Senate to FG: Declare known leaders of terrorists wanted
…demands massive deployment of military to areas under attack
 
The Senate has called on the President Muhammadu Buhari-led Federal Government to declare all know leaders of terrorist wanted.
The call was made on Wednesday in a six-point resolution reached by the chamber, following a motion considered on the urgent need to stem the increasing spate of kidnappings and insecurity across parts of the country.
The motion entitled, "urgent need to surmount all kinds of kidnappings, banditry and related security challenges in Wasagu-Danko, Sakaba and Yauri Local Government Areas of Kebbi State", was sponsored by Senator Bala Ibn Na'allah (Kebbi South).
The motion was co-sponsored by twelve other Senators.
Na'allah, in his presentation, noted with concern the current rise in security challenges in Danko/Wasagu and Sakaba Local Government Areas (LGAS) of Kebbi State and indeed across the federation.
According to him, "the bandits are moving in hundreds from village to village, house to house in search of cattle to rustle and people to abduct."
He lamented that, "in some cases, the houses and foodstuffs of the residents are entirely burnt down, rendering them homeless and without food to survive.
"Besides, many of their victims have been maimed while women, both old and young, are raped and dehumanized."
The lawmaker, stated that the bandits now conduct their criminal operations in broad daylight, fully armed on motorcycles, and shooting and killing whoever was unfortunate to come their way.
He raised the alarm that the Bandits have reportedly been laying siege around Yar-Kuka, Morai, Dankade, to Wadako and, recently in Bena, where 20 people were abducted.
He added that they have also found refuge in Ayu, where most of the residents were forced to flee, under Wasagu Chiefdom of Wasaga/Danko LGAS of Kebbi State.
"The same challenges are going on at Sakaba town under Sakaba LGAS of the State unabated", he said.
Na'allah said that on the 19th February 2022, the bandits in large numbers passed through Waje, Sabon-layi, Zuttu and Kangon Wasagu, where they killed many people and herds of cattle rustled.
He noted with concern that the incident had increased the number of Internally Displaced Persons in Waje, Ribah, Kanya and Wasagu in Wasagu/Danko LGA, thereby creating a major humanitarian crisis in the zone.
He further recalled that the Bandits killed some traditional leaders and security agents in Dankade and Yar-Kuka.
According to the lawmaker, Bena to Bangi federal road linking Kebbi and Niger State was shut down by the bandits even though manned by Security Agencies.
He observed that twelve villages in Wasagu Chiefdom Danko/Wasagu LGA are under incessant attacks of Bandits.
He gave the names of the villages to include: Doka; Ganyale; Morai; Ktare; Banku; Mutare; Bawada; Tungar-Dangula; Tungar Galla; Gimi; Zagami; Kahalmo; and Chud-kubu.
He revealed that under Sakaba LGA, the bandits have invaded and ransacked Dankolo, Makuku, Sakaba Janbirni, and Kurmin-hodo villages, and also displaced the residents at Unguwar Wade, Agali, and Mazarko.
He bemoaned the kidnap of School Children of Federal Government College Yauri, noting that more than ten are still in captivity.
"The Females among them were said to have been married to the Bandits and reportedly three are said have been released to their parents after having been allegedly impregnated by their captors.
"Last week, the Bandits attacked Tungar Zarumai, under Yauri Emirate Council, killed and kidnapped so many people and set the entire village ablaze where foodstuff and other valuables were completely burnt down", Na'allah said.
He warned that unless urgent steps are taken to tackle the security challenges, communities may be forced to resort to self-defence by acquiring arms and ammunitions.
Adamu Aliero (Kebbi Central), in his contribution, said the incidents of kidnappings and killings In Kebbi South are replications of what happened in Zamfara and Sokoto States.
"The military made it impossible for bandits to operate in Zamfara causing them to seek refuge in Kebbi State", Aliero said.
He, therefore, underscored the need for coordinated military operations in Kebbi, Zamfara and Sokoto and Niger States.
Senator Sani Musa (Niger East), described the present security situation in the North-West part of the country as "alarming".
He lamented the lack of military response to the recent killing of four officers of the Nigeria Security and Civil Defence Corps in Shiroro LGA.
Senator Musa expressed worry that Niger State has become a haven for terrorists going about with explosive devices.
"Are we not human beings, is there no government? Foreigners are coming into this country. Immigration should wake up, there are a lot of foreigners in Niger State. Niger State has become a haven for Bomo Haram.
"There is no action taken, no security forces, nobody is doing anything about it.
"These people have started using Improvised Explosive Devices (IEDs).
"If we can't do it, why not call foreign countries to come and help us", he queried.
Senator Nora Daduut (APC, Plateau South), on her part, called on federal government to urgently carry out investigations as to how bandits get a supply of arms and ammunition.
She lamented the waste of human lives by terrorists, adding that effort must be made by government to secure the lives of internally displaced persons who are potential targets of terror attacks.
Senator Nicholas Tofowomo (PDP, Ondo South), said the persistent insecurity across the country was a clear indication that the country's internal security has failed.
Also contributing, Senator Uche Lilian Ekwunife (PDP, Anambra Central), advanced arguments for State Policing as means to addressing the nation's security challenges.
"Are the Governors really the Chief Security Officers of their respective states? If the answer is yes, why can't we support the creation of state policing?
"The security is getting off-hand in this country. This is time to forget our personal interests and support the creation of state policing", the lawmaker said.
Senator Ifeanyi Ubah (YPP, Anambra South), said the issue insecurity was beginning to take a new dimension that may result in the eventual migration of persons from rural to urban areas in search of safety.
The Senate President, Ahmad Lawan, in his concluding remarks said, "let's never be discouraged, because sometimes we feel why are we doing this, nothing is happening.
"There's a limit to what we can do, but we must do what we are supposed to do well.
"When we debate things here, that is our primary responsibility.
"We can only do oversight to put pressure, but we cannot execute, because you can't command anyone to go anywhere.
"What we do here to me is very significant. We should continue to debate it, talk about it, and follow up with some action."
Accordingly, the Senate, in its resolution, urged President Muhammadu Buhari to deploy, massively, the law enforcement agencies to conduct a rigorous operation that would bring to an end banditry and cattle rustling in the affected LGAs.
It also urged the Chief of Defence Staff and Inspector General of Police to, as a matter of urgency, establish Commands in the affected areas.
The chamber urged the National Emergency Management Agency (NEMA) and all donor organisations to provide relief materials such as clothes, blankets, portable water, food and shelter to victims in the affected areas.
It urged Governments at all levels to provide grants to the victims as being done in other parts of the country to enable them recover from these unfortunate incident.
The chamber called on the Federal Government to invoke the provisions of Sections 17(3)(g) of the 1999 Constitution of the Federal Republic of Nigeria (as amended) to render the necessary assistance to the affected areas.
NAF Airstrike Kills 8 Terrorists In Borno
Airstrike undertaken by the Air Component of Operation Hadin Kai has killed eight terrorists in Borno State, North-East Nigeria.
The Nigeria Air Force (NAF) Director of Public Relations and Information (DOPRI), Air Cdre Edward Gabkwet, said the aircraft was on armed reconnaissance mission on Wednesday, September 20, 2023 when it took out a guntruck with about eight terrorists at Baranga village in Marte local government area of the State.
He said the strike was carried out when two armed terrorists on a motorcycle along an active track were sighted and trailed to the location.
He said the terrorists after sighting the aircraft, took cover under a thick vegetation.
"Upon engaging the vegetation cover, a gun truck with eight terrorists suddenly appeared, speeding off to evade the attack.
"Subsequently, the gun truck was engaged and destroyed, thus eliminating the terrorists," he said.
The statement reiterated that remnants of terrorists in the North-East have continued to seek the covers of thick forests and vegetation to evade being detected by the Armed Forces of Nigeria (AFN) and other security agencies.
He said the strike was yet again a clear indication of the commitment of the AFN towards ensuring terrorists find it difficult to randomly roam about freely attacking law-abiding Nigerians.
Police kill 3 IPOB Members, Recover Arms In Enugu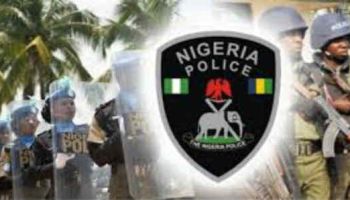 The operatives of the Enugu State Police Command have neutralised three members of the Indigenous People of Biafra/Eastern Security Network (IPOB/ESN) in their hideouts in Ezioha Mgbowo, Awgu Local Government Area of the state.
The police officers also recovered three pump-action guns, 10 machetes, and other incriminating exhibits.
The command's spokesperson, DSP Daniel Ndukwe, who made the disclosure via a statement, said the gunmen were killed at about 2:15 a.m. on Monday, September 18, 2023.
Ndukwe stated: "A joint security team, comprising police operatives of the Enugu State Command, NPF Special Forces, and Troops of the 82 Division of the Nigerian Army Enugu, acting on credible intelligence, busted the criminal hideout of IPOB/ESN subversive criminal elements.
"The criminal elements were already perfecting plans to enforce the illegal sit-at-home order in the state.
"Three of the hoodlums, who opened fire on the joint team upon sighting them, were neutralised, while several others escaped with severe degrees of gunshot wounds in the ensuing gunfight.
"There has been an intense manhunt for those on the run."
He quoted the Enugu State Commissioner of Police, Kanayo Uzuegbu, as commending the joint team, assuring the security and safety of citizens and urging them to go about their lawful businesses in the state.
The commissioner reiterated the commitment of the police and other security forces to sustain the onslaught against unrepentant violent criminals operating under any guise, urging the people of Enugu State to report individuals sighted with gunshot wounds to the nearest police station.
"The good people of Enugu State should remain law-abiding and continue to provide the police with actionable security information and intelligence," Uzuegbu said.
Ember months: We're working to prevent security threats – Police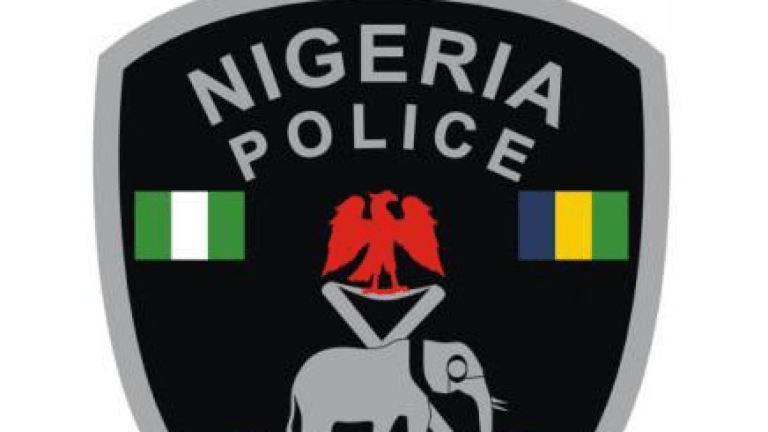 The Police command in Bauchi State has placed operatives and residents on high alert for possible security threat at ember months in the state.
This is contained in a statement by the command's spokesperson,  SP Ahmed Wakil made available to newsmen on Saturday in Bauchi.
He said the command is working closely with sister security agencies to ensure that no one or group of persons succeeded in destabilising the peace enjoyed at ember months in the state.
"The command identified herders'/farmers' feud and communal clashes, armed robbery, kidnapping and abduction as some of the crimes it is working hard to prevent.
"Road traffic accidents, stealing of farm produce and mischief as well as youths' restiveness amongst others as potential security threats for the ember months season.
"We,  therefore,  notify the public of the proactive security measures which everyone is required to adhere to and enhance general safety and security in the state," he said.
The spokesman called on the respective organs to refrain from acts of mischief or any acts that could lead to the breakdown of law and order and public peace.
He also advised farmers to evacuate their farm produce in good time before herders begin  grazing freely and it might  degenerate into the aforementioned.
According to him, the Commissioner of Police, CP Auwal Muhammad reiterated  that the command's  relentless efforts toward ensuring a crime-free society in our beloved state will never be halted.
"The CP re-emphasises that community engagement in crime prevention, management and control, it is the desired goals and our primary mandate to protect lives and property amongst others.
"The proactive measures came up following  Credible Intelligence and analysis of security threats identified by the command,"  the spokesperson said.
Wakil  advised perpetrators of crime and criminality to vacate the state or face the danger and consequences that came their way