ANTI CORRUPTION CRUSADE : EFCC to retry Oji Uzor-Kalu for alleged N7.65 Billion Dollars Fraud.
By Ejiroghene Fifen.
The Economic and Financial Crimes Commission EFCC Thursday said it will reopen the alleged N7.56 Billion fraud case against former governor of Abia state Senator Oji Uzo Kalu which was Nullified by the Supreme Court on May 8th, 2020.
The EFCC Chairman Abdurasheed Bawa stated this during the weekly statehouse Briefings organized by the President Communication Team at the Aso Rock Presiential Villa Abuja.
It will be recalled that Senator Orji Uzor-Kalu the current chief whip of the Nigeria Senate was convicted and sentenced to 12years in prison in December 2019 after 12 years of trial on alleged fraud to the tune of N7.56bn.
According to the EFCC Boss, the commission under him is still diligently prosecuting about 11 other high profile cases it inherited which includes former Governors Alao Akala of Oyo state, Ibrahim Shema of Kataina State, Ikedi Ohakim of Imo state and Babangida Aliyu of Niger State. others are former GMD of NNPC Andrew Yakubu, former chief of Air Staff, Air Marshal Adesola Amosun, former Executive Director NHIS Femi Thomas and many others.
Speaking further the EFCC Boss said the commission is beenimg its searchlight on the Real Estate industry in Nigeria which overtime has become veritable tool and safe haven for money laundering and other financial crime.
Speaking on recoveries Abdulrasheed Bawa said though the commission has recovered so much but not all recoveries made by the EFCC actually belongs to the government.
in his words, " Let me use this opportunity to clarify issues. There are a number of recoveries that the EFCC has made over the years but is not all recoveries made that belongs to the Federal Government."
"We have made recoveries for victims of criminals and they can be individuals, local government, state government, federal government, corporate entities whether in Nigeria or outside Nigeria. There are also recoveries that are indirect recoveries.
"Just a couple of weeks back, we recovered $100 million for the Nigeria Ports Authority but the monies were paid into the account of NPA but through our efforts. Am I not going to record that we have recovered such an amount for NPA? Are you going to see it in the EFCC recovered account with the CBN? No. There are recoveries that are made directly into the EFCC account. It is through systems and processes, there is Department of asset forfeiture and recovery management department in EFCC responsible for collating all the data regarding recovered assets, assets on interest forfeiture and assets on final forfeiture as well as their location and of course their management."
The anti -Corruption Czar also expressed worries over the rate of young men who are now involved in internet fraud in the country.
" The rising increase of internet fraud is a huge problem. From January to 10th of June 2021, we arrested 1,502 internet fraudsters across the country. On Monday that the court resumed, we attempted to file close to about 800 cases of internet fraud. It is a serious problem and we are working tirelessly towards curtailing it. We are working with states government that we have identified to be more vulnerable to this. It is something parents, elders, institutions should be talking to one another, it is tarnishing the image of this country. They are doing it on a daily basis, they see it as another way of getting another income which is worrisome to us. The chunk of those doing this are young boys of between 25 and 34, in their active live."
Speaking on some of the achievements in his first 100 days in office, the EFCC chairman said " From the time I took over, we have recovered over N6 billion, over $161 million, over £13,000, €1,730, 200 Canadian dollars, CFA 373,000, ¥8,430.
We have recovered 30 real East's, one carpet, 13 electronics, one farm land, one factory, two motorcycles, one filling station and about 32 automobiles."
We have prosecuted a number of people within this period, secured 185 convictions and you are aware that for two months the courts have been on strike, we have filed 367 cases and as I said within this week, we are going to file 800 cases in court on public corruption as well as cybercrime.
" All the known politically exposed cases that you are aware of that are in court are still in court and we are vigorously and intelligently going to sustained their prosecution.
Yesterday (Wednesday), you have all reported it, we succeeded in securing the convictions of an ex-bank MD, Francis Atuche, he was wanted to six years imprisonment on all 21 out of the 27 count charges, of course it is to run con-concurrently, it involves about N27 billion. We have been prosecuting that
Matter from the 16th of October 2009, judgement was only given yesterday. We are determined to continue to prosecute no matter how long it takes and no matter the amount of resources that is involved. And that is why those of us in law Enforcement say it time and time again, there is no budget in law enforcement because you never can tell where it will take you, it can take you up to the six continents and back and you have to prod your case beyond all reasonable doubts. So also in the case of prosecution, it can take one, two or several years."
He used the medium to assure Nigerians that the commission will do everything possible to make sure that the rate of financial crime is reduced to the bearest minimum.
BREAKING: NLC SUSPENDS PLANNED STRIKE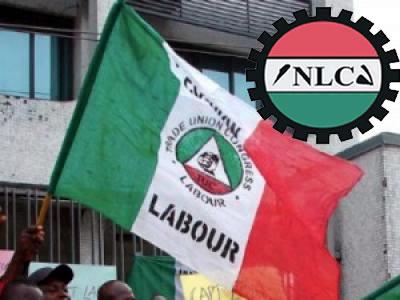 The Nigerian Labour Congress, on Monday night, confirmed that it will no longer proceed with its nationwide strike planned for Wednesday.
The resolution was announced by the Speaker of the House of Representatives, Femi Gbajabiamila and confirmed by the President of the Nigerian Labour Congress, Joe Ajaero, after a nearly six-hour meeting between the Federal Government and the organised labour at the Presidential Villa, Abuja.
At Monday's meeting, the parties agreed that "The NLC to suspend notice of strike forthwith to enable further consultations.
"The TUC and the NLC to continue ongoing engagements with the Federal Government and secure closure on the resolutions.
"The labour Unions and the Federal Government to meet on June 19, 2023, to agree on an implementation framework
BREAKING: Tinubu Sworn-in As Nigeria's 16th President, Speech shows better days ahead for Nigerians.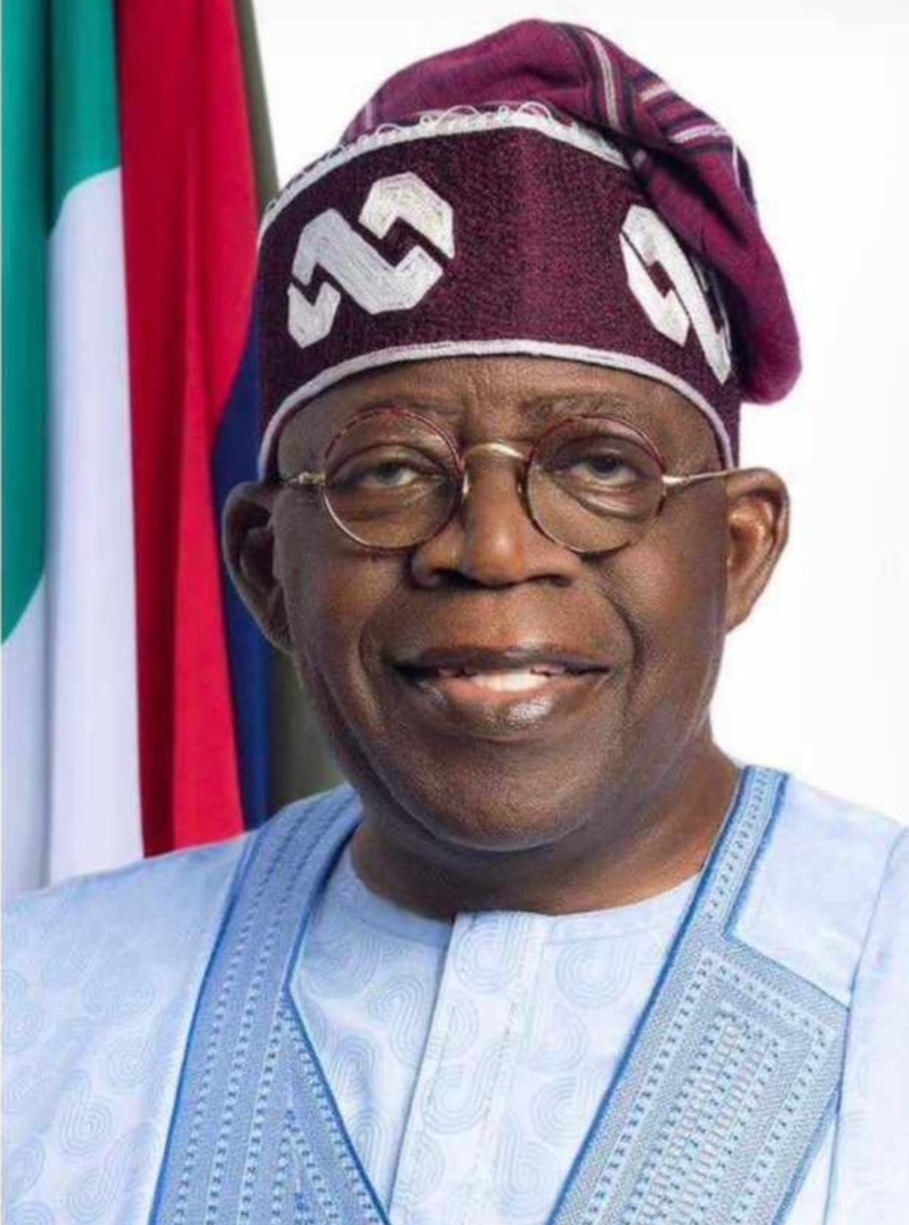 Asiwaju Bola Ahmed Tinubu has been administered oaths of office and allegiance by the Chief Justice of Nigeria (CJN), Olukayode Ariwoola, thereby becoming Nigeria's 16th President.
Tinubu took the oaths at about 10.37 am on Monday morning at the Eagles Square venue of the Presidential Inauguration Ceremony.
His wife, Senator Remi Tinubu, alongside former President Muhammadu Buhari and his family members, were standing beside Tinubu when he took the oaths.
Similarly, Senator Kashim Shettima has been administered oaths of office and allegiance by the Chief Justice of Nigeria (CJN), Olukayode Ariwoola, thereby becoming Nigeria's new Vice President.
Shettima took the oaths at about 10.30am on Monday morning
His wife, Nana Shettima, was standing beside him when he took the oaths.
The ceremony took place amid extremely tight security and in front of world leaders and dignitaries, such as President Kagame of Rwanda and Cyril Ramaphosa of South Africa at the 5,000 capacity Eagle Square Abuja , venue of the historical presidential inauguration ceremony .
Hilda Baci surpasses Guinness World Record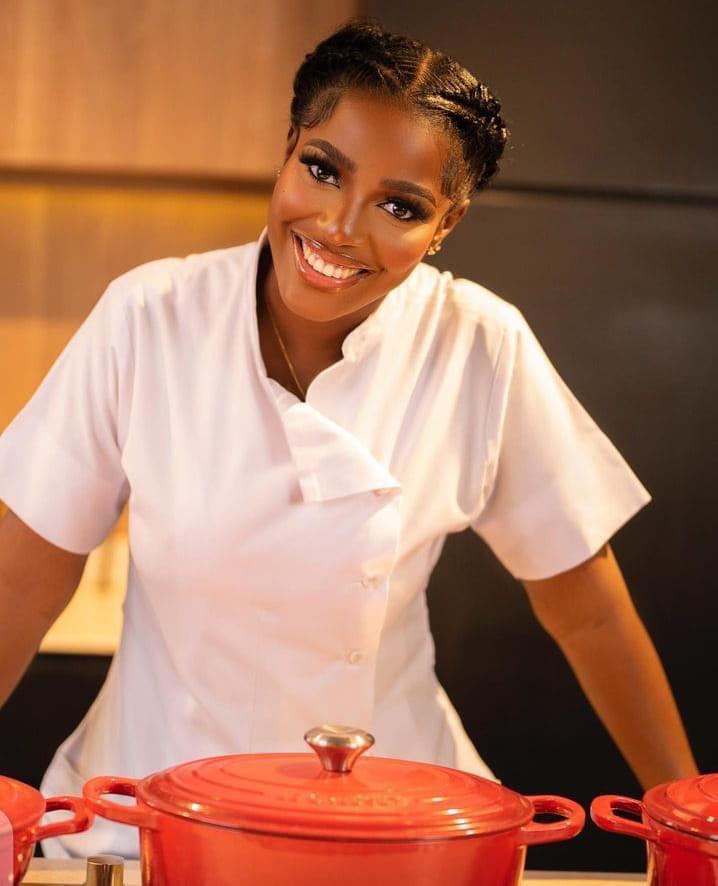 Nigerian chef, Hilda Effiong Bassey, popularly known as Hilda Baci, has surpassed the current Guinness World Record for the longest cooking time.
Hilda Baci, who is on a cooking marathon at Amore Gardens in the Lekki area of Lagos State, on Monday, May 15, hit 87 hours 50 minutes to surpass the record.
The 27-year-old chef had, on Thursday, May 11, set up a four-day 'cook-a-thon' at Amore Gardens to break the Guinness World Record for the longest cooking time.
The current record for the world's longest cooking marathon is held by Lata Tondon who completed the task in 87 hours, 45 minutes, and 00 secs in Rewa, India, in 2019.
Lagos State Governor, Babajide Sanwo-Olu, on Sunday, visited and commended Hilda Baci over the attempt to break the Guinness World Record.
Scores of Nigerians have since been commending the chef for the feat, while others, including celebrities defied the rain to physically cheer up the visibly tired chef.
Hilda Baci won the maiden edition of the Jollof Face-off Competition in 2021, pocketing a grand prize of $5000.
The Guinness Book of Records is a reference book that contains human and natural world records.
It was first published in 1955 by the Guinness Brewery in Ireland and has since become one of the world's most well-known and frequently read reference books.
Individuals or groups must submit proof to the Guinness World Records team and go through a verification process to qualify for a world record listing.