WHY WE RAIDED SUNDAY IGBOHO'S IBADAN RESIDENCE – DSS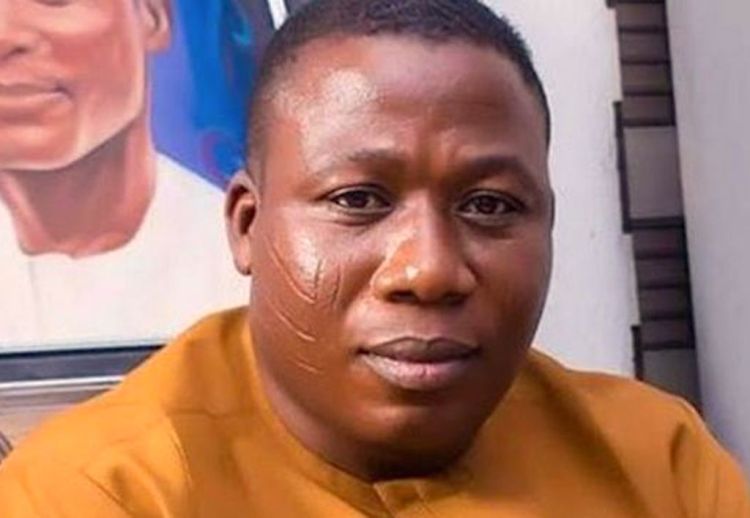 The Department of State Services DSS has said that a joint involving its men and men of other sister security agencies raided the House of Sunday Adeniyi Adeyemo Popularly called Sunday Igboho because there were intelligence reports that he Sunday Igboho had stockpile of arms and ammunition at home one of hisbresience.
Briefing Newsmen in Abuja while parading 12 men including a female arrested from igboho's residence during the raid and other sophisticated arms and ammunition, Spokesperson of the Service Dr. Peter Afunanya said that about 0134 hours 1st July 2021, a joint team of security operatives raided the residence of Sunday Adeniyi Adeyemo at Soka in Ibadan Oyo state.
In his words, " In the early hours (about 0134 hours) of today, 1st July, 2021, a joint team of security operatives raided the residence of Sunday Adeniyi Adeyemo a.k.a. SUNDAY IGBOHO at Soka, Ibadan, Oyo State. This was based on intelligence that he had stockpiled arms in the place. On approach to the residence, the team came under heavy gun attack by nine (9) men, suspected to be IGBOHO's guards. Six (6) of them were armed with AK-47 gun and Three (3) others, with Pump-Action riffles."
According to Dr. Afunanya, In the course of the exchange, two (2) of IGBOHO's armed men were gunned down while the rest were subdued and arrested. Only one operative who was shot by the assailants on his right hand sustained injury. He has however received medical attention and is very stable.
Dr. Afunaya said the team procedurally searched the house and subsequently recovered l Seven (7) AK-47 assault rifles; three (3) Pump Action guns; thirty (30) fully charged AK-47 magazines; five Thousand (5,000) rounds of 7.62mm ammunition; Five (5) Cutlasses, One (1) Jack knife, One (1) Pen Knife, Two (2) Pistol holsters;
and One (1) binoculars.
other items recovered from the residence of the self acclaimed liberator of the Yoruba Nation includes
A wallet containing Five (5) US Dollars in one (1) Dollar denomination; local and international driver's licences in his name, ATM Cards, a German residence permit No. YO2N6K1NY bearing his name; Two (2) whistles; Fifty (5) Cartridges; Eighteen (18) Walkie-Talkies; Three Voodoo charm jackets/traditional body armour; Two (2) Laptops (One (1) Toshiba and One (1) Compaq); and his International Passport and those of many others.
He added that Further exploitation and forensic analysis are ongoing.
The DSS Spokesman said Aside the items recovered from the building, about thirteen (13) suspects including twelve (12) males and one (1) female were arrested and brought to Abuja. While one suspect is being profiled, the other twelve (12) paraded are:
Abdulateef OFEYAGBE, Amoda BABATUNDE aka Lady K (female) , Tajudeen ERINOYEN, Diakola, ADEMOLA, Abideen SHITTU , Jamiu NOAH, Ayobami DONALD and Adelabe USMAN. others include Oluwafelumi KUNLE, Raji KAZEEM, Taiwo OPEYEMI and Bamidele SUNDAY.
Dr Afunanya emphasized that the briefing and parading of the suspects became necessary in order to Inform Nigerians and the world that Sunday IGBOHO and his group, in the guise of campaign for self-determination, have become well-armed and determined to undermine public order. stating clearly the arrests and seizures are, no doubt, a confirmation of a grand plan by IGBOHO and his cohorts to wage a violent insurrection against the Nigerian State.
another Reason given by Dr. Afunanya is also to Alert foreign missions and licencing authorities within and outside Nigeria about the development and the possibility that IGBOHO could declare some of his permit and identity cards missing to seek their replacement.
Dr. Afunanya also hinted stakeholders that the Five (5) AK-47 assault rifles recovered from the building are suspected to be those collected by IGBOHO's men from Nigerian Customs and Immigration personnel at Idi Iroko, Ogun State.
" The gun duel which lasted for an hour offered IGBOHO the chance to escape. Sunday ADEYEMO a.k.a Sunday IGBOHO is now on the run. IGBOHO may run as far as he can. He may hide as long as he wants. He might have attacked security operatives as his strength carried him. But this will be the end of his shenanigans. Soon, he will not have a hiding place. His strength will sure fail him. And the law will catch up with him. The law may be slow. But it will be steady"
" Consequently, ADEYEMO/IGBOHO is advised to turn himself in to the nearest security agency. Those cheering and eulogising him may appeal to or advise him to do the needful. He should surrender himself to the appropriate authorities. He or anyone can never be above the law. Meanwhile, those arrested will be charged accordingly" Dr. Afunanya said.
Police nab two kidnap suspect in Delta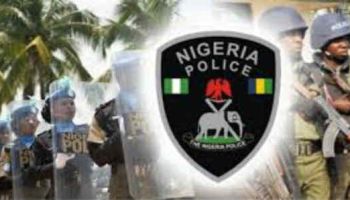 Police in Delta have arrested two kidnap suspects at Udu Local Government Area of the state.
Police spokesman, DSP Bright Edafe told newsmen in Warri (Delta) on Sunday that the suspects were nabbed by a police decoy squad following credible and intelligence-led investigation.
"Operatives of the decoy squad embarked on a sting operation on May 11 and arrested one Emmanuel James suspected to be the leader of the gang.
"On May 12, the suspect led the operatives to Ejewu community in Udu Local Government Area of the state where the gang's driver, Ejiro Peter was arrested.
"They confessed their involvement in series of armed robbery and kidnapping in Ughelli and Warri and the April 27 kidnap of Mr and Mrs Okutonye Efetobore at Ughellli town."They also confessed to have collected a N1 million before releasing the couple,'' he said.
Edafe said the suspects led police operatives to another notorious member of the gang.at Egbike Community in Udu Local Government Area on May 12.
Upon sighting police operatives, the third suspect engaged them in a gun duel and in the process escaped through the ceiling of his roof with bullet wounds, he said.
Farmer commits suicide after attacking wife over infidelity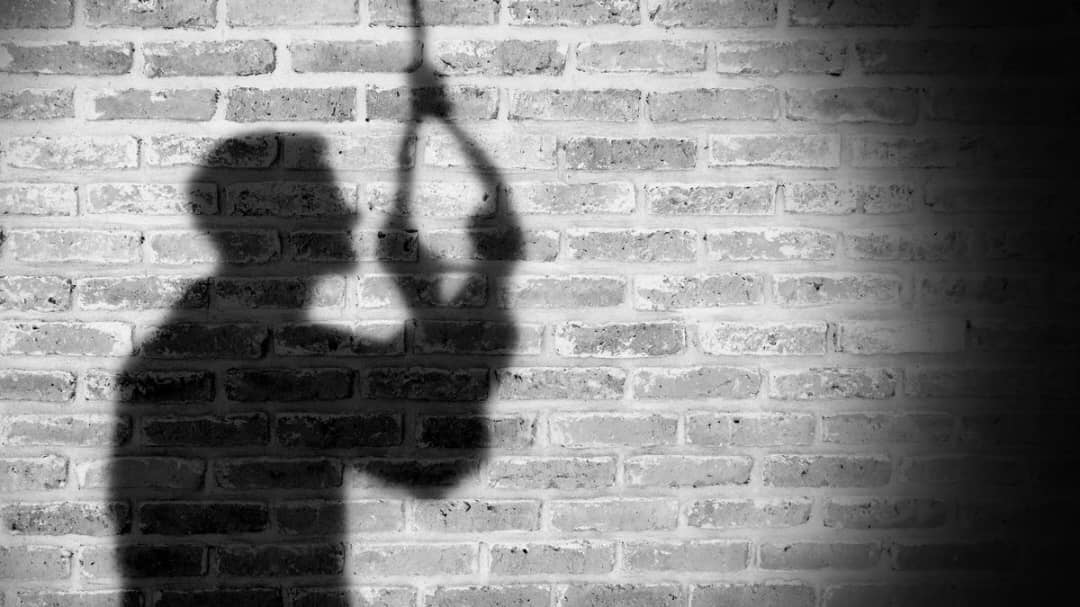 A farmer, Friday Omosigho, has committed suicide after attacking his wife, Mercy Omosigho, over alleged infidelity in Ehiozevbaru, Uhunmwode Local Government Area of Edo State.
It was gathered that the farmer attacked his wife with a machete after accusing her of having affairs with other men in the village.
Omosigho was also said to have stabbed his wife on the farm and abandoned her in a pool of blood.
It was further learned that the farmer, who called his younger brother, Monday Omosigho, and told him that he had stabbed his wife, went back home and drank rat poison.
Confirming the incident on Sunday, the Edo State Police Public Relations Officer, Chidi Nwabuzor, disclosed the man drank a substance suspected to be Sniper.
Nwabuzor said the Divisional Police Officer (DPO) of Egba Police Division received a call from one Monday Omosigho that he received a distress call that his senior brother, Friday Omosigho, committed suicide by drinking Sniper, after attacking his wife with a machete over infidelity.
He revealed that the police operatives moved to the scene and took the woman to the hospital.
The police spokesperson added that the woman, who is still alive, has since been receiving treatment in the hospital.
Nwabuzor said an investigation into the incident has commenced, adding that the case has been transferred to the homicide department of the Edo State Police Command.
KOGI EXPLOTION: DSS Apprehends ISWAP Commander Behind Attacks.
The Department of State Services (DSS) has arrested the mastermind of the Vehicle-Borne Improvised Explosive Device (VBIED) attack which occurred on 29th December, 2022, near the Palace of the Ohinoyi of Ebiraland in Okene, Kogi State during the visit of the President to commission some projects in the state.
A statement from the Public Relations Officer of the Service Peter Afunnaya, says, Men of the DSS arrested Abdulmumin Ibrahim OTARU (aka Abu Mikdad) and one of his associates, Saidu SULEIMAN on 3rd January, 2023.
The statement says OTARU sustained a gunshot injury on his left foot while attempting to escape and currently receiving treatment at a health facility.
the statement says, during investigations, it was ascertained that OTARU is a high commander of Islamic State West Africa Province (ISWAP) who either coordinated or was involved in so many terrorist operations. which includes The 24th June, 2022 attack on Nigeria Police Area Command, Eika-Ohizenyi, Okehi LGA of Kogi State where a Police Inspector, Idris MUSA was killed and two (2) AK-47 rifles carted away, The 5th July, 2022 attack on Kuje Medium Security Custodial Centre in Kuje Area Council of the FCT; and 5th August, 2022 attack on West African Ceramics Ltd (WACL) in Ajaokuta LGA, Kogi in which three (3) Indian expatriates were kidnapped which resulted in the killing of (5) persons including one (1) Indian, two (2) Policemen and two (2) drivers of the company before the kidnapped expatriates were later released on 31st August, 2022.
The statement added that OTARU operated terrorist cells in and around Kogi State where he and his gang had staged several kidnap operations in Kogi and Ondo States.
Meanwhile, the suspects are in custody and will be prosecuted accordingly.
" The Service reiterates its commitment to the safety of the nation. It assures to work assiduously with stakeholders including sister security agencies to tackle the menace of terrorism and other forms of criminality and threats to national security. It, therefore, calls on citizens to support it and other law enforcement organisations with relevant information and all the necessary cooperation required to achieve a peaceful country." Afunanya said