Senate seeks swift prosecution of money launderers, terrorist financiers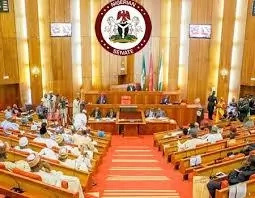 …Moves against public servants with unexplained sources of wealth
The Senate has considered two critical bills seeking to facilitate the swift prosecution of money launderers and terrorist financiers in Nigeria.
The bills when passed into law would also provide the needed framework for the prosecution of public servants with unexplained sources of wealth.
The bills are Money Laundering (Prevention and Prohibition) Bill, 2021, and Money Laundering (Prevention and Prohibition) (Repeal & Re-enactment) Bill, 2021.
Both bills which scaled second reading during plenary were sponsored by Senator Suleiman Umar (APC, Kwara North) and Suleiman Abdu Kwari (APC, Kaduna North).
Leading debate on the general principles of the first bill, Senator Umar explained that the legislation seeks to repeal the extant Act and enact the Money Laundering (Prevention and Prohibition) Act, 2021 to provide a more comprehensive legal and institutional framework for the prevention and prohibition of money laundering in Nigeria.
According to the lawmaker, the bill takes into consideration  the changing patterns and manifestation of Money Laundering as an offense, which includes investment or funds transfer made or obtained fraudulently into legitimate businesses to make the illicit funds difficult to trace.
He explained further that the United Nations Office for Drug Control and Crime Prevention (UN-ODCCP) (1999) describes Money Laundering as the concealment or disguising of the true nature, source, location, disposition, movement rights with respect to or ownership of property, knowing that such property is derived from an offense.
He, therefore, added that the bill when enacted, would provide the framework for the prosecution of public servants with unexplained sources of wealth.
Umar said, "Mr. President, my Distinguished Colleagues, many public servants who are entrusted with managing public funds for the benefit of the larger society are often accused of creating phantom companies, over-pricing of contracts, use of fronts to pay for contracts not executed or poorly executed while others have been accused of carting away huge sums of public funds and stashing it in foreign bank accounts.
"It is against this background that successive administrations paid attention to the prevention, prohibition and punishment of money launderers."
The lawmaker gave some of the earliest legislations introduced in Nigeria to tackle the menace of money laundering to include: the Money Laundering (Exchange Control (Anti Sabotage) Decree No.7 1984; the National Drug Law Enforcement Agency Decree No. 48 of 1989 (now CAP 29 Law of the Federation of Nigeria, 2004; the Money Laundering (Prohibition) Act, 2003; and the Money Laundering Decree No.3 of 1995.
He noted that the defects and inadequacies of previous legislations on Money laundering led to a series of legislative reforms which culminated into the enactment of the Money Laundering (Prohibition) Act, 2011.
He said the Bill under consideration however seeks to repeal and enact to make provisions for a comprehensive and effective anti-money laundering legislation, taking into consideration the changing patterns and techniques now being employed by money launderers in today's global village driven by technological advancement.
Contributing to the debate, Senator Smart Adeyemi (APC, Kogi West), who threw his weight in support of the bill, said the legislation when enacted, would allow government probe those who have held public offices with unexplained sources of monies and properties within and outside the country.
He added that the present administration has tackled the issue of corruption headlong more that previous governments in the history of Nigeria.
"There is no doubt that this government, more than any government in the history of our country has taken the  crusade against money laundering and corruption as a task that must be achieved.
"Mr. President, there is no doubt that billions of dollars and pounds abroad have been siphoned from our system to foreign nations, especially by those who have held political offices in the past.
"In seconding this bill, Mr. President, I want to say we must equally look at how we can enlarge the net of exposing and arresting those who have siphoned money out of this country.
"This bill must take into consideration, public holders and their immediate families who have properties abroad, to give account of how they acquired these properties.
"In this country, many people who have held public office in times past, what they have done is to siphoned monies abroad to buy properties in the names of their wives and children.
"I want to submit, Mr. President, that there is need to do an x-ray of all who have held public office in Nigeria, to look at how they acquired their properties, and their children and immediate families. That is when we can be seen to be fighting corruption.
"Anybody who has held public in times past, should be ready to give account.
"Our country is bleeding, there is no job, people are dying of poverty. I support this bill",  Adeyemi said.
The Money Laundering (Prevention and Prohibition) Bill, 2021, and Money Laundering (Prevention and Prohibition) (Repeal & Re-enactment) Bill, 2021, after consideration were both referred by the Senate President, Ahmad Lawan, to the Committee on Anti-Corruption and Financial Crimes for further input.
The Committee which chaired by Senator Suleiman Abdu Kwari, was given four weeks to report back to the upper chamber.
Tinubu Presents His First Budget As President On Wednesday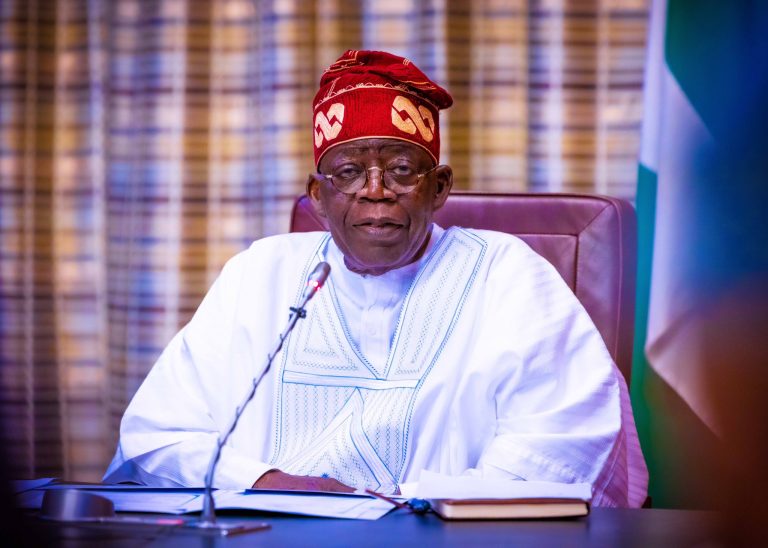 President Bola Tinubu will present the 2024 budget to the National Assembly on Wednesday.
This is according to a memo dated November 27, 2023, signed by the federal legislature's Secretary of Human Resources and Staff Development, Shuaibu Maina Birma, on behalf of the Clerk to the National Assembly.
"I am directed to inform you that the 2024 Budget would be presented by the President of the Federal Republic of Nigeria at the Joint Session of the Senate and the House of Representatives on Wednesday, 29th November, 2023," it read.
Meanwhile, the Federal Executive Council has approved a 2024 budget of N27.5 trillion.
This followed the review of the Medium-Term Expenditure Framework earlier passed by the National Assembly which benchmarked the exchange rate at N700 to $1 and crude oil price at $73.96 cent per barrel.
Briefing State House Correspondents shortly after the Federal Executive Council meeting at the Presidential Villa, the Minister of Budget and Economic Planning, Abubakar Bagudu, said it revised the MTEF and the Fiscal Policy to use an exchange rate of N750 to $1 and also a benchmark crude oil reference price of $77.96 per barrel.
According to Bagudu, the FEC also approved an Appropriation Bill for 2024 with an aggregate expenditure of N27.5 trillion, an increase of over N1.5 trillion from the previously estimated.
He also noted that using the old reference prices, the forecast revenue is now N18.2 trillion which is higher than the 2023 revenue, including that provided in the two supplementary budgets, in which the deficit is lower than that of 2023.
Senate Seeks Nigeria's Inclusion In $147billion Global Bitumen Market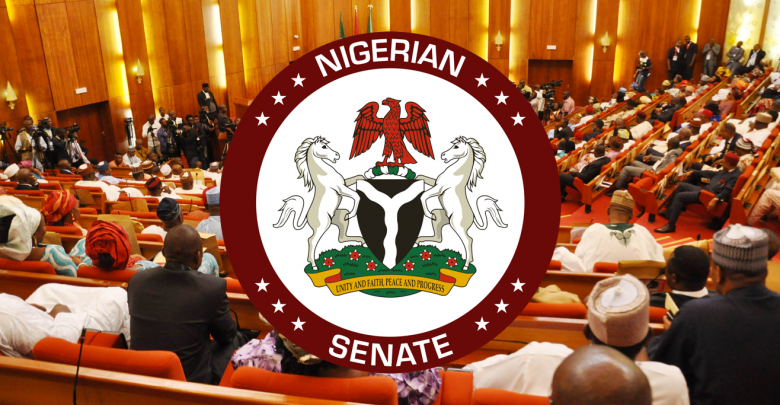 …passes Bitmen Development Commission Bill  for second reading 
The Senate Thursday made legislative move of including Nigeria in the $147billion global bitumen market with passage for second reading , a bill seeking for establishment of Bitumen Development Commission  .
Nigeria as stated in the bill sponsored by Senator Jimoh Ibrahim ( APC  Ondo South) , has quantum of 5.9trillion barrels ( 938billion m³) of global in – place Bitumen and heavy oil resources , second to Venezuela .
He specifically informed the Senate that more than 80% of the resources are found in Canada , United States of America , Venezuela and Nigeria .
But lamented that while other countries blessed with the Natural resources are exploiting it through required legislations or legal frameworks , Nigeria' has no legal framework for such exploration with attendant untapped opportunities and huge market loss .
Therefore according to him, " the  objectives of the Bill includes: the need to develop a legal framework for the regulation of the Bitumen development in Nigeria;  to prevent unconventional sources from taking advantage of research-enhanced applications over other competitors; and to lead innovation and resource-based strategy in the development of bitumen in Nigeria.
"The Bill will also ensure effective utilisation of over 38 billion reserve of bitumen in Nigeria; and to promote economic diversification policy of the Federal Government".
He added that the Bill among other reasons, seeks to  restrict the activities of the commission to its regulatory and cordinating functioons , specifically  as it relates to the Develooment of Bitumen in Nigeria .
Ondo State alone according to him , has the highest deposit in Africa with an estimated value of $42billion which are aside from depisits in Ogun State , Edo , Lagos  and Akwa- Ibom States .
" The proposed Bitumen Development Commission when established , would fastrack the development of Bitumen in Nigeria , make her a key player in the $147billion global market and  create instant 12, 000 jobs for Nigerians .
" It would also help Government at various levels to put in place asphalted roads in various communities .
" Out of the 200, 000 kilometres of roads in  Nigeria , only 20, 000 are asphalted even with imported Bitumen which is not good and being addressed with the  proposed commission" he said .
Many of the Senators who contributed to debate on the bill , concurred with Jimoh Ibrahim's submissions , making the Senate as put to voice votes by its President , Godswill Akpabio , passed it for second reading .
Akpabio who commended Senator Jimoh Ibrahim for sponsorship of the development – driven bill, mandated the Senate Committee on Solid Minerals to make further legislative inputs on it and report back in a month's time .
Barau Offsets  Postgraduate Student's Cancer Treatment Bills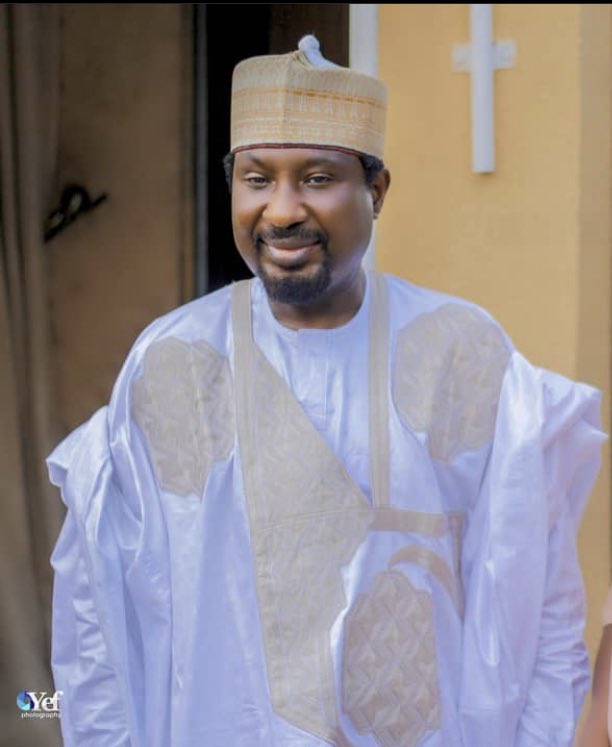 The Deputy President of the Senate, Senator Barau Jibrin, has paid the medical and surgery bills of Abdurrabah Idris Yahaya, a 30-year-old Kano State indigene and M.Sc. student who has been battling cancer.
Abdurrabah, a resident of Bankaura/S.Doka area of Ungogo Local Government of Kano State, who had been receiving treatment from home, went viral on social media, seeking assistance following medical doctors' advice that he undergo surgery.
Worried by Abdurrabah's situation and the urgency of the doctors' advice, the Deputy Senate President sent a delegation with the sum of N1.45 million to offset his medical and surgery bills.
Represented by his Chief of Staff, Professor Muhammad Ibn Abdullahi, Senator Barau expressed concern over the health condition of the student who is a beneficiary of his Postgraduate Scholarship Scheme.
While urging the patient and his family to remain prayerful, as every illness is the will of Allah, Senator Barau prayed for the quick recovery of the student.
"The Deputy President of the Senate is deeply worried since he heard about the situation of this young, talented man's health. As such, he sent us the sum of N1,450,000 as required by the doctors for his surgery.
"Strengthen your faith in Almighty God, Abdurrabah will be okay by the grace of Allah," he said.
He reiterated the commitment of Senator Barau to supporting people in education, health, and other areas for the development of society irrespective of their constituents, region, or state.
While appreciating the Senator, the mother of the patient, Malama Halima Haruna, who could not hold back her tears, said she had no words other than prayers for the Senator.
Speaking on her behalf, Abdurrabah's elder sister, Nafisa Idris Yahaya, said they had been pleading for support from people, but Senator Barau has, by his financial assistance, wiped away their tears.
"We received the sum of N1,450,000 from the Deputy President of the Senate. In the past, Senator Barau had paid for his scholarship for a master's degree. Here he is again, assisting our family. We have been looking for where to get money for the surgery, but today is our happiest day. We appreciate him for this. May Almighty Allah reward him abundantly," she said.