Senate approves deployment of 5G network in Nigeria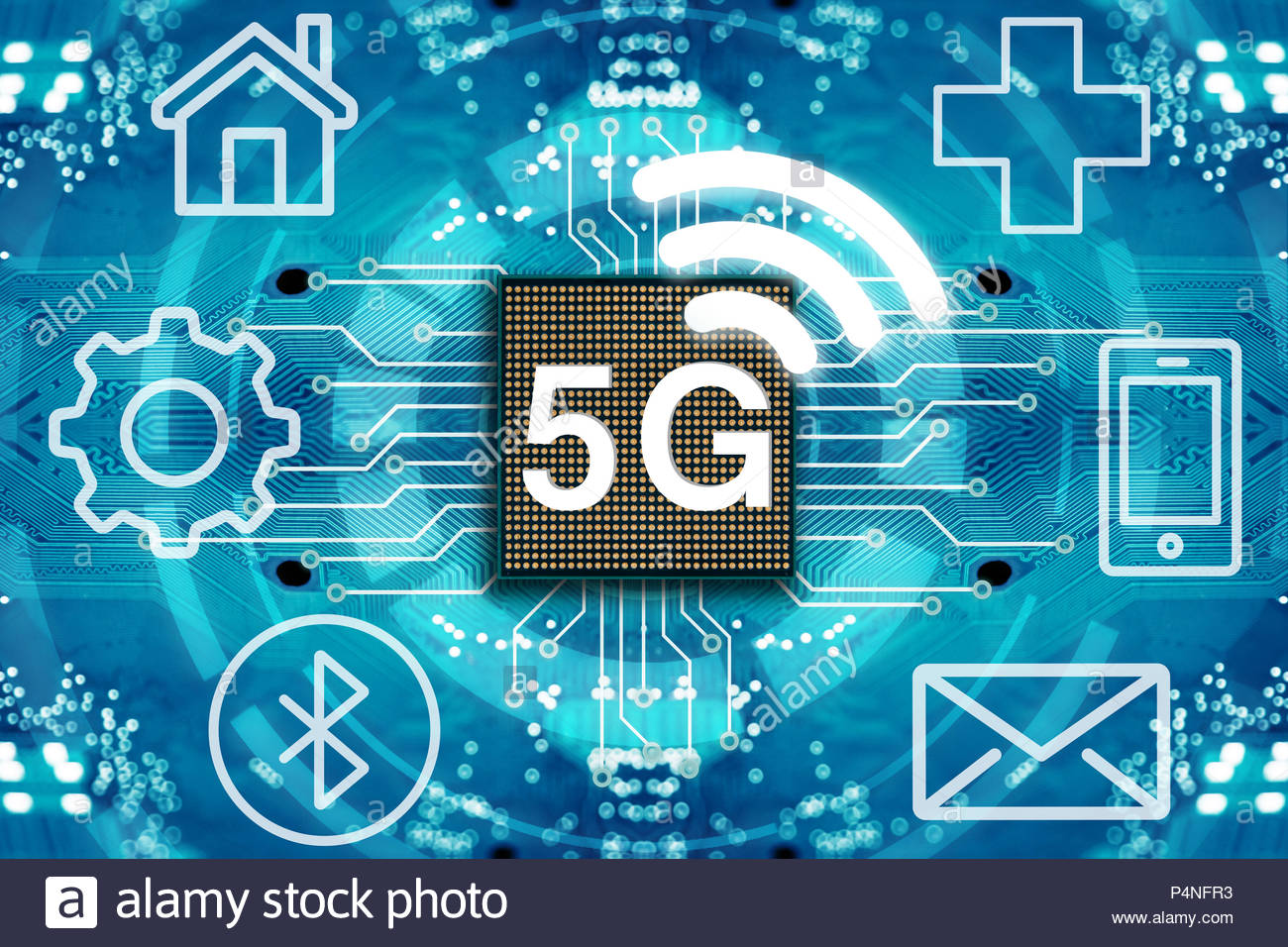 …insists on sensitization, adherence to global standards
The Senate has approved the deployment of the 5G network in Nigeria, following the outcome of investigations by a Joint Committee mandated to carry out same.
The approval followed the consideration of the report of the Joint Committee on Communications, Science and Technology, ICT and Cyber Crimes, and Primary Health Care and Communicable Diseases.
The report was laid and presented by the Chairman, Senator Oluremi Tinubu (APC, Lagos Central), during plenary on Wednesday.
The upper chamber during consideration of the report, adopted the Joint Committee's recommendations which were outcomes of investigation into the Status of 5G Network in Nigeria and its technological impact on Nigerian citizens.
The upper chamber amid the adopted recommendations posited that the technological impact of 5G will revolutionize Nigerians' way of life from education to agriculture, security to entertainment, and governance in general if the technology is deployed.
It explained that its decision to recommend the deployment of the 5G technology was based on information provided by Government establishments such as the Federal ministry of communications and Digital Economy, the Nigerian Communications Commission, the Office of the National Security Adviser, the National Information Technology Development Agency etc, and other telecoms professional organisations such as the Association of Telecommunications Companies of Nigeria (ATCON), Association of Licensed Telecommunications Operators of Nigeria (ALTON) and the Global System of Mobile Communications Association.
It, however, added that though no license has been issued to any Mobile Number Operator on commercial basis, Nigeria should still observe the trend of 5G deployments around the globe and engage in extensive sensitization of the public through all channels before commencement of commercial deployments in the country.
Accordingly, the Upper Chamber urged relevant Government Agencies to embark on preparing the ground by putting the necessary infrastructure and technology in place for its eventual deployment.
It emphasized that, "this period of ground preparation is expected to be utilized to complete feasibility studies for the various broadband projects in order to ascertain actual cost implications for their implementation, complete sustainability plans, provide enabling environment including free Right of Way (ROW); tax waivers, sustainable power supply, improve security of men, materials and equipment, eliminate multiple regulations and charges, recognize telecommunications infrastructure as public utility infrastructure; and engender public trust and confidence."
The Senate further called on Federal Government to ensure that global standards for the deployment of 5G technology are strictly adhered to, while looking out for lessons learnt by countries that have already deployed in order to guide our own deployment.
"Lessons from South Korea, the first country with substantial deployment would be instructive in this regard.
"It is imperative that intense safety standards and precaution, based on available evidence, are put in place for wireless radiation system ahead of wide scale implementation," the upper chamber advised.
It added that given the infancy of the technology across the globe and claims and counter claims surrounding the probability of health injury posed to public health by the level of exposure to radio frequency, further attention should be given to testing and researching potential health risk that may arise from the deployment of 5G network Nigeria, considering real life situation rather than just laboratory conditions.
The Senate urged the Federal Ministry of Communication and Digital Economy to expedite the action of the Joint Committee put in place to develop Consultation Document (CD) for the deployment of 5G in Nigeria which include planning spectrum identified for the technology with the inputs of all relevant stakeholders such as the relevant Committees of the National Assembly and the security agencies.
It also further tasked the Federal Ministry of Communications and Digital Economy to publish the outcome of the work of its Technical Advisory Committee charged to advise on emerging technologies and products and, as a matter of urgency, build  the National Backbone which will run from Lagos to Katsina (Trans-Saharan Optic fibre network) to move much of the bandwidth from the shore to the hinterland and for distribution to the geopolitical zones.
The Senate insisted that despite the almost general consensus concerning the harmlessness of 5G to human health, the Nigerian Communications Commission (NCC), in collaboration with the Mobile Network Operators (MNOs), Federal Ministry of Health, Federal Ministry of Science and Technology, Federal Ministry of Environment, and the Nigeria Centre for Disease Control (NCDC) among others, should locally conduct a scientifIc experimental study over a period of about 6 months to ascertain if a correlation exists between 5G networks and public health.
Concerning the interaction between COVID-19 and 5G network technologies, the Senate observed that there is no connection between them, maintaining that, "the ongoing COVID-19 pandemic is caused by a biological agent a virus which is scientifIcally unconnected with the 5G technology."
STI can help Nigeria diversify economy– D-G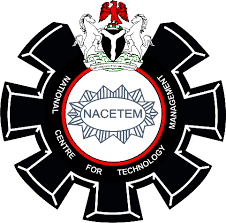 Director- General of National Centre for Technology Management, (NACETEM), Dr John Omimakinde said with Science, Technology and Innovations (STI), Nigeria can transform from over dependence on oil revenue to a diversified economy.
Omimakinde said this at the 2023 STI Expo in Abuja on Wednesday.
He said that, if the STI sector was well harnessed, it would be a panacea to a strongly diversified Nigeria economy.
" For decades, scholars, policy makers, academics and practitioners have been engaged in heated debates that Nigeria's development challenge is the 'oil curse'.
"It is believed that the bane of development is the over dependence on a mono-product, crude oil.
"Recent happenings in the country have shown that Nigeria's major development challenge is not the 'oil curse', but of not achieving economic diversification beyond it's dependence on oil revenue," Omimakinde said.
The NACETEM D-G confirmed that successive governments had looked beyond oil by shifting their attention to areas such as agriculture and the informal sector, among others, which yielded substantial results.
Omimakinde acknowledged that actualising the objective of successfully diversifying Nigeria's economy beyond what was presently operational required looking in the direction of STI.
"NACETEM as a foremost knowledge support and policy research institution is convinced that the current STI policy can put us in the right direction.
"All we need to achieve sustainable development and diversification of Nigeria's economy is contained therein, but it appears we have not fully deployed it appropriately.
"This has to change as implementing the STI policy as reviewed in 2022 will set Nigeria on the path of wealth," he said.
Mrs Monilola Udoh, Permanent Secretary of the STI Ministry, assured that President Muhammadu Buhari had reaffirmed his commitment to his pledge allocating 0.5 per cent of GDP to funding research and innovations.
She said the Federal Government was actually funding researches which are domiciled in the ministry.
Udoh decried the lack of synergy among research institutes and others.
She also said: "There were duplications of research works being carried out," and urged for adequate communications, collaborations and cooperation among government agencies for value addition.
Mr Haastrup Olatunji, Chairman of NACETEM Governing Board, corroborated that Nigeria ran a mono-cultural economy as 85 per cent of her revenue was derived from oil and gas export.
He said: "Naysayers may see that as not being good because of perceived neglect of other sectors of the economy.
"It is important to stress that lamenting the situation will bring us no good
"Rather, thinking through how to better the lot of Nigeria is what we require.
"STI is relevant to all sectors of the economy, it is an enabler of rapid growth and development,"Olatunji said.(NAN)
GOOGLE EQUIANO SEA CABLE SYSTEM LANDS IN LAGOS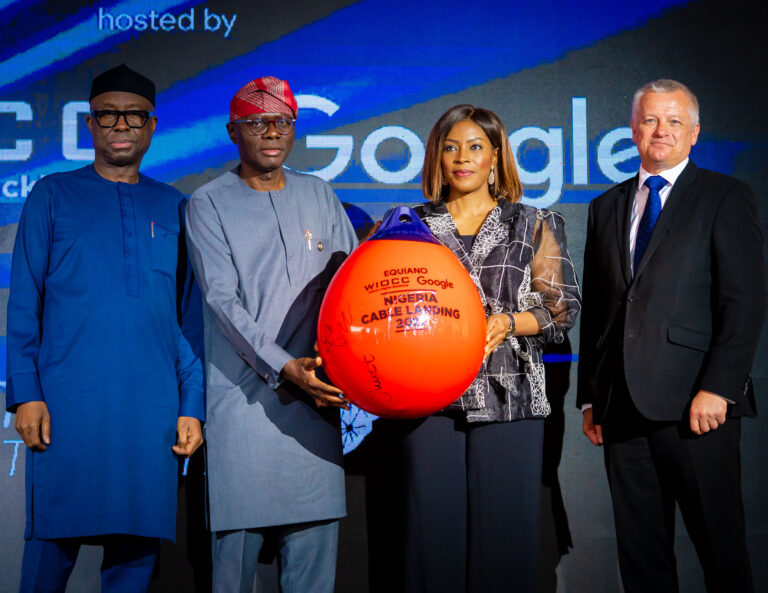 •It will generate 1.6m jobs, $10b GDP for Nigeria, says Sanwo-Olu
Lagos State Governor, Mr. Babajide Sanwo-Olu on Thursday witnessed the virtual landing of the Google Equiano Sea Cable System in Nigeria, saying the country will enjoy a boost of 1.6 million jobs and $10 billion in additional Gross Domestic Product (GDP) over the next three years, on account of the new cable system.
He said with the landing of the sea cable system and other investments in high-speed internet, Lagos is about to witness an unprecedented digital revolution that will cement its global reputation as a hub for entrepreneurial innovation.
Speaking at the reception marking the landing of the Equiano Sea Cable System in Nigeria on Thursday at the Open Access Data Centre at Lekki in Lagos, Governor Sanwo-Olu said the new cable system is the latest element in the transformation of the physical infrastructure landscape, new roads, bridges, jetties, factories, municipal and national rail lines, among others being delivered by his administration and a host of partners and stakeholders across public and private sectors.
The landing of Equiano Sea Cable System will firmly position Nigeria as the regional connectivity and content hub for West Africa, attracting cloud operators, content providers, content distribution networks and their associated ecosystems.
It is significant and a demonstration of the seriousness with which Google LLC views Nigeria, the economic and demographic giant of Africa.
The new cable system is named after a Nigerian hero, Olaudah Equiano, who survived enslavement in the 18th century and went on to become a famous writer and anti-slavery activist.
Governor Sanwo-Olu said his administration is more than ever determined to deliver on its promise to make and maintain Lagos as a safe, livable, innovative and prosperous megacity.
He said: "I am told that this new Equiano cable system, landing today, will deliver twenty times as much network capacity as any of the existing systems serving Nigeria.
"This means much faster internet speed, reduced cost, and greater access for our people. The net effect of this is much-needed jobs and economic growth. The economic impact assessment for the project estimates that Nigeria will enjoy a boost of 1.6 million jobs and 10 billion dollars in additional Gross Domestic Product (GDP) over the next three years, on account of the new cable system.
"There is much to be excited about, at a time like this in the unfolding history of Lagos State and of Nigeria. We are seeing an unprecedented inflow of investments into every part of Lagos, from local and foreign investors who understand the immense business and commercial potential that the State symbolises.
"We say it often, that wherever Lagos goes, Nigeria and West Africa follow. With this in mind, as the government of Lagos State, we are more than ever determined to deliver on our promise to make and maintain Lagos as a safe, livable, innovative and prosperous megacity."
Governor Sanwo-Olu also commended Google LLC, the West Indian Ocean Cable Company (WIOCC) and other investors for identifying with his administration's vision for a truly 21st century Lagos and a megacity all will forever be proud of.
"I congratulate Google LLC for envisioning this huge project, and the West Indian Ocean Cable Company (WIOCC) for helping implement it to the highest levels of excellence. Your partnership is commendable, and should be seen as a model by other players in the ecosystem, a testament to how much can be achieved when synergy is pursued.
"In addition to this cable system, I am told that WIOCC is presently completing, on this same site, a Tier III certified, Open Access Data Centre, which will also host the landing station for the Equiano cable. This data centre will be the most client-centric data centre, and the largest data center campus, in West Africa," he said.
Speaking earlier, the Chief Executive Officer (CEO) of WIOCC, Chris Wood, described the landing of the submarine cables as a major investment for Nigeria's digital economy and Lagos State in particular.
He said the submarine cables will deliver high-speed internet connectivity at a reduced cost
Wood also appreciated Governor Sanwo-Olu for providing an enabling environment for the investment of this nature to birth in Lagos State.
FEC Approves Science, Technology And Innovation Policy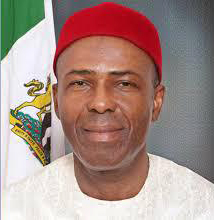 The Federal Executive Council (FEC) has approved the revised Science, Technology, and Innovation Policy instituted 10 years ago.
Nigeria's Minister of Science and Technology, Ogbonnaya Onu, disclosed this on Wednesday while briefing State House reporters on the outcome of the virtual FEC meeting presided over by President Muhammadu Buhari.
According to him, the approval shows the Federal Government's commitment to improving the standard of living of Nigerians.
"We believe that this will help our country to keep narrowing the gap between us and the technologically advanced countries of the world.
We should be able also to overtake the way nations like China have done," the minister said.
"There've been tremendous advances in science, technology, and innovation all over the world and this necessitated the need for our science, technology and innovation policy which was put in place in 2012, 10 years ago, to be revised so that we can keep pace with new and emerging technologies.
"The main objective is for us to use science, technology, and innovation, to improve the standard of living of our citizens and ensure that we have a high quality of life for all Nigerians.
And this we can get if our nation becomes more prosperous, and our economy is more globally competitive.
"Again, we'll like to see Nigeria using this policy, to be one of the top scientific powers in the world.
We believe that this will help our country to keep narrowing the gap between us and the technologically developed countries of the world."