Oyetola emerges Champion Newspaper Gov of the Year, Man of the Year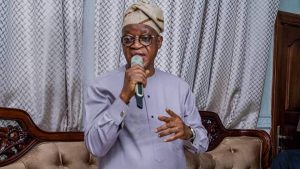 The Management of Champion Newspapers has declared the Governor of the State of Osun, Adegboyega Oyetola, as its Governor of the Year and Man of the Year.
The newspaper's management said the choice of Oyetola as the Newspaper's Man of the Year and the Governor of the Year was based on merit, having had an edge over his counterparts in the criteria used to select the winner by the management of the newspaper outfit.
This is even as the Governor pledged to see the award as a challenge to further impact the lives of the people of the State through the implementation of his Administration's people-oriented policies and programmes.
Recall that Governor Oyetola emerged and received the Business Day Newspaper Best Governor of the Year in February and subsequently emerged the Blueprint Newspaper Governor of the Year. The nomination letter was presented to the Governor in early April this year, while the ceremony is slated for June in Abuja.
Presenting the letter of nomination to the Governor on Monday during a visit to the Governor at Government House, Osogbo, the Group Managing Director/Editor-in-Chief, Champion Newspaper, Dr. (Mrs.) Nwadiuto Iheakanwa, said the Governor was chosen for his outstanding performance and unprecedented achievements recorded in the last two and half years of his Administration.
Iheakanwa, who was accompanied by other principal officers of the newspaper, attributed the emergence of Governor Oyetola in the selection process to his outstanding performance across sectors of the economy.
The Champion Newspaper's Editor-in-Chief noted that the performance of the Administration in the last two and half years was weighed and found worthwhile, hence the Governor's nomination for the prestigious award.
According to her, the Administration had done creditably well in transforming the State and had built a virile and healthy economy in the quest to ensure sustainable socioeconomic and infrastructural growth, development and prosperity.
She said: "I am highly elated to be here and I bring you greetings from the Board and Directorate of the Champion Newspaper. In fact, it gives me great pleasure to also have members of your cabinet here because it is good that they will also witness the presentation of letter of the Governor of the year to you.
"Every year, we do recognise very hard-working Nigerians ranging from public servants, businessmen, clerics and regular Nigerians who have done something outstanding that is worthy of note.
"My visit today is different from any other, with all sense of humility and respect, because you are earning double awards from our company. In every criteria match, you came top. The award is not just given to anybody. We are for a better society and we want to encourage people to do whatever they want to do to make our country good, so that we can also occupy our space in the world for notable good activities.
"It is my pleasure to inform you that you have emerged Best Governor in Nigeria and to crown it up, in the criteria for 'Man of the Year', you also emerged 'Man of the Year'. As we all know, people used to be decorated with one award. But in your own case, it is double.
"Why did we do this? We did so because it is the will of God to have a Governor like you that has been doing great things. In two years down the line, the people of Osun have a lot to celebrate about you. Is it the road network that they are enjoying and flyover that you are building which I saw for myself while coming, among other infrastructural developments springing up across the State.
"We put our ears to the floor and we asked the people of the State, particularly the commoners. As you know, we journalists are very penetrative. It is amazing the kind of accolades and encomiums that the people are pouring on you.
"In terms of human-capital development, your Administration is outstanding. It is on record that during the Covid-19 pandemic, when every family, every business was crying for survival, your Administration paid salaries of workers and ensured prompt support for the citizens.
"It is good to know that your Administration has maintained peace. We don't hear about any fracas or people doing things that are awkward. We equally recognised the role you played to ensure peaceful management of the crisis of Ladoke Akintola University of Technology.
"Your tremendous intervention in the area of agriculture is also commendable as we all know that the importance of agriculture in developing capacity to meet up with demands of the people in respect of food sufficiency is important.
"Your express approval and prompt implementation of minimum wage which your administration had commenced the payment is also a great achievement. As we all know, even up until now, most States haven't implemented it.
"It is worthy of note that you are paying the minimum wage, and sometimes when I look at the infrastructural development you have done, I wonder how you manage to do all these based on the meagre resources that come in. Indeed, that shows that you have your people at heart and you are conscious about their welfare and well-being.
"In spite the fact that you are developing infrastructure, one major achievement that is also worthy of celebration is your rare passion for youth development. Your love and passion to ensure that youths of today prosper and become great leaders of tomorrow is commendable. I am very happy to be here and I pray that God will continue to be with you, crown all your energies and bless you," the Champion Newspaper boss added.
In his remarks, Governor Oyetola thanked the Management of the newspaper for considering him worthy of the double awards.
He expressed delight at the fact that some of his Administration's successes were being noticed and appreciated by the people just as he pledged to see the honour as a challenge to do more.
Governor Oyetola who enumerated some of the achievements of his Administration noted that he was committed to taking the State to enviable heights.
"I must thank you most sincerely, the Champion newspaper entourage led by the GMD/Editor-in-Chief. I am particularly very surprised because I wasn't expecting this entourage. But I must confess that I am particularly very elated for this visit.
"As said earlier, Champion Newspaper has been in existence for about 33 years, and is one of the strongest voices in Nigeria, particularly in the East. I am happy that the little we are doing is being noted and appreciated.
"Sometime ago, the Business Day Newspaper gave me the Best Governor of the Year, not knowing that we still have a lot of awards coming. This is about integrity and something we are very proud of.
"We came into government on the platform of 'God's promise', and this comes with a high level of responsibility. It is a convenant anyway, and God had performed His own by ensuring the victory of our party and my candidature. And it is important for me to perform mine. To achieve this, we came up with our 'Development Agenda' anchored on the basis of quality, qualitative and equitable service to our people.
"It is also anchored on the employment of probity and integrity. It is so far so good. It's been tough, but when God gives you an assignment and he is with you, you should just put in your best because you can be too sure of delivering on your promises.
"I am particularly very happy. I thank you most sincerely. We have done a lot in the last two years as you mentioned, in road infrastructure, and we have our own model of infrastructural development called 'alternative project funding approach', meaning that we don't have to wait until we have money before we can be able to do a few things. We just have to be creative.
"I am equally happy that we have a very good relationship with our labour. We are paying full salaries as and when due. We have implemented minimum wage. Though it is tough, with determination, we are getting it done.
"We have done so much in the area of health too. We have revitalised about 307 out of 332 primary healthcare centres to ensure that our people have access to quality healthcare delivery within their wards.
"Also, in the area of security, we have done so well. Though everybody is challenged, including the nation, we are putting in our best and our State is still the most peaceful in the country. In the area of education, we have done some reforms to ensure that we are in line with the National Policy on Education.
"As if it is so designed, we now have a situation, without sounding immodest, that the circle is almost complete. I have the Business Day Newspaper award coming from the West, I have the Blueprint Newspaper award coming from the North and the Champion Newspaper award coming from the East. It is an award in unity and I am particularly very proud of this. I am very happy.
"The reward for hardwork is more work. We are highly motivated to do more for our people. We pray for peace in our country to be able to do more. I am surprised that you have given me double award from the prestigious newspaper. This is symbolic, showing that it is not about ethnicity, but purely on merit," Oyetola added
Court Sacks APC Governorship Candidate In Bayelsa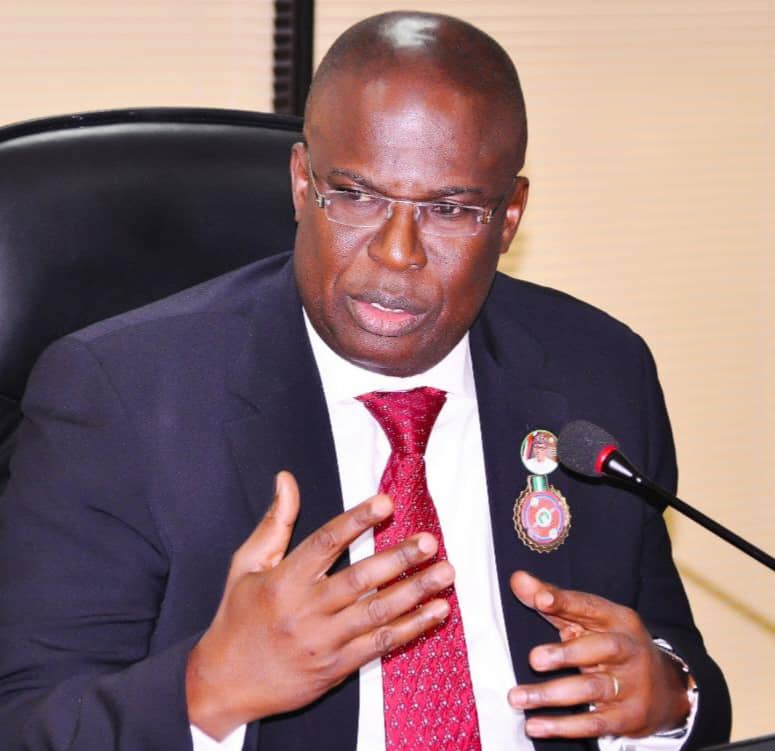 The Federal High Court, Abuja, has disqualified the All Progressives Congress (APC) Governorship candidate, Chief Timipre Sylva, from contesting the November 11 Guber election in Bayelsa state.
The suit number FHC/ABJ/CS/821/2023 was filed on June 13, 2023, by Deme Kolomo, a member of the APC.
Justice Donatus Okorowo ruled that Sylva, having been sworn in twice and ruled for five years as governor of the state, would breach the 1999 constitution as amended if allowed to contest again.
The judge also declared that Sylva was not qualified to run in the November poll because if he wins and is sworn in, he would spend more than eight years in office as governor
Citing the case of Marwa vs Nyako at the Supreme Court, Okorowo noted that the drafters of the country's constitution stated that nobody should be voted for as governor more than two times and that the parties to the suit agreed that Sylva was voted into office two times.
He further stated that the Supreme Court ruled in the case of Marwa vs Nyako that nobody can expand the constitution or its scope, stressing that if Sylva was allowed to contest the next election, a person could compete as many times as he wanted.
Senate stops El-Rufai, 2 Others Confirms Wike, Keyamo, Oyetola, Others As Ministers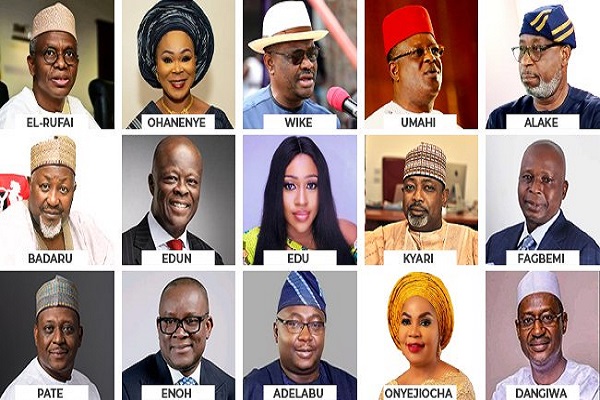 The Senate has put the confirmation of former Governor of Kaduna State, Nasir El-Rufai on hold and confirmed 45 ministerial nominees presented to it for screening and confirmation by President Bola Tinubu.
Two others affected are Stella Okotete (Delta State), and Abubakar Danladi (Taraba State). The Senate said the trio were still undergoing security clearance.
The Senate had spent a week in screening all the ministerial nominees presented to it by the president.
Those confirmed are:
Abubakar Kyari (Borno)
Abubakar Momoh (Edo)
Nyesom Wike – Rivers
Engr Joseph Utserv (Benue)
Senator John Owan Enoh (Cross River)
Hon Bello Mohammad (Sokoto)
Mohammed Badaru Abubakar (Jigawa)
Amb. Yusuf Maitama Tuggar (Bauchi)
Uju Kennedy Ohaneye (Anambra)
Hon. Olubunmi Tunji-Ojo (Ondo)
Nkieruka Onyejeocha (Abia)
Dr Betta Edu (Cross River State)
imaan Sulieman Ibrahim (Nasarawa)
David Umahi (Ebonyi)
Adebayo Olawale Edun (Ogun)
Arch. Ahmed Musa Dangiwa (Katsina)
Chief Uche Geoffrey Nnaji (Enugu)
Mr Dele Alake (Ekiti)
Waheed Adebayo Adelabu (Oyo)
Mohammed Idris (Niger)
Prof Ali Pate (Bauchi)
Dr Doris Anite Uzoka (Imo)
Lateef Fabemi SAN (Kwara)
Rt Hon Ekperikpe Ekpo (Akwa Ibom)
Hannatu Musawa (Katsina)
Ibrahim Geidam (Yobe)
Aliyu Sabi Abdullahi (Niger)
Hieneken Lokpobiri (Bayelsa)
Alkali Ahmed Saidu (Gombe)
Dr Tanko Sununu (Kebbi)
Atiku Bagudu (Kebbi)
Bello Matawalle (Zamfara)
Adegboyega Oyetola (Osun)
Simon Bako Lalong (Plateau)
Abdullahi Tijani Muhammad Gwarzo (Kano)
Bosun Tijani (Ogun)
Dr Mariya Mahmoud Bunkure (Kano)
Dr Iziaq Salako (Ogun)
Dr Tunji Alausa (Lagos)
Lola Ade-John (Lagos)
Prof Tahir Mamman SAN (Adamawa)
Zephaniah Jisalo (FCT)
Uba Maigari Ahmadu (Taraba)
Prince Shuaibu Abubakar Audu (Kogi)
Festus Keyamo SAN (Delta)
INFLATION: Strike Action Imminent in Nigeria Office of ICRC Over Poor Staff Remuneration.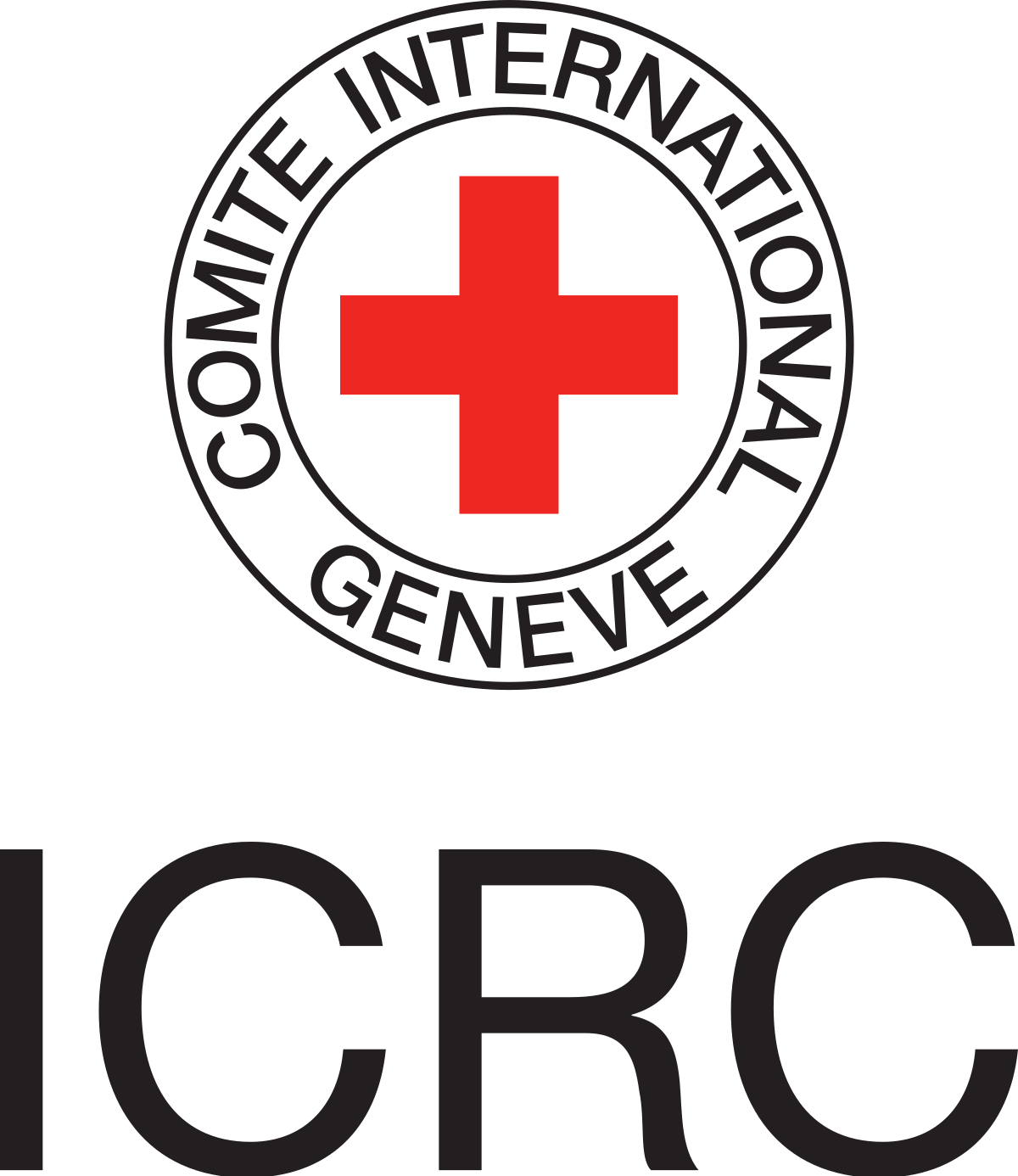 There are indications that workers of International Committee of Red Cross (ICRC) will down tools for the first time since coming to Nigeria over the recent increase in the price of Premium Motor Spirit (PMS) which has brought inflation and economic hardship to medium income earners in Nigeria and neighboring countries. The Authority Newspapers Reports.
This is as Nigeria's current cost of living is on the increase and the failure of the management of ICRC Nigeria to address the situation.
Findings showed that the trouble started earlier this year, when the organization announced a global funding gap that led to the downsizing of its operations.
Investigation revealed that the situation resulted in a significant reduction of staff and the scaling back of ICRC's operations.
In March, the Nigeria management made a controversial decision to suddenly remove the Cost of Living Allowance, intended to help the staff cope with the country's soaring inflation.
"Shockingly, the allowance was canceled for Nigerian staff but was retained for expatriate employees" a source in the intervention agency hinted.
The source who does not want her name mentioned said the situation ignited outraged by the Nigerian staff, which voiced their concerns, eventually leading to the restoration of the allowance. But the divide between expatriate and Nigerian salaries remained a significant point of contention.
According to the source, "Recently, following the unification of the exchange rate and removal of fuel subsidies, Nigerian staff raised a compelling argument. They pointed out that the value of their salaries' had eroded significantly (up to -76%), while expatriate counterparts enjoyed a substantial increase (+76%) when converted to the local currency.
"To break this down further, the ICRC mission in Nigeria receives the funds for its operations in CHF (Swiss Francs). Expat staff in Nigeria are paid in CHF but the Nigerian staff are paid in NGN. CHF used to convert to Naira at 1CHF to 509NGN as of June 1, 2023. As of Tuesday 25 July 2023, 1CHF exchanged for 913NGN.
"What this means for ICRC's expatriate staff in Nigeria who get their salaries in CHF is that the value of their salaries in NGN has almost doubled.
"The value of the salaries of the Nigerian staff has been halved because their salaries are pegged at the numerical value of the NGN, independent of the exchange rate. This also means that as of today, when the salaries for Nigerian staff are converted to Naira, the ICRC is making a significant savings on their salaries.
"How are staff of a global humanitarian organisation expected to selflessly carry out their duties if they can barely pay their bills?"