Osinbajo lauds SecureID for pioneering smart card manufacturing in Nigeria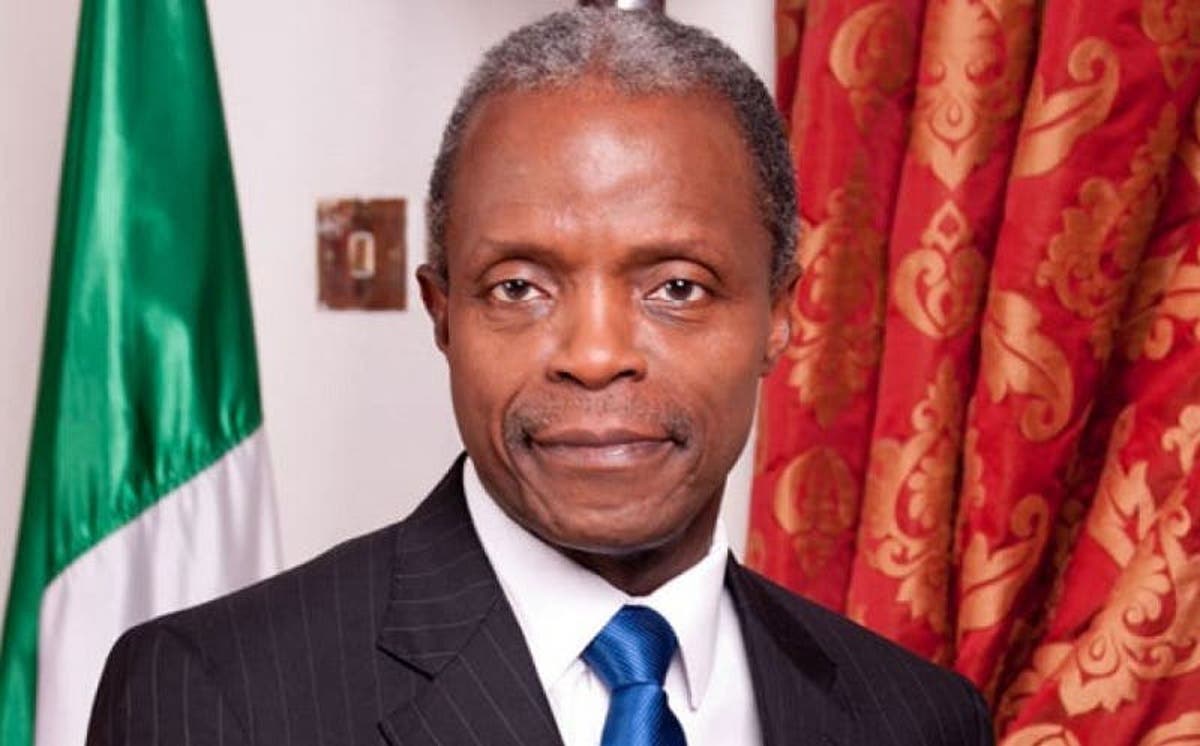 The Vice President, Prof. Yemi Osinbajo, has commended SecureID Limited, an indigenous smart card manufacturer, for laying the precedent for other Nigerian companies to follow.
Osinbajo gave the commendation on Tuesday during a courtesy visit to SecureID Limited's smart card manufacturing facility at Isolo, Lagos.
He noted that the company had created copious job opportunities for Nigerians and brought the country to the fore of global competitiveness with its smart card manufacturing plant.
"SecureID Limited has proved to us with this state-of-the-art manufacturing plant that local production of smart cards at the highest quality is not only viable in Nigeria but also brings a plethora of opportunities with it for Africa.
"I must commend this indigenous company for laying the precedent for other local manufacturers to follow," Osinbajo said.
He commended the company on its recent Global System Mobile  Applications(GSMA) Cerification, adding that it would undoubtedly usher a myriad of opportunities.
Osinbajo said that "this goes to show that we were progressing as a nation and needed more collaborators in the private sector to emulate this significant effort.
"The world in which companies like SecureID operates provides comprehensive end-to-end payment, identity management and digital security solutions is one that thrives on innovation.
"The company has provided notable innovative offerings to financial services sector, telecommunications and healthcare among others.
"It is  equally remarkable  that the  facility can produce on demand cards, such as loyalty cards, identity cards, residency cards, drivers license and even voter registration cards," Osinbajo said.
Speaking on the company's recent milestone, the Founder of SecuredID,  Mrs Kofo Akinkugbe, said that the company "strictly upholds high quality standards and protocols to manufacture an array of smart cards in line with global best practices."
She said that the SecureID worked resolutely to attain the GSMA certificate and other certificates.
According to Akinkugbe, the company is an attestation that local production of smart cards at the highest quality is possible in Nigeria.
"As an indigenous company, we are able to produce high quality SIM cards and at the same time, providing job opportunities for Nigerians.
"On our journey, we sought and received support from the many institutions, agencies, and initiatives that have been established to encourage startups SMEs and enterprises," she said. (NAN)
Tinubu Presents His First Budget As President On Wednesday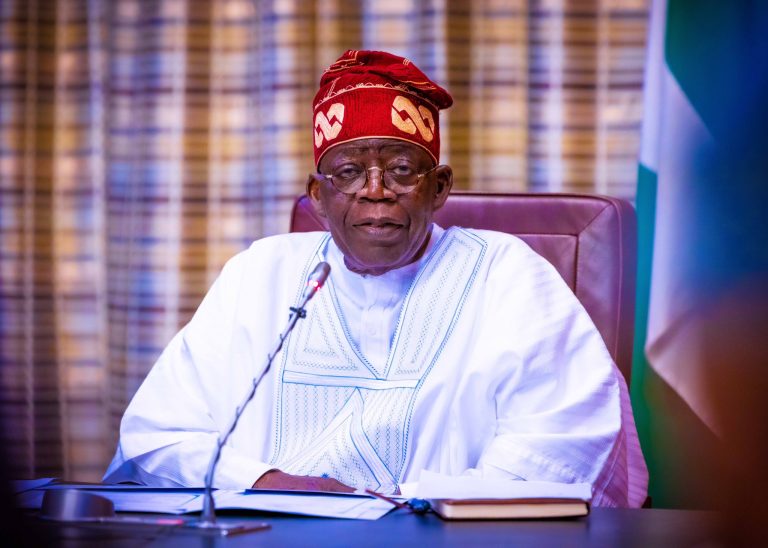 President Bola Tinubu will present the 2024 budget to the National Assembly on Wednesday.
This is according to a memo dated November 27, 2023, signed by the federal legislature's Secretary of Human Resources and Staff Development, Shuaibu Maina Birma, on behalf of the Clerk to the National Assembly.
"I am directed to inform you that the 2024 Budget would be presented by the President of the Federal Republic of Nigeria at the Joint Session of the Senate and the House of Representatives on Wednesday, 29th November, 2023," it read.
Meanwhile, the Federal Executive Council has approved a 2024 budget of N27.5 trillion.
This followed the review of the Medium-Term Expenditure Framework earlier passed by the National Assembly which benchmarked the exchange rate at N700 to $1 and crude oil price at $73.96 cent per barrel.
Briefing State House Correspondents shortly after the Federal Executive Council meeting at the Presidential Villa, the Minister of Budget and Economic Planning, Abubakar Bagudu, said it revised the MTEF and the Fiscal Policy to use an exchange rate of N750 to $1 and also a benchmark crude oil reference price of $77.96 per barrel.
According to Bagudu, the FEC also approved an Appropriation Bill for 2024 with an aggregate expenditure of N27.5 trillion, an increase of over N1.5 trillion from the previously estimated.
He also noted that using the old reference prices, the forecast revenue is now N18.2 trillion which is higher than the 2023 revenue, including that provided in the two supplementary budgets, in which the deficit is lower than that of 2023.
Senate Seeks Nigeria's Inclusion In $147billion Global Bitumen Market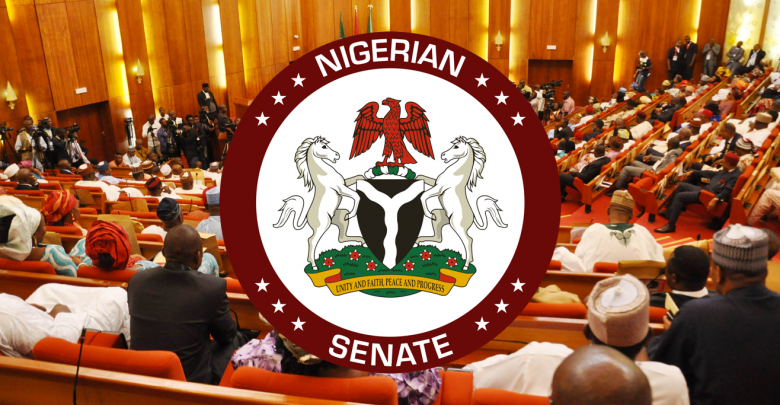 …passes Bitmen Development Commission Bill  for second reading 
The Senate Thursday made legislative move of including Nigeria in the $147billion global bitumen market with passage for second reading , a bill seeking for establishment of Bitumen Development Commission  .
Nigeria as stated in the bill sponsored by Senator Jimoh Ibrahim ( APC  Ondo South) , has quantum of 5.9trillion barrels ( 938billion m³) of global in – place Bitumen and heavy oil resources , second to Venezuela .
He specifically informed the Senate that more than 80% of the resources are found in Canada , United States of America , Venezuela and Nigeria .
But lamented that while other countries blessed with the Natural resources are exploiting it through required legislations or legal frameworks , Nigeria' has no legal framework for such exploration with attendant untapped opportunities and huge market loss .
Therefore according to him, " the  objectives of the Bill includes: the need to develop a legal framework for the regulation of the Bitumen development in Nigeria;  to prevent unconventional sources from taking advantage of research-enhanced applications over other competitors; and to lead innovation and resource-based strategy in the development of bitumen in Nigeria.
"The Bill will also ensure effective utilisation of over 38 billion reserve of bitumen in Nigeria; and to promote economic diversification policy of the Federal Government".
He added that the Bill among other reasons, seeks to  restrict the activities of the commission to its regulatory and cordinating functioons , specifically  as it relates to the Develooment of Bitumen in Nigeria .
Ondo State alone according to him , has the highest deposit in Africa with an estimated value of $42billion which are aside from depisits in Ogun State , Edo , Lagos  and Akwa- Ibom States .
" The proposed Bitumen Development Commission when established , would fastrack the development of Bitumen in Nigeria , make her a key player in the $147billion global market and  create instant 12, 000 jobs for Nigerians .
" It would also help Government at various levels to put in place asphalted roads in various communities .
" Out of the 200, 000 kilometres of roads in  Nigeria , only 20, 000 are asphalted even with imported Bitumen which is not good and being addressed with the  proposed commission" he said .
Many of the Senators who contributed to debate on the bill , concurred with Jimoh Ibrahim's submissions , making the Senate as put to voice votes by its President , Godswill Akpabio , passed it for second reading .
Akpabio who commended Senator Jimoh Ibrahim for sponsorship of the development – driven bill, mandated the Senate Committee on Solid Minerals to make further legislative inputs on it and report back in a month's time .
Barau Offsets  Postgraduate Student's Cancer Treatment Bills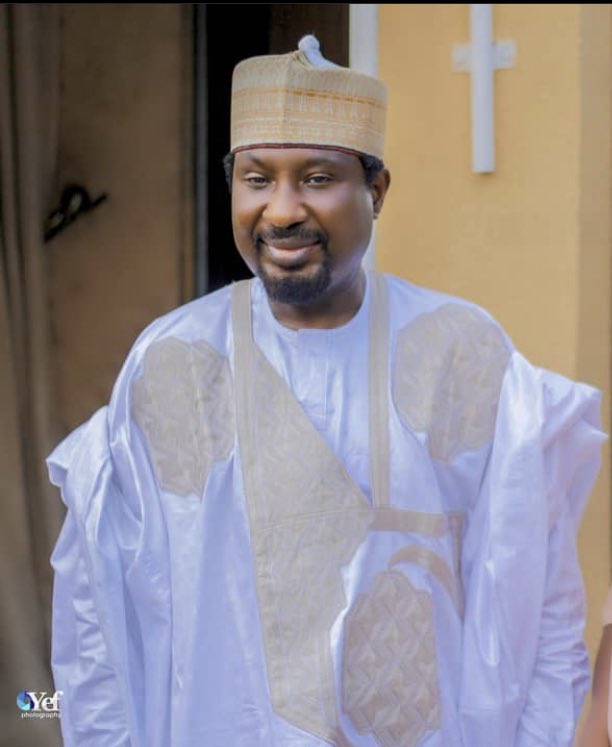 The Deputy President of the Senate, Senator Barau Jibrin, has paid the medical and surgery bills of Abdurrabah Idris Yahaya, a 30-year-old Kano State indigene and M.Sc. student who has been battling cancer.
Abdurrabah, a resident of Bankaura/S.Doka area of Ungogo Local Government of Kano State, who had been receiving treatment from home, went viral on social media, seeking assistance following medical doctors' advice that he undergo surgery.
Worried by Abdurrabah's situation and the urgency of the doctors' advice, the Deputy Senate President sent a delegation with the sum of N1.45 million to offset his medical and surgery bills.
Represented by his Chief of Staff, Professor Muhammad Ibn Abdullahi, Senator Barau expressed concern over the health condition of the student who is a beneficiary of his Postgraduate Scholarship Scheme.
While urging the patient and his family to remain prayerful, as every illness is the will of Allah, Senator Barau prayed for the quick recovery of the student.
"The Deputy President of the Senate is deeply worried since he heard about the situation of this young, talented man's health. As such, he sent us the sum of N1,450,000 as required by the doctors for his surgery.
"Strengthen your faith in Almighty God, Abdurrabah will be okay by the grace of Allah," he said.
He reiterated the commitment of Senator Barau to supporting people in education, health, and other areas for the development of society irrespective of their constituents, region, or state.
While appreciating the Senator, the mother of the patient, Malama Halima Haruna, who could not hold back her tears, said she had no words other than prayers for the Senator.
Speaking on her behalf, Abdurrabah's elder sister, Nafisa Idris Yahaya, said they had been pleading for support from people, but Senator Barau has, by his financial assistance, wiped away their tears.
"We received the sum of N1,450,000 from the Deputy President of the Senate. In the past, Senator Barau had paid for his scholarship for a master's degree. Here he is again, assisting our family. We have been looking for where to get money for the surgery, but today is our happiest day. We appreciate him for this. May Almighty Allah reward him abundantly," she said.