Osinbajo extols Akinnola, veteran journalist on 63rd birthday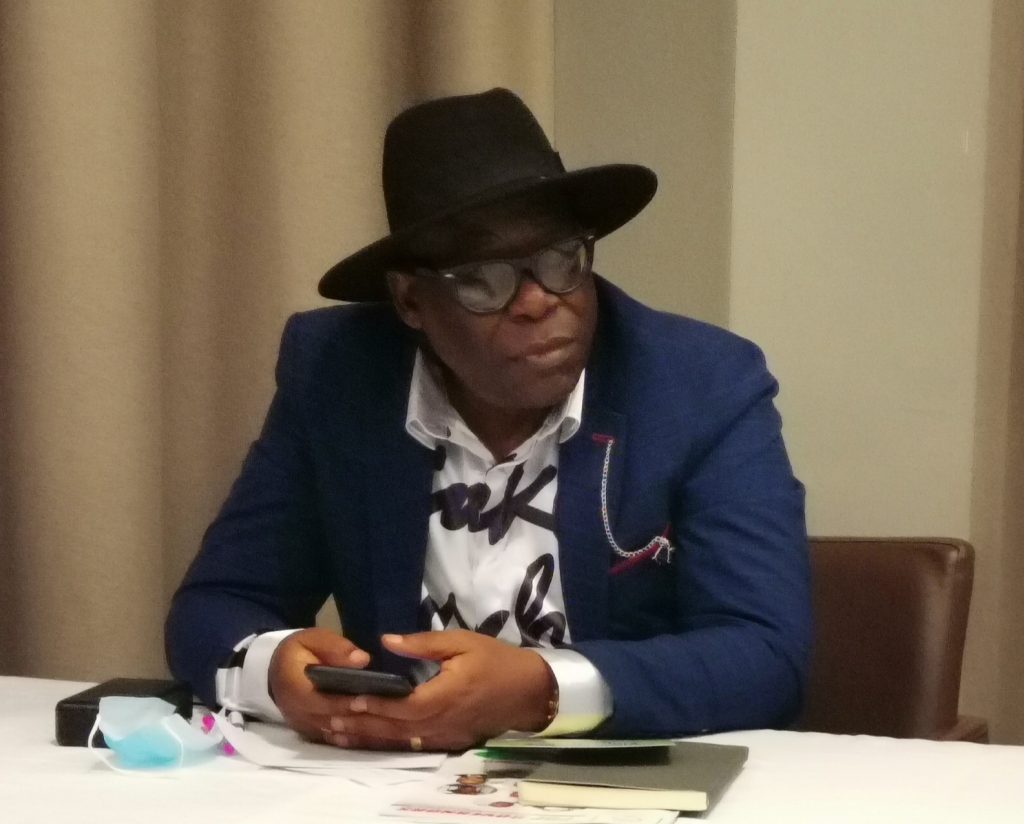 Vice-President Yemi Osinbajo has described Mr Richard Akinnola, a veteran Nigerian Journalist and Rights Activist, as an outstanding fighter for all that is right and noble.
Osinbajo spoke virtually at the 63rd Birthday Lecture of Akinnola which held on Monday at Radisson Blu Hotel, Ikeja, Lagos.
The theme of the lecture was: "Security Challenges in Nigeria and Its Implication for Sustainable Development".
According to the vice-president, Akinnola  has always been a man driven by passion for justice and fairness.
"As a friend and associate, l know him as a man comfortable in his own shoes, contented, forthright, honest and with the courage of his convictions.
"He is always speaking the truth, supporting social justice and public-spirited causes and all manner of progressive ideas."
Osinbajo recalled that Akinnola who is also the Executive Director of the Centre for Free Speech Organisation played key roles in the struggle for democracy especially during the Abacha years.
He said: "At some point, he spent time in detention and suffering so many deprivations.
"Today, Richard is as active as ever as a Founder of the Richard Akinnola Foundation, focusing on the welfare of widows of Journalists and activists."
Earlier, speaking on the reason for the lecture, Akinnola said it was to proffer solutions to insecurity challenges in the country.
Akinnola called on the political leadership to have the interest of citizens at heart.
The News Agency of Nigeria reports that dignitaries at the lecture included  Gov. Aminu Tambuwal of Sokoto State, Mr Monday Ubani, former Ikeja NBA Chairman and Mr Chris Isiguzo, President, Nigeria Union of Journalists.
Others were legal luminary, Ebun Adegboruwa (SAN), lawyers, reputable journalists, families and friends. (NAN)
Senate President hails President Buhari @80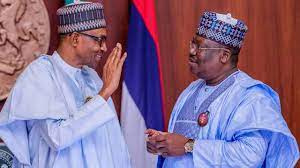 The President of the Senate, Ahmad Lawan has sent his felicitations to President Muhammadu Buhari on the occasion of his 80th birthday.
Lawan joined the generality of Nigerians and Buhari's admirers across the world in rejoicing with his family over his reaching this milestone in good health.
The Senate President, in a statement which he personally signed, extolled the leadership virtues of President Buhari.
"Your Excellency, millions of Nigerians are inspired by your life story and legacy of service to our dear and great country.
"As a soldier, military Head of State and democratically elected President, you consistently fought for the unity, development and progress of Nigeria.
"As we approach the end of your tenure on 29th May, 2023, you can rest assured that millions of Nigerians across our vast country genuinely appreciate your achievements in nation-building and in strengthening the guardrails of democracy in Nigeria.
"The record of your administration in infrastructural development across the nation is unrivaled and will continue to speak for your stewardship long after your retirement.
"Your Excellency, once again, I wish you happy birthday celebration and many more years in good health and happiness," Lawan said.
Tinubu hails Buhari at 80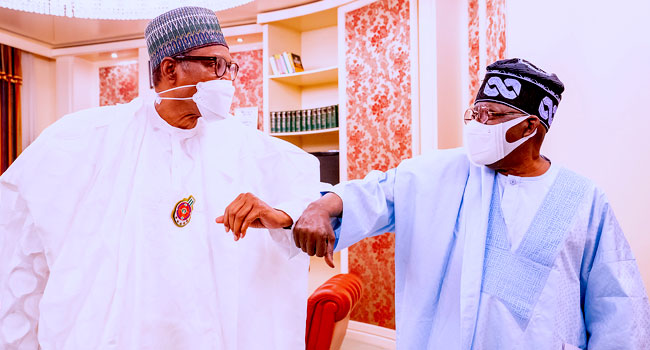 The All-Progressives Congress presidential candidate, Bola Tinubu, on Friday, sent a congratulatory message to President, Muhammadu Buhari  to celebrate his 80th birthday.
Tinubu, in a statement issued by his Media Officer, Tunde Rahman, hailed the president for his commitment to nation-building and long years of patriotic service to the country.
The APC candidate, who described the president as 'a patriot, selfless and steadfast leader of uncommon zeal,' recalled that Buhari enlisted himself into the service of the country as a teenager who joined the military immediately after secondary school.
He said at 80, the president can look back and be proud of his unblemished record of service to the nation throughout his military career as a soldier, platoon commander, General Commanding Officer, military governor, Minister of Petroleum, Head of State, Chairman of Petroleum Trust Fund and as the current leader of the country.
Enenche invites General Public to Daughter's Wedding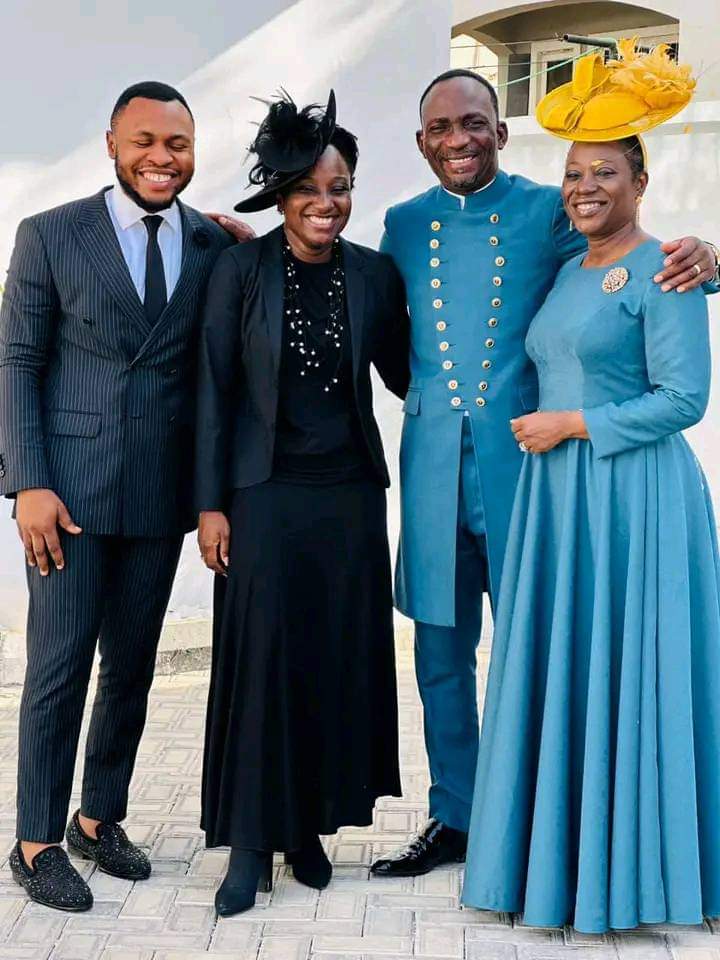 Senior Pastor of Dunamis International Gospel Centre, Dr Paul Enenche has formally announced wedding ceremony of his daughter Deborah Paul Enenche to Sam Hawthorn Uloko billed for next weekend in Abuja.
The Pastor in his social media verified handle invited the  general public to the ceremony.
Below is the statement
Dearly Beloved
It is with great joy that my wife and I announce the wedding of our daughter, Deborah Paul-Enenche to Sam Hawthorn Uloko.
This week is an exciting week and God is set to do something amazing.
We invite you to join us to celebrate the Lord on Friday the 16th December for our "Pre-wedding" "Parking Lot" Concert where we will celebrate God for what He has done for us. We have many amazing musicians lined up such as Dunsin, Prosper Ochimana, Steve Crown and Moses Bliss. Amongst others. This is fully open to everyone and we look forward to your joining us.
Also, We are very excited about the auspicious wedding that will be happening this Saturday, 17th of December at the Glory Dome.
We would like to let you know that God will answer every lingering desire you have before this year runs out.