Frank Onyeka joins EPL side Brentford on five-year deal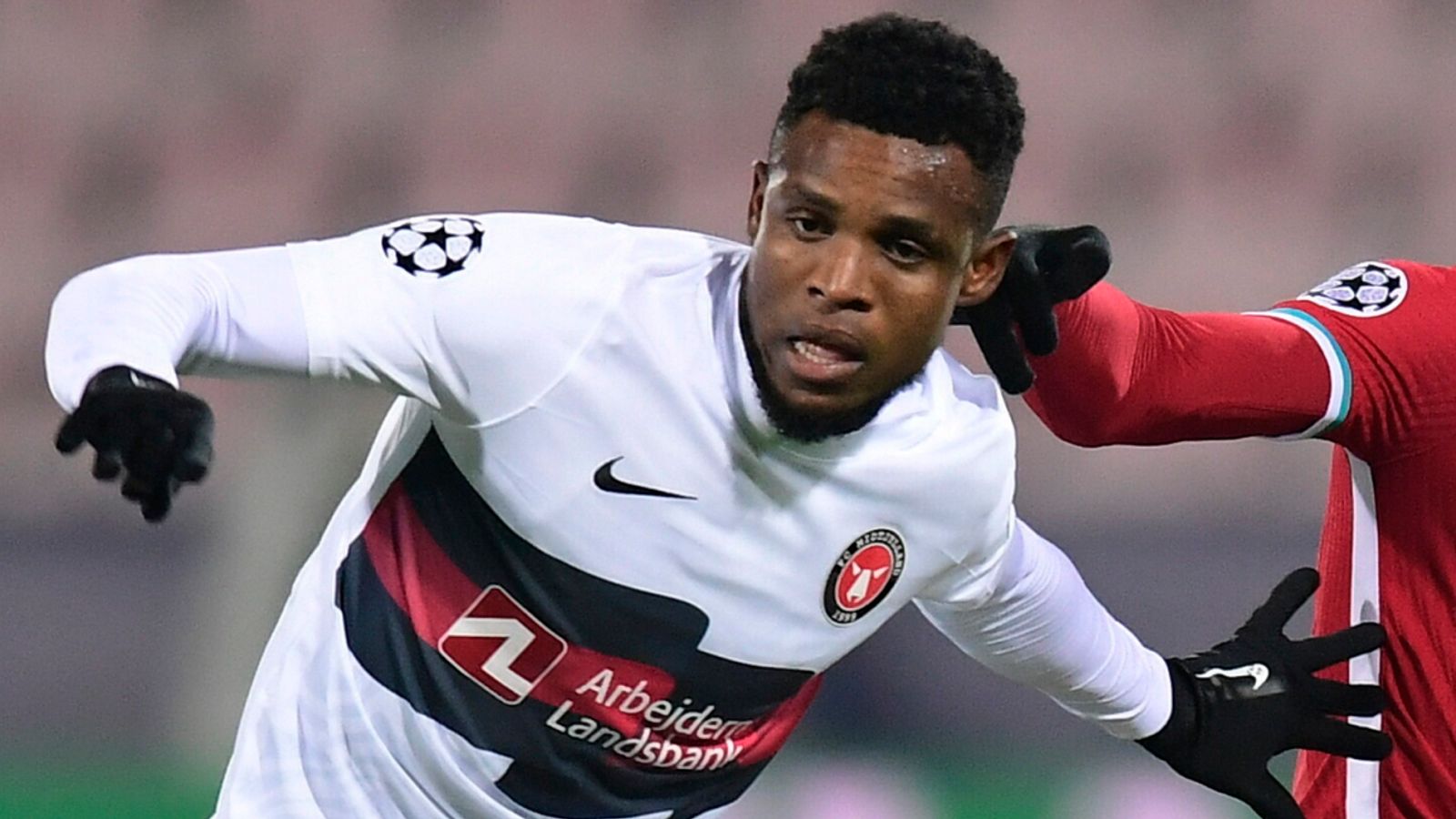 Newly promoted English Premier League side, Brentford, have announced the signing of Nigerian international, Frank Onyeka, from Danish side, FC Midtjylland, on a five-year contract for an undisclosed fee.
The 23-year-old midfielder has completed his medicals at the club and his work permit procured by the club over the weekend, according to a statement by the club.
His arrival makes him the club's first signing since gaining promotion to the EPL.
Onyeka arrived in England on Monday and will now undergo a period of quarantine before joining the rest of the squad for training.
Brentford coach, Thomas Frank, says he is looking forward to teaming up with the talented Nigerian midfielder.
"I am looking forward to getting Frank in the building. We think he is a strong addition to the squad, and we are looking forward to working with him. He is a very dynamic player.
"Frank plays as an eight in our system, he is very good at getting from box to box and will be valuable to us when we don't have the ball. He has come from the Danish league and was one of the best midfield players in that league, we think he has the potential to develop further. All the coaches here are looking forward to working with Frank and pushing him to a higher level."
Onyeka was part of the FC Midtjylland side that won the Superliga in 2017/18, playing 15 games. He helped them win the title again in 2019/20 and the Danish Cup in 2019. He played in the UEFA Champions League and UEFA Europa League for Midtjylland, and leaves Denmark having made 123 appearances with 17 goals.
At international level, Onyeka received his first Nigeria call-up last year. He was selected for friendly matches last October and made his international debut against Algeria, his only appearance till date.
Akpabio @ 61: Bamidele Prays For More  Fruitful Years 
The Leader of the Senate, Senator Michael Opeyemi Bamidele has felicitated with President of the Senate, Senator Godswill Akpabio as he marks 61st birthday on Saturday.
In a statement by his Directorate of Media and Public Affairs on Friday, Bamidele wished the senate president more fruitful, prosperous and rewarding years on the land of the living.
Specifically, the senate leader commended Akpabio's commitment to promoting the cause of the masses and pro-people legislations evident in the way he had used the gavel with cautious optimism.
He observed that since his emergence as the president of the upper chamber on June 13, Akpabio had been providing strategic leadership that prioritised consensus building in the interest of peace, progress and development.
Even amid scathing public criticism, Bamidele noted that Akpabio "has always been calm, peaceful and unruffled, always according utmost respect to all legislators regardless of their political leanings.
"Akpabio is passionate about cultivating strategic partnership with all national institutions With a view to building a Nation that works for all and developing an economy that flourishes.
"He is a political leader dedicated to the empowerment of the downtrodden in society. He has also contributed to the development of this nation with his uncommon achievements as the Governor of Akwa Ibom (2007 – 2015) State and as a Minister of Niger Delta (2019 – 2022).
"A day like this truly calls for not only cheerful celebration of what God has made of him, but also candid reflection of God's goodness and grace, His favour and kindness as well as of His love and mercy towards him and his family in the last 61 years.
"Just as I rejoice with him on this historic occasion, I pray God keeps him in an excellent frame of mind; guides every step he takes in service to our Fatherland; satisfies him with health that never fails, memory that never fades and mind that ever discerns glorious path to national recovery."
SANWO-OLU CONGRATULATES HIS DEPUTY, OBAFEMI HAMZAT AT 59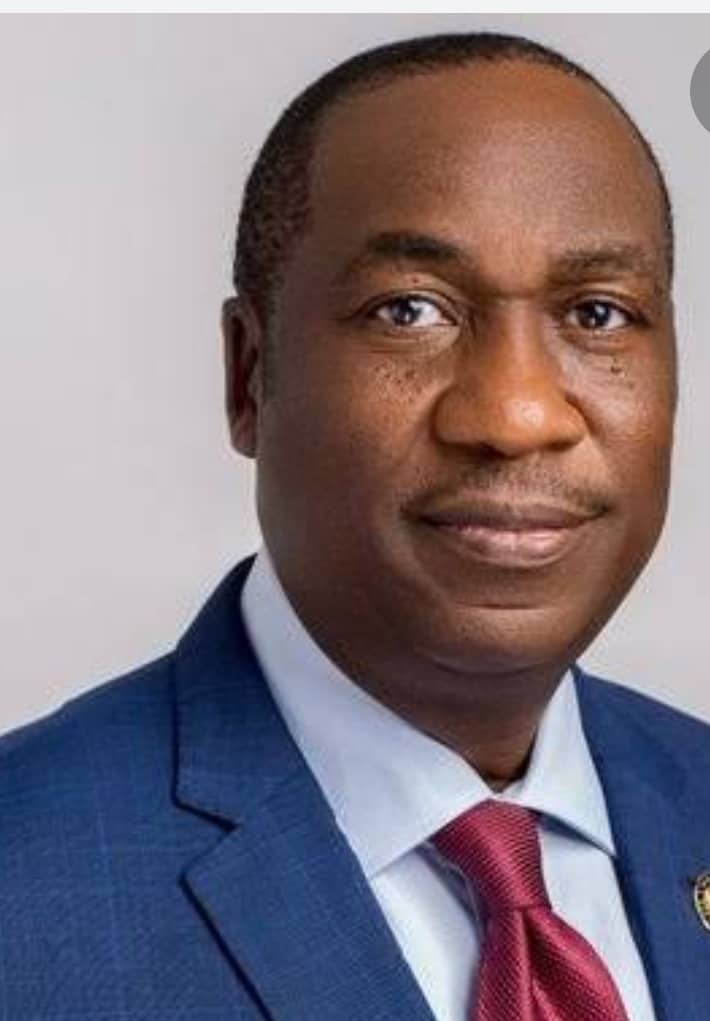 Lagos State Governor, Mr. Babajide Sanwo-Olu, has congratulated his deputy, Dr. Obafemi Hamzat, who clocked the age of 59 years today.
Governor Sanwo-Olu in a congratulatory message issued by his Chief Press Secretary, Mr. Gboyega Akosile, on Tuesday, praised Dr. Hamzat for being a trustworthy partner in the Greater Lagos agenda of the incumbent administration.
The Governor said his deputy has been very supportive of the administration's delivery of good governance and dividends of democracy to Lagos residents.
He also commended Dr. Hamzat's contribution to the growth and development of Lagos State in the last 18 years in different capacities before being sworn in as deputy governor on May 29, 2019.
Sanwo-Olu said Dr. Hamzat has used his position as commissioner in different ministries and now the number two citizen of the Centre of Excellence, to bring about positive change to Lagos State and Nigeria at large.
The Governor said the emergence of Dr. Hamzat as a two-term elected deputy governor and the longest-serving deputy governor in the political history of Lagos State, is a testament that he is a seasoned technocrat, administrator, politician and committed democrat.
He said: "Happy 59tth birthday to my reliable, hardworking, dependable, supportive, trustworthy and committed brother, friend and partner in the Greater Lagos agenda of our administration.
"On behalf of my wife, Ibijoke, the people and government of Lagos State, leaders and members of our party, the ruling All Progressives Congress (APC), I wish Dr. Obafemi Hamzat many happy returns of today.
"As you celebrate your 59th birthday today, I pray that God will increase you in good health to enable you to render more service to humanity, Lagos State and Nigeria."
Senate President hails President Buhari @80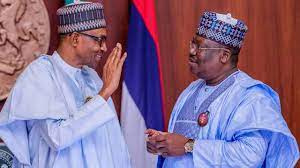 The President of the Senate, Ahmad Lawan has sent his felicitations to President Muhammadu Buhari on the occasion of his 80th birthday.
Lawan joined the generality of Nigerians and Buhari's admirers across the world in rejoicing with his family over his reaching this milestone in good health.
The Senate President, in a statement which he personally signed, extolled the leadership virtues of President Buhari.
"Your Excellency, millions of Nigerians are inspired by your life story and legacy of service to our dear and great country.
"As a soldier, military Head of State and democratically elected President, you consistently fought for the unity, development and progress of Nigeria.
"As we approach the end of your tenure on 29th May, 2023, you can rest assured that millions of Nigerians across our vast country genuinely appreciate your achievements in nation-building and in strengthening the guardrails of democracy in Nigeria.
"The record of your administration in infrastructural development across the nation is unrivaled and will continue to speak for your stewardship long after your retirement.
"Your Excellency, once again, I wish you happy birthday celebration and many more years in good health and happiness," Lawan said.