Ochacho's Midas touch  As Otukpo wears New Look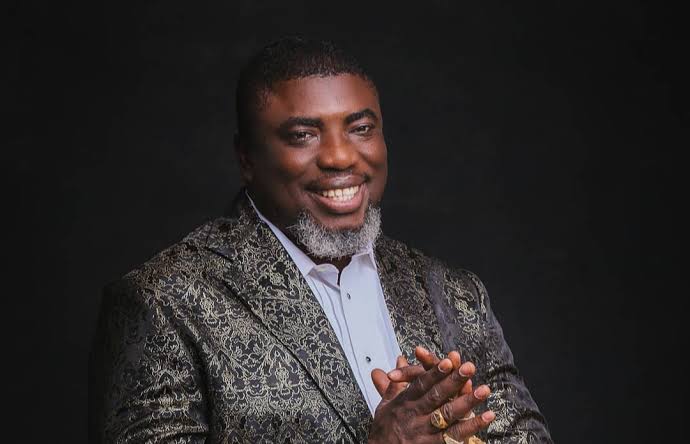 King Mohammed Ada Ode, popularly known as Ochacho is a household name in the dusty town of Otukpo Local Government Area  in Benue state. In the last decades little was known of this philanthropist billionaire and real estate mogul.
But like a shining star Ochacha sets out to redefine and give meaning in transforming the developmental landscape of Otukpo town with his midas touch.
Like a lone ranger on a rescue  mission, the amiable business man said to be in his 40's has shocked many especially in  Benue South as he continue to put smiles and  uplift the living standard of the weak,  poor and vulnerable in the society with his developmental projects where many has failed.
Little wonder, his resident has became a mecca of a sort whenever he visits Otukpo his home town.
Anywhere his steps he leave a long lasting impact with his giant strides. Ochacho's  determination in changing the narratives,  creating an opportunity  and future for the down trodden in Idoma land is legendary.
Otukpo town and other many  communities  have continue to feel his selfless physical transformation as major streets are now adorned with streets lights, broken and dilapidated federal roads are being rehabilitated at his personal expenses.
A recent  visit to Otukpo indicated the visible presence of heavy duty trucks and construction machines can be seen 'breaking dancing'  fixing the major federal road that links the Benue state to the Eastern part of the nation.
Beside, the young billionaire's  passion in adding value to the asthethic beauty of the town and creating jobs for thousands of jobless youths Ochacho as he is fondly called by his admirer has embarked on the construction of a multi-million naira 5 star hotel that when completed would open up the town to visitors and tourists thereby fast tracking the economic development of Otukpo and by extension Benue state.
Beside, his humanitarian effort, the entrepreneur is one of Nigeria biggest promoters of entertainment in Country.
Last year, the billionaire business icon shook the foundation of Otukpo town when he  organized what many today described as the mother of all musical carnival.
The carnival was organized to celebrate the 2020 yuletide season with top notch artists such as Davido, Zlatan , Chris Abutu, Sheyi Law, Teni and a host of others ace artists in a musical extravaganza for residents of the town.
And this year would not be an exception as Ochacho has perfected plans with abuja frontline show promoter, Malam Yankee to organize OCHACHO GOSPEL CARNIVAL OTUKPO 2021 where top notch gospel artistes like Chris Morgan, Solomon Lange, Moses Bliss, Steve Crown and host of others to perform at 7 Ochacho Avenue, otukpo on 24th December and on carnival with Award winning Hip hop artistes like Tuface idibia, Dbanj  and others. King Moh Adah odey is definitely lighting up Benue as hub of entertainment this December.
Update: 2024 Appropriation Bill Passes Second Reading At House Of Reps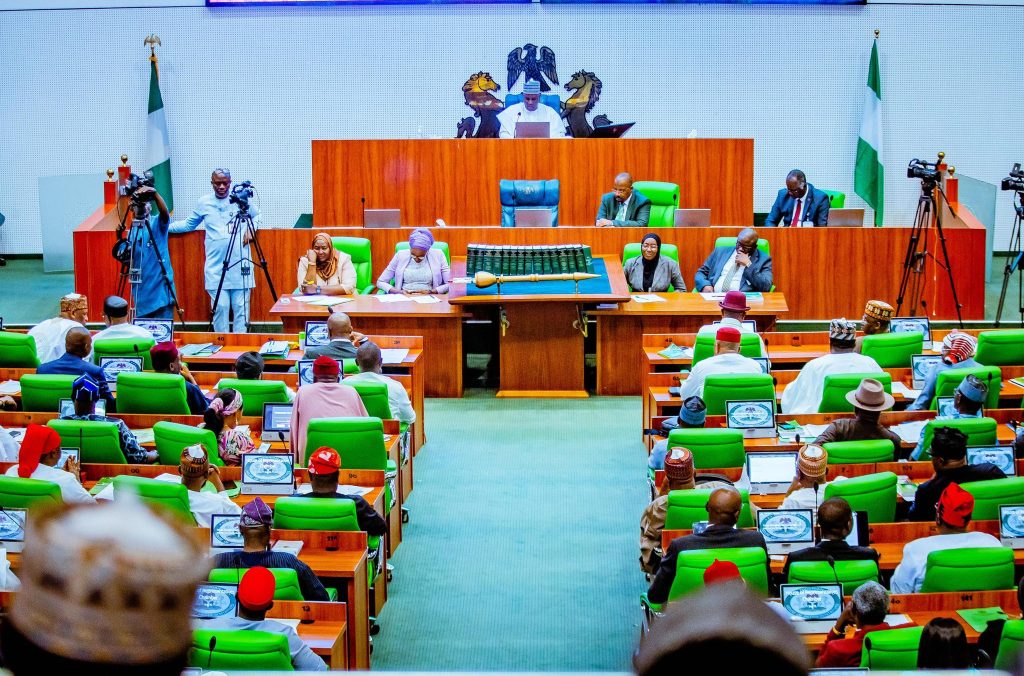 The House of Representatives has passed the N27.5 trillion 2024 budget for a second reading.
The House leader, Julius Ihonvbere, on Thursday, November 30, while leading the debate on the general principles of the budget, commended President Bola Tinubu.
Ihonvbere noted that national security and education which got significant allocations will be enhanced if implemented.
He said, "Nigeria will be more secure with the allocation to defence and security. As a teacher, I am impressed by the emphasis on basic education. I am sure that education will be better off this time."
Tinubu Presents His First Budget As President On Wednesday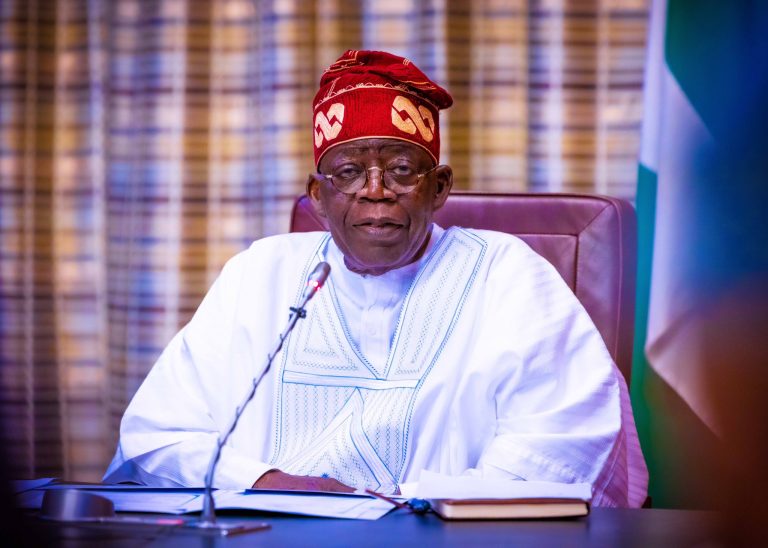 President Bola Tinubu will present the 2024 budget to the National Assembly on Wednesday.
This is according to a memo dated November 27, 2023, signed by the federal legislature's Secretary of Human Resources and Staff Development, Shuaibu Maina Birma, on behalf of the Clerk to the National Assembly.
"I am directed to inform you that the 2024 Budget would be presented by the President of the Federal Republic of Nigeria at the Joint Session of the Senate and the House of Representatives on Wednesday, 29th November, 2023," it read.
Meanwhile, the Federal Executive Council has approved a 2024 budget of N27.5 trillion.
This followed the review of the Medium-Term Expenditure Framework earlier passed by the National Assembly which benchmarked the exchange rate at N700 to $1 and crude oil price at $73.96 cent per barrel.
Briefing State House Correspondents shortly after the Federal Executive Council meeting at the Presidential Villa, the Minister of Budget and Economic Planning, Abubakar Bagudu, said it revised the MTEF and the Fiscal Policy to use an exchange rate of N750 to $1 and also a benchmark crude oil reference price of $77.96 per barrel.
According to Bagudu, the FEC also approved an Appropriation Bill for 2024 with an aggregate expenditure of N27.5 trillion, an increase of over N1.5 trillion from the previously estimated.
He also noted that using the old reference prices, the forecast revenue is now N18.2 trillion which is higher than the 2023 revenue, including that provided in the two supplementary budgets, in which the deficit is lower than that of 2023.
Senate Seeks Nigeria's Inclusion In $147billion Global Bitumen Market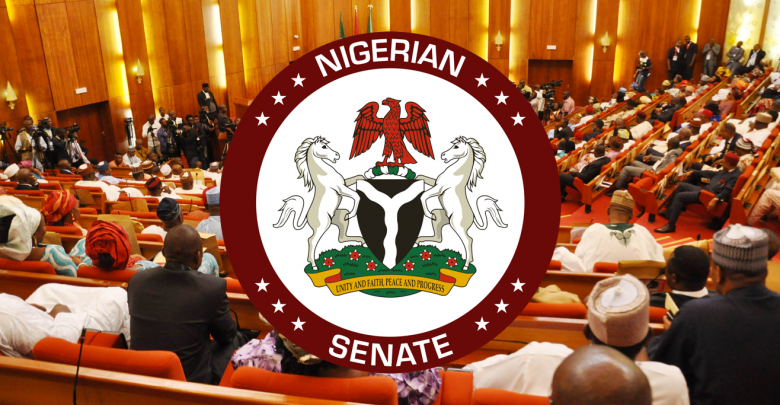 …passes Bitmen Development Commission Bill  for second reading 
The Senate Thursday made legislative move of including Nigeria in the $147billion global bitumen market with passage for second reading , a bill seeking for establishment of Bitumen Development Commission  .
Nigeria as stated in the bill sponsored by Senator Jimoh Ibrahim ( APC  Ondo South) , has quantum of 5.9trillion barrels ( 938billion m³) of global in – place Bitumen and heavy oil resources , second to Venezuela .
He specifically informed the Senate that more than 80% of the resources are found in Canada , United States of America , Venezuela and Nigeria .
But lamented that while other countries blessed with the Natural resources are exploiting it through required legislations or legal frameworks , Nigeria' has no legal framework for such exploration with attendant untapped opportunities and huge market loss .
Therefore according to him, " the  objectives of the Bill includes: the need to develop a legal framework for the regulation of the Bitumen development in Nigeria;  to prevent unconventional sources from taking advantage of research-enhanced applications over other competitors; and to lead innovation and resource-based strategy in the development of bitumen in Nigeria.
"The Bill will also ensure effective utilisation of over 38 billion reserve of bitumen in Nigeria; and to promote economic diversification policy of the Federal Government".
He added that the Bill among other reasons, seeks to  restrict the activities of the commission to its regulatory and cordinating functioons , specifically  as it relates to the Develooment of Bitumen in Nigeria .
Ondo State alone according to him , has the highest deposit in Africa with an estimated value of $42billion which are aside from depisits in Ogun State , Edo , Lagos  and Akwa- Ibom States .
" The proposed Bitumen Development Commission when established , would fastrack the development of Bitumen in Nigeria , make her a key player in the $147billion global market and  create instant 12, 000 jobs for Nigerians .
" It would also help Government at various levels to put in place asphalted roads in various communities .
" Out of the 200, 000 kilometres of roads in  Nigeria , only 20, 000 are asphalted even with imported Bitumen which is not good and being addressed with the  proposed commission" he said .
Many of the Senators who contributed to debate on the bill , concurred with Jimoh Ibrahim's submissions , making the Senate as put to voice votes by its President , Godswill Akpabio , passed it for second reading .
Akpabio who commended Senator Jimoh Ibrahim for sponsorship of the development – driven bill, mandated the Senate Committee on Solid Minerals to make further legislative inputs on it and report back in a month's time .