Insecurity: Experts call for community policing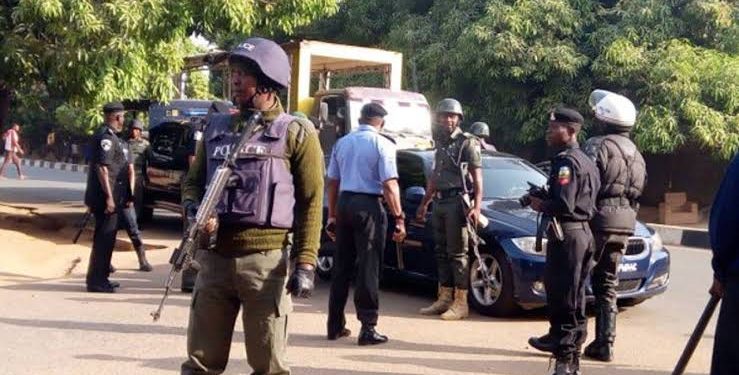 Security experts at a virtual meeting organised by the Nigeria Diaspora Network (NDN), United Kingdom (UK) chapter, have said that a well coordinated community policing system would address the present security challenge in Nigeria.
Some of the participants, who spoke at the meeting monitored by the News Agency of Nigeria (NAN) in Abuja, stressed that all hands must be on deck to check security problems.
The title of the meeting was: "Security Challenges and Community Policing."
A security expert in Global Community Policing, Dr Aminu Audu, was optimistic that if adopted in line with international best practice, community policing would work in the country.
Audu, who authored a publication titled: "Police Corruption and Community Policing in Nigeria: A Sociological Case Study," said  the issue of insecurity was not a new thing in the country.
"What we are seeing today is a product of series of activities that have transpired in the past. So it is a build up," he said.
He said though there is insecurity in Nigeria, the way forward is community policing.
"According to Freeman in 1992, community policing is about policy and strategy to achieve more effective crime control, reduce fear of crime, improve quality of life, improve police services and police legitimacy through proactive reliance on community resources that seeks to change crime causing conditions," he said.
He stated further that community policing would ensure the need for greater accountability of police, greater public share in decision making and greater concern for civil rights and liberty.
Audu said it was disheartening that when talking about community policing, "what comes to our minds is about forming vigilante group and arming them with weapons for them to begin to delve into prejudicial killings and manhandling of crime suspects.
"No, that is not the way. Community policing is about the police, the community coming together to address issues, most especially crime causing conditions.
"Now we are talking about insecurity, what happens
to poverty? How has poverty being addressed?
"Who are the people sponsoring those who carry guns?
"For example, I read sometimes ago that about 400 people have been arrested on allegation that they are sponsoring Boko Haram, I don't know what has happened to them?"
The expert, who acknowledged the influence of foreign factor in the security challenge, said community policing would not be a success if the problem of poverty and other factors were not addressed.
He also said over the years, community policing had not worked effectively in the country because there has been a wide communication gap between the community and the security providers.
He urged people to desist from politicising the initiative.
"Do we really practice community policing accurately? So the problem is that it has been a guess work affairs," he said.
Audu, however, commended President Muhammadu Buhari for his support for community policing.
"I really commend President Buhari for taking the step to implement community policing with a funding investment to the tune of about 26 million pounce.
"But how many governors or local government chairmen have taken it upon themselves to implement these policies according to specification?" he asked.
The National Economic Council (NEC) in a virtual meeting chaired by Vice-President Yemi Osinbajo had, on Aug. 20, 2020, approved the sum of N13.3 billion for the take-off of community policing initiative across the country.
"I am happy that the Federal Government is implementing based on empirical research. Now at the moment, they are undergoing process," Audu said.
A Preventive Terrorism Consultant, Mr Temitope Olodo, said all the stakeholders should be ready to take it seriously if community policing would
work.
He said the system was the easiest way of policing but corruption had been the bane.
He said people had to own community policing to work.
"Community policing is all about people telling the authority what the security needs are and channelling the effort and resources to those areas to tackle them," he added.
He also said to solve the problem, the country needed to look at the past and how we got to this present position.
According to Olodo, in Nigeria, we are not policing by consent, we are policing by force.
"If we police by consent, a lot of things that are happening in Nigeria will not be happening. I think that is where we have got it wrong," he said.
Olodo, who is the president, African Security Forum and a retired Metropolitan police officer in the UK, enjoined the Federal Government to introduce a system of Key Performance Indicator (KPI) to measure the performance of all security officers
in the country.
"We need practical changes that we can turn around and say, this is the change that we want.
"I was a formal civil servant. If you ask me today, I have never seen the job description of IGP (inspector-general of police) and I am not making it personal.
"I don't know what kind of KPI he is being measured against but I can tell you that we know the KPI of commissioner of police for the Metropolitan Police, we know the one for New York, Australia, etc.
"We know how police are being measured.
I was once a constable and I have KPI.
"When I was leaving the Metropolitan Police on secondment, I was measured on KPI.
"They brought out my KPI and that was the basis upon which if I am entitled to other benefits, in terms of my salary going up.
"But I don't know what KPIs are for the Nigerian
police. If there is no KPI, what do you measure them against?" he asked.
Olodo explained that if there is no KPI, security officers' performance indicators would not be proportionate to their work done.
A Cyber Security Professional, Mr Deji Adebayo, who is one of the NDN coordinators in the UK, said the meeting was organise as part of the effort by Nigerians living abroad to see how the security challenge could be solved towards creating a better and secured society for the country.
Other members of the NDN at the meeting include Dr Aminu Ahmadu, a lecturer and academic consultant within the UK universities; Mr Offor Okpanachi, an AML professional, among others.
NDN is an association of Nigerian professionals, who have come together to see how Nigeria can be moved forward.
NAN
Security: Strengthens Fight Against Sea Crimes With 14 Enhancement Boats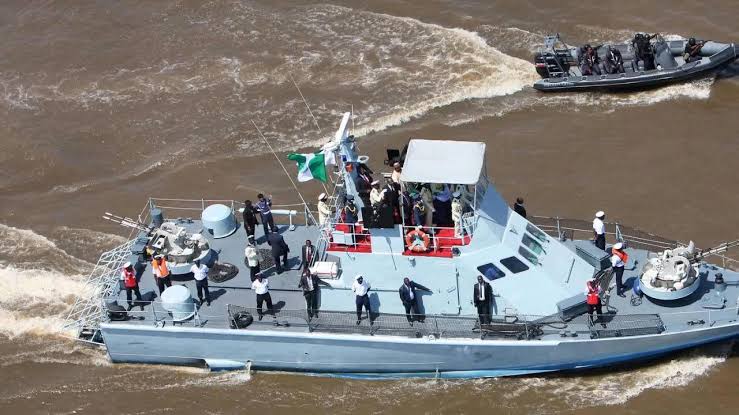 The Federal Government has commissioned enforcement and security facilities for the nation's maritime industry, including five new patrol and security boats.
The Minister of Transportation, Mu'azu Sambo, who commissioned the project in Lagos State on Monday, said the project was part of the government's commitment to good governance and institutionalised policies for improved maritime safety and security.
"The commissioning reaffirms our commitment as the project to be commissioned is directly tied to the mission of NIMASA which is to achieve and sustain safe, secure shipping, cleaner oceans and enhanced maritime capacity in line with best global practices towards Nigeria's economy and development.
"There are five sets of the art enforcement platforms that will ensure strict compliance and adherence that will expand laws governing the operations of the maritime domain.
"These platforms will give NIMASA the much-needed tools required to function as a maritime administration in line with the protocols and conventions of the International Maritime Organization and International Labour Organization to which NIMASA represents Nigeria as its contracting partners," he said.
The Director General of the Nigerian Maritime Administration and Safety Agency (NIMASA), Bashir Jamoh, stated that the expansion of its security access would intensify the internal security under waterways, taking into cognizance the recent cases of oil theft.
"While we have our vision set on achieving something great, we spontaneously took cognizance of the damaging impact of piracy, kidnapping of sea bearers, smuggling, illegal oil bunkering, robbery, sea unregulated and unreported fishing has harped on our maritime sector.
"Beyond the stride and overcoming the maritime crime at the Gulf of Guinea, the management of the maritime administration put more attention on ensuring that we maintain steady and straightforward output in building our infrastructure," he added.
National Defence College alumni association advocates security for nation's forests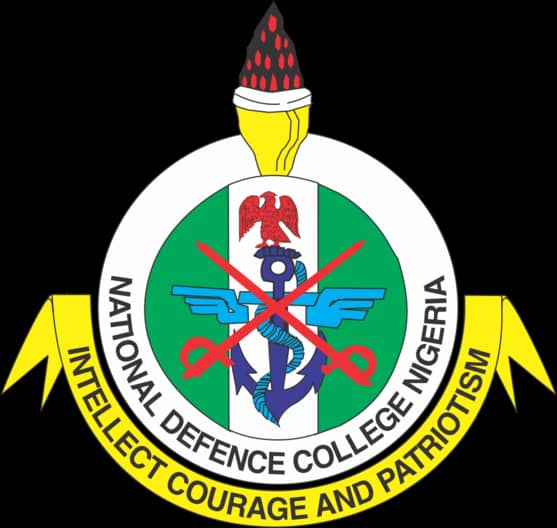 The Alumni Association of the National Defence College (AANDEC) on Monday in Abuja advocated for concerted efforts to secure the nation's forests.
The association also advocated for the deployment of technology by the military and other security agencies in tackling insecurity across the country.
AANDEC made the calls at a news conference addressed by its president, retired Air Commodore Darlington Abdullahi, to herald its 12th national security seminar.
The seminar, with the theme: "Application of Technology as Force Multiplier in Enhancing Peace and Security in Nigeria'' holds in Abuja on Tuesday and Wednesday.
AANDEC organises the seminar annually in collaboration with the Office of the National Security Adviser and the National Defence College, to address, contemporary national security issues.
Abdullahi said the call for adoption of technology in fighting insecurity became necessary owing to the issue of uncovered spaces and number of forests being used by criminals as hideouts.
He said that AANDEC believed that it was time to consolidate on the successes already achieved by applying some force multipliers, considering the spread of criminal activities.
He added that there was the need to leverage on technology to adequately enhance security operations and put an end to terminologies such as "ungoverned spaces'' and "unknown gunmen''.
According to him, there is a limit to which the military can continually increase the physical strength of the security services.
Abdullahi noted that the association's suggestions would, however, not replace good governance as a means of ensuring that Nigerians are adequately catered for and given a sense of belonging.
He commended the research and development efforts of the armed forces of Nigeria and those of other security agencies.
He suggested that the efforts could be increased through the consideration of private sector participation in the funding and management of the Nigeria Defence Industrial Complex.
He added that the efforts must be developed with a business model supported by state protection and aggressive regional marketing focused on local resources such as in technical education.
"The need to develop or review a Military Technology Development Strategy for the nation, especially the defence industrial base, deserves more attention now to aid self-sufficiency in defence equipment production.
"This can be achieved by developing clusters of interrelated value chains within category-based technological specificities such as the production of Unmanned Aerial Vehicles,'' he said.
He noted that Brazil adopted the approach to prevent proliferation of research institutes.
He said also that AANDEC chose theme of the seminar to aid the development of a robust national defence industry, it's funding and administration.
"This is considering all we have gone through in trying to manage or resolve conflicts and dealing with terrorists, insurgents, and cyber criminals, bandits and unknown gunmen,'' Abdullahi explained.
(NAN)
Nigeria Is Not Under Any Threat – Defence HQ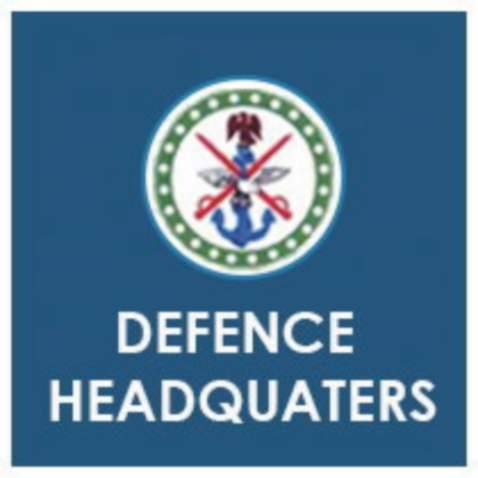 The Nigerian Defence Headquarters has said there is no cause for alarm with the presence of some United Nations Peacekeeping Fighting vehicles and equipment recently sighted in Benin, Edo State.
In a statement issued by Acting Director Defence Information, Brigadier General, Tukur Gusau, in Abuja, explained that Nigeria is contributing troops to various United Nations operations, the most recent is United Nations Interim Security Force for Abyei (UNISFA), Southern Sudan.  The Mission is commanded by a Nigerian, Major General Benjamin Olufemi Sawyerr.
General Gusau said It should be noted that the UN doesn't have its own troops, rather it enters into agreement with troops contributing countries to provide their personnel and equipment for operations in its various missions.
'Therefore, it is imperative to state emphatically that the military fighting vehicles and equipment painted in UN colour as sighted are being moved through the Warri port for movement to the mission area in Southern Sudan to marry up with our troops who were inducted into UNISFA mission last month.'
'The Defence Headquarters wishes to react to some social media video clips been circulated arising from the presence of some United Nations Peacekeeping fighting vehicles and equipment sighted recently in Benin, Edo state. This has resulted to insinuations which are inimical to public peace and may even cause panic.'
The Director declared that the Defence Headquarters under the leadership of General Lucky Irabor CFR wish to assure Nigerians that our nation is not under any threat that will warrant the deployment of United Nations troops in our soil.