God has annoited me to turn around Ekiti – Senator Bamidele
A leading Governorship aspirant of All Progressive Congress (APC) in Ekiti state, Senator Michael Opeyemi Bamidele has disclosed that God has anointed him to bring turn around developmental programmes and policies to Ekiti State.
Bamidele made this known during  the continuation of his campaign tour of local governments in Ekiti state on Monday, 27th December, 2021.
While addressing the Party faithfuls in Moba, Ilejemeje, Oye and Ikole local governments, Sen. Bamidele explained that  he understands the feelings of the common man on the streets of Ekiti State.
He said that if the party fails to get it well in January 22 party's primary, there is no way the party will win governorship election in June 18, 2022.
According to him, I am here to appeal for your votes, am telling you that the anointing of God is upon me that will turn the state around in which elders, men, women, youths and children will experience dividends of democracy.
" I have seen a lot in life , I understand what the common man feels on the streets because I have been in that condition before."
He insisted that Governor Kayode Fayemi has not endorsed anybody because he will not do anything that will pull down the party in Ekiti state.
Bamidele said, " if they are deceiving you, don't deceive yourself . Governor Kayode Fayemi has not endorsed anybody , I have right to drop Governor Fayemi's name because I have been his friend for 40 years, but  I don't want to tarnish his good name because it will look as if he wants to impose on the people of Ekiti state,  I am here to appeal for your votes during the party's primary in January."
Speaking about his empowerment programme in the state, "I have been buying cars for people since 2001, there is no local government in Ekiti state that I have not bought car for anybody, with what I have achieved in life , God has done well for me  the only thing I am pursuing in life is the kingdom of God. Because of my experience in life, I have touched many lives in Ekiti land and I promise to do more when i become the Governor of the State in 2022."
Shettima Appoints Hakeem, Elder Brother of LP Vice Presidential Candidate, Datti Baba-Ahmed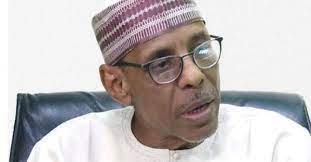 Hakeem Baba-Ahmed has been appointed to serve as the special adviser on political matters to Vice-President Kashim Shettima.
Baba-Ahmed is an elder brother of Datti Baba-Ahmed, vice-presidential candidate of the Labour Party (LP) in the February 25 election.
Baba-Ahmed's appointment was made known on Monday, September 17, via a social media post on X, formerly Twitter.
NNPP Crisis: Court Sets Aside Kwankwaso's Suspension From The Party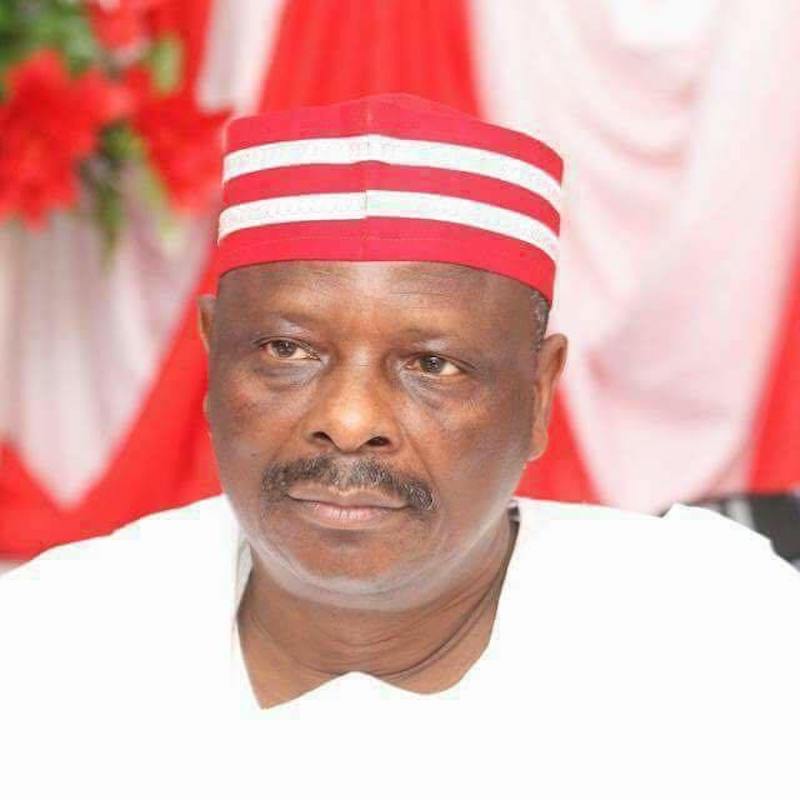 A Kano State High Court has set aside the suspension of the 2023 presidential candidate of the New Nigeria People's Party (NNPP) from the party.
Justice Usman Na'aana on Tuesday granted an interim injunction restraining Boniface Aniebonam, Agbo Major, and 16 other respondents from parading themselves as national officers or leaders of the party pending the hearing and determination of the motion of notice.
The judge also set aside "the purported suspension of Sen. Rabiu Musa Kwankwaso as member of the applicant (NNPP)".
On August 29, 2023, the group led by NNPP chieftains — Aniebonam and Major — within the party suspended Kwankwaso for six months for hobnobbing with politicians outside the NNPP.
Kwankwaso, a former Kano State governor, who came fourth in this year's presidential election.
The Aniebonam and Major group, which controls NNPP Board of Trustees said "material evidence" in public affirmed that Kwankwaso was involved in "anti-party activities in various meetings" and political discussions with President Bola Tinubu, then candidate of the All Progressives Congress (APC); his Peoples Democratic Party (PDP) counterpart, Atiku Abubakar; and Labour Party (LP)'s Peter Obi.
The group would subsequently expel Kwankwaso over "failure to appear before the Disciplinary Committee".
The Aniebonam and Major group also accused Kwankwaso of "financial impropriety relating to the mismanagement of public funds".
However, the Kano court stopped Aniebonam, Major and 16 other respondents from parading themselves as party officials and fixed October 5, 2023 for the case.
Guber Poll: I'll Hit The Ground Running As APC Chairman – Ganduje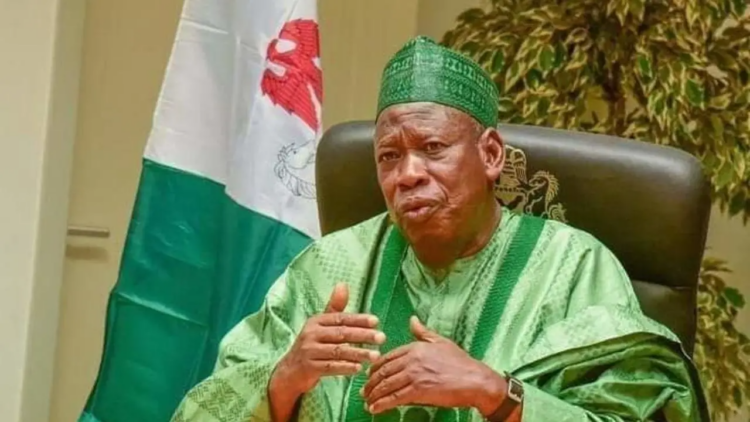 The new National Chairman of the All Progressives Congress (APC), Abdullahi Ganduje, says he will hit the ground running to ensure the victory of the ruling party in the November 11, 2023 governorship polls in Imo, Kogi and Bayelsa.
Ganduje spoke on Thursday during his acceptance speech as the party's chair after his emergence at the 12th APC National Executive Committee (NEC) meeting held at the Congress Hall of Transcorp Hilton in Abuja.
The party's NEC also elected former Senate spokesman, Ajibola Basiru, from Osun State as its National Secretary.
Addressing party leaders after his emergence, Ganduje thanked President Bola Tinubu and promised that internal democracy would prevail in the party during his tenure.
The ex-governor of Kano State pledged to ensure a scientific register of party members and pay utmost attention to election management and conflict resolution.
According to him, there would be level playing field for all party members during party primaries.
Ganduje promised to hit the ground running to ensure victory for the party in the three forthcoming off-season governorship elections in Kogi, Imo and Bayelsa.
Bayelsa, Imo and Kogi are three of the eight states with off-season governorship elections due to past litigations and court judgements. Others are Anambra, Edo, Ekiti, Osun and Ondo.
In the general elections earlier this year, the APC won the presidential poll and 16 state governorship polls leaving the Peoples Democratic Party (PDP) with 10, the Labour Party (LP) with one state and the New Nigeria Peoples Party (NNPP) also with a state.
For the November 11, 2023 governorship poll in Kogi, the APC is fielding a former Auditor General of Local Government in the state, Usman Ododo.
In Bayelsa, the party is fielding the immediate past Minister of State for Petroleum Resources, Timipre Sylva, while incumbent Governor of Imo State, Hope Uzodimma, is throwing his hat into the ring for a second term in office.
Interestingly, the new APC chairman was unable to secure a win for his party in the March 18, 2023 governorship election as NNPP's Yusuf Kabir and ally of NNPP presidential candidate, Rabiu Kwankwaso, trounced Ganduje's man, Nasir Gawuna.
Kabir scored 1,019,602 votes to defeat his closest contender, Gawuna, of the APC who polled 890,705 votes. In the February 25 poll, the APC also lost to the NNPP.