CHOLERA: FCT Water Board Assures Residents of Safe Portable Water,   free of impurities. 
With the recent cholera outbreak in the Nigeria Federal Capital Territory Abuja which many attributed to contaminated water, The Federal Capital Territory Water Board has assured the residents that its water has never been and will never be contaminated by any sort of impurities.
The Board allays fears of residents regarding leaching of sewal lines into water ways, leading to cholera outbreak.
Speaking to Newsmen in Abuja after the Health and Human Services Secretariat announced cholera outbreak in the federal capital, Acting General Manager, FCT Water Board, Dame Dr. Joy Okoro assured residents of their safety
Further dismissing as 'fallacy' media reports alleging contamination of water at the Lower Usuma Dam, the GM explained: "Our water is very very safe. All the newspaper publications about unsafe water in the FCT that came out about two weeks ago, I think it's a fallacy. We have the best treatment plant in Nigeria and it takes care of treating the water before we supply for consumption the global best practices.
"The treatment we put in takes care of everything. That is the essence of water treatment -to take care of any possible impurity and make the resource safe for consumption. That is what the Board has been doing and it will continue to do it because the FCTA attaches so much value to lives of Nigerians and all residents.
"So we are assuring all of them that our water is very pure, very good for drinking and very potable. And it is not just one but four treatment plants, at the Lower Usuma Dam, and the FCT Administration, through the Hon. Minister, Malam Muhammad Musa Bello, continues to give us enabling environment.
"We have all the chemicals for water treatment and we do carry out water treatment judiciously, so as to serve our customers best quality water. Our staff work 24/7, especially those in the production area to make sure that all the residents are well served potable Water."
She also allayed fears of residents of possible leaching from sewal lines into water bodies, resulting into the recently reported cholera outbreak in the nation's capital.
"There is no cause for alarm. And I wish to make it abundantly clear and assure residents that the outbreak of cholera has nothing to do with FCT Water Board. We have world class quality control systems that ensure top water quality from the point of production to the point of delivery to final consumers.
"The water bodies our Health Secretariat referred to have to do with streams, shalow wells and others water bodies, but certainly not our Board's water which is scientifically treated and controlled in line with global best practices. Our water is perfect and clean, anywhere. This has been verified by global organizations and give a very clean bill of health. We have our standard laboratories manned by scientists who work 24/7 to ensure residents get the best. We are sure of what goes into water purification."
Okoro also revealed that since assumption as Acting General Manager, the Board has upped its revenue generation by fifty percent, adding that from less than N200 million, the Board has doubled its generation, which has been made possible due to priority the FCT Minister, Muhammad Musa Bello has placed on water resource.
"We have greatly improved the Internally Generated Revenue, of the Board, by putting in certain things in place. Though we have challenges too, and funds is part of it. But the Minister makes water provision a priority so has always given us the enabling encironment which is why we have been able to increase our revenue generation.
"And we are getting there, because we have been tasked to generate revenue based on the fact that some much is been put into water supply in the FCT. So our IGR has increased and it is increasing day by day."
Responding to a question on why there were so many complaints about dysfunctional meters, Okoro said: "Like we have told our customers, once they observe that their meters are faulty or not working, let them inform us, because these things are mechanical and could possibly trip off anything, so they should simply call us and we will either fix or change the meters.
"And sadly, we advise our customers to guard their meters very jealously. We have instances where customers just don't care about the meters, they say it's government affairs, it is not. The meters were installed free in the first instance and it is for the customers to own and protect them.
"I had an experience before I came to water Board, where a friend I visited parked her car on the the meter, I had to call her attention to repark the car."
Speaking on online payment, she explained: "We are making serious efforts to make sure online payments as as smooth as possible. That is because government has given us marching orders to lay through remitta, which is very safe and easy.
"The only problem we are having presently is because it's a new thing -we are migrating sometimes customers complain about poor network hindering them from making payments, among others, actually it's affecting our IGR drive too because some customers give up payments after several unsuccessful attempts to pay, we are working with systemspeck to ensure customers find it much easier to make payments.
Court Sacks APC Governorship Candidate In Bayelsa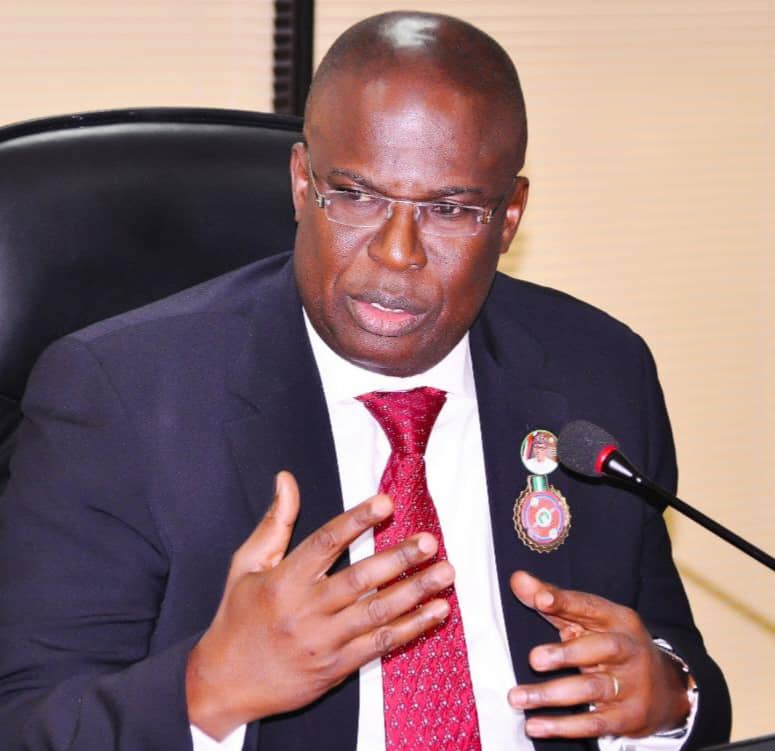 The Federal High Court, Abuja, has disqualified the All Progressives Congress (APC) Governorship candidate, Chief Timipre Sylva, from contesting the November 11 Guber election in Bayelsa state.
The suit number FHC/ABJ/CS/821/2023 was filed on June 13, 2023, by Deme Kolomo, a member of the APC.
Justice Donatus Okorowo ruled that Sylva, having been sworn in twice and ruled for five years as governor of the state, would breach the 1999 constitution as amended if allowed to contest again.
The judge also declared that Sylva was not qualified to run in the November poll because if he wins and is sworn in, he would spend more than eight years in office as governor
Citing the case of Marwa vs Nyako at the Supreme Court, Okorowo noted that the drafters of the country's constitution stated that nobody should be voted for as governor more than two times and that the parties to the suit agreed that Sylva was voted into office two times.
He further stated that the Supreme Court ruled in the case of Marwa vs Nyako that nobody can expand the constitution or its scope, stressing that if Sylva was allowed to contest the next election, a person could compete as many times as he wanted.
Senate stops El-Rufai, 2 Others Confirms Wike, Keyamo, Oyetola, Others As Ministers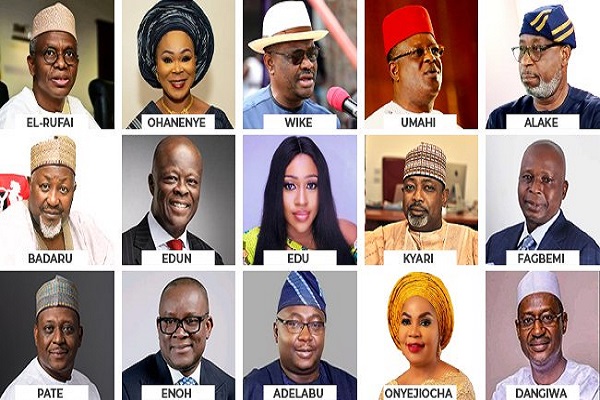 The Senate has put the confirmation of former Governor of Kaduna State, Nasir El-Rufai on hold and confirmed 45 ministerial nominees presented to it for screening and confirmation by President Bola Tinubu.
Two others affected are Stella Okotete (Delta State), and Abubakar Danladi (Taraba State). The Senate said the trio were still undergoing security clearance.
The Senate had spent a week in screening all the ministerial nominees presented to it by the president.
Those confirmed are:
Abubakar Kyari (Borno)
Abubakar Momoh (Edo)
Nyesom Wike – Rivers
Engr Joseph Utserv (Benue)
Senator John Owan Enoh (Cross River)
Hon Bello Mohammad (Sokoto)
Mohammed Badaru Abubakar (Jigawa)
Amb. Yusuf Maitama Tuggar (Bauchi)
Uju Kennedy Ohaneye (Anambra)
Hon. Olubunmi Tunji-Ojo (Ondo)
Nkieruka Onyejeocha (Abia)
Dr Betta Edu (Cross River State)
imaan Sulieman Ibrahim (Nasarawa)
David Umahi (Ebonyi)
Adebayo Olawale Edun (Ogun)
Arch. Ahmed Musa Dangiwa (Katsina)
Chief Uche Geoffrey Nnaji (Enugu)
Mr Dele Alake (Ekiti)
Waheed Adebayo Adelabu (Oyo)
Mohammed Idris (Niger)
Prof Ali Pate (Bauchi)
Dr Doris Anite Uzoka (Imo)
Lateef Fabemi SAN (Kwara)
Rt Hon Ekperikpe Ekpo (Akwa Ibom)
Hannatu Musawa (Katsina)
Ibrahim Geidam (Yobe)
Aliyu Sabi Abdullahi (Niger)
Hieneken Lokpobiri (Bayelsa)
Alkali Ahmed Saidu (Gombe)
Dr Tanko Sununu (Kebbi)
Atiku Bagudu (Kebbi)
Bello Matawalle (Zamfara)
Adegboyega Oyetola (Osun)
Simon Bako Lalong (Plateau)
Abdullahi Tijani Muhammad Gwarzo (Kano)
Bosun Tijani (Ogun)
Dr Mariya Mahmoud Bunkure (Kano)
Dr Iziaq Salako (Ogun)
Dr Tunji Alausa (Lagos)
Lola Ade-John (Lagos)
Prof Tahir Mamman SAN (Adamawa)
Zephaniah Jisalo (FCT)
Uba Maigari Ahmadu (Taraba)
Prince Shuaibu Abubakar Audu (Kogi)
Festus Keyamo SAN (Delta)
INFLATION: Strike Action Imminent in Nigeria Office of ICRC Over Poor Staff Remuneration.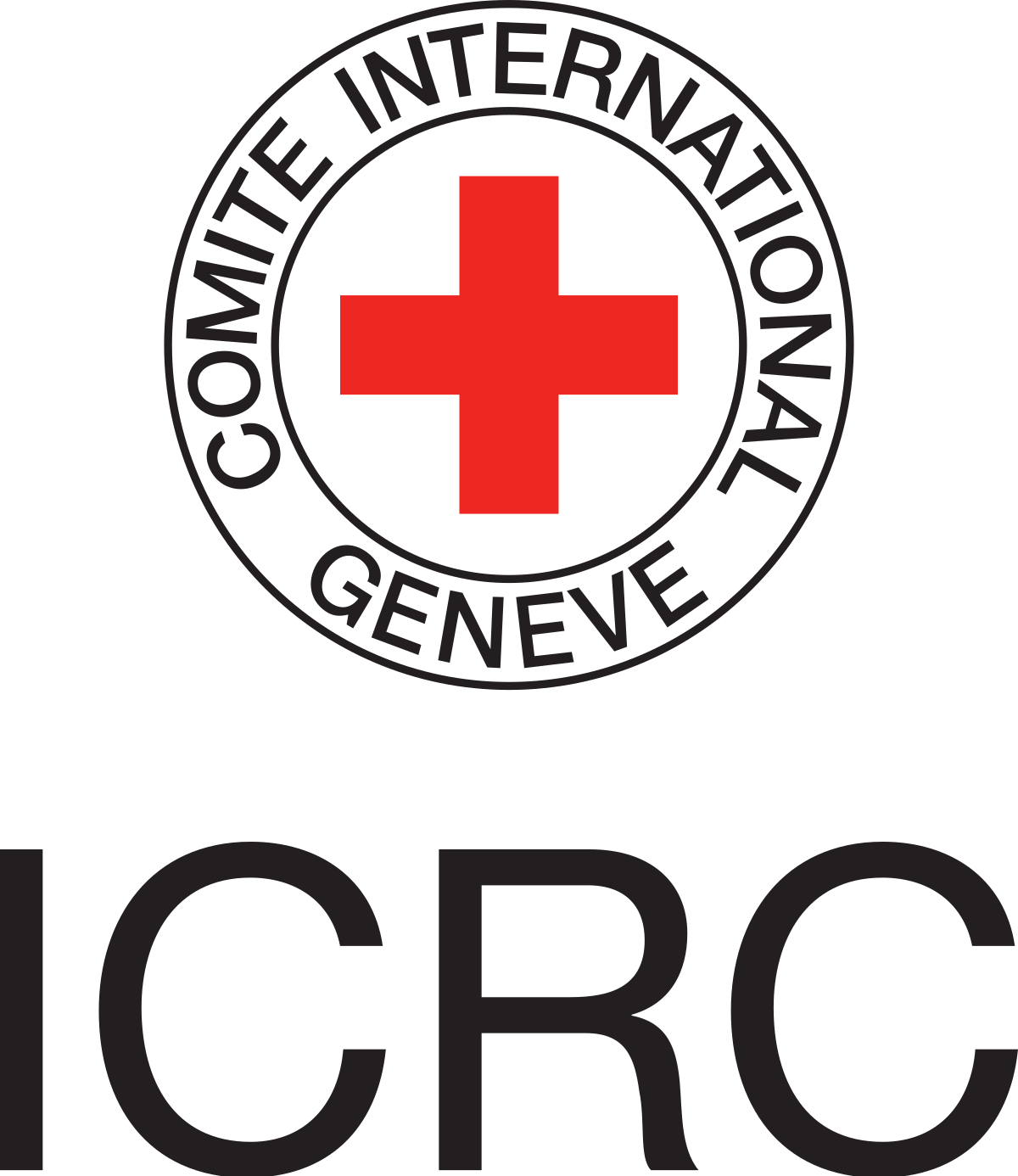 There are indications that workers of International Committee of Red Cross (ICRC) will down tools for the first time since coming to Nigeria over the recent increase in the price of Premium Motor Spirit (PMS) which has brought inflation and economic hardship to medium income earners in Nigeria and neighboring countries. The Authority Newspapers Reports.
This is as Nigeria's current cost of living is on the increase and the failure of the management of ICRC Nigeria to address the situation.
Findings showed that the trouble started earlier this year, when the organization announced a global funding gap that led to the downsizing of its operations.
Investigation revealed that the situation resulted in a significant reduction of staff and the scaling back of ICRC's operations.
In March, the Nigeria management made a controversial decision to suddenly remove the Cost of Living Allowance, intended to help the staff cope with the country's soaring inflation.
"Shockingly, the allowance was canceled for Nigerian staff but was retained for expatriate employees" a source in the intervention agency hinted.
The source who does not want her name mentioned said the situation ignited outraged by the Nigerian staff, which voiced their concerns, eventually leading to the restoration of the allowance. But the divide between expatriate and Nigerian salaries remained a significant point of contention.
According to the source, "Recently, following the unification of the exchange rate and removal of fuel subsidies, Nigerian staff raised a compelling argument. They pointed out that the value of their salaries' had eroded significantly (up to -76%), while expatriate counterparts enjoyed a substantial increase (+76%) when converted to the local currency.
"To break this down further, the ICRC mission in Nigeria receives the funds for its operations in CHF (Swiss Francs). Expat staff in Nigeria are paid in CHF but the Nigerian staff are paid in NGN. CHF used to convert to Naira at 1CHF to 509NGN as of June 1, 2023. As of Tuesday 25 July 2023, 1CHF exchanged for 913NGN.
"What this means for ICRC's expatriate staff in Nigeria who get their salaries in CHF is that the value of their salaries in NGN has almost doubled.
"The value of the salaries of the Nigerian staff has been halved because their salaries are pegged at the numerical value of the NGN, independent of the exchange rate. This also means that as of today, when the salaries for Nigerian staff are converted to Naira, the ICRC is making a significant savings on their salaries.
"How are staff of a global humanitarian organisation expected to selflessly carry out their duties if they can barely pay their bills?"