Britain alone could not have prevented Afghan collapse – Johnson
Prime Minister Boris Johnson has said it is an "illusion" to think Britain alone could have prevented the collapse of Afghanistan .
Prime Minister Boris Johnson has said it is an "illusion" to think Britain alone could have prevented the collapse of Afghanistan after the U.S. withdrew its forces.
As members of parliament returned to Westminster for an emergency sitting, the prime minister denied the government had been unprepared for the Taliban takeover at the weekend.
He told a packed Commons chamber the priority now is to evacuate remaining British nationals and their allies.
The government has faced intense criticism – not least from Tories – following the rapid unravelling at the weekend of the Western-backed government of Afghan President Ashraf Ghani in the face of the Taliban advance.
Johnson said when ministers came to consider Britain's options after the U.S. announced its intention to withdraw, they came up against the "hard reality" that there was no will among allies
to continue without the Americans.
"The West could not continue this U.S.-led mission, a mission conceived and executed in support of America.
"I really think that it is an illusion to believe that there is appetite amongst any of our partners for a continued military presence or for a military solution imposed by NATO in Afghanistan.
"That idea ended with the combat mission in 2014," he said.
"I do not believe that today deploying tens of thousands of British troops to fight the Taliban is an option, no matter how sincerely people may advocate it.
"And I appreciate their sincerity – but I do not believe that that is an option that would commend itself either to the British people or to this House.
"We must deal with the position as it is now, accepting what we have achieved and what we have not achieved," he added. (PA Media-dpa/NAN)
Your Investments Are Safe In Nigeria, Tinubu Assures Saudi Investors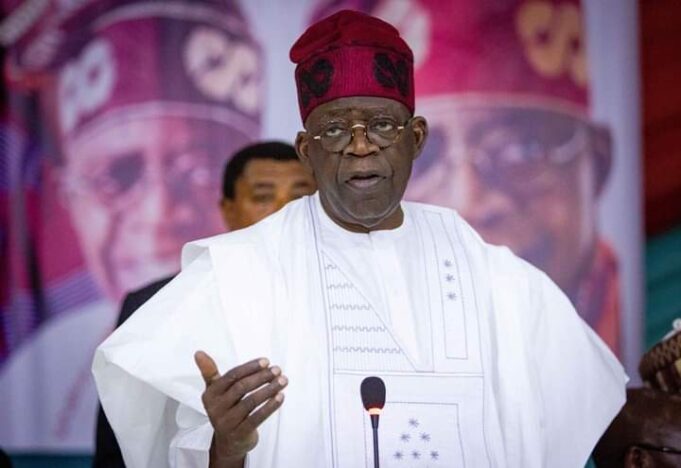 President Bola Tinubu on Friday assured potential investors that their investments are safe in Nigeria.
Speaking at the Saudi-Africa Summit in Riyadh, Saudi Arabia, President Tinubu said Nigeria is ready for business while assuring investors of some of the world's highest returns on investment.
"I also wish to assure all potential Saudi investors of the safety of their investments based on the sanctity of the rule of law and good returns on their investments in the largest economy in Africa," the President was quoted in a statement by his media aide, Ajuri Ngelale.
"In this regard, the benefit attached to the early inauguration of the Nigeria-Saudi Business Council can not be over-emphasized. Nigeria, like the Kingdom, is diversifying its economy away from oil dependence to promote sustainable development.
"My administration has undertaken bold economic reforms by removing wasteful subsidies on petroleum and the merging of our foreign exchange market, among other incentives aimed at improving the ease of doing business in Nigeria."
Tinubu stated that Nigeria is desirous of enhancing collaboration with Saudi Arabia on combating terrorist organisations such as Boko Haram, ISWAP, and other violent extremist groups which have been terrorising the Lake Chad and Sahel regions.
He said, "Nigeria and Saudi Arabia have always enjoyed a special relationship at both the bilateral and multilateral levels. Within the past six decades, our bilateral cooperation, which was initially hajj-centric, has witnessed diversification to cover a number of areas of common interest.
"It is delightful to note the presence in this great Kingdom of a large number of our compatriots and professionals, including highly skilled medical practitioners and professional football players.
"As members of several international organizations including the UN, the Organization of Petroleum Exporting Countries, the International Energy Forum, the G77, the Islamic Development Bank, and the Digital Cooperation Organization among others, our two nations have effectively used these and other platforms to enhance close interaction and coordination."
The President expressed confidence that the countries' joint positive disposition within those platforms would continue to be demonstrated "as we seek to advance our mutual interests".
Further, he thanked the Middle-East nation for the various humanitarian interventions in Nigeria through the King Salman Humanitarian Aid and Relief Centre.
Speaking on climate change and how it affects Africa, President Tinubu said climate change had led to an expedited rate of desertification and incessant flooding in Nigeria and many other countries of Africa.
He commended the efforts of the Kingdom for its various initiatives to fight the effects of climate change, adding that Nigeria is also working on a number of initiatives to fight the effects of climate change and energy poverty.
Niger coup pressures food markets in West Africa – World Bank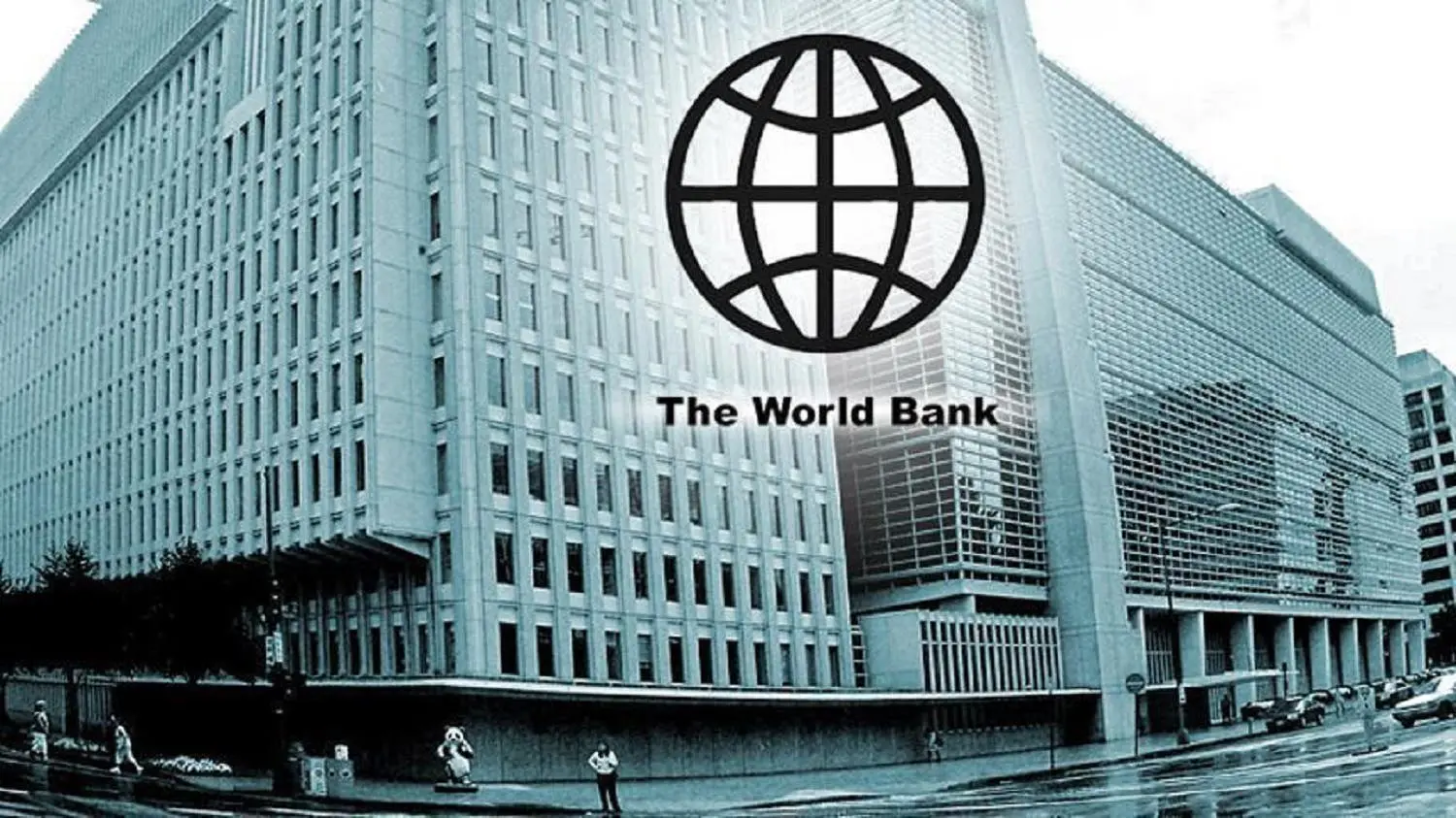 The World Bank says the coup d'état in Niger may put additional pressure on Nigeria and other West African nations' food markets.
According to the global bank, "The Nigerien coup d'état puts an additional seven million people at risk of falling into severe food insecurity in the region against a backdrop of soaring commodity and staple food prices, and severe food insecurity already affecting 3.3 million people during the lean season."
In its September 'Food Security Update', the bank stated that the coup d'état in Niger might put additional pressure on West African food markets.
The Washington-based bank stated that food prices increased by up to 21 per cent in August in Niger owing to the economic and financial sanctions the Economic Community of West African States and the West African Economic and Monetary Union imposed on the country.
It noted that as a result, it limited poor households' access to food and their ability to meet their dietary needs.
It stated that with the government's limited financial capacity to implement its food assistance programme, continued provision of food aid by the World Food Programme remains essential, as access restrictions are hindering delivery of aid.
The report observed that FAO expects that shortages of seeds and feed and high fertilizer costs would affect the next agriculture season, exacerbating food insecurity, which is expected to persist beyond the lean season.
According to the Bank, Western and Central Africa were facing persistent food crises, with the number of people in need of food and nutritional assistance in the region rising from around 10.7 million in 2019, 29 million in 2021, to more than 40 million in 2022 and 2023.
The Bank said that between June and August 2023, 42.5 million people in Nigeria and other West African countries were in a food crisis or worse.
It added that the main factors affecting food security are civil insecurity and conflict, which have led to forced displacement, climatic shocks, political instability, adding that the war in Ukraine have increased the volatility of prices for foodstuffs and other commodities and caused widespread inflation as current food prices remain higher than during the same period last year.
Tinubu Meets With Biden, Others At UNGA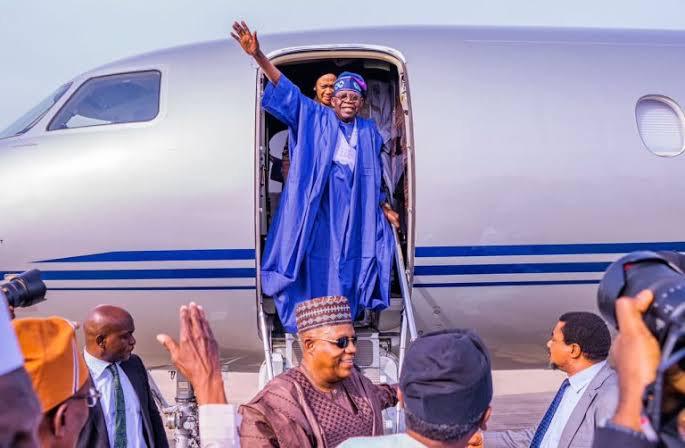 President Bola Tinubu is expected to hold bilateral talks as well as some business meetings with the US President, Joe Biden at the United Nations General Assembly in New York.
The President, who will depart Abuja to attend the UNGA in New Yew on Sunday will also hold talks with his Brazilian counterpart, Lula Silva among other world leaders.
This was disclosed on Friday by the Special Adviser to the President, Ajuri Ngelale, while briefing journalists at the Presidential Villa Abuja ahead of the president's departure to New York.
Ngelale explained that that President Tinubu will meet with major Chief Executives and leaders of multinational firms cutting across multiple sectors of the economy including the President of Microsoft company worldwide, Brad Smith to deepen digital transformation in the country.
President is also expected to meet with the President of Global Affairs for Meta Technologies, Sir Nick Clegg, for a conversation on how to leverage new innovations, such as artificial intelligence and certain other applications to impact the way business is done in Nigeria.
He will meet with the global CEO of General Electric, the global CEO of Exxon Mobil Oil and Gas Company among others.
According to Ngelale, the President will be advancing his economic development diplomatic drive to aggressively attract foreign direct investment into the country.
Speaking further, the Presidential spokesman stated that President Tinubu will be participating in the Africa Global Business Initiative, adding that the President is focusing on attracting foreign direct investment, more jobs and new tax revenues into Nigeria.
He also said the President also wants to ensure that homegrown Nigerian companies have fair and equal access to foreign and international markets.