Anti-graft war must be won against all odds, says Senate President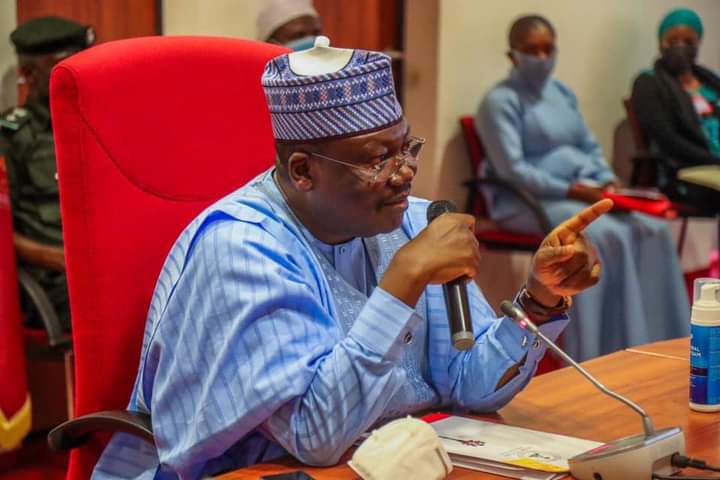 …As Witness Protection bill scales second reading 
 
President of the Senate, Ahmad Lawan, has said that the war against corruption by the President Muhammadu Buhari-led government must be won irrespective of temporary setbacks.
Lawan stated this in his remarks after a bill seeking to establish the Witness Protection and Management Framework scaled second reading during plenary on Tuesday.
According to him, the fight against corruption is one that must be vigorously pursued by government to ensure the eventual elimination of graft, given that same is capable of hindering Nigeria's development.
He added that the Witness Protection bill, if passed and signed into law, would be an incentive that encourages witnesses to testify in corruption cases since their protection is guaranteed under the law.
 
Lawan said, "Distinguished colleagues, almost every administration in this country would work against corruption that has bedeviled the development of this country.
"The witness protection bill that we are debating today is a way forward to encourage witnesses to testify against corruption. And by protecting them properly, that will incentivise such witnesses.
"The war against corruption is a must, and it must be won. It is not about the quantum of funds or resources that we have, but how we are able to put to use even our scarce resources.
"So, this is a very important bill, and I'm sure all of us would lend our support."
Sponsor of the bill for an Act to establish the Witness Protection and Management Framework, Senator Suleiman Abdu Kwari, said the bill was first read on February 23, 2021.
According to the lawmaker, it was also listed among the bills of interest and international significance, contained in the recent Executive Communication from President Muhammadu Buhari, which was read on the floor of the Senate on the 19th of January 2022.
"Empirical evidence show that one of the major causes of the inability to successfully prosecute criminal cases in our courts is the lack of witnesses.
"Many of them face intimidation and threats just as prosecutors most times do not have the funds and management framework to safely bring witnesses to testify in court.
"The passage of this bill into law will fill this gap as well as fulfill some of our Country's international commitments to various conventions and protocols, like the United Nations Convention Against Corruption (UNCAC) amongst others", Senator Kwari said.
He further recalled  that the Witness Protection and Management Bill and Whistle Blower Bill were initially considered as co-joined in a single bill by the 8th National Assembly and passed in 2017.
He added that following a technical stakeholders roundtable comprising of representatives of relevant criminal justice system operators, it was resolved that both bills be unbundled in order to allow Law Enforcement Agencies (LEAS) currently running witness protection programs continue in that wise.
"This necessitates the separation of the two bills and accordingly paves the way for witness protection programmes across the broad spectrum of Law Enforcement Agencies, thereby discouraging duplicity and multiplicity of agencies", he said.
Section 1 of the bill provides for the establishment of a legal and institutional framework to protect witnesses and related persons, with responsibilities for carrying out all administrative duties relating to witnesses and related persons.
The bill under the section ensures that the relevant agency takes responsibility for entering into a witness protection agreement, regulate the procedure while harmonizing existing laws and policies on witness protection and management.
The Bill in Section 2 also specifies offences and laws in which the bill apply, and comprise terrorism, money laundering (prevention and prohibition), economic and financial crimes, corrupt practices and other related offences, drugs and narcotics and their trafficking, trafficking in persons, Criminal and Penal Code offences.
It further provides for customs and excise management, any legislation dealing with proceeds of crimes, confiscation and forfeiture of assets, and to all justice sector institutions and authorities, including the courts, law enforcement as well as security agencies, and other relevant regulatory institutions towards the protection of witnesses in the course of the investigation, detection and prosecution of offences.
Part 2 sets standard for establishing and managing the witness program, while Section 3 mandates all public institutions having responsibility under their laws of investigating and/or prosecuting offences under any law, to establish a witness protection and management program.
The section further provides for rights, duties, privileges and obligations of other bodies such as courts, lawyers, parents/guardian in relation to witness protection and management.
In addition, Part 3 provides for protections such as allowing a witness to establish a new identity or restore a former witness's original identity by an application from a relevant agency made to the Court, for a new entry in the birth, marriage or death registry and issuance of a certificate as the case may be.
Part 4 mandates relevant agencies, to designate a Witness Protection office at each of their branch offices to enable the adoption and management of the Witness Protection Program.
On the other hand, Part 5 of the bill provide for the establishment of a Witness Protection Fund to be managed and controlled by relevant agencies.
According to the bill, such funds include moneys appropriated by the National Assembly for payment into the Protection Fund, which shall amount to at least fifty per cent of the total estimated expenditure of the Protection Fund, moneys approved by the President for Witness Protection Programs, moneys accruing to the Protection Fund from any fund or account established by an Act for the lodgment of proceeds of confiscation and forfeited assets.
Other sources include a percentage of the total amount recovered by the Government as direct result of information provided by a protected person, subventions, grants, aid and donations from Federal or State Government, etc.
Part 6 criminalizes certain acts relating to false or misleading and unlawful disclosures, false representation and unauthorized access to a witness.
Part 7 under Miscellaneous provides for legal proceedings such as 30 days pre-action notice, non-compellability of witness, restriction on execution against property of the relevant agency, indemnity of officers of the relevant agency including powers of the Attorney General of the Federation to make regulations in respect of the bill.
The bill after consideration was referred by the Senate President, Ahmad Lawan, to the Committees on Judiciary, Human Rights and Legal Matters; and Anti-Corruption and Financial Crimes.
The Joint Committee is expected to report back in four weeks.
Meanwhile, a bill seeking to establish the Federal Polytechnic Shagamu also scaled second reading in the Senate.
The bill sponsored by Senator Olalekan Mustapha (Ogun East) was referred by the Senate President after consideration to the Committee on Tertiary Institutions and TETFUND for further inputs.
The Committee was also given four weeks to report back to the chamber in plenary.
Economic: Osinkolu Assures Nigerians Of Better Days Ahead 
A financial expert, Dr Olusegun Osinkolu has appealed to Nigerians to exercise patients with the economic team put together by President Bola Tinubu, noting that relief will soon come.
Osinkolu assured that Nigeria will soon witness a great turn around by the time the economic team swings into full action.
"we will heave a sign of relief soon as the story would change for better".
The Ayede-Ekiti born All Progressives Congress (APC) Chieftain in a statement issued on Friday and released to newsmen, described the appointments of the Central Bank of Nigeria Governor, Yemi Cardoso and Minister of Finance, Wale Edun as a round peg in a round hole.
Osinkolu, who was a banker of repute, described them as gentlemen and men of integrity, who are masters on their field of appointments.
He commended President Bola Tinubu for the appointments, describing it as well deserved and has raised the bar and shown that competence is the parameter for public service.
"I want to formally thank President Bola Tinubu for considering the duo of the CBN Governor and Finance Minister for their appointment.
I commend his open-mindedness to embrace and usher in vibrant patriots into the national mainstream politics.
"I wish to state that their appointment is not only well deserving, but also falls in line with Mr. President's penchant for talent discovery that has characterised his bold and giant strides in Lagos state and the nation at large.
"I affirm that this particular appointment is a round peg in a round hole,"he stated.
He urged the duo of the CBN Governor and finance minister to focus on the vision and mission of Mr President, by refocusing through their short, medium and long term measures.
He assured Nigerians that the CBN and it's Finance ministry under their watch will operate transparent monetary policies, while his administration will not tolerate and work towards correcting the errors made by past administrations.
He further urged the duo to comply with all constitutional duties and ensure that financial policies of the country are of international standard and in support of the Tinubu-led administration.
Senator Natasha lauds NDDC, NLNG partnership on local content
Senator Natasha Akpoti-Uduaghan, lawmaker representing Kogi Central senatorial district has commended the pact between Niger Delta Development Commission (NDDC) and Nigeria LNG Limited (NLNG), to develop local content capacity.
Both NDDC and NLNG recently signed a Memorandum of Understanding (MoU) to leverage shared aspirations and collaborate on diverse fronts in the delivery of sustainable development projects in the region.
Reacting, Senator Natasha urged NDDC to consider the need to be the primary recruiters of their trained workforce to achieve effective service delivery.
She gave the charge on Thursday during an interactive session between Senate Committee on Local Content and the NDDC Managing Director, Samuel Ogbuku.
As the Chair, Local Content Committee, Natasha tasked the NDDC on the need to not only build capacity and equip their workforce but also engage them efficiently.
"NDDC should consider being the primary recruiters of their trained workforce. Artisans or skilled professionals such as ICT workers can be absorbed by NDDC contractors, which in turn, will enable the commission reach the most vulnerable and neglected youth," she said.
She also pledged to partner with NDDC on building a database of artisans within the country to strengthen the workforce and by extension achieve microeconomic growth for Nigeria.
"Local Content Committee intends to deploy innovative thinking for positive results, thus, we are building a database of carefully profiled artisans who have been trained by NDDC, SMEDAN, etc.; and work modalities to have the oil & gas companies, as well as government contractors, recruit from the pool of verified workforce.
"This would help curb unemployment by keeping the jobs locally. Such a project would also help the Local content board, NDDC and other agencies monitor and evaluate the performance of our collective capacity-building efforts towards achieving a common microeconomic growth for Nigeria and Africa at large," she added.
In his remarks, the NDDC MD accepted her proposal and looks forward to a synergy with the Local Content Committee to develop strategies, and in turn, engage trained workforce for employment opportunities.
Update: 2024 Appropriation Bill Passes Second Reading At House Of Reps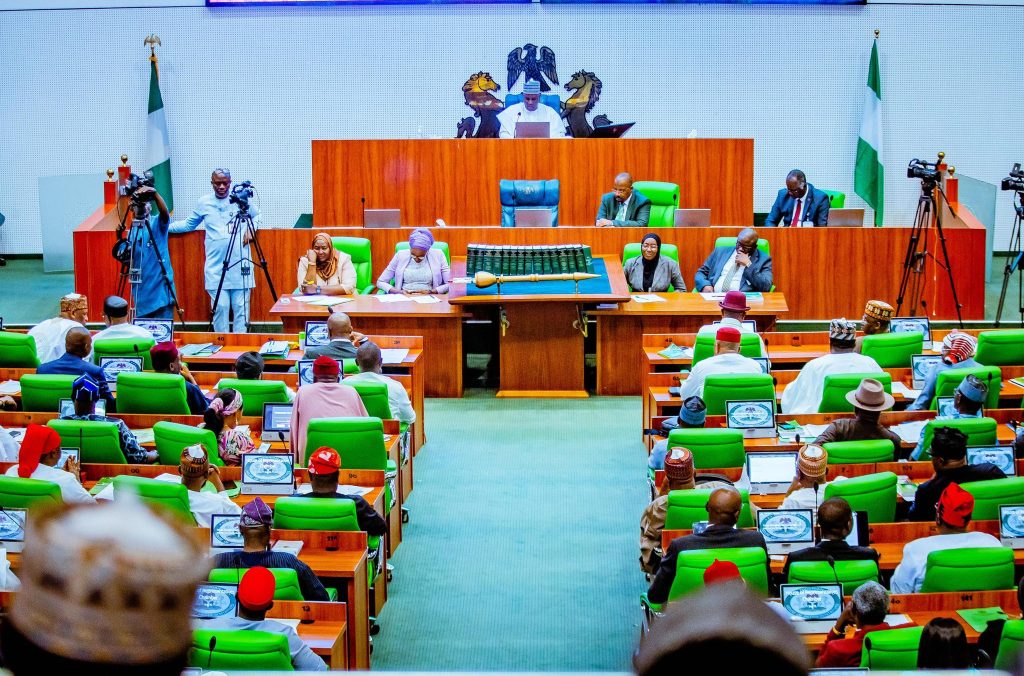 The House of Representatives has passed the N27.5 trillion 2024 budget for a second reading.
The House leader, Julius Ihonvbere, on Thursday, November 30, while leading the debate on the general principles of the budget, commended President Bola Tinubu.
Ihonvbere noted that national security and education which got significant allocations will be enhanced if implemented.
He said, "Nigeria will be more secure with the allocation to defence and security. As a teacher, I am impressed by the emphasis on basic education. I am sure that education will be better off this time."