Using mobile phone while driving can kill, says FRSC
The Federal Road Safety Corps (FRSC) says using mobile phone while driving is unsafe and can endanger the lives of other road users.
Mr Bamidele Ayanwale, FRSC Unit Commander in Oraifite, Ekwusigo Local Government Area of Anambra, made the assertion while delivering a lecture at Nnamdi Azikiwe University (NAU) in Awka on Tuesday.
The programme was organised by the Department of Religion and Human Relations, Faculty of Art, NAU, to honour the final year students.
Ayanwale, represented by Mr Chinedu Okonkwo from Oraifite Command, said that the FRSC Establishment Act 2007, Section 10 (4),  prohibits the use of phones while driving for obvious reasons.
According to him, the use of phones while driving has been identified as one of the major causes of road crashes, injuries and deaths in recent time.
"No message or call is as important as your life and what that means is that all messages or calls can wait.
"So many drivers and innocent people have died owing to distraction from the use of phones while driving.
"If you receive a call or message while you are driving, the best thing to do is to pull over safely and answer the call if you feel it is very important.
"If you don't pull over to answer that call, you will be distracted. You can look away from control of the vehicle and crash or ram into other vehicles or hit pedestrians.
"Use of mobile phones while driving has remained a growing concern to safety on Nigerian roads which is why we advise motorists to always obey the FRSC officials and traffic rules and regulations at all times," Ayanwale said.
The road safety official also urged motorists to avoid speeding and drinking of alcohol while driving, stating that these were factors responsible for road accidents.
He called on the outgoing students to be change agents and ambassadors of road safety in their communities by passing the message to the public.
In his remarks, Dr Anayo Ossai, Staff Adviser of the department, advised the outgoing students to utilise the training acquired from the school to become self employed and self reliant.
"No time to lazy around and stay unemployed, with your training and knowledge, acquire more skill to be useful to yourself and the society," Ossai said.
The programme featured an award ceremony where Ayanwale, was recognised for his outstanding efforts at ensuring safety on Anambra roads. (NAN)
Update: 2024 Appropriation Bill Passes Second Reading At House Of Reps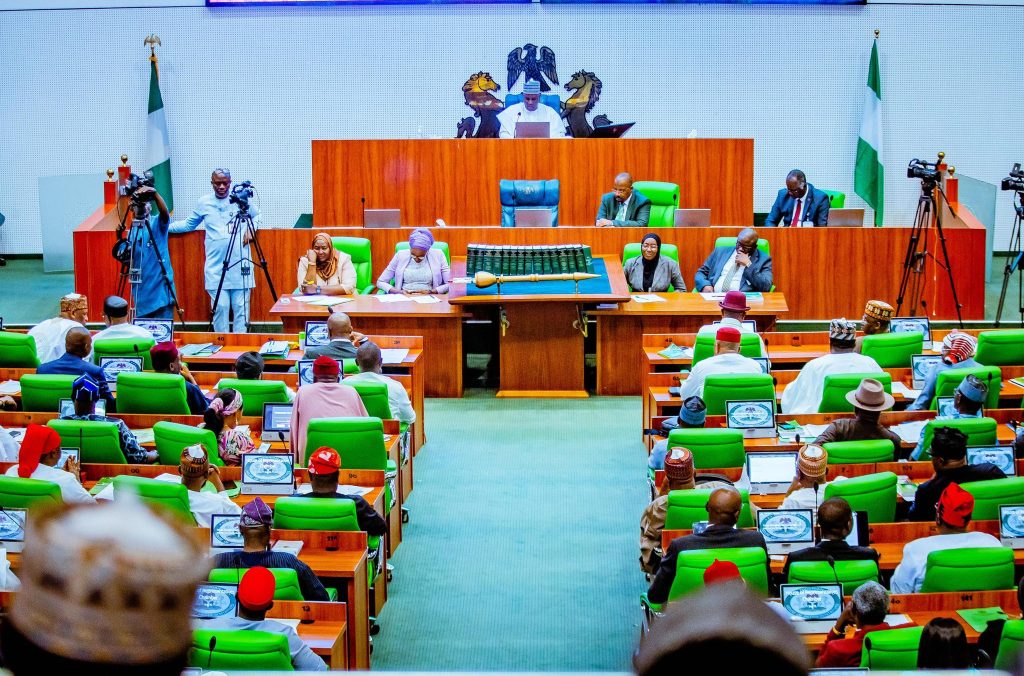 The House of Representatives has passed the N27.5 trillion 2024 budget for a second reading.
The House leader, Julius Ihonvbere, on Thursday, November 30, while leading the debate on the general principles of the budget, commended President Bola Tinubu.
Ihonvbere noted that national security and education which got significant allocations will be enhanced if implemented.
He said, "Nigeria will be more secure with the allocation to defence and security. As a teacher, I am impressed by the emphasis on basic education. I am sure that education will be better off this time."
Tinubu Presents His First Budget As President On Wednesday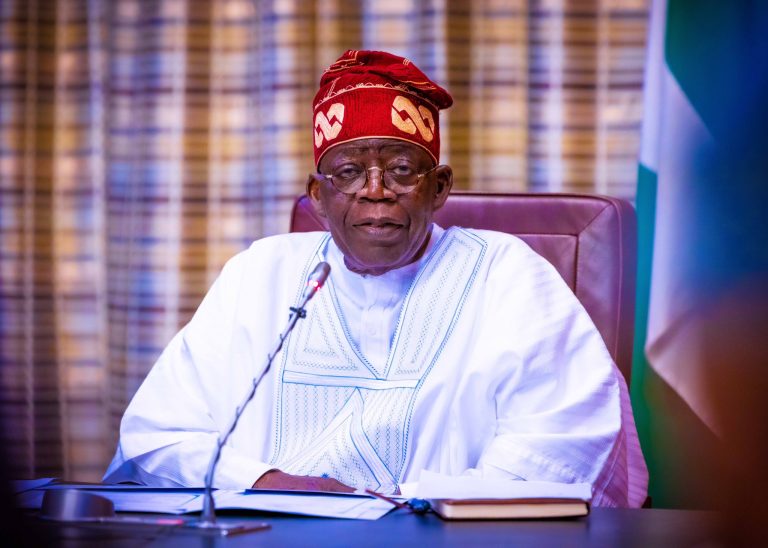 President Bola Tinubu will present the 2024 budget to the National Assembly on Wednesday.
This is according to a memo dated November 27, 2023, signed by the federal legislature's Secretary of Human Resources and Staff Development, Shuaibu Maina Birma, on behalf of the Clerk to the National Assembly.
"I am directed to inform you that the 2024 Budget would be presented by the President of the Federal Republic of Nigeria at the Joint Session of the Senate and the House of Representatives on Wednesday, 29th November, 2023," it read.
Meanwhile, the Federal Executive Council has approved a 2024 budget of N27.5 trillion.
This followed the review of the Medium-Term Expenditure Framework earlier passed by the National Assembly which benchmarked the exchange rate at N700 to $1 and crude oil price at $73.96 cent per barrel.
Briefing State House Correspondents shortly after the Federal Executive Council meeting at the Presidential Villa, the Minister of Budget and Economic Planning, Abubakar Bagudu, said it revised the MTEF and the Fiscal Policy to use an exchange rate of N750 to $1 and also a benchmark crude oil reference price of $77.96 per barrel.
According to Bagudu, the FEC also approved an Appropriation Bill for 2024 with an aggregate expenditure of N27.5 trillion, an increase of over N1.5 trillion from the previously estimated.
He also noted that using the old reference prices, the forecast revenue is now N18.2 trillion which is higher than the 2023 revenue, including that provided in the two supplementary budgets, in which the deficit is lower than that of 2023.
Senate Seeks Nigeria's Inclusion In $147billion Global Bitumen Market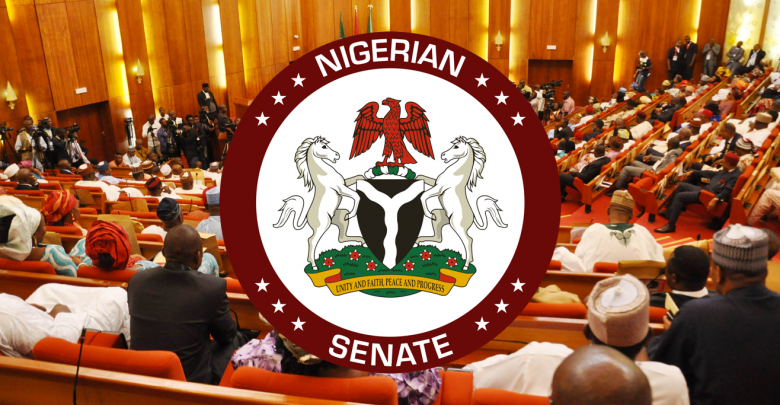 …passes Bitmen Development Commission Bill  for second reading 
The Senate Thursday made legislative move of including Nigeria in the $147billion global bitumen market with passage for second reading , a bill seeking for establishment of Bitumen Development Commission  .
Nigeria as stated in the bill sponsored by Senator Jimoh Ibrahim ( APC  Ondo South) , has quantum of 5.9trillion barrels ( 938billion m³) of global in – place Bitumen and heavy oil resources , second to Venezuela .
He specifically informed the Senate that more than 80% of the resources are found in Canada , United States of America , Venezuela and Nigeria .
But lamented that while other countries blessed with the Natural resources are exploiting it through required legislations or legal frameworks , Nigeria' has no legal framework for such exploration with attendant untapped opportunities and huge market loss .
Therefore according to him, " the  objectives of the Bill includes: the need to develop a legal framework for the regulation of the Bitumen development in Nigeria;  to prevent unconventional sources from taking advantage of research-enhanced applications over other competitors; and to lead innovation and resource-based strategy in the development of bitumen in Nigeria.
"The Bill will also ensure effective utilisation of over 38 billion reserve of bitumen in Nigeria; and to promote economic diversification policy of the Federal Government".
He added that the Bill among other reasons, seeks to  restrict the activities of the commission to its regulatory and cordinating functioons , specifically  as it relates to the Develooment of Bitumen in Nigeria .
Ondo State alone according to him , has the highest deposit in Africa with an estimated value of $42billion which are aside from depisits in Ogun State , Edo , Lagos  and Akwa- Ibom States .
" The proposed Bitumen Development Commission when established , would fastrack the development of Bitumen in Nigeria , make her a key player in the $147billion global market and  create instant 12, 000 jobs for Nigerians .
" It would also help Government at various levels to put in place asphalted roads in various communities .
" Out of the 200, 000 kilometres of roads in  Nigeria , only 20, 000 are asphalted even with imported Bitumen which is not good and being addressed with the  proposed commission" he said .
Many of the Senators who contributed to debate on the bill , concurred with Jimoh Ibrahim's submissions , making the Senate as put to voice votes by its President , Godswill Akpabio , passed it for second reading .
Akpabio who commended Senator Jimoh Ibrahim for sponsorship of the development – driven bill, mandated the Senate Committee on Solid Minerals to make further legislative inputs on it and report back in a month's time .