Senate urges military to block escape routes of fleeing terrorists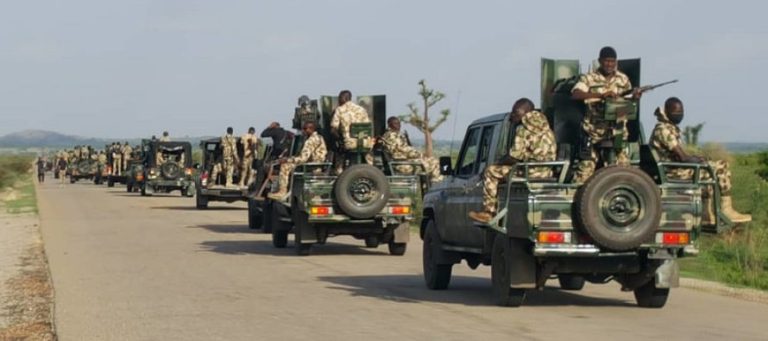 The Senate has urged the military and security agencies in the country to closely monitor and block the escape routes used by bandits and fleeing terrorists to forestall their relocation to safe havens in other parts of Niger State and the country.
This was just as it urged the National Emergency Management Agency (NEMA) to provide food and other livelihood support amenities to affected villages and those are internally displaced in Mariga, Mashegu, Kontagora and Borgu Local Government Areas in Niger North Senatorial District.
These formed part of resolutions reached by the Senate following a motion on "Renewed kidnappings and Banditry Attacks on Communities in Mariga, Mashegu, Kontagora and Borgu Local Government Areas of Niger North Senatorial District."
Coming under Order 41 and 51 of the new Senate Standing Orders, the Deputy Whip, Senator Aliyu Sabi Abdullahi, bemoaned the disturbing trend of renewed kidnappings and banditry communities of Mariga, Mashegu and Kontagora Local Government Areas of Niger State.
He recalled that, "following the massive onslaught against criminal elements and bandits operating in eastern parts of Sokoto State and Zamfara, there was massive movement of these escaping bandits and their criminal elements into Niger State and specifically into Mariga local government area of Niger State;
"Concerned that these bandits continuously attacked communities in Mariga LGA leading to massive internal displacement of many communities. Currently Villagers have moved out of MaÚndu, Alabani, Sappaji in Berri Ward; over twenty villages are now empty in Galma/Wamba ward and scanty residents in Ukuru, Igoma, Maruba and Ruka villages in Bobbi Ward.
He added that, "Communities that border Kaduna, Zamfara and Kebbi States located in Mariga LGA namely Galma, Makici, Makogi Na Maforo, Nassarawa, and Kwanan Duci are constantly being attacked by bandits and over 15 persons killed in Bobbi ward of Mariga LGA;
"Disturbed that some notorious bandits in their numbers operated for hours in five villages on Friday, 14 January 2022, where several cattle were rustled as villagers fled their homes."
According to him, "The bandits first attacked Tungan-Ruá village in the morning, later moved to Tungan Maje and also rustled cattle."
"The same day they attacked Kawo Mashegu where two people were killed, four persons abducted and proceeded to attack Tungan Magaji village where several cattle were also taken away.
"After several operations 17 persons were abducted including two persons delivering ransom. The same day Farin Shinge village a few kilometres' away from Kontagora town was also attacked and two persons kidnapped.
"Worried that the bandits are in the habit of burning down villages, burning farms with agricultural produce unharvested, stealing the home stored foods of villages they attack with the danger of those who brave the odds to go to their farms for harvest being killed or kidnapped. Many villagers are now IDPS in places like Bangi, mangoro and other safer locations with no food or amenities for their livelihoods;
"Further recall that President Muhammadu Buhari had ordered the nation's armed forces for a major military operation in Niger State which has faced continued attacks on its communities by bandits and remnants of Boko Haram terrorists fleeing theatres of war in the Northwestern and Northeastern parts of the country;
"Strongly suggest that the operations should be comprehensive enough to close the various paths that gives the bandits and fleeing terrorists access to safe havens in various parts of Niger State especially in Mariga, Mashegu, Magama and Borgu Local Governments of Niger North Senatorial Districts and Rafi and Shiroro Local Governments of Niger East Senatorial Districts", Senator Sabi Abdullahi said.
Accordingly, the Senate resolved to observe a one-minute silence for those who lost their lives.
It urged the armed forces and other security agencies involved in the ordered operations to closely monitor and block the escape paths/routes used by the bandits and fleeing terrorists to forestall their relocation to safe havens in other parts of Niger State.
The chamber also urged the National Emergency Management Agency (NEMA) to provide food and other livelihood support amenities to affected villages and those who now IDPS in Mariga, Mashegu, Kontagora and Borgu Local Government areas of Niger North Senatorial District.
 
Update: 2024 Appropriation Bill Passes Second Reading At House Of Reps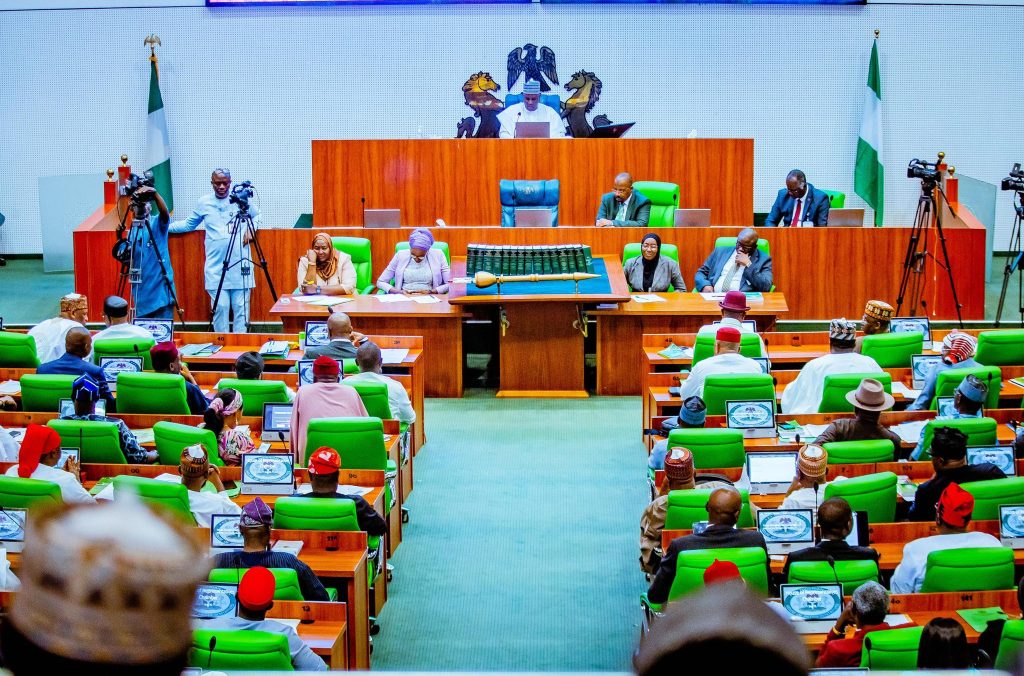 The House of Representatives has passed the N27.5 trillion 2024 budget for a second reading.
The House leader, Julius Ihonvbere, on Thursday, November 30, while leading the debate on the general principles of the budget, commended President Bola Tinubu.
Ihonvbere noted that national security and education which got significant allocations will be enhanced if implemented.
He said, "Nigeria will be more secure with the allocation to defence and security. As a teacher, I am impressed by the emphasis on basic education. I am sure that education will be better off this time."
Tinubu Presents His First Budget As President On Wednesday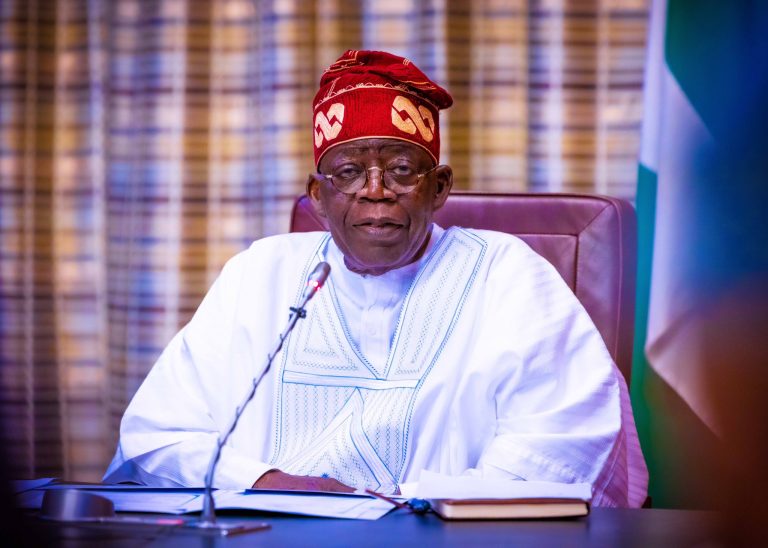 President Bola Tinubu will present the 2024 budget to the National Assembly on Wednesday.
This is according to a memo dated November 27, 2023, signed by the federal legislature's Secretary of Human Resources and Staff Development, Shuaibu Maina Birma, on behalf of the Clerk to the National Assembly.
"I am directed to inform you that the 2024 Budget would be presented by the President of the Federal Republic of Nigeria at the Joint Session of the Senate and the House of Representatives on Wednesday, 29th November, 2023," it read.
Meanwhile, the Federal Executive Council has approved a 2024 budget of N27.5 trillion.
This followed the review of the Medium-Term Expenditure Framework earlier passed by the National Assembly which benchmarked the exchange rate at N700 to $1 and crude oil price at $73.96 cent per barrel.
Briefing State House Correspondents shortly after the Federal Executive Council meeting at the Presidential Villa, the Minister of Budget and Economic Planning, Abubakar Bagudu, said it revised the MTEF and the Fiscal Policy to use an exchange rate of N750 to $1 and also a benchmark crude oil reference price of $77.96 per barrel.
According to Bagudu, the FEC also approved an Appropriation Bill for 2024 with an aggregate expenditure of N27.5 trillion, an increase of over N1.5 trillion from the previously estimated.
He also noted that using the old reference prices, the forecast revenue is now N18.2 trillion which is higher than the 2023 revenue, including that provided in the two supplementary budgets, in which the deficit is lower than that of 2023.
Senate Seeks Nigeria's Inclusion In $147billion Global Bitumen Market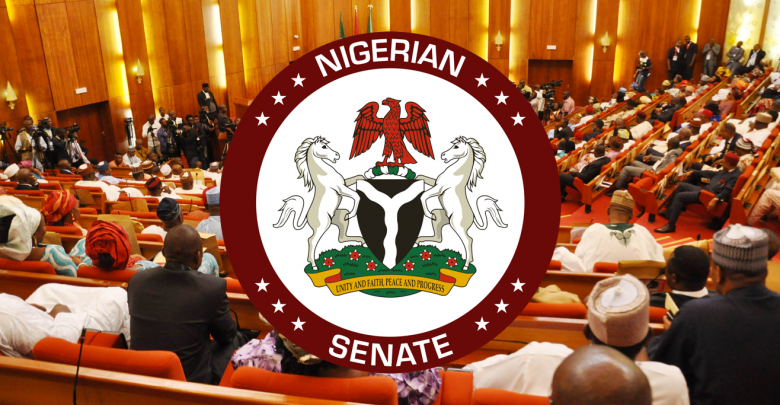 …passes Bitmen Development Commission Bill  for second reading 
The Senate Thursday made legislative move of including Nigeria in the $147billion global bitumen market with passage for second reading , a bill seeking for establishment of Bitumen Development Commission  .
Nigeria as stated in the bill sponsored by Senator Jimoh Ibrahim ( APC  Ondo South) , has quantum of 5.9trillion barrels ( 938billion m³) of global in – place Bitumen and heavy oil resources , second to Venezuela .
He specifically informed the Senate that more than 80% of the resources are found in Canada , United States of America , Venezuela and Nigeria .
But lamented that while other countries blessed with the Natural resources are exploiting it through required legislations or legal frameworks , Nigeria' has no legal framework for such exploration with attendant untapped opportunities and huge market loss .
Therefore according to him, " the  objectives of the Bill includes: the need to develop a legal framework for the regulation of the Bitumen development in Nigeria;  to prevent unconventional sources from taking advantage of research-enhanced applications over other competitors; and to lead innovation and resource-based strategy in the development of bitumen in Nigeria.
"The Bill will also ensure effective utilisation of over 38 billion reserve of bitumen in Nigeria; and to promote economic diversification policy of the Federal Government".
He added that the Bill among other reasons, seeks to  restrict the activities of the commission to its regulatory and cordinating functioons , specifically  as it relates to the Develooment of Bitumen in Nigeria .
Ondo State alone according to him , has the highest deposit in Africa with an estimated value of $42billion which are aside from depisits in Ogun State , Edo , Lagos  and Akwa- Ibom States .
" The proposed Bitumen Development Commission when established , would fastrack the development of Bitumen in Nigeria , make her a key player in the $147billion global market and  create instant 12, 000 jobs for Nigerians .
" It would also help Government at various levels to put in place asphalted roads in various communities .
" Out of the 200, 000 kilometres of roads in  Nigeria , only 20, 000 are asphalted even with imported Bitumen which is not good and being addressed with the  proposed commission" he said .
Many of the Senators who contributed to debate on the bill , concurred with Jimoh Ibrahim's submissions , making the Senate as put to voice votes by its President , Godswill Akpabio , passed it for second reading .
Akpabio who commended Senator Jimoh Ibrahim for sponsorship of the development – driven bill, mandated the Senate Committee on Solid Minerals to make further legislative inputs on it and report back in a month's time .