Senate to vote on report of constitution review committee next Tuesday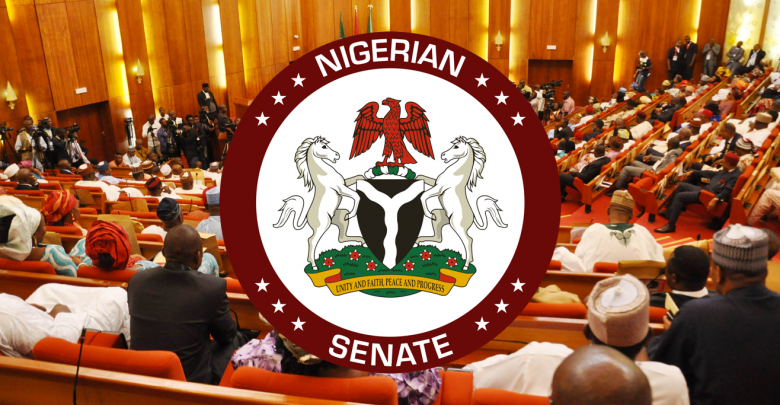 The Senate will next week Tuesday vote on the report of the Senate Committee on Constitution Review on amendments to the 1999 Constitution.
Chairman of the Committee, Senator Ovie Omo-Agege, gave the hint at the start of plenary, following an announcement made to invite members of the committee to a meeting scheduled to hold by 2pm on Tuesday.
Omo-Agege, who presided over the session, disclosed that copies of the report of the Constitution Review Committee would be distributed to lawmakers tomorrow, Wednesday, February 23, 2022.
He, therefore, appealed to Senators to study the report ahead of its consideration and ensure they are present during plenary next Tuesday to avail themselves of the opportunity to vote on it.
According to the lawmaker who also chairs the Constitution Review Committee, for some provisions of the report to be considered and voted on, the mandatory two-thirds and four-fifth requirements  of the membership of the entire Senate must be meet by the chamber.
Omo-Agege said, "The Senate Committee on the Review of the 1999 Constitution will meet today, Tuesday, 22nd day of February, 2022, immediately after plenary sitting at room 221 of the Senate building.
"Please, this meeting is very crucial.
"Tomorrow, the Senate President will announce that the report of the Constitution Review Committee will be laid on Wednesday tomorrow and, thereafter, we will take our vote on March 1st which will be Tuesday.
"That will give us about 4 to 5 days to review the report, consult as we deem fit and be prepared to vote.
"It is imperative that all of our colleagues be present on that day.
"As you know, there are certain amendments that will require the two-thirds majority of all our colleagues – the entire Senate – not two-third of those who are present, but two-thirds of the entire membership of the Senate and, indeed, there are some other provisions that would require four-fifths of the entire Senate.
"So, please, it is my appeal without prejudice to the announcement the Senate President will make tomorrow, in my capacity as the Chairman of the Committee, to urge that all of our members be prepared to be present to cast their vote to cast their vote on Tuesday.
"The report will be laid tomorrow and be made available to all members, which report you will take home and we expect you to bring back to the chamber on Tuesday to cast your vote."
Economic: Osinkolu Assures Nigerians Of Better Days Ahead 
A financial expert, Dr Olusegun Osinkolu has appealed to Nigerians to exercise patients with the economic team put together by President Bola Tinubu, noting that relief will soon come.
Osinkolu assured that Nigeria will soon witness a great turn around by the time the economic team swings into full action.
"we will heave a sign of relief soon as the story would change for better".
The Ayede-Ekiti born All Progressives Congress (APC) Chieftain in a statement issued on Friday and released to newsmen, described the appointments of the Central Bank of Nigeria Governor, Yemi Cardoso and Minister of Finance, Wale Edun as a round peg in a round hole.
Osinkolu, who was a banker of repute, described them as gentlemen and men of integrity, who are masters on their field of appointments.
He commended President Bola Tinubu for the appointments, describing it as well deserved and has raised the bar and shown that competence is the parameter for public service.
"I want to formally thank President Bola Tinubu for considering the duo of the CBN Governor and Finance Minister for their appointment.
I commend his open-mindedness to embrace and usher in vibrant patriots into the national mainstream politics.
"I wish to state that their appointment is not only well deserving, but also falls in line with Mr. President's penchant for talent discovery that has characterised his bold and giant strides in Lagos state and the nation at large.
"I affirm that this particular appointment is a round peg in a round hole,"he stated.
He urged the duo of the CBN Governor and finance minister to focus on the vision and mission of Mr President, by refocusing through their short, medium and long term measures.
He assured Nigerians that the CBN and it's Finance ministry under their watch will operate transparent monetary policies, while his administration will not tolerate and work towards correcting the errors made by past administrations.
He further urged the duo to comply with all constitutional duties and ensure that financial policies of the country are of international standard and in support of the Tinubu-led administration.
Senator Natasha lauds NDDC, NLNG partnership on local content
Senator Natasha Akpoti-Uduaghan, lawmaker representing Kogi Central senatorial district has commended the pact between Niger Delta Development Commission (NDDC) and Nigeria LNG Limited (NLNG), to develop local content capacity.
Both NDDC and NLNG recently signed a Memorandum of Understanding (MoU) to leverage shared aspirations and collaborate on diverse fronts in the delivery of sustainable development projects in the region.
Reacting, Senator Natasha urged NDDC to consider the need to be the primary recruiters of their trained workforce to achieve effective service delivery.
She gave the charge on Thursday during an interactive session between Senate Committee on Local Content and the NDDC Managing Director, Samuel Ogbuku.
As the Chair, Local Content Committee, Natasha tasked the NDDC on the need to not only build capacity and equip their workforce but also engage them efficiently.
"NDDC should consider being the primary recruiters of their trained workforce. Artisans or skilled professionals such as ICT workers can be absorbed by NDDC contractors, which in turn, will enable the commission reach the most vulnerable and neglected youth," she said.
She also pledged to partner with NDDC on building a database of artisans within the country to strengthen the workforce and by extension achieve microeconomic growth for Nigeria.
"Local Content Committee intends to deploy innovative thinking for positive results, thus, we are building a database of carefully profiled artisans who have been trained by NDDC, SMEDAN, etc.; and work modalities to have the oil & gas companies, as well as government contractors, recruit from the pool of verified workforce.
"This would help curb unemployment by keeping the jobs locally. Such a project would also help the Local content board, NDDC and other agencies monitor and evaluate the performance of our collective capacity-building efforts towards achieving a common microeconomic growth for Nigeria and Africa at large," she added.
In his remarks, the NDDC MD accepted her proposal and looks forward to a synergy with the Local Content Committee to develop strategies, and in turn, engage trained workforce for employment opportunities.
Update: 2024 Appropriation Bill Passes Second Reading At House Of Reps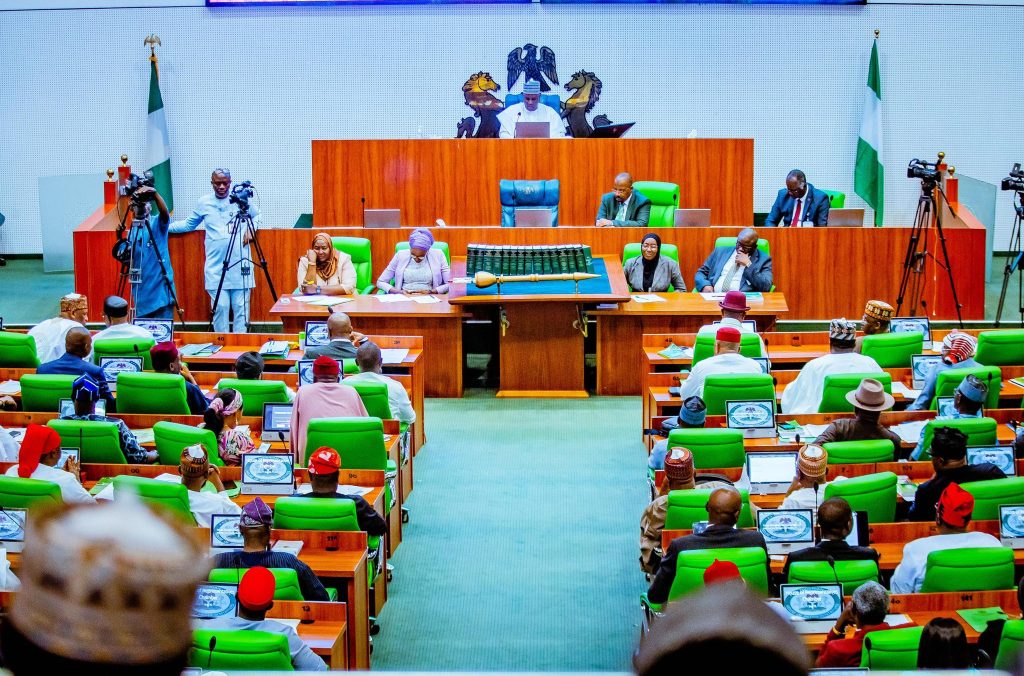 The House of Representatives has passed the N27.5 trillion 2024 budget for a second reading.
The House leader, Julius Ihonvbere, on Thursday, November 30, while leading the debate on the general principles of the budget, commended President Bola Tinubu.
Ihonvbere noted that national security and education which got significant allocations will be enhanced if implemented.
He said, "Nigeria will be more secure with the allocation to defence and security. As a teacher, I am impressed by the emphasis on basic education. I am sure that education will be better off this time."