SANWO-OLU PAYS CONDOLENCE VISIT TO GOVERNOR ABIODUN OVER FATHER'S DEATH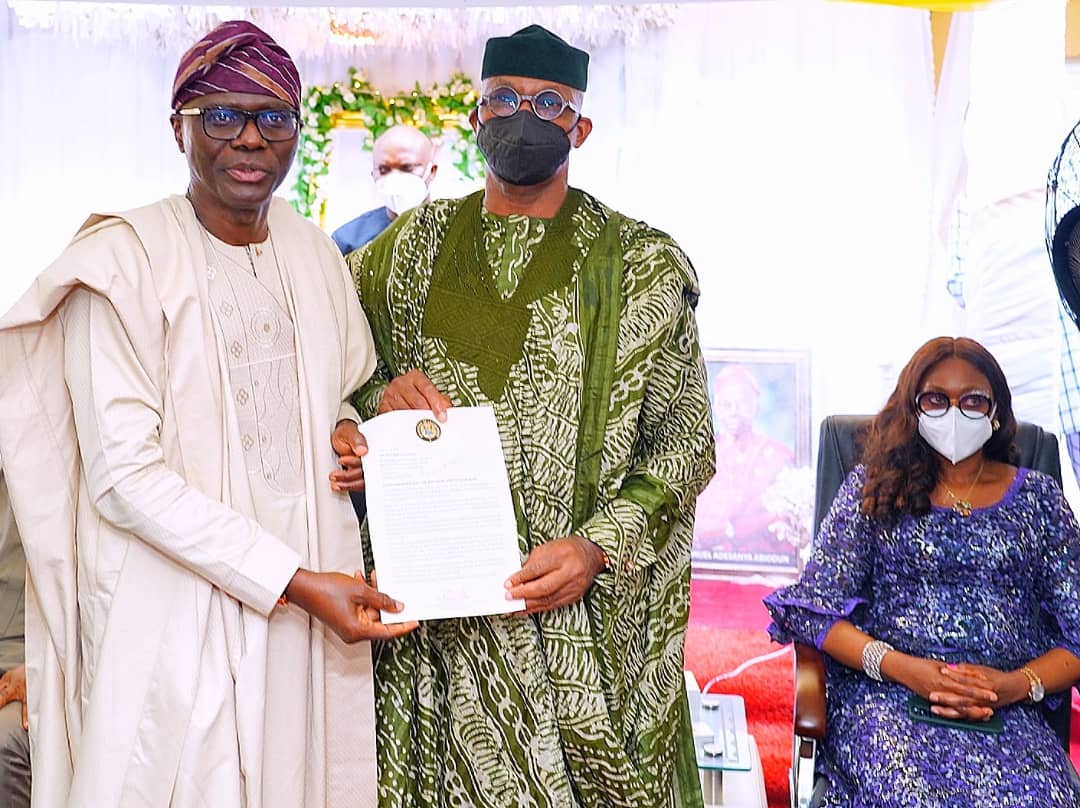 •Says the Late Pa Abiodun Lived A Good Life 
 
Lagos State Governor, Mr. Babajide Sanwo-Olu has assured his Ogun State counterpart, Prince Dapo Abiodun, that Lagos State would stand by him in the funeral rites of his father, the late Pa. Emmanuel Adesanya Abiodun.
He said it is important for Lagos to be part of the funeral rites of late Abiodun to demonstrate that Lagos and Ogun states are indeed together.
The funeral rites of late Abiodun, who died on Monday August 2 at the age of 89 years has been scheduled for September 6 to 9 in Ogun State.
Speaking during a condolence visit to Governor Abiodun's family house at Iperu in Ogun State on Sunday, Governor Sanwo-Olu said the deceased lived a good life.
Governor Sanwo-Olu, who was accompanied by his Chief of Staff, Mr. Tayo Ayinde; Commissioner for Home Affairs, Mr. Anofi Elegushi, his Local Government and Community Affairs counterpart, Dr. Wale Ahmed; Commissioner for Tourism, Arts and Culture, Pharm. Uzamat Akinbile-Yusuf and Special Adviser to the Governor on Civic Engagement., Princess Aderemi Adebowale, also presented Lagos State Letter of Condolence to Governor Abiodun to sympathise with him, his entire family and Ogun State.
He said: "I am here on behalf of the people and government of Lagos State to commiserate with you and appreciate God for what He has used Papa's life for. Today, we are thankful and happy that though painful, we are not mourning. We are indeed celebrating the life of Papa Emmanuel Adesanya Abiodun.
"I want to assure you that Papa has gone to rest in the bosom of the most high God. I am sure his fond memories will continue to linger on. I believe and I can see from all the members of the Abiodun family that indeed Baba lived a good life. He was not just a father, he was a teacher in the entire neighbourhood and I am sure he was a disciplinarian. That is the product of what we are seeing here today."
Governor Sanwo-Olu who was one of the earlier callers to Governor Abiodun shortly after the demise of his father on Monday August 2, prayed that God will continue to give his Ogun State counterpart the knowledge, capability and ability to move his state forward.
"I commiserate with the entire family and ask God to continue to strengthen you in this very difficult time. It does not matter how old they lived; there would still be a part of them that we will continue to cherish. So, we want to commiserate with you and wish you God's guidance and continue to pray that as you lead the entire Ogun State right now, God will continue to give you the knowledge, capability and ability to continue to carry your state forward.
"We will continue to join you in prayers and Lagos State will want to be part of its final rites; It is important for us to demonstrate that indeed we are together," he said.
Responding, Governor Abiodun, who appreciated God for surviving his father, commended Governor Sanwo-Olu and his Ekiti State counterpart, Dr. Kayode Fayemi for finding time out of their tight schedules to commiserate with him and his family.
He said his father lived a humble life and served God with everything in him.
Military Rescues Six Students After Bandits' Invasion Of Zamfara Community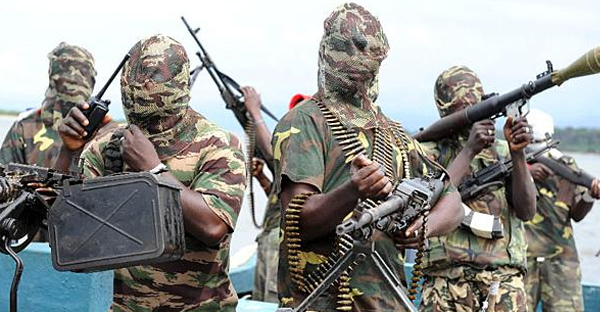 Six of the 24 students of the Federal University Gusau, Zamfara State kidnapped in the early hours of Friday (today) have been rescued, Channels Television reports.
A top military source close to the Commander of 1 Brigade Nigerian Army, Gusau, confirmed this to our correspondent, following the bandits' invasion of the Sabon-Gida community of Bungudu Local Government Area.
He said the Brigade Commander, Brigadier General Sani Ahmed is currently leading the operation with other security agencies in the forest along Tsafe Local Government Area (LGA) of the state.
The source also confirmed that several bandits were neutralised during the ongoing operation with some weapons recovered.
Earlier, a student of the school, who asked to be anonymous for security reasons, told Channels Television that over 24 schoolmates, mostly ladies, were abducted during the attack.
A resident of Sabon-Gida identified as Nazeer Sabon-Gida also confirmed that the gunmen invaded the community around 3 am and started shooting indiscriminately.
According to him, three students' hostels were attacked and all the students in the hostels were taken away by the bandits.
In a related development, the Zamfara State Police Command confirmed the abduction of the students.
The spokesperson for the command, ASP Yazid Abubakar, in a telephone conversation on Friday said the command has yet to confirm the number of the students abducted.
He also confirmed that the rescue operation was ongoing.
Atiku explains to Supreme Court why PEPC judgement is flawed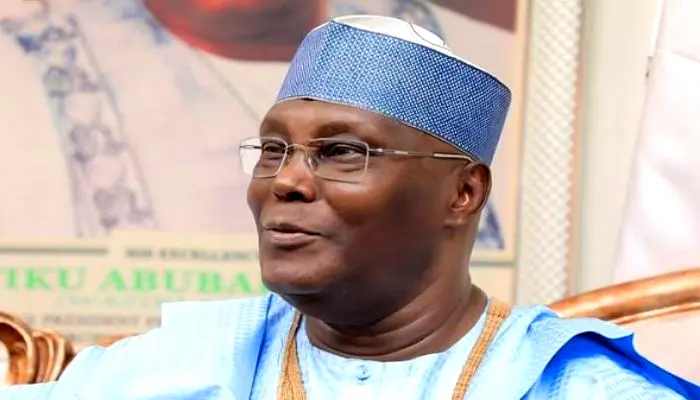 The former Vice President insisted that the February 25 poll was "conducted based on very grave and gross misrepresentation" and was, therefore, oppressive to the appellants, thus not free and fair, and not in accordance with the principles of the Electoral Act 2022
The presidential candidate of the Peoples Democratic Party (PDP) in the 2023 election, Atiku Abubakar, is seeking an overturn of the judgement of the Presidential Election Petition Court due to its failure to take into cognisance the "Doctrine of Legitimate Expectation" regarding the failure of INEC to conduct the election in accordance with its own guidelines and the Electoral Act 2022.
Atiku, in his Notice of Appeal, dated September 18, filed by his lead counsel, Chief Chris Uche, SAN, submitted that the failure of the tribunal to apply the said doctrine was enough ground for the apex court to set aside the entire decision of the lower court.
Specifically in ground seven of his notice, Atiku maintained that the lower court erred in law when it failed to nullify the presidential election held on February 25, 2023, on the ground of non-compliance with the Electoral Act 2022.
Atiku submitted that INEC conducted the presidential election based on gross misrepresentation to the appellants and the general voting public that the presiding officers were going to electronically transmit the results of the election directly from the polling units to the 1st Respondent's Collation System.
He said: "Contrary to the above unambiguous representations, undertakings, and guarantees, the 1st Respondent neither deployed the electronic transmission of election results nor the electronic collation system in the said election, sabotaging the raison d'etre for the enactment of the new Electoral Act 2022 and the introduction of the technological innovations.
"Rather than hold the 1st Respondent (INEC) as a public institution accountable to the representations that it made pursuant to its statutory and constitutional duties, which created legitimate expectations on the part of the Appellant, the lower court wrongly exonerated the 1st Respondent of any responsibility by holding that the use of the technological innovations to guarantee transparency was not mandatory."
.
Please Forgive Me,' Shaibu Begs Obaseki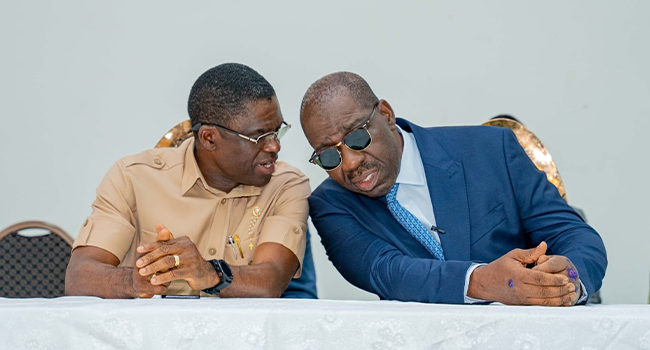 The embattled Deputy Governor of Edo State, Philip Shaibu, has begged his principal, Governor Godwin Obakeki, for forgiveness over their political differences.
Addressing journalists on Thursday in Benin City, Shaibu appealed to Governor Obaseki to forgive and forget.
"I use this medium to appeal to Mr Governor, if there is anything that I don't know that I have done, please forgive me so that we can develop our state together," he said.
"We have just one year to go. We have been the envy of the entire country. So Mr Governor, if there is anything you feel that I have done, please I am sorry. I need us to work together to finish well and strong."
When asked if he had resumed at his new office, Shaibu said, "We have resumed but there is still a lot of work to be done there.
"There is no problem about it. The governor has asked us to go there. Like I have always tried to prove, I am a loyal servant and nothing has changed.
"I took a personal vow to support my governor and you can see my Catholic people are here. When I took a vow with God, nothing can change it and I wish that the relationship that we had will come back in the next few days and weeks.
"I am missing my governor and by the grace of God, He will touch the governor's heart and touch all of us and even those that are between us.
"I mean well. If there is any mistake I have made as a human, it is not out of wickedness because I know I'm not wicked. I have a very clean heart."
Recently, Obaseki and Shaibu have been at loggerheads over issues relating to the alleged plots to impeach the deputy governor.
Last month, the governor accused his deputy of attempting to overthrow him, a claim Shaibu denied.
In early September, Shaibu was barred from gaining access to an event organised by the state where the governor and other top leaders were present.
Not long after, the deputy governor's office was moved to a building outside the Edo State Government House.