RCCG: What I did that made God stop talking to me – Pastor Adeboye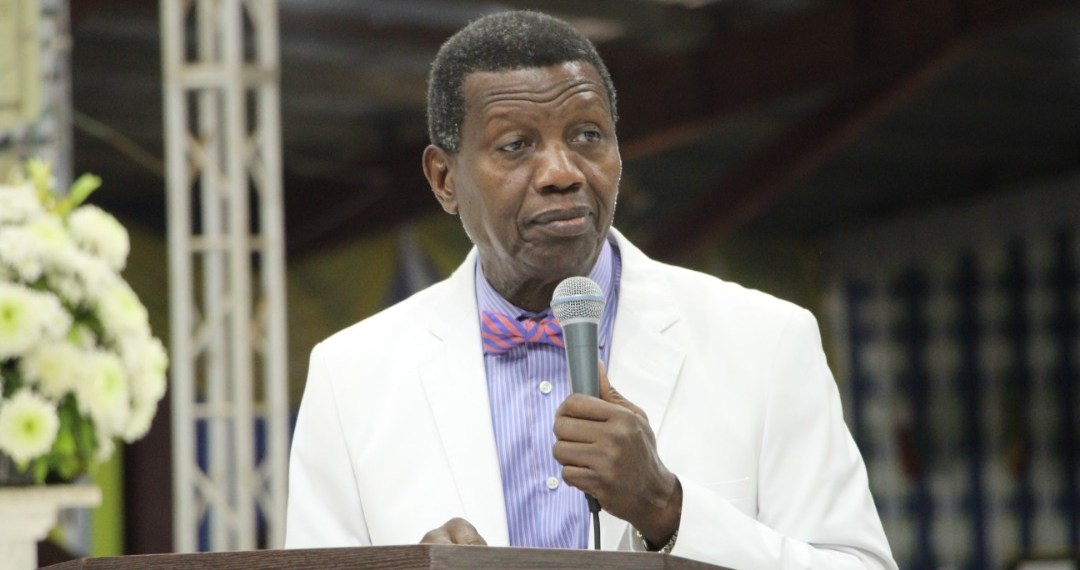 Pastor Enoch Adeboye of the Redeemed Christian Church of God, RCCG, has disclosed how God once stopped talking to him during one of his teachings.
Adeboye recounted how pride made God stop talking to him shortly after he got born again.
Addressing his members at the Redemption Camp, the clergyman recounted that he made a mistake of pride and he suffered for it.
According to Adeboye: "Almost immediately after I got born again, God started speaking to me, I don't do anything without his guidance or approval. He tells me the road to ply in Lagos so that I can bypass hold up, most of you here know how terrible Lagos traffic is. Fortunately for me, I don't experience it because God knows a better route.
"However, something happened that made him stop communicating with me. I used to be an interpreter to the general overseer or general superintendent like we call it those days. My father in the Lord then just took a special interest in my interpretation. When other pastors in the church then realised that the general overseer liked my interpretation, they stopped calling me to interpret for them and left me alone for the general overseer.
"I became full of myself and started bouncing around as interpreter to the general overseer but an incident happened one day. We had a program and we invited a guest minister to preach. He made a mistake that day, you may be surprised at my definition of a mistake. The mistake was that he asked me to interpret for himself. I was really angry in my spirit but I couldn't object because it was too late.
"I stood up and interpreted for him but in my heart, I was murmuring, I said 'How could you call me a whole interpreter to the general overseer to interpret for you'. Only if he knew what was in my mind, he would have called another person to interpret that very day.
"At the end of the program, I was on my way home and God spoke, he said 'Son, you are now too big to interpret to a man of God other than the general overseer". After the conversation, God stopped speaking to me, I didn't hear His voice again.
"I suffered, that whole period was like hell, I became a victim of the traffic in Lagos."
Tinubu's inauguration: We're in charge here – Enenche dares witches, wizards coming to FCT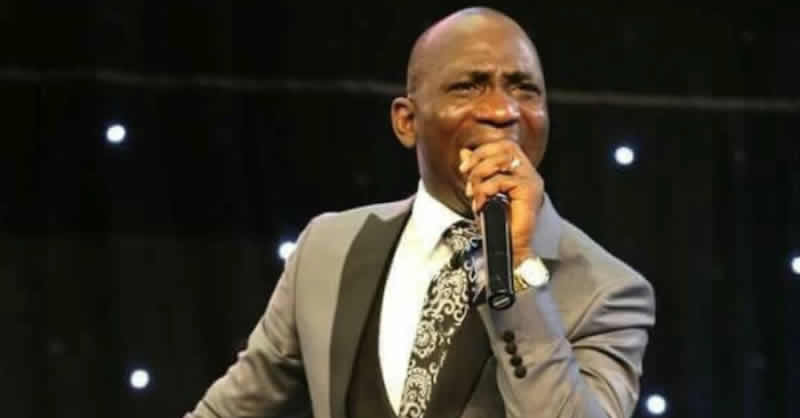 The Senior Pastor of Dunamis International Gospel Center, Dr Paul Enenche has issued stern warning to witches and wizards coming into the Federal Capital Territory for the May 29 presidential inauguration.
It would be recall that the White Witches and Wizards Association of Nigeria had on May 1st, said they were making efforts to storm the nation's capital in a bid to cleanse and detoxify the environment for the President-elect, Bola Tinubu to operate in.
The Spokesperson of the association, Okhue Obo who stated this in a statement, assured the President-elect of a peaceful inauguration, warning those plotting to scuttle the event to desist.
The statement reads partly, "There is no reason for Tinubu to be afraid because all the campaigns of calumny mounted against him are mere threats.
"We are currently making efforts to clean and detoxify the Abuja environment where Tinubu will operate from".
Our correspondent gathered that some members of the association stormed Abuja earlier in the week to carry out the proposed cleansing and detoxification.
Reacting to the development, Enenche who spoke on Friday night during the just concluded Destiny Recovery Convention, dared the witches and wizards, saying "we are in charge here".
The fiery man of God instructed other clergymen to anoint strategic places in the city as a spiritual battle against other forces.
He said, "There are some agents of the devil that said they are coming to cleanse this city.
"Anybody who is from the devil, sent from the pit of hell that enters this city to plant any agenda of hell, if they are not cut off then we have no right to preach.
"Every witches and bitches, lizards and wizards, Hey! We are serving you notice to let you know we are in charge here and we are not about to change our minds.
"Pastors, we are going to take prophetic action in this city within the next 24 hours. Carry bottles of oil and go through the territory, anoint the ground and pour oil on this ground.
Every agent of the devil who steps on this ground for a demonic agenda is a dead agent.
"Every agent of the devil who steps into the city for the sake of Satan the devil, as we pour the fire on the earth, if they trample on this earth and still survive, we are not serving the living God."
Christians Celebrate Easter Amid Calls For Unity, Love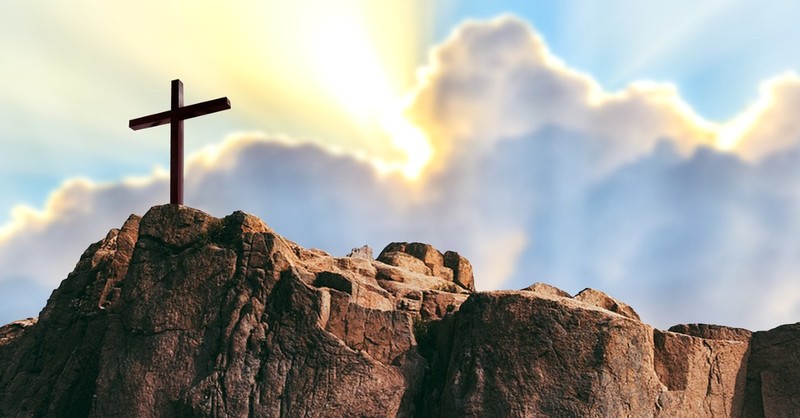 As Christians in Nigeria and around the world commemorate Easter, the annual celebration of the resurrection of Jesus Christ, the faithful have been enjoined to pursue and pray for unity.
The celebrations represent the culmination of the Holy Week which starts with the observance of Palm Sunday to mark the triumphant entry of Jesus into Jerusalem.
Millions of Nigerians thronged churches today for special services, prayers, and thanksgiving to mark Easter.
Calls For Unity, Peace
In its Easter message, the Christian Association of Nigeria (CAN) called for peaceful co-existence and unity in the country.
"As a nation, Nigeria has faced many challenges in recent years, from insecurity and economic instability to social and political unrest. However, just as Christ rose from the dead and brought new life to the world, we too can rise above our challenges and start afresh," CAN President, Archbishop Okoh, said in his Easter message.
"This Easter, let us all come together and renew our commitment to building a better Nigeria."
"Let us put aside our differences and come together in unity, just as Christ's resurrection brought together people from all walks of life," the preacher added.
President Muhammadu Buhari, governors, and influential Nigerians highlighted the importance of the season in their individual Easter messages, calling for unity and prayers for Nigeria.
At the heart of Easter, the President noted, is the triumph of light over darkness.
Recognising that Easter is about renewed hope and a glorious future, Buhari urged all Nigerians to continue to be confident and believe strongly in the country for better seasons ahead.
In celebration of the season, the President enjoined Nigerians to do so in love, compassion, kindness, resilience, and forgiveness.
Similarly, the Speaker of the House of Representatives, Femi Gbajabiamila, rejoiced with Christians across the country for this year's Easter celebration.
Gbajabiamila described the period as very crucial and called for sober reflection among the Christian faithful as it marks the resurrection of Christ.
Daystar's Pastor Sam Adeyemi, wife return to Nigeria after three years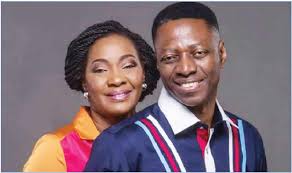 The Senior Pastor of Daystar Christian Centre, Lagos, Nigeria, Pastor Sam and Nike Adeyemi, have returned to Nigeria.
The duo were spotted on Saturday at the Strategic Leadership Conference of the church at its headquarters in Oregun, Lagos.
The Adeyemis had been away from the country since February 2019, with many concluding that they had relocated from the country.
The SLC of the church is a meeting of its pastors and the workforce, where the vision of the church for every quarter is shared.
Sources said Pastor Sam, as he is fondly called by many, will be at the three services of the church on Sunday.