Nnamdi Kanu: Your Madness Never Start – Asari Dokubo Mocks Arrested IPOB Leader
A former Niger Delta militant, Asari Dokubo, has mocked the leader of the Indigenous People of Biafra, Nnamdi Kanu, over his re-arrest by the Nigerian government.
Dokubo had threatened to destroy Kanu, who he described as 'evil' and also accused him of defrauding Biafrans.
The ex-militant in a video had noted that the IPOB leader receives defence funds without giving account of his spending.
Dokubo added that Kanu demanded payment from all Biafrans on a monthly basis to be part of the Biafra nation when actualized.
"Nnamdi Kanu, I promised you I will smoke you out. Your madness never start, this one wey start now na market he dey go. you have harmed biafrans and traded with us so much.
"You collect our money in the name of defence funds and you cannot give account.
"You are demanding that all Biafrans should pay money to you on monthly basis or they will not be allowed to enter Biafra. Doesn't that make you a con man, an extortionist?
"You alleged that that you gave me N20 million, video doesn't lie. When I stated it last year leading to election, you were so cowardly not to respond to me. You sent your followers to respond to me and they said a lot of things and I demanded the evidence that I demanded N20 million from you.
"I have never been a member of IPOB, you gave me N20 million, tell us is it by bank transfer, is it by cash, who brought the cash to me? I'm waiting. Produce the evidence," he challenged Nnamdi Kanu.
The ex-militant called on the IPOB leader to show Nigerians what he does for a living.
"Where are you working? Who is paying you? Where do you get the money to gallivant everywhere? Do you pick money? Do you print money? Or does money fall from heaven? You are a con man and a lair.
"You called me a pipeline contractor, yes we make billions. So which one are you doing?" he asked.
Senate Blocks First-time Senators from Contesting Senate President, Deputy Senate President Offices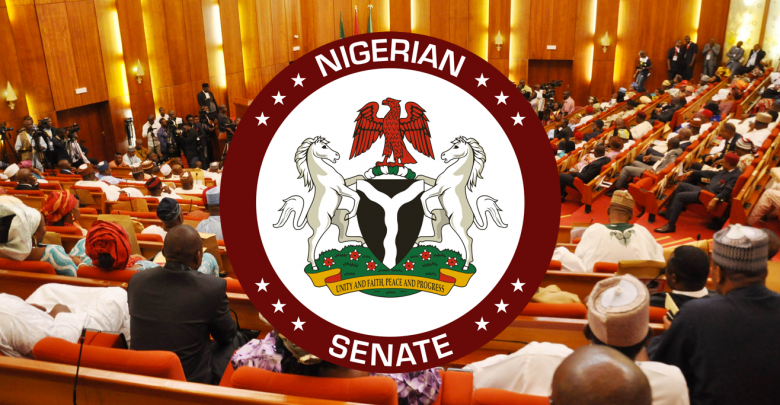 **Approves nine other standing committees
The Senate has amended its standing rules to prevent first-time senators from contesting for the office of the President of the Senate and that of the Deputy President of the Senate.
The amendment was carried out at the plenary yesterday after the Leader of the Senate, Senator Opeyemi Bamidele moved a motion for the amendment of standing rules to accommodate new standing committees. 
The motion, which was seconded by the Senate Minority Leader, Senator Simon Mwadkwon, overwhelmingly received support of all the senators across all political affiliations when the President of the Senate, Senator Godswill Akpabio put on voice vote.
At the plenary, also, the Senate carried out nine other amendments aimed at accommodating new standing committees.
As shown in its motion, the Senate created the Committee on Atomic and Nuclear Energy, which would oversee the Nigeria Nuclear Energy Regulatory Commission, Nigeria Atomic Energy Commission and their annual budget estimates.
The Senate also bifurcated the Committee on Federal Capital Territory (FCT) into two different standing committees namely the Committee on FCT and Committee on FCT Area Councils.
The Senate resolved that the Committee on FCT would oversee matters affecting the FCT, Planning and Development of the new Federal Capital Territory and control of development within the Federal Capital Territory and its annual budget
The upper chamber further resolved that the Committee on FCT Area Councils would oversee Area Council Mandate, Area Council Service Commission, Area Council Staff Pension Board, Auditor- General for the Area Council and other agency or department under FCT.
The Senate similarly divided the Committee on Sports into two standing committees to now reflect the Committee on Sports Development as well as Committee on Youth and Community Engagements.
According to the Senate, the jurisdiction of the Committee on Sports Development shall include Federal Ministry of Sport Development, National Lottery Commission, National Institute for Sports, Nigeria Football Federation, Sport Arena Development, national and international sporting activities, sports administration and annual budget estimates.
The Senate further said the jurisdiction of the Committee on Youth and Community engagements should include Federal Ministry of Youth Development, National Youth Service Corps, Citizens and Leadership Training Centre, Offices of the Senior Assistant to the President on Community Engagement in the six geo-political zones, youths movements activities and associations and its annual budget estimates.
The Senate also divided the Committee on Solid Minerals, Steel Development and Metallurgy into the Committee on Solid Mineral Development and the Committee on Mines and Steel Development.
The Senate said the Committee on Solid Mineral Development "shall oversee Federal Ministry of Solid Mineral Development, Nigerian Geological Survey Agency, Mining Cadastre Office and Council of Nigerian Mining Engineers and Geoscientist, Nigerian Metallurgical Training Institute, Solid Minerals Development Fund, Nigeria Institute of Mining and Geoscience, National Metallurgical Development Centre, exploration of minerals extraction and quarry, geological survey and minerals investigation as well as explosives.
"The Committee on Mines and Steel Development shall oversee Federal Ministry of Mines and Steel Development, Aluminum Smelting Company of Nigeria, Ajaokuta Steel Development Company, National Iron Ore Mining Company, National Steel Raw Material Exploration Agency and their budgets."
NLC,TUC Make U-Turn Suspend Planned Strike, FG To Pay Workers N35,000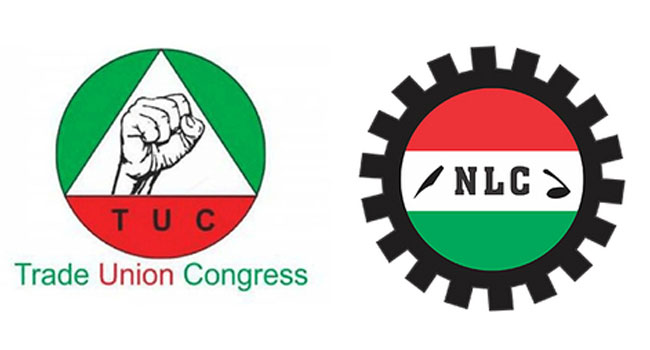 Organised labour have suspended its planned nationwide indefinite strike action for the next month.
This was contained in a memorandum of understanding signed Monday by the NLC President, Joe Ajaero, and General Secretary, Emmanuel Ugboaja; as well as the TUC President, Festus Osifo, and Secretary General, Nuhu Toro.
The three-page document was also signed by the Minister of Labour and Employment, Simon Lalong; Minister of State for Labour and Employment, Dr Nkeiruka Onyejeocha; and Minister of Information and National Orientation, Mohammed Idris.
"The NLC and TUC accept to suspend for 30 days the planned Indefinite Nationwide strike scheduled to begin, Tuesday, the 3rd of October, 2023," the MoU reads in part.
"The Federal Government grants a wage award of N35,000 (thirty-five thousand
Naira) only to all Federal Government workers beginning from the month of
September pending when a new national minimum wage is expected to have
been signed into law."
The decisions come at the end of an hours-long meeting between the Federal Government, NLC, and the TUC on Monday.
Nigeria@63: God Will Heal Our Nation – Pastor Adeboye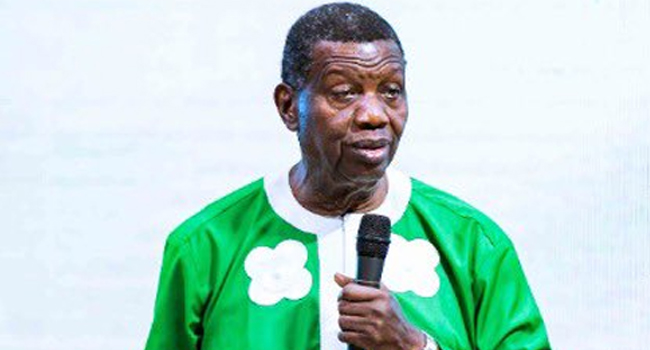 Pastor Enoch Adeboye has prayed to God to heal Nigeria, asking citizens to also pray for the betterment of the nation.
The General Overseer of the Redeemed Christian Church of God (RCCG) said this on Sunday during the church's October Thanksgiving Service and Nigeria's 63rd Independent Day celebration.
Pastor Adeboye spoke on the topic 'Freedom Indeed' during the service.
"I pray in the name that is above every other name that God will heal our nation," the preacher said.
"Independence is talking about freedom, that is why we would be talking about freedom indeed. You may be enjoying independence from the colonial master and still be a slave to sickness, poverty, terror, and forces of darkness," he added.
"I am wishing you a very good celebration but more than anything else, I wish all of you who are in Christ freedom and freedom indeed."
In many churches across the nation, the Christians marked Independence Day with praises and prayers for the country.