Nigerian Senate mourns TB Joshua, condoles family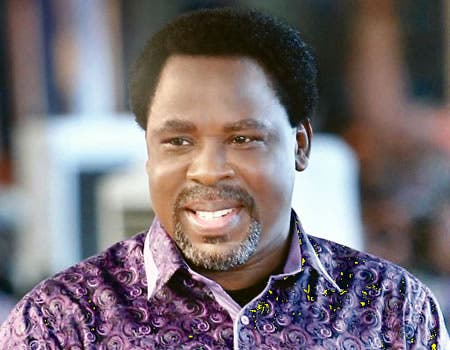 The Senate on Tuesday held a minute silence to mourn the passage of Prophet Temitope Balogun Joshua, the founder of the Synagogue Church of All Nations (SCOAN).
This was just as the Senate President, Ahmad Lawan, sent a condolence message to the family of the deceased who died on Saturday, last week.
Coming under Order 43 of the Senate Rules, the Deputy Leader, Senator Ajayi Boroffice, drew the attention of his colleagues to the demise of Prophet T. B. Joshua.
He said: "I bring to the attention of the Senate, with heavy heart, the death of Prophet Temitope Balogun Joshua, prominent philanthropist and founder of Synagogue Church of All Nations (SCOAN) on June 5, 2021 at the age of 57;
"The Late Prophet Temitope Balogun Joshua was born on June 13, 1963 in Arigidi Akoko, Ondo North Senatorial District, Ondo State;
"He received his early education at St. Stephen's Anglican Primary School in Arigidi Akoko, Nigeria, between 1971 and 1977;
"The late Prophet Temitope Balogun Joshua was a man of humble beginning who rose to build the Synagogue Church of All Nations (SCOAN), a ministry renowned for charity; with membership from across Nigeria, Africa, Latin America and other parts of the world."
Senator Boroffice eulogized Prophet T. B. Joshua saying, "He epitomised the true Nigerian spirit, he was religious tolerant, welcoming to all ethnic inclinations and believed in the unity of Nigeria;
"The late Prophet Temitope Balogun Joshua was an illustrious son of Ondo State who contributed his quota to the advancement of Ondo State, sponsored electrification projects in communities, installed transformers and largely provided succor to the needy in the society;
"The late Prophet Temitope Balogun Joshua was renowned for his humanitarian services in key areas like community support, scholarships, disaster relief, education, sports and support for migrants and deportees;
"For many years, late Prophet Temitope Balogun Joshua sponsored feeding programmes for widows, orphans, physically challenged and less privileged people without discriminations;
"His commitment to peace and stability of this country was quite mind-boggling as he committed huge resources to live changing rehabilitation programmes for former Niger Delta militants;
"He was a major promoter of sports development in Nigeria, established the Emmanuel Soccer Academy and my People FC for the purpose of helping young talented footballers and some of the young footballers have made Nigeria proud in international competitions;
"He was a great ambassador of Nigeria as he sponsored a combined team of medical personnel and humanitarian workers to Haiti aftermath of the Haiti earthquake in 2010;
"Furthermore, late Prophet Temitope Balogun Joshua extended humanitarian aid to Ecuador and rebuilt school in Ecuador after the Ecuador earthquake in 2016;
"The late Prophet Temitope Balogun Joshua significantly promoted tourism in Nigeria as thousands of religious tourists from Africa and other continents fly into Nigeria to attend his church's weekly services;
"He was a consummate and compassionate Nigerian who supported community development in great measures and paid his dues in Nation building;
"In recognition of his altruistic contributions to National development, the Federal Government of Nigeria honoured late Prophet Temitope Balogun Joshua with Order of the Federal Republic (OFR) in 2008;
"His death is great loss to Ondo North Senatorial District in particular and Ondo State and Nigeria in general;
"Prophet Temitope Balogun Joshua lived a selfless and impactful life, and left a legacy of service and sacrifice."
In his remarks, the Senate President said, "Let me condole the family of T. B. Joshua, and also say that our country and Nigerian Leaders across all levels need prayers.
"We need the intervention of God while we continue to do our work and perform our functions and duties.
"The prayers from everyone will be very important and we continue to ask for that because this nation and the people believe in God, and we believe that God can help us in anyway that is possible to overcome the numerous challenges our country is passing through."
Update: 2024 Appropriation Bill Passes Second Reading At House Of Reps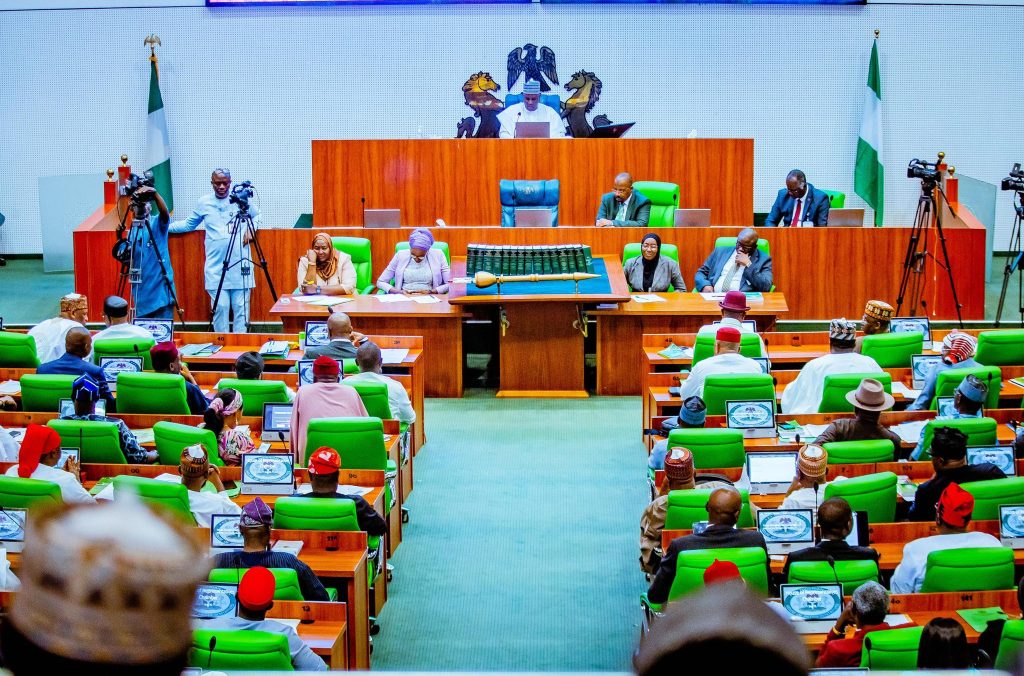 The House of Representatives has passed the N27.5 trillion 2024 budget for a second reading.
The House leader, Julius Ihonvbere, on Thursday, November 30, while leading the debate on the general principles of the budget, commended President Bola Tinubu.
Ihonvbere noted that national security and education which got significant allocations will be enhanced if implemented.
He said, "Nigeria will be more secure with the allocation to defence and security. As a teacher, I am impressed by the emphasis on basic education. I am sure that education will be better off this time."
Tinubu Presents His First Budget As President On Wednesday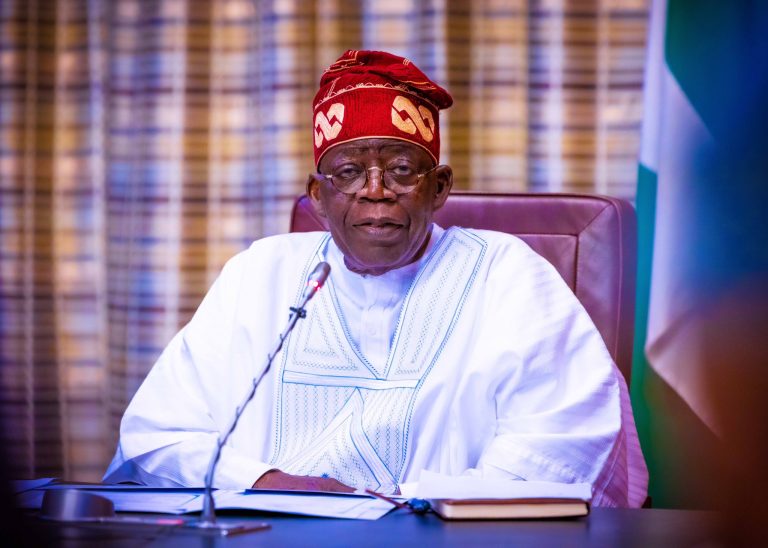 President Bola Tinubu will present the 2024 budget to the National Assembly on Wednesday.
This is according to a memo dated November 27, 2023, signed by the federal legislature's Secretary of Human Resources and Staff Development, Shuaibu Maina Birma, on behalf of the Clerk to the National Assembly.
"I am directed to inform you that the 2024 Budget would be presented by the President of the Federal Republic of Nigeria at the Joint Session of the Senate and the House of Representatives on Wednesday, 29th November, 2023," it read.
Meanwhile, the Federal Executive Council has approved a 2024 budget of N27.5 trillion.
This followed the review of the Medium-Term Expenditure Framework earlier passed by the National Assembly which benchmarked the exchange rate at N700 to $1 and crude oil price at $73.96 cent per barrel.
Briefing State House Correspondents shortly after the Federal Executive Council meeting at the Presidential Villa, the Minister of Budget and Economic Planning, Abubakar Bagudu, said it revised the MTEF and the Fiscal Policy to use an exchange rate of N750 to $1 and also a benchmark crude oil reference price of $77.96 per barrel.
According to Bagudu, the FEC also approved an Appropriation Bill for 2024 with an aggregate expenditure of N27.5 trillion, an increase of over N1.5 trillion from the previously estimated.
He also noted that using the old reference prices, the forecast revenue is now N18.2 trillion which is higher than the 2023 revenue, including that provided in the two supplementary budgets, in which the deficit is lower than that of 2023.
Senate Seeks Nigeria's Inclusion In $147billion Global Bitumen Market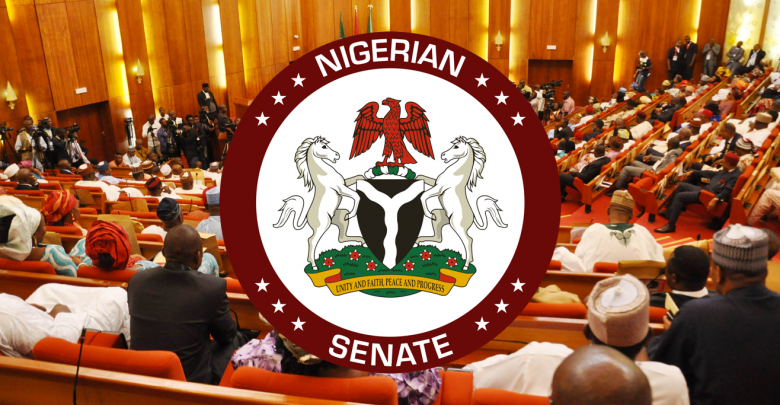 …passes Bitmen Development Commission Bill  for second reading 
The Senate Thursday made legislative move of including Nigeria in the $147billion global bitumen market with passage for second reading , a bill seeking for establishment of Bitumen Development Commission  .
Nigeria as stated in the bill sponsored by Senator Jimoh Ibrahim ( APC  Ondo South) , has quantum of 5.9trillion barrels ( 938billion m³) of global in – place Bitumen and heavy oil resources , second to Venezuela .
He specifically informed the Senate that more than 80% of the resources are found in Canada , United States of America , Venezuela and Nigeria .
But lamented that while other countries blessed with the Natural resources are exploiting it through required legislations or legal frameworks , Nigeria' has no legal framework for such exploration with attendant untapped opportunities and huge market loss .
Therefore according to him, " the  objectives of the Bill includes: the need to develop a legal framework for the regulation of the Bitumen development in Nigeria;  to prevent unconventional sources from taking advantage of research-enhanced applications over other competitors; and to lead innovation and resource-based strategy in the development of bitumen in Nigeria.
"The Bill will also ensure effective utilisation of over 38 billion reserve of bitumen in Nigeria; and to promote economic diversification policy of the Federal Government".
He added that the Bill among other reasons, seeks to  restrict the activities of the commission to its regulatory and cordinating functioons , specifically  as it relates to the Develooment of Bitumen in Nigeria .
Ondo State alone according to him , has the highest deposit in Africa with an estimated value of $42billion which are aside from depisits in Ogun State , Edo , Lagos  and Akwa- Ibom States .
" The proposed Bitumen Development Commission when established , would fastrack the development of Bitumen in Nigeria , make her a key player in the $147billion global market and  create instant 12, 000 jobs for Nigerians .
" It would also help Government at various levels to put in place asphalted roads in various communities .
" Out of the 200, 000 kilometres of roads in  Nigeria , only 20, 000 are asphalted even with imported Bitumen which is not good and being addressed with the  proposed commission" he said .
Many of the Senators who contributed to debate on the bill , concurred with Jimoh Ibrahim's submissions , making the Senate as put to voice votes by its President , Godswill Akpabio , passed it for second reading .
Akpabio who commended Senator Jimoh Ibrahim for sponsorship of the development – driven bill, mandated the Senate Committee on Solid Minerals to make further legislative inputs on it and report back in a month's time .