NDLEA Intercepts 2060kg Heroin, Others At Lagos Airport
Operatives of the National Drug Law Enforcement Agency (NDLEA), have intercepted over 2,060 kilograms of assorted drugs.
The drugs which include heroin, methamphetamine, cannabis, tramadol and Rohypnol were seized in operations at the Murtala Muhammed International Airport, MMIA, Lagos as well as Ondo, Edo, Kano, Kaduna, Plateau and some courier companies.
In a statement on Sunday, the NDLEA said two consignments of heroin weighing 4.40kg and 550grams were intercepted on October 6 and 15 respectively at the cargo shed of the MMIA, Ikeja.
NDLEA spokesman, Femi Babafemi, noted that the first was seized at the SAHCO import shed of the airport when it was discovered inside bags of granulated sugar and flour from Johannesburg, South Africa via Addis Ababa to Lagos on an Ethiopian Airlines flight.
Two suspects; Chukwuemeka Ugochukwu, a freight agent that cleared the consignment and one Kabiru Aminu, a stock keeper that was to collect the cargo for onward distribution to recipients were arrested for further investigation.
In a follow-up operation on 9th October, one Adeoya Segun Joy who was to collect the luggage from Kabiru Aminu was arrested at Ajao estate while Enahoro Emmanuel Anointing who was also assigned to collect the consignment was nabbed in Abule Egba area of Lagos.
Both were acting on instructions from their partners in South Africa.
The second consignment discovered at the SAHCO export shed and concealed in walls of 10 cartons laced with tailoring materials, was heading to Malaysia via Addis Ababa on an Ethiopian cargo airline, while a freight forwarding agent, Ekpe Samson Victor was arrested in connection with the illegal export.
Attempts by another freight agent, Igwe Okoye Onwukwe to export two consignments of cannabis to the United Kingdom have been foiled by NDLEA operatives.
The first attempt was made on October 15, when Igwe Okoye Onwukwe presented a carton of 16.55kg cannabis for export to the UK at the NAHCO export shed where he was promptly arrested.
Curiously, another consignment of 15.85kg cannabis also heading to the UK and intercepted on 20th October, was traced to Onwukwe as the owner even while still undergoing investigation in custody.
In Ondo state, two persons; Uchenna Obodo Ali, 22, and Tochukwu Eno, 20, were arrested with 302kg of cannabis when operatives raided a warehouse in Emure forest, Owo LGA on Friday 22nd October.
In Kano, a 45-year-old driver Mohammed Haruna was arrested with 10,161 sachets of Tramadol and Rohypnol tablets and capsules while conveying the illicit drugs in a bus for distribution. Likewise, in Kaduna, another suspected fake soldier, Abiodun Ademoya, from Akure south in Ondo state was arrested in Zaria with 11.6kg of cannabis.
Also in Plateau, operatives intercepted a Yola-bound mass transit bus, with registration number FKY 341 ZA belonging to Gombe Express coming from Lagos, along Jos-Abuja Road, within Riyom LGA.
One of the passengers, Ahmad Musa Musa, 32, was found in possession of 22 pellets of compressed Cannabis Sativa with a total weight of 15kg concealed inside a black bag.
In a most audacious move, a nursing mother, 35-year-old Mariam Drissu was arrested at the Edo state Command headquarters of the NDLEA on Thursday 21st October while trying to smuggle drugs into the cell for a suspect in custody.
Officers on duty had while searching the food brought by Mariam for her relation in custody discovered two cups of "Loud" cannabis weighing 13grams buried inside the food (akpu) meant for the suspect in custody.
In the same vein, officers of the Edo State Command also on Thursday raided a Cannabis farm measuring 3.210691 hectares, in Ayegunle forest, Akoko Edo area of the state, destroyed the plantation and evacuated 100 bags of harvested cannabis weighing 1,639kg, while a suspect, Samuel Ochonogor was arrested in the forest with 66.7kg of cannabis.
At some courier companies in Lagos, over 4.5kilograms of methamphetamine concealed in palm fruit tins, artwork, bottles of cashew nuts, auto spare parts, and picture frame going to Australia, New Zealand, Hong Kong, and Qatar were intercepted by operatives of the Directorate of Operation and General Investigations, DOGI, of the agency.
Commending the officers and men of the MMIA, Ondo, Edo, Kano, Kaduna and Plateau Commands as well as DOGI, for their resilience and tenacity, Chairman/Chief Executive of NDLEA, Brig. Gen. Mohamed Buba Marwa (Retd) urged them and others across the country to continue to keep their eyes on the goal until all the drug cartels in the country are totally dismantled.
Memo Ordering Withdrawal Of Police From VIPs, Fake – Police Sources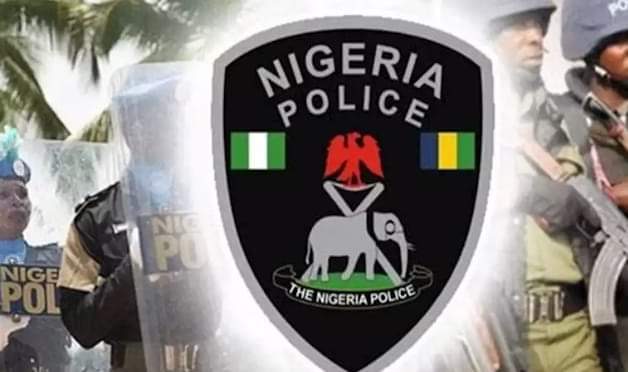 Stories making the rounds in Some online  media outlets about a purported memo with the order for the withdrawal of Mobile Police personnel from the very important personality (VIPs) has been described to be fake by  a retired police Commissioner who was very conversant with the workings of the Police Mobile Force.
Reacting to the purported Memo  retired Police Mobile Squadron Commander, CP Mike Ademola  who is conversant with signals and memos of the PMF having led the Mobile police before retirement,  said it didn't come from the police authority as and therefore, it is fake.
CP Ademola rtd explained that the wordings of the memo shows that it is fake as police signal does not appear without proper identification and directions but from the memo, you would notice that some persons were not properly identified and this is a sign of fake news.
He also commended the acting IGP, Olukayode Egbetokun for having the courage to initiate policies that would reform the Nigeria Mobile Police in order for the PMF to regain the lost glory.
He said, with the initiative like this, the IGP has set the police ready for a better future.
Also, the Force PRO, CSP Olumuyiwa Adejobi when contacted to react to the memo, said the Force management team is currently having their meetings now where critical decisions will be taken.
Meanwhile, our checks showed that no mobile squadron commander has withdrawn their personnel from the people mentioned in the memo as at Monday.
Part of the memo had named important personalities like former secretary to the government of the federation, Boss Mustapha, former governor of Ogun State, Gbenga Daniel, former Zamfara State governor, Matawalle among others as people whose police were withdrawn.
Recall that when the acting inspector-general of police, IGP Olukayode Egbetokun resumed duty as the police boss, he had stated that he would effect the withdrawal of Police Mobile Force personnel from VIP escort/guard duties.
This was even as he established the Special Intervention Squad which according to him would have 40,000 highly trained police officers including selected officers from the Police Mobile Force.
He had explained that this action was to allow the mobile police take back its place in the internal security architecture of the country and reclaim its lost glory.
According to him, "In a bid to kick-start the process of regaining our pride of place in the internal security architecture of our dear country first and foremost, modalities for the creation of a new special squad – the Special Intervention Squad have been initiated.
"This special squad shall consist of 40,000 specially trained elite officers. The Squad will be formed by selecting officers from the pool of existing Police Mobile Force personnel and all tactical units in the country.
"These officers will undergo an intensive pre-deployment training to make them combat-ready for frontline operational duties in all the states of the Federation, with a particular focus on areas plagued with unrest and turmoil.
"By pooling together the expertise and experience of our PMF personnel and other tactical units, we can establish a formidable force that is well-equipped to handle the evolving challenges we face."
The IGP also said the establishment of the squad would help the police to promptly respond to security threats, noting that 1000 personnel would be deployed to every state.
I sleep with mad women every Friday, Yahoo Boy confesses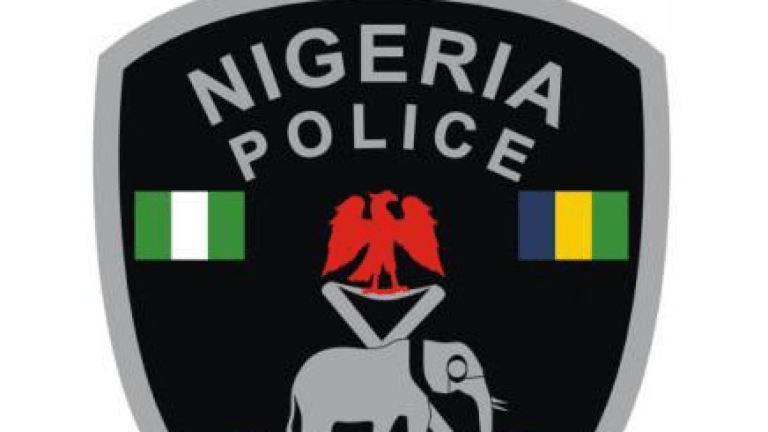 Silas Ade, a 30-year-old man who was apprehended by detectives of the Lagos State Police Command, has confessed to engaging in sexual activities with mentally ill women every Friday of the week.
It was gathered that he was caught attempting to force himself on a pregnant mentally ill woman named Christiana inside an uncompleted building in Isheri Olofin along the Igando-LASU highway.
When caught, he confessed to the police that he engaged in sexual activities with mentally ill women every Friday as part of a money ritual to maintain his wealth.
Silas, who is also suspected to be involved in internet fraud, was paraded around the community before being taken into police custody for further interrogation.
In his own words, "I sleep with mad women every Friday to maintain my wealth
Suspected human trafficking syndicate busted in Abuja sting operation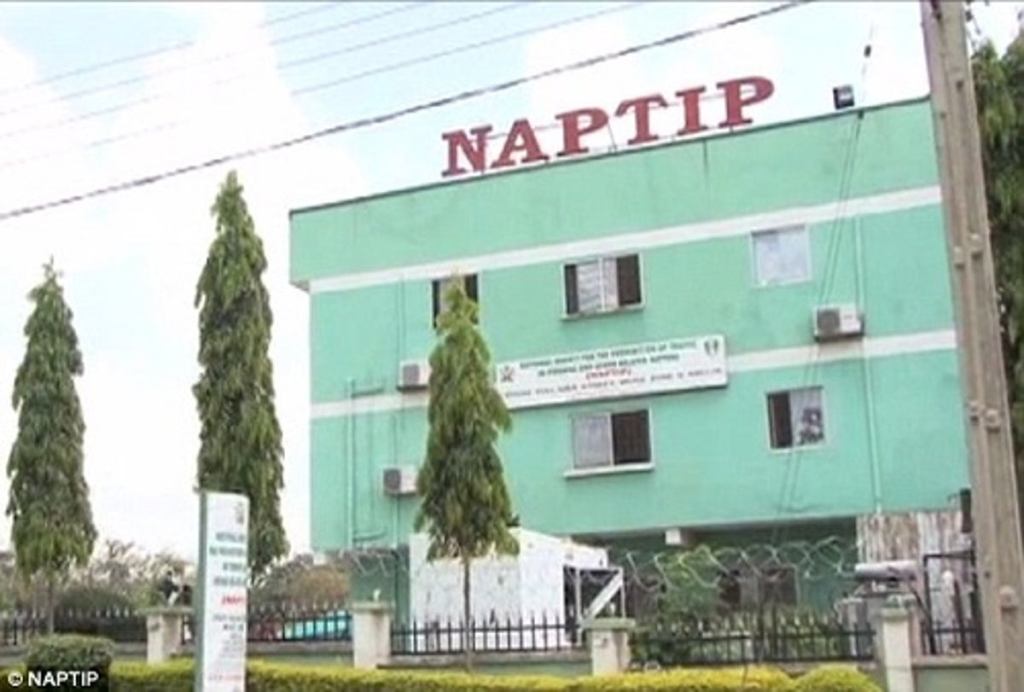 The National Agency for the Prohibition of Trafficking In Persons (NAPTIP) has arrested two suspects in Abuja over alleged human trafficking.
The suspects are Awulonu Franklin and Joseph Ukaluo.
The agency's director-general, Fatima Waziri-Azi, disclosed on Friday that officers of the agency busted the trafficking syndicate on June 9 at about 11:00 a.m.
She said the suspects are part of a syndicate that specialises in moving young female Nigerians between 16 to 26 to India for sexual exploitation and possible organ harvesting.
Ms Waziri-Azi said a sting operation was conducted after several days of undercover activity by operatives of the agency.
She said two female victims between 16 and 22 were rescued just as they were taken to the embassy.
The DG disclosed that the suspects forced the victims to swear an oath of allegiance in two shrines in Delta and Imo.
Ms Waziri-Azi stated that one of the victims also revealed how her very close friend, who had already been trafficked to India, was subjected to having sex with a minimum of 10 men daily.
She further said the agency was on the trail of the suspects' accomplices in India.
The DG said that the two suspects, who claimed to be operating a mobile tour company at the time of their arrest, were found in possession of 28 passports.
She said some passports indicated that the victims were from Ghana, the Republic of Benin, Niger Republic and other countries.
Ms Waziri-Azi listed other materials found in the suspects' possession as laptop, phones, which are under forensic examination, and other equipment related to the commission of the crime.
She disclosed that 10 letter-headed papers belonging to different companies were also recovered from the suspects.
The DG said the agency had placed the hotel where the victims were harboured on red alert as money was paid on behalf of the victims.
She said the agency had collaborated with many organisations and governments to launch a fresh angle to the fight against crime.
However, Mr Franklin, believed to be a prime suspect in the offence, denied involvement in trafficking, saying he only operates a travel and tour company through which he had assisted many people.
He said some passports recovered belonged to some of his clients travelling to study in some countries, including a University in India.
"My company is registered as 'Endless travel and tour agent', and I have been in this business since 2018," he said.
Mr Ukaluo also said he knew Mr Franklin as a travel agent and nothing more than that, adding that they had both lived in the same neighbourhood for many years.
Daniel Atokolo, Director, Investigation and Monitoring Department, told journalists that an investigation is ongoing into the matter.
(NAN)