Na'Allah son's death: It's a case of culpable homicide – Kaduna govt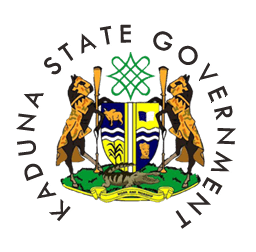 The Kaduna State Government has said that the unfortunate death of Pilot Abdulkarim Na Allah's could be a case of culpable homicide.
Mr Samuel Aruwan, Commissioner for Internal Security and Home Affairs, made this known in a statement to newsmen in Kaduna, NAN reports.
Aruwan said the State Government has been informed that the remains of Ibn Na'Allah were found in his Kaduna home in what appears to be a case of culpable homicide.
"The deceased was found in a bedroom in his residence in Malali, Kaduna North LGA, apparently after having been strangled with a rope.
"This man was the eldest son of Sen. Bala Ibn Na Allah. It's unfortunate he had to die this way.
"However, his remains were buried on Sunday evening at Unguwan Sarki Cemetery, Kaduna and we pray that Allah accepts his soul.
"The Governor has also instructed that the security agencies leave no stones unturned until they find the culprits behind the attack," he said.
Memo Ordering Withdrawal Of Police From VIPs, Fake – Police Sources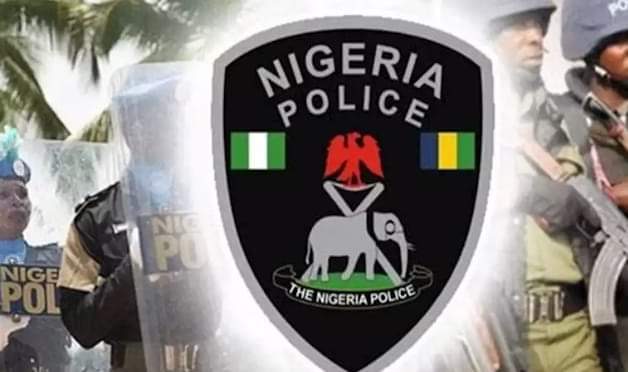 Stories making the rounds in Some online  media outlets about a purported memo with the order for the withdrawal of Mobile Police personnel from the very important personality (VIPs) has been described to be fake by  a retired police Commissioner who was very conversant with the workings of the Police Mobile Force.
Reacting to the purported Memo  retired Police Mobile Squadron Commander, CP Mike Ademola  who is conversant with signals and memos of the PMF having led the Mobile police before retirement,  said it didn't come from the police authority as and therefore, it is fake.
CP Ademola rtd explained that the wordings of the memo shows that it is fake as police signal does not appear without proper identification and directions but from the memo, you would notice that some persons were not properly identified and this is a sign of fake news.
He also commended the acting IGP, Olukayode Egbetokun for having the courage to initiate policies that would reform the Nigeria Mobile Police in order for the PMF to regain the lost glory.
He said, with the initiative like this, the IGP has set the police ready for a better future.
Also, the Force PRO, CSP Olumuyiwa Adejobi when contacted to react to the memo, said the Force management team is currently having their meetings now where critical decisions will be taken.
Meanwhile, our checks showed that no mobile squadron commander has withdrawn their personnel from the people mentioned in the memo as at Monday.
Part of the memo had named important personalities like former secretary to the government of the federation, Boss Mustapha, former governor of Ogun State, Gbenga Daniel, former Zamfara State governor, Matawalle among others as people whose police were withdrawn.
Recall that when the acting inspector-general of police, IGP Olukayode Egbetokun resumed duty as the police boss, he had stated that he would effect the withdrawal of Police Mobile Force personnel from VIP escort/guard duties.
This was even as he established the Special Intervention Squad which according to him would have 40,000 highly trained police officers including selected officers from the Police Mobile Force.
He had explained that this action was to allow the mobile police take back its place in the internal security architecture of the country and reclaim its lost glory.
According to him, "In a bid to kick-start the process of regaining our pride of place in the internal security architecture of our dear country first and foremost, modalities for the creation of a new special squad – the Special Intervention Squad have been initiated.
"This special squad shall consist of 40,000 specially trained elite officers. The Squad will be formed by selecting officers from the pool of existing Police Mobile Force personnel and all tactical units in the country.
"These officers will undergo an intensive pre-deployment training to make them combat-ready for frontline operational duties in all the states of the Federation, with a particular focus on areas plagued with unrest and turmoil.
"By pooling together the expertise and experience of our PMF personnel and other tactical units, we can establish a formidable force that is well-equipped to handle the evolving challenges we face."
The IGP also said the establishment of the squad would help the police to promptly respond to security threats, noting that 1000 personnel would be deployed to every state.
I sleep with mad women every Friday, Yahoo Boy confesses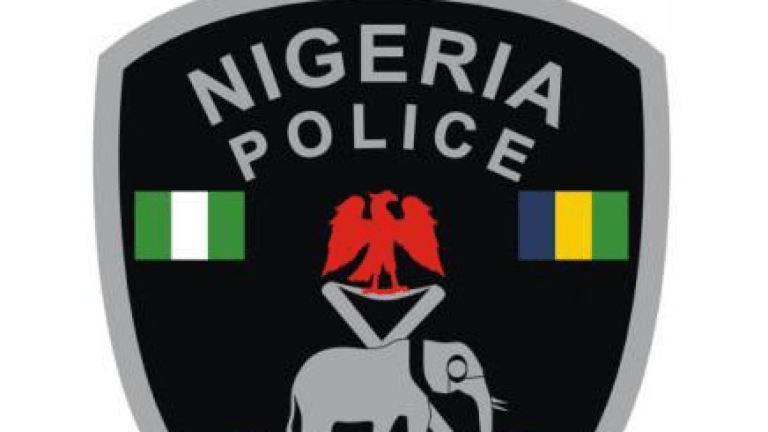 Silas Ade, a 30-year-old man who was apprehended by detectives of the Lagos State Police Command, has confessed to engaging in sexual activities with mentally ill women every Friday of the week.
It was gathered that he was caught attempting to force himself on a pregnant mentally ill woman named Christiana inside an uncompleted building in Isheri Olofin along the Igando-LASU highway.
When caught, he confessed to the police that he engaged in sexual activities with mentally ill women every Friday as part of a money ritual to maintain his wealth.
Silas, who is also suspected to be involved in internet fraud, was paraded around the community before being taken into police custody for further interrogation.
In his own words, "I sleep with mad women every Friday to maintain my wealth
Suspected human trafficking syndicate busted in Abuja sting operation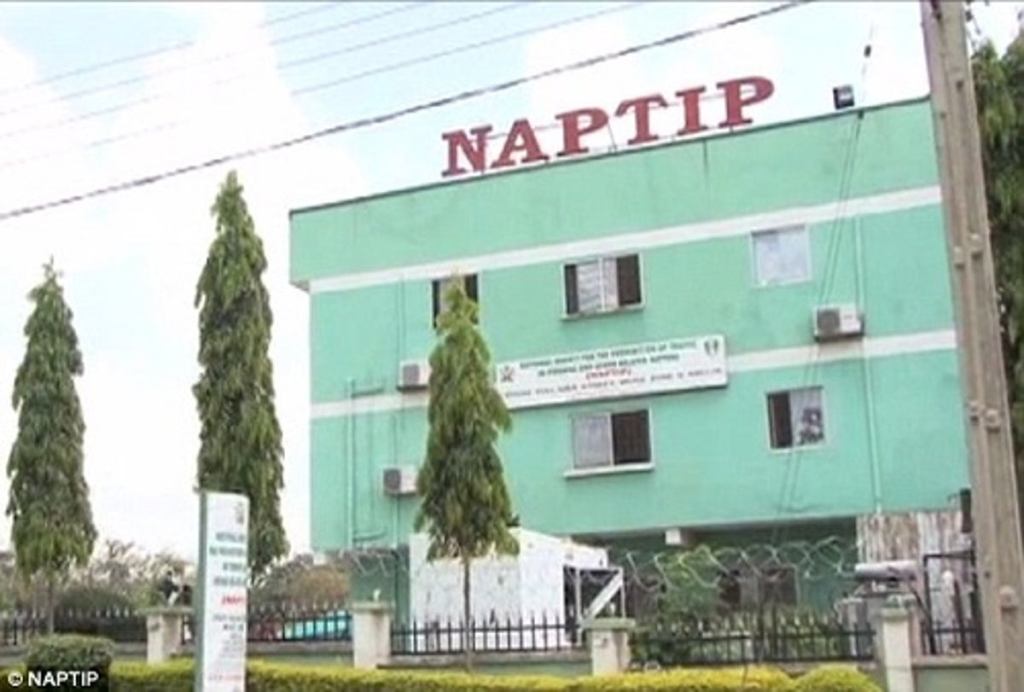 The National Agency for the Prohibition of Trafficking In Persons (NAPTIP) has arrested two suspects in Abuja over alleged human trafficking.
The suspects are Awulonu Franklin and Joseph Ukaluo.
The agency's director-general, Fatima Waziri-Azi, disclosed on Friday that officers of the agency busted the trafficking syndicate on June 9 at about 11:00 a.m.
She said the suspects are part of a syndicate that specialises in moving young female Nigerians between 16 to 26 to India for sexual exploitation and possible organ harvesting.
Ms Waziri-Azi said a sting operation was conducted after several days of undercover activity by operatives of the agency.
She said two female victims between 16 and 22 were rescued just as they were taken to the embassy.
The DG disclosed that the suspects forced the victims to swear an oath of allegiance in two shrines in Delta and Imo.
Ms Waziri-Azi stated that one of the victims also revealed how her very close friend, who had already been trafficked to India, was subjected to having sex with a minimum of 10 men daily.
She further said the agency was on the trail of the suspects' accomplices in India.
The DG said that the two suspects, who claimed to be operating a mobile tour company at the time of their arrest, were found in possession of 28 passports.
She said some passports indicated that the victims were from Ghana, the Republic of Benin, Niger Republic and other countries.
Ms Waziri-Azi listed other materials found in the suspects' possession as laptop, phones, which are under forensic examination, and other equipment related to the commission of the crime.
She disclosed that 10 letter-headed papers belonging to different companies were also recovered from the suspects.
The DG said the agency had placed the hotel where the victims were harboured on red alert as money was paid on behalf of the victims.
She said the agency had collaborated with many organisations and governments to launch a fresh angle to the fight against crime.
However, Mr Franklin, believed to be a prime suspect in the offence, denied involvement in trafficking, saying he only operates a travel and tour company through which he had assisted many people.
He said some passports recovered belonged to some of his clients travelling to study in some countries, including a University in India.
"My company is registered as 'Endless travel and tour agent', and I have been in this business since 2018," he said.
Mr Ukaluo also said he knew Mr Franklin as a travel agent and nothing more than that, adding that they had both lived in the same neighbourhood for many years.
Daniel Atokolo, Director, Investigation and Monitoring Department, told journalists that an investigation is ongoing into the matter.
(NAN)