Muhammadu Buhari Mother, Child Hospital commissioned in Yobe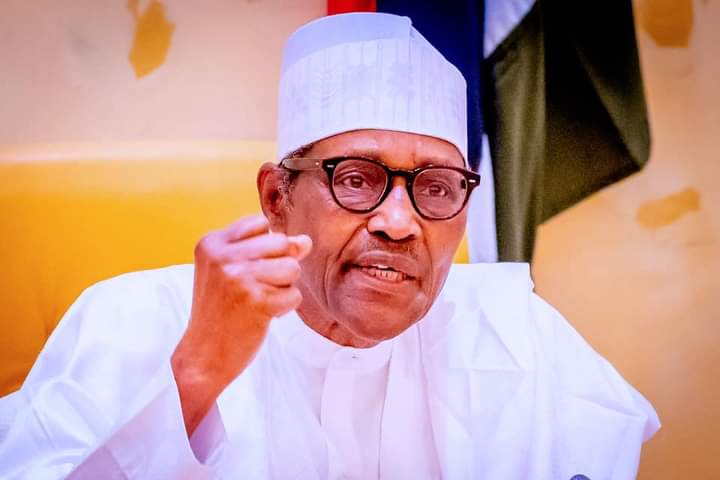 ***Skills Acquisition Center named after Ahmad Lawan
The President of the Senate, Ahmad Lawan at the weekend commissioned a 120-bed capacity Mother and Child Hospital named after President Muhammadu Buhari.
The health facility which was facilitated by the Senate President was constructed by the Federal government through the Office of the Senior Special Assistant to the President on Sustainable Development Goals(OSSAP-SDGs) and located in Gashua, Yobe North Senatorial District of Yobe State.
A Skills Acquisition Center constructed by OSSAP-SDGs and donated to Umar Suleiman College of Education, Gashua was also commissioned at the weekend by the Senate President.
The College Authourities decided to name the center as Senator Ahmad Lawan Center for Entrepreneurship.
Speaking at the Commissioning of the Mother and Child Hospital on Saturday, the Senate President described the event as epoch making.
"Today marks another very important epoch making event, a very positive historical development for us in this part of Nigeria.
"Today as we are all gather here, we have come to officially commission the Mother and Child Hospital and it is my privilege to name this very important Mother and Child Hospital in Gashua as Muhammadu Buhari Mother and Child Hospital, Gashua because President Muhammadu Buhari has made very positive difference in the lives of people of this particular Senatorial District and Yobe State in general.
"We have never had a very good attention from the Federal government like this time around and therefore this is the least we can do to remember President Muhammadu Buhari and we are trying to do more and more to keep him, his name and legacies in our mind for as long as we live.
"This hospital is one of many that the SDG and indeed the Federal government of Nigeria is building across the country. This is because of the belief of this administration led by President Muhammadu Buhari for providing special facilities like this on health particularly for the welfare and wellbeing of our people.
"This is Mother and Child Hospital and therefore the focus is to reduce the mortality rate in child birth and other things that are related.
"So this hospital, from the moment it will start operation hopefully from today, will be one hospital that we hope will provide all the opportunities for all the facilities here, state of the earth facilities, to take care of our mothers and children in this part of Nigeria.
"It is located in Gashua of course, but the services that it will provide will be available to people across the state particularly and I believe even up to Jigawa State our neighbour here.
"This is in keeping with our belief that when we represent our people, we must always remember to represent there needs and health facility is one of the needs of our people.
"Let me at this point say that what we do here is just to complement what Yobe State government has been doing. We have had legacy projects from past administration led by Governor Ibrahim Geidam. He did quite well. Our Hospitals were rehabilitated and now completed by Governor Mai Mala Buni.
"Therefore what we do is to provide some kind of support to what our state Governor has been doing and I am sure that this partnership is very essential, that all levels of government should be aiming at providing succor and reliefs to lives of the people it governs.
"I congratulate Yobe State Government for doing so much in the areas of health and I want to assure Yobe State Government that those of us who represent you at the national level, National Assembly particularly, we are going to remain focused in ensuring that we also attract facilities like this to make what our State Government is doing to have maximum and total impact in a very positive way in the lives of our people," Lawan said.
The Senate President charged his people to take ownership of the facility by providing adequate watch and monitoring of the health facility and keep eyes on those manning the place to ensure that the right things are being done there.
"I want to assure the community and that on my part, I will continue to play the role of monitor even when I leave office.
"Like Oliver Twist, I want to thank the OSSAP-SDGs for giving us this and for what you are doing in Damaturu. But we wouldn't mind to get more after Damaturu. Maybe in Potiskum and the other part of the state like Geidam. If we can get more budget, we will appreciate but on the whole and I want to say that what you have done will have very positive impact in the lives of our people here in Yobe North and in Yobe State generally and indeed the country," Lawan said.
The Senior Special Assistant to the President on Susteanable Development Goals, Princess Adejoke Orelope-Adefulire said the health facility was just one of the many that had been been built or were being constructed across the country.
At the Skills Acquisition Center, Lawan said it was a testimony to the Buhari government to provide opportunity for the youth to be self reliant and live a decent life.
"As an administration, President Muhammadu Buhari believes that our teaming youth particularly should be self reliant, they should be given the required skills to ensure that they live a very decent life and this Skills Acquisition Center is a testimony to that fact.
"This is now donated to Umar Suleiman College of Education and their Department of Entrepreneurship Development will be in charge. We expect that students of this Institution who will like to acquire some practical skills will benefit from training they will get here.
"We also believe that students from elsewhere outside of this Institution will also be beneficiaries but we expect that this Institution, this centre should be able to provide certificate courses to our youths who may not necessarily be students in the college or indeed in anywhere and I have already approved that the SAIL Foundation, which is my foundation, will work with this Centre and the college authourities to ensure that we get some of our youths to be trained and be given some kind of start-up for them to earn a very decent living.
"So I believe that this is going to make a very positive and progressive impact in the lives of the people of this part of this country," Lawan said.
The Senate President expressed his gratitude and that of his people in gratitude of the people in Yobe North to "our very hard working, patriotic President who believes that Nigeria must be better and I want to also commend the office of the Senior Special Assistant to the President on the Sustainable Development Goals(SDG) particularly the Senior Special Assistant herself for ensuring that the completion of this Centre was done in a very good time and today it is a very good day for us and indeed the people of Yobe North are very grateful."
SOFPON provides free surgical intervention for Lagos residents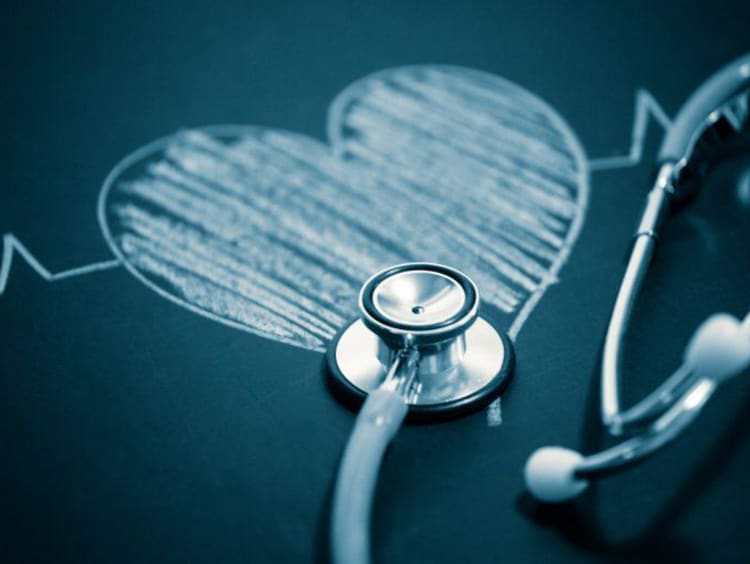 The Society of Family Physicians of Nigeria (SOFPON) has conducted free surgical intervention for 60 residents of Lagos State to reduce morbidity and risk of death from common medical conditions.
Dr Sixtus Ozuomba, Chairman, SOFPON, Lagos chapter, said this during the association's surgical outreach in celebration of the World Family Doctors Day on Saturday in Lagos.
The day celebrated annually on May 19 has as its theme: 'Family Doctors: The Heart of Primary Care', emphasising the critical role of family doctors in delivering compassionate and patient-centred care to their patients.
Ozuomba noted that basic surgical procedures were among the most cost-effective health interventions that could prevent avoidable deaths, boost welfare and economic productivity.
He, however, said that poverty and affordability of surgical care was a huge challenge for many Nigerians, irrespective of the part of the country where they resided.
According to him, to bridge the gap of accessibility to surgical procedures, SOFPON organised free surgical intervention for lipoma, breast lump, ingrown toenail, ganglion, hernia and other day cases surgery.
He said that 60 people would benefit from the intervention which was held at Onikan General Hospital and General Hospital, Odan, Lagos.
Ozuomba said the surgeries funded from the dues and levies of SOFPON members was to complement the Lagos State Government's efforts in ensuring qualitative healthcare for its citizens.
Speaking on the theme of the 2023 celebration, Ozuomba said that family physicians were reputed for providing comprehensive, continuous and coordinated healthcare to individuals, families and communities.
Ozuomba said that family doctors also advocated on behalf of their patients as it regarded government's policies and actions.
"We have a lot of competent areas, what people have been saying is the medical aspects, we are not limited by disease entity, age or sex of the patients.
"Surgery is also an aspect of the competent areas of a family physician. We decided to showcase that this year and let people benefit from it.
"Some people that have been finding it difficult to get into the healthcare system are seizing the opportunity to come in," he said.
He noted that brain drain was affecting all specialties of the health sector, especially the family doctors whom he said were in high demand due to their competence that cuts across specialties.
Similarly, Dr Oghide Oziegbe, Secretary of SOFPON, said the free surgical intervention would relieve many beneficiaries from pain and discomfort which they have had for years but could not treat due to paucity of funds.
Oziegbe noted that the beneficiaries had undergone free laboratory tests and assessments to assess their fitness for the surgery.
He noted that 40 per cent of the patients were booked for hernia surgery, while breast lumps took the other number followed by procedures for ganglion, lipoma and ingrown toenail.
Also, Dr Madewa Adebajo, Medical Director, Onikan General Hospital, said the surgical intervention had assisted to eliminate out-of-pocket expenses for beneficiaries, advising residents to register for the Ilera Eko health insurance plan to ensure access to healthcare services.
He also appealed to healthcare personnel to shun braindrain, saying that the state had improved its infrastructure and curriculum to encourage career progression.
Earlier, Prof. Akin Abayomi, Lagos State Commissioner for Health, said the state was committed to ensuring the provision of quality and affordable healthcare services to residents, irrespective of their socio-economic status.
Abayomi said that Ilera Eko which connoted the wellbeing and health of all residents of Lagos state was created to achieve universal health coverage for Lagos residents.
He called on all residents to prioritise their health and buy into the Lagos State Health Scheme, while commending SOFPON for its efforts in supporting government to bridge access to quality medical care for citizens. (NAN)
Resident doctors suspend 5 days warning strike, resume work today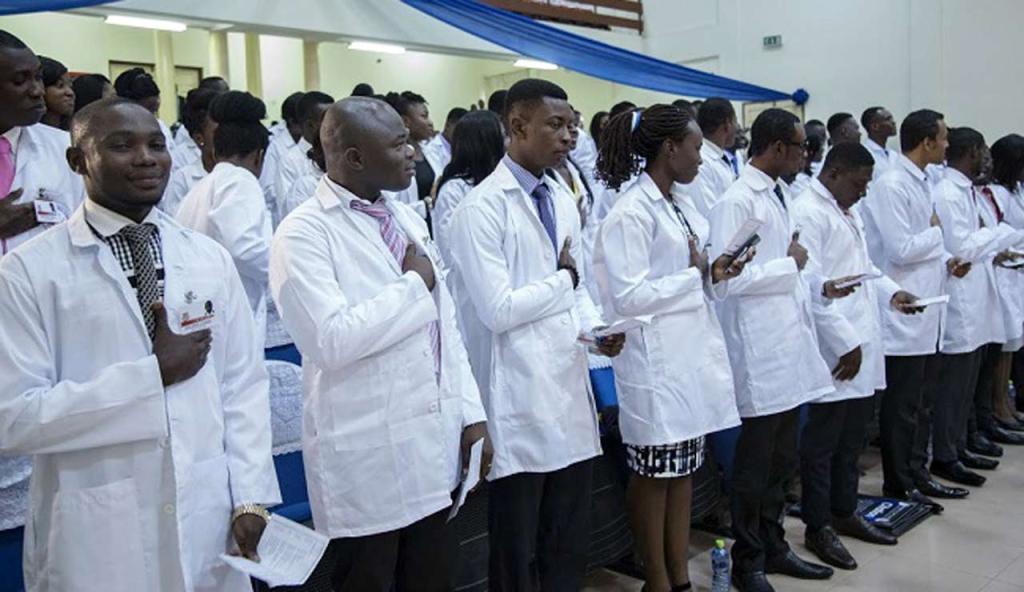 National Association of Resident Doctors, NARD, yesterday, suspended its 5-day nationwide warning strike.
National President of the association, Dr. Emeka Orji, told Vanguard that work resumes by today 8a.m., all federal and state Teaching Hospitals as well as other hospitals where resident doctors are trained.
He said: "Strike has been suspended and work resumes at 8a.m., tomorrow (today). Progress made will be reviewed on June 2. 2023, during our general meeting where the next line of action will be decided."
NMA raises alarm over 5-month doctors' salaries arrears in Abia, Imo, Ekiti, Ondo, Anambra
Doctors strike as national embarrassment
Recall that the doctors under the auspices of the National Association of Resident Doctors, NARD, began a five-day warning strike in public health facilities across the federation on Wednesday last week.
Some of the demands of the doctors include; immediate massive recruitment of clinical staff in the hospitals and abolishment of the bureaucratic limitations to the immediate replacement of doctors and nurses who leave the system, immediate infrastructural development in public hospitals with a subsequent allocation of at least 15 percent of the budgetary provisions to health in line with the Abuja declaration of 2001 and immediate increment in the Consolidated Medical Salary Structure, CONMESS, to the tune of 200 per cent of the gross salary of doctors among others.
Industrial Action: Resident Doctors Give FG Two-Week Ultimatum On Pending Agreements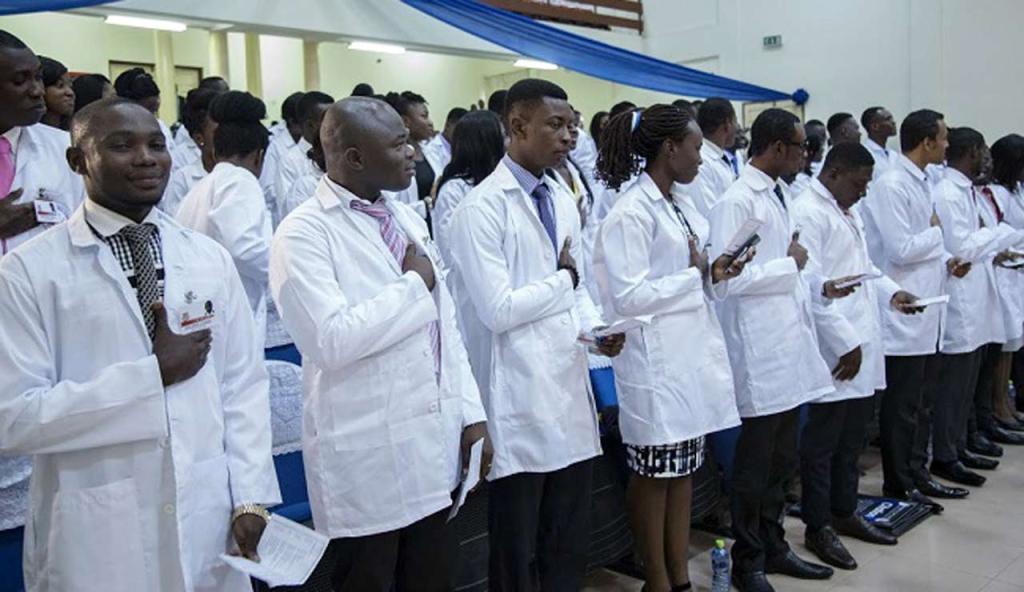 The national leadership of the Nigerian Association of Resident Doctors (NARD) has issued a two-week ultimatum to the Federal Government to commence the implementation of all pending agreements.
The ultimatum was handed down in a communiqué at the end of a three-day extraordinary National Executive Council (NEC) meeting held at the Federal Medical Centre in Abeokuta, Ogun State.
The resident doctors also demanded a 15 percent annual budgetary allocation for the health sector from the current 5.7 percent, to address the current infrastructure decay, the recruitment of clinical staff to bridge the gap created by the current brain in the sector among other demands.
"NEC resolved to issue the Government a two-week ultimatum beginning today, 29th April 2023, to resolve all these demands, following the expiration of which on the 13th May 2023, we may not be able to guarantee industrial harmony in the sector nationwide," the communiqué said.
Among its demands are an immediate increment in the Consolidated Medical Salary Structure (CONMESS) salary structure to the tune of 200 percent of the current gross salary of doctors.
According to the doctors, the demanded revision of salary structure is in addition to the new allowances included in the letter written by NARD to the Minister of Health, Dr Osagie Ehanire, on July 7, 2022 for the review of CONMESS.
The NARD leadership further demanded the immediate withdrawal and jettisoning of the "ill-conceived" bill by the House of Representatives member representing Oshodi/Isolo Federal Constituency II in Lagos State, Ganiyu Johnson, on the alleged enslavement of young doctors in Nigeria.
It also sought the immediate payment of the 2023 Medical Residency Training Fund (MRTF) in line with the agreements reached at the stakeholders' meeting convened by the Federal Ministry of Health.
"This should be done without further delay," the communiqué added.
It also demanded the commencement of payment of all salary arrears owed to NARD members, including 2014, 2015, and 2016 salary arrears, as well as areas of the consequential adjustment of the minimum wage.