Lagos will continue to create room for youths devt – Sanwo-Olu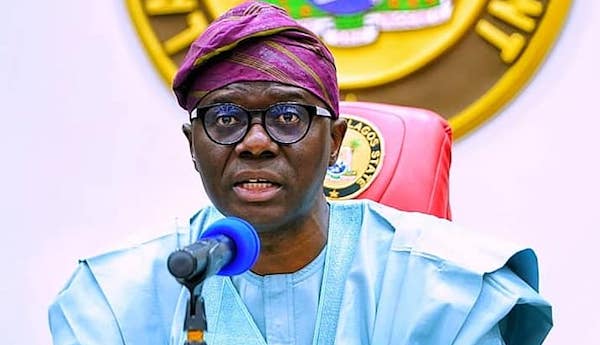 The Lagos State Government said on Tuesday it will continue to create enough space for youths to thrive in business and governance.
Gov. Babajide Sanwo-Olu gave the promise at a one-Day sensitisation programme for youths, tagged: "Youths and Moral Values in an Evolving Society: Challenges and Recommendations," organised by the office of the Governor's wife at Agidingbi, Lagos.
Sanwo-Olu urged youths to utilise their time well so it could add value to them in the future.
He said: "There is space for our youths in government, especially seeing that our executive is a blend of the young, young at heart, women and youths.
"Government cannot employ everybody but we will create the environment where people can become entrepreneurs and solutions to challenges.
"The sole duty of government is not just salary payment, but to ensure that policies and programmes allow the private sector to employ more people.
"We are also reviewing courses offered in our institutions of higher learning to reflect current realities and future needs," he said.
The governor, therefore, urged the youths to take the path that would benefit them fully and be committed to it.
Earlier, the governor's wife, Dr Ibijoke Sanwo-Olu, urged youths to take advantage of the various opportunities in the state to fulfill their potentials and promote moral values to ensure a better tomorrow.
She advised youths to be patient, persevere, disciplined and do the needful to make Nigeria great.
Dr. Sanwo-Olu said the programme had been specially packaged for youths in Lagos State to see how they could take advantage of the various opportunities available to ensure a better today and a brighter rewarding future for them.
"I urge you to take advantage of this programme to gain all the knowledge you can and see how to apply the lessons going forward.
"This is also a good avenue for you to network and amplify the right connections that will be beneficial to your aspirations and dreams," she said. (NAN)
SANWO-OLU COMMISSIONS MINI STADIUM, COMPUTERISED YOUTH CENTRE IN IKORODU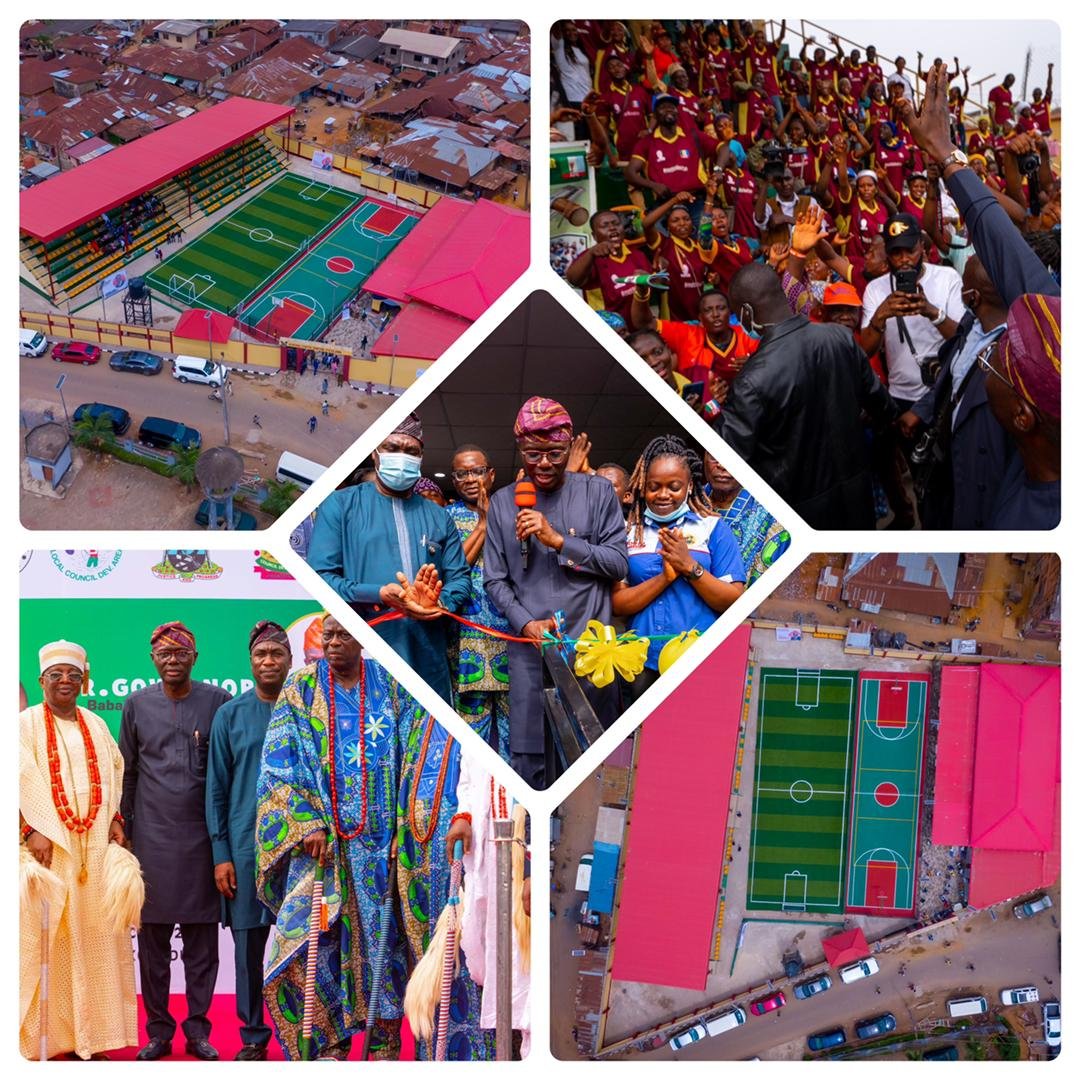 •Governor lists infrastructure scorecard in Ikorodu, as work commences on Ijede-Gberigbe Road
•74 claimants get N500 million compensation on properties demolished for road projects
Ikorodu Division in Lagos State, on Thursday, throbbed with palpable excitement for the inauguration of twin projects built for the youth by the State Government. Governor Babajide Sanwo-Olu fulfilled his pledge, delivering a state-of-the-art mini stadium and a computerised Youth Centre in Ita-Elewa area of the ancient town.
Sanwo-Olu commissioned both facilities during his working visit to Ikorodu to inspect State Government's capital projects across the area. A large crowd thronged the Ikorodu Town Hall, where the Governor and members of cabinet met with residents to get feedbacks on how the programmes and policies of the Government are impacting lives.
Chairmen of all the six local councils that make up Ikorodu division were in attendance with their deputies and councillors. Also, members of the Governance Advisory Council (GAC) from the division attended the event.
The Youth Centre project, initiated and completed by the Sanwo-Olu administration, is aimed at providing a conducive environment for sporting and catering for education and vocational needs of youths in Ikorodu.
The mini stadium, built with a semi-standard basketball court, was developed by the State's Ministry of Youth Development. Office of the Senior Special Assistant on Sustainable Development Goals (SDGs) to the President and member representing Ikorodu in the House of Representatives, Hon. Jimi Benson, supported the stadium project by building spectators' stands and the pitch.
The intervention, Sanwo-Olu said, are initiated to address growing social vices and create platform for young people to realise their potential in sports, education and vocational development.
The Governor said more youth centres were at various stages of completion in some areas across the State, including Badagry, Orile Agege, Isheri, Epe and Ikeja, pointing out that the objective was not to leave young people behind in development programmes of the Government.
He said: "The visit to Ikorodu today is to meet and engage with our citizens to see first-hand, how programmes and policies of our administration are touching and impacting lives. This visit comes with a package of treats for the youth, as I am pleased to deliver the newly completed Ikorodu Youth Centre here in Ita-Elewa. Also being commissioned is a mini stadium built by our Government.
"These youth-focused projects are to provide a conducive environment for sporting activities, while also catering for education needs and vocational development of our teeming youth population of Ikorodu and environs. With facilities like these ones, we hope to keep our young people off the streets and reduce social vices, such as drug abuse, prostitution and hooliganism."
Ikorodu division has benefitted immensely from numerous infrastructure renewal projects initiated by the Sanwo-Olu administration in areas that include healthcare, housing, agriculture, education, drainage, roads and transportation. The Governor, last year, completed and commissioned Ijede Road, which opens into Ewu Elepe and Itamaga.
Ongoing projects of the State Government in Ikorodu include the construction of Agric-Isawo-Konu-Arepo Road, Ikorodu Roundabout, construction of Emuren Junction and Parafa Along on Ikorodu-Imota Road, upgrading of Bola Ahmed Tinubu-Igbogbo-Igbe Road, construction of Oba Sekumade Road, improvement project at Sulaimon Soderu Bypass and construction of Powerline Road in Akasoleri, among others.
Responding to Ikorodu residents' feedbacks, Sanwo-Olu announced that construction work on the second phase of Ijede Road, which starts from Ewu Elepe into Gberigbe, would commence on Saturday, noting that the Government and the contractor had sorted all issues delaying the road project.
The Governor also informed the Ikorodu residents that the State Government had set aside funds for the overhaul of Odogunyan Expressway, a boundary road that connects Lagos and Ogun States. He said the only thing delaying the project was the counterpart funding from the Federal Government, promising that the rehabilitation work would commence on the road immediately the counterpart funds were made available to the contractor.
He said: "Ikorodu division offers the State a vast area of land for agricultural development. It is for this reason we chose the division as the site of the State-owned 32 Metric Tonnes per hour Imota Rice Mill, which is the largest in sub-Saharan Africa. We will be bringing Mr. President to commission the rice mill, which has annual production capacity of 2.5 million bags of 50kg rice.
"On business and investment front, our administration has facilitated the establishment of Libra Cycle, a Domestic Export Warehouse (DEW), sitting on 12 hectares of land in Ibeshe, and which serves as a bonded terminal providing depot services to eight of the world's biggest shipping lines. We completed and delivered 480-unit homes in Babatunde Olushola Benson Estate, while also commissioning a 40 metric tonnes Liquified Petroleum Gas (LPG) Refill Plant in Igbogbo-Baiyeku Local Council Development Area (LCDA), thereby creating hundreds of jobs for young people in the supply chain."
Sanwo-olu praised all the six council chairmen in the division for good representation which the All Progressives Congress (APC) has at the grassroots, urging them to deliver more projects that would change the lives of the residents.
Commissioner for Youth Development, Hon. Segun Dawodu, listed other facilities in the mini stadium to include volleyball court, table tennis section, 200-capacity hall, snooker and pool table, fully-equipped gymnasium, ICT Centre with Internet, counselling section for wellness and people with drug and mental challenges.
Also, there is vocational section for training of youths in different vocations. The facility is powered by 250Kva generator.
Chairman of Ikorodu Local Government Area, Hon. Wasiu Adesina, acknowledged the Governor's transformation strides and commitment to physical development of the town, stressing that all challenges being faced by Ikorodu residents were being gradually solved.
The council boss said despite paucity of funds, all councils in the division had complemented the State Government's efforts in road construction, strengthening of security architecture in the division, and empowerment programmes.
Adesina said: "We are delighted that you have shown exceptional courage in the manner in which you championed the course of the upgrade of Lagos State Polytechnic in Ikorodu to University of Science and Technology. On agriculture, it gives us a lot of joy that Ikorodu houses the biggest rice mill in West Africa. Your vision for Ikorodu development is becoming a reality and your policies have brought about laudable developments in the area of security, infrastructure, tourism, transportation, and job creation."
The council boss appealed to the Governor on the upgrade of Odogunyan Industrial Estate and renovation of royal palaces in Imota, Igbogbo, Isiwu, Ipakodo, Ijede and Ibeshe.
In line with promises made to those affected by construction projects going on in Ikorodu, Governor Sanwo-Olu handed N500 million compensation to 74 claimants and worship centres whose structures were demolished to pave way for the construction of Igbe-Igbogbo-Bola Ahmed Tinubu Way.
NYSC Unveils Maiden Movie, A Call to Service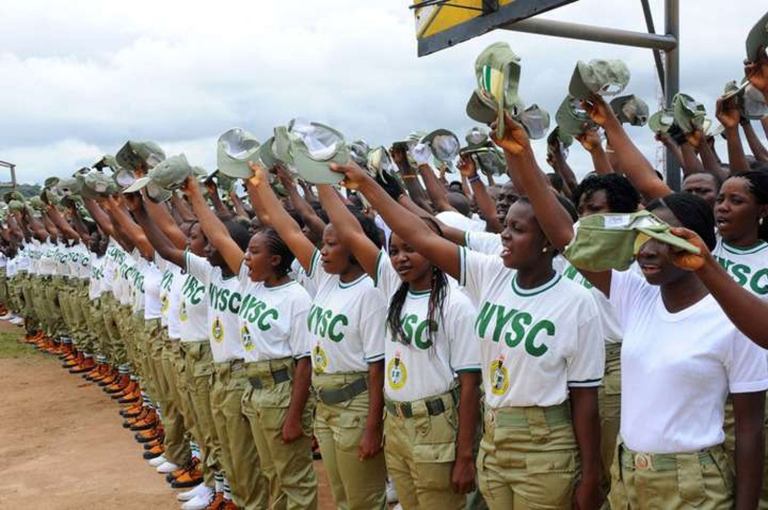 The National Youth Service Corps has officially unveiled its maiden movie titled, "A Call to Service".
The Scheme said it would continue to sensitize members of the public on their expected roles and responsibilities as spelt out in the NYSC Act Cap N84 Laws of the Federation of Nigeria 2004 and the NYSC Bye-Laws.
It also reiterated its commitment towards encouraging the youths to be vanguards of patriotism, national unity, peace and cohesion, which are hallmarks of the National Service.
NYSC Director-General, Brigadier General Shuaibu Ibrahim, in a statement by Deputy Director, Press and Public Relations, Emeka Mgbemena stated this in Abuja in his address while unveiling the maiden NYSC movie.
Ibrahim said, "the movie will encourage locally and foreign-trained Nigerian graduates that are eligible for National Service to immediately make themselves available for service upon graduation as well as avoid infractions such as abseentism, abscondment and certificate forgery".
The DG added that NYSC has become a household name in Nigeria owing to its invaluable contributions to national unity and development.
He said the role of NYSC in the training and youth mentorship prepares them for future leadership responsibilities which have been appreciated by all and sundry.
Ibrahim added that successive managers of NYSC have taken various measures aimed at sustaining public support for the Scheme.
'We not only make it responsive to contemporary national needs but also ensure adequate publicity for our programmes and achievements", the DG said.
Speaking further, Ibrahim said the NYSC movie is part of the innovative approaches of the present management to engendering greater appreciation of the relevance of the Scheme.
He said, "Most of the actors in the movie were serving Corps Members at the time of its production.
It is an advocacy and sensitisation tool that is also expected to influence greater commitment of stakeholders to their responsibilities".
The NYSC boss, who said the Scheme would continue to provide opportunities for Corps Members to develop their potentials added that, "we have produced several short films aimed at sensitizing the public on issues such as elections, safe blood donation and campaign against open defecation".
Ibrahim disclosed that apart from deploying NYSC Movies as instruments of entertainment and education, the NYSCwood will serve as training platform for Corps Members who will be interested in pursuing carreer as professional movie actors and actresses, while also generating revenue for the Scheme.
He said NYSC has partnered the Actors' Guild of Nigeria, with a view to providing further opportunities for the development of creativity of interested Corps Members.
"We have established the NYSC National Cultural Troupe which is equally aimed at developing talents of the Corps Members in drama and cultural performances".
Since its establishment, the DG said NYSC National Cultural Troupe, which is now commercialised has performed at both formal and informal functions, dazzling it's audience with outstanding display of Nigeria's rich cultural heritage.
The Minister for Youth and Sports Development, Mr Sunday Dare in his goodwill message commended the Director-General for his impactful leadership style.
He promised to ensure that the NYSC National Cultural Troupe performs at every government function.
Dare said Corps Members represent the vitality and strong presence of a future that is certain.
"The scheme is more relevant than it has ever be before", he said.
The Minister added that he will soon present a memorandum of understanding on the establishment of NYSC Trust Fund before the Federal Executive Council.
Former Head of State and the founding father of NYSC, General Yakubu Gowon commended NYSC Management for providing enabling environment for the Corps Members to discover their talents.
Speaking through a member of NYSC National Governing Board, Alhaji Yusuf Nalado, General Yakubu Gowon said his administration's decision to establish the National Youth Service Corps has paid off from the numerous achievements the Scheme has recorded in almost five decades of its existence.
He urged the Corps Members to continue striving to consolidate on the achievements of the Scheme's mandate.
"I called on Nigerians to continue to support the Scheme to sustain the achievement of its mandate", Gowon said.
The three-hour movie which was produced by an ex-Corps Member, Jairuspaul Osazuwa, directed by Emmanuel Eyaba featured Pete Edochie, Toyin Abraham, Belinda Effah, Anita Asuoha (real Warripikin) and other Nollywood stars
VACCINE ACCEPTANCE: NANS, NPHCDA Partner To take Campaign to Schools Nationwide.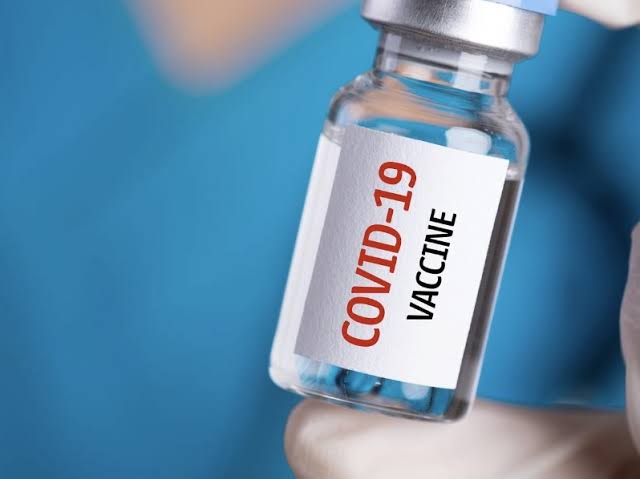 The leadership of the National Association of Nigeria Students (NANS) has thrown it's weight behind the Nigeria government to make sure that students across the country takes the vaccine.
This became necessary with the current challenges of vaccine hesitation being experience across the country especially amongst students of institutions If higher learning
The National President National Association of Nigeria Students (NANS) Comrade Sunday Dayo Asefo who made this known during a joint press conference with the management of National Primary Healthcare Development Agency (NPHCDA) in Abuja said Nigerian students and her leadership shall continue to cooperate and partner with every relevant MDAs to ensure heathier students across the country and they are prepared to partner with NPHCDA to ensure all students were vaccinated especially as the Yuletide approaches.
In his words, "The NANS leadership after wide consultation with all rank and file including stakeholders and experts in the health sector alongside our independent survey and investigation on the vaccination of citizens exercise embarked on by National Primary Health Care Development Agency,
"We wish to announce the safety of this vaccine for all Nigerians and Nigerian students in particular, to demonstrate acceptance and endorsement of this vaccine for all in line with this resolution , my humble self as National President along side Senate President, National Executive Council Members and members of the National Secretariat of NANS shall be taking our first jab today. This is to lead by example as it marks the kick off of vaccination exercise for the entire Nigerian Students.
"To ensure proper dissemination of this information in form of awareness, NANS have set out action plans to ensure proper education and orientation of teeming Nigerian students on this vaccination exercise, its importance and its role in protecting ourselves and our loved ones, most especially in this yuletide period when we have many of our relatives coming from abroad in the spirit of celebration".
Today we are bold to say with pride that our teeming members (Students) across the six geopolitical zones of the Federation have demonstrated commitment and ' resilience in the collective fight against the spread of the deadly virus COVID 19. This is evident in the minimum record of cases on any campus; only very few, this is a clear indication of Nigerian students supportive role and tendency with high level of compliance to the safety guidelines announced by the federal government.
This action plans is commencing with this press briefing. It will be followed by awareness campaign kick off/rally and Senate meeting at University of Abuja, then Zonal Congresses across the six geopolitical zones of the federation then campus to campus vaccination exercise by NPHCDA in company of NANS monitoring Team.
Speaking Earlier, Executive Director, NPHCDA, Dr. Faisal Shuaib stated that there was a need to wrap up covid-19 vaccination, so people could return to their normal way of life and business.
He added that over 6million Nigerians have been vaccinated safely and that data had shown over 80% of those who have died from covid-19 in Nigeria were those who were unvaccinated.
Shuaib stated that there were mass vaccination sites deployed all across the country, so people can have easy access to the vaccination, saying there were painless:
"For those concerned about needles, this is an example of a Vaccine that is painless. You may experience some side effects such as mild swelling or some fever.
"These vaccines can protect you against severe forms of covid-19 and also prevent deaths from covid-19 vaccination",