How I will reposition National Troupe–Director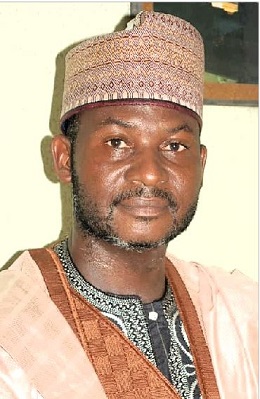 The Artistic Director of the National Troupe of Nigeria, Mr Ahmed Mohammed, says he will reposition the troupe through sustained engagement of artistes and private public partnership.
Mohammed, who is also the Chief Executive Officer of the troupe, said this in an interview with the News Agency of Nigeria (NAN)  in Abuja.
"Over time, the number of artistes in the troupe has been dwindling.
"Basically, we don't have the dancers. When we look at the troupe,  we are looking at musicians,  dancers and we are looking at people who are able to act.
"This is because we also do stage drama showcasing some life changing experiences in Nigeria.
"We look our own peculiarities and who will be able to project certain cultures in a very good light.
" We don't have that kind of team.  I think for the past two, three years, we  have not had that kind of team.
" Now that I'm here, I'm trying to look at how I will reposition the troupe.
"Part of what we are to do is that we  are going to do auditioning. That auditioning could be at the zonal levels within the country.
"From there,  we will get the best out of the best.
"This will give us the kind of artistes and pattern we want and we will ensure that they have required resources and tools to work with like  costumes, " Mohammed said.
According to him, the troupe is also focusing on those already engaged in theatre such as members of art councils in states.
"We will fish out talents from those groups. We will camp and train them.  And then we move around to perform in places where we are requested to go and perform.
"We also seek partnerships with the private sector and government agencies because they always have engagements and want us to perform there.
"We also have children's programme. One of our objectives is to ensure that we seek for talents among children and build their capacity in theatre so that we can catch them young.
"In other words, we are talking about culture and the need to really groom our children to understand the way we live.
"We used to organise competitions and winning schools were given some prizes.
"I know that after some years,  we were not able to do that due to paucity of funds and because some of our staff that are responsible for that kind of engagements have left the service.
"Most of them are civil servants and they are not replaced. This  is part of what I'm trying to do to ensure that we have the right people at the right place to be able to do the right things  for us," he said.
The director, however, stressed the need to have vehicles that would convey members of the troupe for engagements across the country.
"We don't even have a vehicle that can convey artistes conveniently from one point to the next.
"When I went to the headquarters, I discovered that most of the vehicles are grounded.
" The other vehicles we have were  bought over 15 years ago. So, they are almost getting obsolete.
"There is need to have vehicles on the ground to ensure that we are able to move within this country comfortably. These are parts of our challenges.
"Again, you know the National Theatre is being renovated now.  So, the National Troupe does not have an office of its own,  we are under the National Theatre.
"We are now residing within the Artistes'  Camp which is also not in good shape," Mohammed said. (NAN)
Portable In Police Net After 72-Hour Ultimatum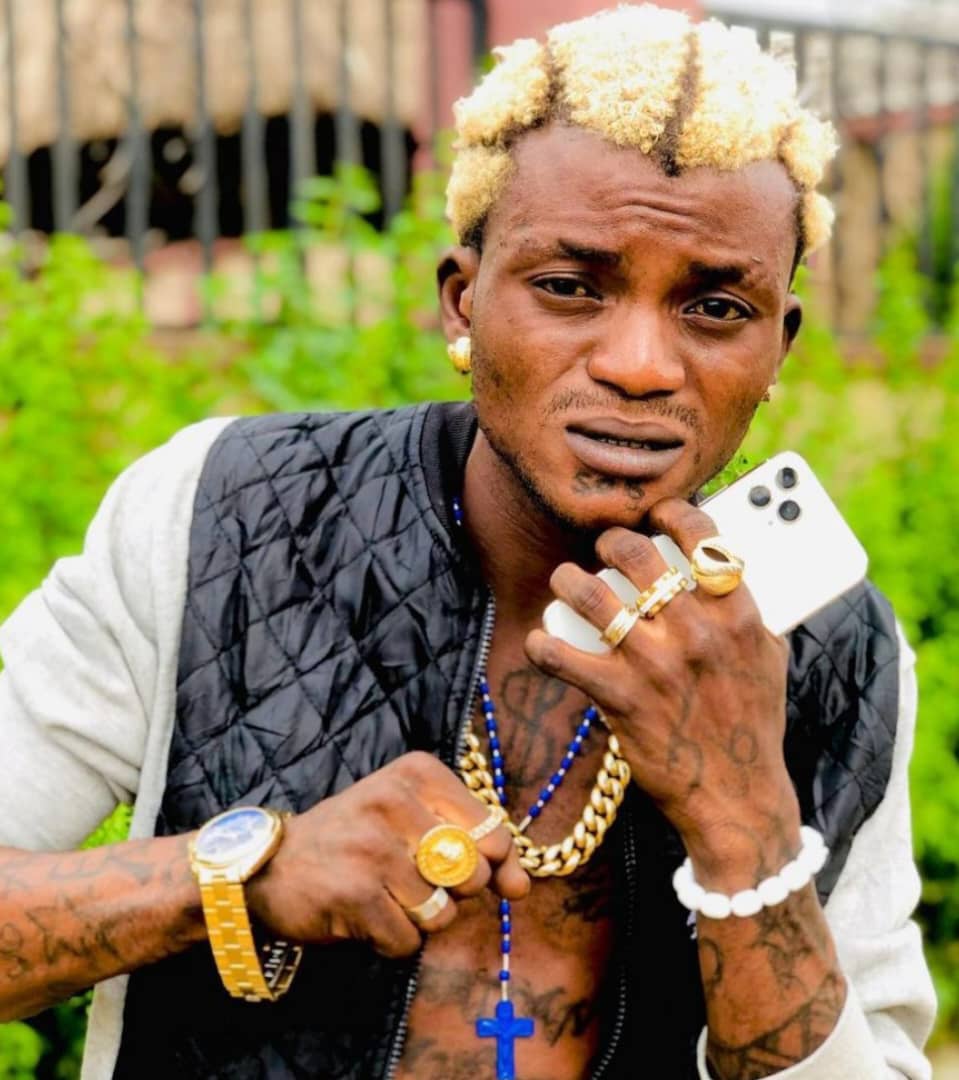 The police in Ogun State have arrested singer, Habeeb Okikiola, commonly called Portable after a 72-hour ultimatum given to him to honour police invitation.
In viral videos on Tuesday, the musician was seen raining curses on and rough-handling some policemen deployed to the recreational centre he owns in Ogun State.
Portable's actions have since been condemned by the police authorities with the Force Public Relations Officer, Olumuyiwa Adejobi, saying the artist exhibited irrational behaviour and hurled insults at police officers carrying out their legal duty.
However, after the expiration of the ultimatum for the singer to honour the invitation, the Police Public Relations Officer in the state, Abimbola Oyeyemi, confirmed that Portable has been arrested.
He told Journalists on Friday that the musician is at the State Headquarters of the police in Eleweran, Abeokuta.
The PPRO said as soon as the investigation is concluded, the artiste will be charged in court.
Gospel artist Moses Bliss unveils record label, signs four Artistes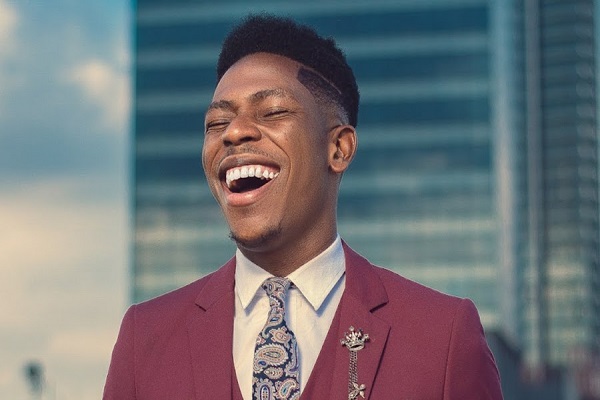 Fast rising gospel artist Moses Bliss on Sunday unveiled his record label – Spotlite Records. He also signed four new artists to the new label.
The new singers are: Chizie, Festizie, Doris Joseph and Grace Lokwa of the Kumama fame from the Republic of Congo. Bliss is known for hit singles like "Too faithful," "daddy wey dey pamper" and the recent top charting single "Miracle no Dey tire Jesus."
Speaking during a press conference on Sunday, the gospel artist said: "The vision of this label is to saturate the earth with the word of God through music. We are positioned to see the name of Jesus lifted up in every place and his kingdom established here on earth.
"We understand music is a language that cuts across ages, people and places and we are riding on this core mantra to create contents that will edify, entertain and educate."
The press conference had in attendance other executives of the label, Tunde Praise and Evidence Samuel.
According to Tunde, "if you think you have heard enough good music, wait for more as the new signed creatives are set to churn out sounds that will blow your mind."
Married Women Send Me Messages On Social Media – Don Jazzy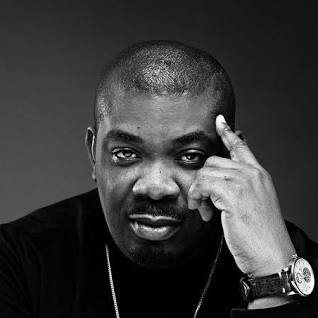 Music producer and record label boss, Micheal Collins Ajereh, popularly known as Don Jazzy, has revealed how he gets messages from married women on social media.
The Mavins boss disclosed this during a podcast show called "The honest bunch", hosted by on-air personality Nedu and a few others.
During the show titled "Marriage: A poverty Alleviation Scheme", Don Jazzy asserted that many Nigerian women reach out to him directly.
"I just feel a lot of people are just deceiving themselves, especially in this Lagos. Married women and men, they are all just lying to themselves. You know how many places that I have seen married women?… They are in my DM."
He also explained why he thinks marriage has been made out to be a poverty alleviation scheme, which he believes isn't right.
The Mavins boss also spoke on the kind of woman he wants, saying he needed a kind woman, understanding, and not a troublemaker.
Don Jazzy hasn't been linked to any woman since he rose to prominence in the early 20s.
In 2021, he revealed his previous relationship to the world after several controversies had hit the air.
Jazzy posted his wedding pictures on Instagram and said he was married to Michelle Jackson, a UK-based Nigerian model but the marriage crashed because he made music his priority.