Gambia's President declares his bid for Re-election
The Gambia's President Adama Barrow has declared his candidacy for the December 4 presidential poll, with campaigning in the hotly contested election set to begin next week.
Thousands of supporters lined the streets in the capital Banjul, as Barrow formally submitted his candidacy to the electoral body in the tiny West African nation.
The December 4 election will be the first since the departure of former dictator Yahya Jammeh, and is viewed as a key test of the country's democratic transition.
"Whatever the Gambian people decide I'll respect that because I'm a democrat and I believe in the rule of law and democracy," Barrow, 56, told reporters.
Jammeh seized power in The Gambia in 1994 as part of a bloodless military coup.
He was then repeatedly re-elected in disputed circumstances until he was defeated in December 2016 by Barrow, who was then a relative unknown.
After a six-week crisis that led to military intervention by other West African states, Jammeh was forced into exile in Equatorial Guinea.
Rights activists have accused him of committing a litany of crimes during his 22-year rule: from using death squads to raping a beauty queen and sponsoring witch hunts, among others.
However, the former dictator has retained considerable support in The Gambia, raising questions about his continuing influence in the nation of two million people.
For example, Barrow's NPP party formed an electoral alliance with Jammeh's APRC in September — in a move viewed as an electoral ploy in some quarters, and denounced by rights activists.
Jammeh subsequently disavowed the decision — which he said was taken without his knowledge — and his supporters have formed a rival party.
Nineteen candidates have registered presidential bids so far, which the electoral commission must still approve.
The campaign season formally begins on November 9.
AFRICANEWS
Gabon Coup Leader Sworn In As Interim President
General Brice Oligui Nguema, who led a coup last week that toppled Gabon's 55-year-old dynasty, took the oath of office as interim president on Monday, promising to hold "free… (and) transparent elections" after an unspecified period.
Oligui, head of the elite Republican Guard, led officers in a coup on Wednesday against President Ali Bongo Ondimba, scion of a family that had ruled since 1967.
The ousting came just moments after Bongo, 64, was proclaimed victor in last month's presidential election — a result branded a fraud by the opposition.
"I swear before God and the Gabonese people to faithfully preserve the republican regime," said Oligui.
Dressed in the red ceremonial costume of the Republican Guard, Oligui also swore to "preserve the achievements of democracy", at the ceremony held before judges of the Constitutional Court.
He immediately pledged in a speech to hold "free… (and) transparent elections" after a transition period which he did not specify, and to amnesty "prisoners of conscience."
Elections Promised 
The coup leaders on Wednesday said they had dissolved the nation's institutions, cancelled the election results and temporarily closed the borders.
Other countries have not acknowledged Oligui as Gabon's legitimate leader and he faces pressure to spell out his plans for restoring civilian rule.
Oligui was lifted up triumphantly by his troops following the announcement of the coup, and in the days since has been seen flanked by generals and colonels.
He has also held hours of high-profile discussions with business and religious leaders, unions, political parties, NGOs, diplomats, and journalists, and has been taking notes and responding at length to questions and grievances.
On Friday, he vowed to create more democratic institutions that respect human rights, but said he would proceed "without haste".
A fringe of the former opposition is urging Oligui to hand over power, but many people in Gabon seem happy about the overthrow of the Bongo dynasty, with celebrations in the streets of the capital Libreville and the economic hub of Port-Gentil.
Several Western countries and organisations have condemned the coup while acknowledging that it is different to others on the continent due to concerns over the credibility of the vote itself.
"Naturally, military coups are not the solution, but we must not forget that in Gabon there had been elections full of irregularities," said the European Union's foreign policy chief Josep Borrell.
'Make Noise' 
Former president Bongo had been seeking his third term in office after coming to power in 2009 following the death of his father Omar, who ruled Gabon with an iron fist for over 40 years.
The coup leaders said they had put him under house arrest and placed him "in retirement".
But Bongo managed to distribute a video on social media where he said his son and wife Sylvia had been detained, appealing to "all friends that we have all over the world… to make noise" on his behalf.
National TV on Friday showed rolling images of the deposed president's son Noureddin Bongo Valentin and other arrested officials in front of suitcases filled with cash allegedly seized from their homes.
The military has accused them of treason, embezzlement, corruption and falsifying the president's signature, among other allegations.
Five other countries in Africa — Mali, Guinea, Sudan, Burkina Faso and Niger — have undergone coups in the last three years. Their new rulers have resisted demands for a short timetable for returning to barracks.
AFP
Niger Military Govt withdraws French ambassador's immunity, orders his expulsion
Niger's new military rulers have withdrawn the French ambassador's diplomatic immunity and ordered police to expel him, according to a letter seen Thursday by AFP.
The envoy "no longer enjoys the privileges and immunities attached to his status as member of the diplomatic personnel in the French embassy," according to their letter, dated Tuesday, to the foreign ministry in Paris.
"(His) diplomatic cards and visas and those of the members of his family have been cancelled. The police have been instructed to proceed to his expulsion," it said.
The move follows a coup in the troubled Sahel state on July 26 that toppled a close French ally, President Mohamed Bazoum.
Relations with France spiralled downwards after Paris stood by Bazoum and refused to recognise Niger's new rulers.
On Friday, the authorities gave French envoy Sylvain Itte 48 hours to leave the country.
France refused the demand, saying that the government had no legal right to make such an order.
On Tuesday, French President Emmanuel Macron singled out Itte for praise after he remained at his post.
French military spokesman Colonel Pierre Gaudilliere on Thursday warned that "the French military forces are ready to respond to any upturn in tension that could harm French diplomatic and military premises in Niger".
"Measures have been take to protect these premises," he said.
ECOWAS Rejects Niger Military's Three-Year Transition Plan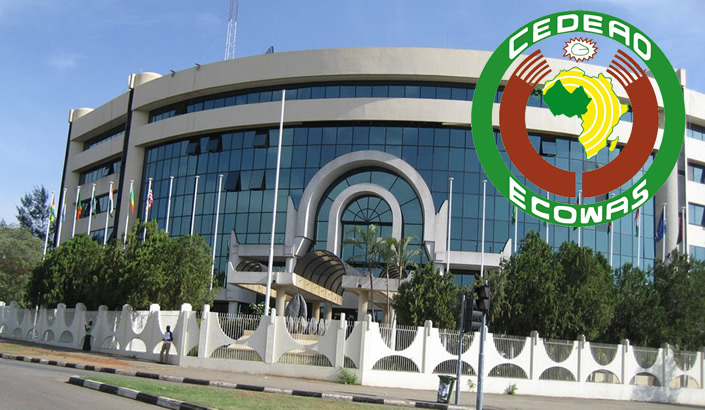 The Economic Community of West African States has rejected the Niger Military Government plan for a transition of power presumably to a democratic government within three years.
"Our ambition is not to confiscate power," General Abdourahamane Tiani said in a televised address. Any transition of power "would not go beyond three years", he said.
However, the ECOWAS Commissioner for Political Affairs, Amb. Abdel-Fatau Musah, in a live appearance on Channels Television's Politics Today Monday, stated that the West African bloc was not having it.
"This offer is completely unacceptable and ECOWAS insists on the restoration of constitutional order as quickly as possible," he said, arguing that the commission had the experience of "these cat-and-mouse games with these military regimes".
Musah cited the creation of Niger's "new" constitution in 2010, which he said was revised in 2017.
"What dramatic change do you need in the governance architecture of the country to require three years to experiment with something else? This is like subterfuge to throw ECOWAS off-course and then do whatever they want," he said.
"In some other countries under military regime in West Africa, they had about three years, and already they are 'negotiating' with their population to have another 18 months. Even a democratically elected president in Nigeria has only four years to run.
"So, what legitimacy do they have to already begin with three years? And we know it is not going to end there."