Farmers Association hails removal of agriculture minister, wants farmer as replacement
The All farmers Association of Nigeria (AFAN) has urged President Muhammadu Buhari to appoint a farmer to replace the immediate past Minister of Agriculture and Rural Development , Sabo Nanono.
Dr Femi Oke, Chairman, AFAN, Lagos and South-West Zone,  made the call in an interview with the  News Agency of Nigeria (NAN) in Lagos, on Wednesday, while reacting to the sack of the former minister.
The president had on Wednesday sacked the Minister of Agriculture, Sabo Nanono, and the Minister of Power, Mamman Sale.
President Buhari announced the minor re-shuffle at the Federal Executive Council ( FEC) meeting, saying the cabinet shake-up would be a continuous exercise.
Oke said that farmers were very delighted over the removal of the minister, as he failed to take decisive actions on issues affecting farmers.
"The former minister failed to address issues regarding food security, farmer/herders clashes and many more.
"He ignored issues affecting the sector and dabbled into issues not related to the sector. So, his  removal is a plus to President  Muhammadu Buhari 's administration. We farmers are happy with his removal.
"During his tenure,  prices of food and other commodities skyrocketed. Instead of formulating policies that would bring the prices down, the minister adopted policies that were not favourable to the people", Oke said
The AFAN chairman urged the government to appoint a real farmer, precisely from the AFAN, to oversee the ministry, as well as create an office of Special Adviser to the president on food security.
He said that the two appointments would address issues concerning food security and self-sufficiency in the country, just as only a farmer can solve the myriad challenges confronting the sector.
"When the right people are appointed, they will find  lasting solutions to problems confronting the sector. We want the president to appoint a farmer to replace the immediate past minister," he said. (NAN)
Envoy says modern ranching will curb farmer-herder conflict in Nigeria
The Denmark Ambassador to Nigeria, Mr Sune Krogstrup, has called for modern ranching as a way of curbing the perennial farmer-herder conflict and empowering local farmers in Nigeria.
The envoy disclosed this in an interview with the News Agency of Nigeria (NAN) in Abuja while unveiling plans for the inauguration of Arla farm, a Danish-designed state of the art commercial dairy farm in Kaduna state.
The ambassador said the Arla farm project which is a public-private partnership with the Kaduna State government will be officially inaugurated on May 25 in Kaduna state.
He noted that the project was part of efforts to deepen strategic bilateral relations between Nigeria and Denmark, thereby reinforcing shared values and mutual cooperation.
He reiterated Denmark's commitment to strengthening collaboration with Nigeria in the area of agriculture and food safety standards through cutting-edge technology and international best practices.
"In terms of Food and Agriculture This is another important area of focus for for us.
" We have a very good cooperation with Nigerian authorities on improving food safety standards and we are also very proud to cooperate closely with Arla the Danish dairy producer.
" In fact, next week (Thursday), I will be attending the formal opening of the Arla state of the art commercial dairy farm in Kaduna state," he said.
Krogstrup expressed optimism that the farm, first of it's kind in Nigeria will go a long way in
boosting the local economy, empowering local herders and de-escalating tension between herders and farmers.
He therefore called for the establishment of such farm projects across the country by relevant stakeholders, due to its economic and security benefits.
"Now that farm (Arla) will have a tremendous impact on the local economy and economy in terms of direct and indirect jobs created.
"In addition, when herders setup to become milk farmers, it also reduces tensions over access to land between herders and farmers.
" So in my opinion we need many more projects like this one, he said.
NAN reports that Arla foods, the renowned Danish diary company (makers of Dano milk) recently took delivery of 216 Danish Holstein Heifers (a breed of cow) for its Kaduna dairy farm.
The farm project which started in 2019 as part of Arla's plan to develop a sustainable dairy sector in Nigeria is set to create thousands of employment for farmers and locals, especially in the area.
NAN also reports that the Federal Government had in July, 2022 announced plans to increase milk production from the current 600,000 metric tonnes to 1.6 billion metric tonnes by 2024.
Nigeria's Vice President, Prof. Yemi Osinbajo, who gave the short-term target, said the government will provide the needed infrastructure to enhance milk aggregation and distribution and that the plan will reduce the 1.3 billion dairy importation bill.
(NAN)
25 Million Nigerians May Face Food Crisis By August 2023 – FAO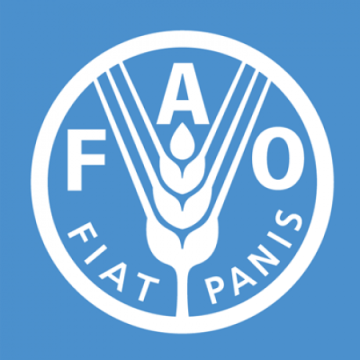 Food and Agriculture Organization of the Nations (FAO) has estimated that 25.3 million Nigerians are in danger of experiencing food crisis between June and August 2023 unless urgent steps are taken to scale up and sustain livelihood and food assistance.
FAO said this was contained in its October 2022 Food and Nutrition Analysis.
The analysis reportedly indicates that about 17 million people including internally displaced persons (IDPs) and returnees in 25 states and the Federal Capital Territory (FCT) were in "crisis or worse level" through October 2022.
Of that number, three million are living in Borno, Adamwa and Yobe states, FAO said.
"Furthermore, an estimated 25.3 million people are projected to be in crisis or worse levels during the 2023 lean season (June – August) with 4.4 million in Borno, Adamawa and Yobe, if immediate steps to scale up and sustain livelihood and food assistance are not taken," it added in a statement.
The statement noted that the Government of the Royal Kingdom of Norway renewed its funding cooperation with FAO aimed at helping the most vulnerable populations in Borno, Adamawa, Yobe and Taraba states with a special focus on women-led households.
The three-year intervention will benefit 43,990 households (about 307,930 individuals), according to FAO, with at least 45 percent of them being women as direct beneficiaries receiving items such as agricultural inputs, livestock assets, and energy saving stoves.
The beneficiaries reportedly include IDPs, host communities and returnees of relocated households with special attention paid to women-headed households.
Speaking in Abuja at a signing ceremony to kick-start the project's implementation, the Ambassador of the Royal Kingdom of Norway to Nigeria, Knut Eiliv Lein said his country remained committed to supporting the efforts to restore the conflict-affected livelihoods in the North-East.
"This project we are signing here today is part of Norway's larger support to Nigeria in general, including humanitarian efforts specifically targeting those in need in the North-East region.
"We have partnered with many organisations in addressing a number of issues, including health, food security, democracy, gender equality and more," Ambassador Lein said.
On his part, the FAO Representative in Nigeria and to the Economic Community of West African States (ECOWAS), Fred Kafeero appreciated the support by Norway, describing it as another milestone in strengthening the commitment in the fight against poverty, food insecurity and malnutrition in Nigeria.
"The new project, whose agreement we are signing here today, marks the continuous and fruitful collaboration, and partnership that exists between the Government of the Royal Kingdom of Norway and FAO in Nigeria," Mr. Kafeero said.
"Thanks to this collaboration for years now, the conflict-affected populations of Borno, Adamawa and Yobe (BAY) states have greatly benefited from the agricultural-based livelihoods support that has enabled them to improve their food security as well as build their resilience."
The support aims at enhancing resilience to the humanitarian crisis, climate variability and change of vulnerable communities; and building resilient livelihoods in the BAY states against the negative effects of climate change, FAO said.
The beneficiaries, who will reportedly receive special training on animal husbandry, farming and agribusiness, are IDPs, host communities and returnees of relocated households with special attention paid to women-headed households.
Bagudu releases N100m to farmers for fish production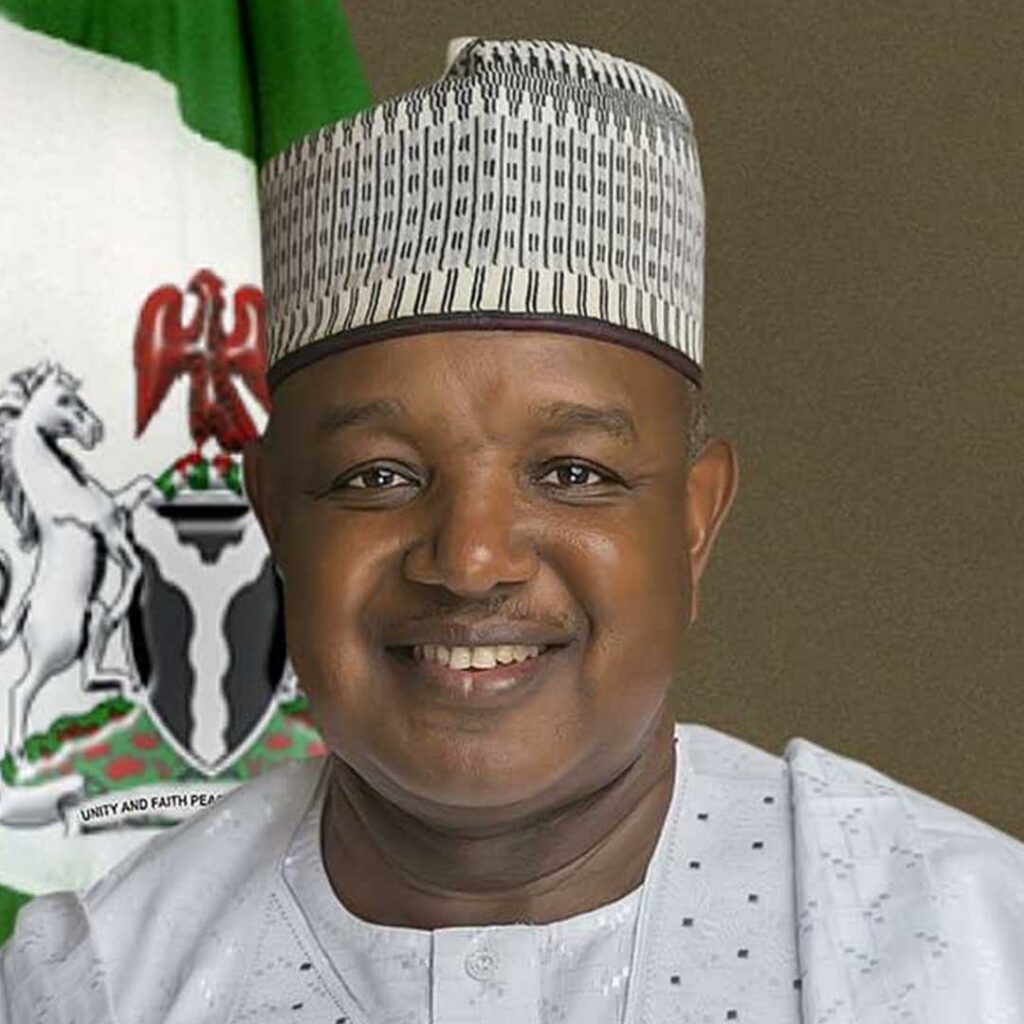 Kebbi State Governor, Atiku Bagudu has approved the release of N100 million to the Kebbi State Fishermen Cooperative Union (KSFCU).
This is contained in a statement signed by the state Commissioner for Animal Health, Husbandry and Fisheries, Alhaji Aminu Garba-Dandiga, in Birnin Kebbi on Monday.
Garba-Dandiga said that the gesture was in line with Gov. Bagudu's commitment to boosting fish farming as well as empowering fishermen in the state.
"Not less than 2,000 members of the association will benefit from the loan package which the governor pledged when they visited him in Government House, Birnin Kebbi, recently," the commissioner said.
(NAN)