Education: Afghan Universities Deserted As Taliban Impose New Rules
As curtain divides male, female students
Universities in Kabul were almost empty on the first day of the Afghan school year, as professors and students wrestled with the Taliban's restrictive new rules for the classroom.
The Taliban have promised a softer rule than during their first stint in power from 1996-2001, when women's freedoms in Afghanistan were sharply curtailed and they were banned from higher education.
This time, the hardline Islamist group have said women will be allowed to go to private universities under the new regime, but they face tough restrictions on their clothing and movement.
Women can only attend class if they wear an abaya — a flowing robe — and a niqab — a face veil with a small window to see through — and are separated from men, the Taliban said.
"Our students don't accept this and we will have to close the university," said Noor Ali Rahmani, the director of Gharjistan University in Kabul, on an almost empty campus on Monday.
"Our students wear the hijab, not the niqab," he added, referring to a headscarf.
The Taliban education authority issued a lengthy document on Sunday outlining their measures for the classroom, which also ruled that men and women should be segregated — or at least divided by a curtain if there are 15 students or less.
"We said we didn't accept it because it will be difficult to do," Rahmani told AFP.
"We also said that it is not real Islam, it is not what the Koran says."
From now on at private colleges and universities, which have mushroomed since the Taliban's first rule ended, women must only be taught by other women, or "old men", and use a women-only entrance.
They must also end their lessons five minutes earlier than men to stop them from mingling outside.
So far, the Taliban has said nothing about public universities.
– 'Let's engage' –
For some students, however, it was a relief that women would still be able to attend university at all under a new Taliban regime.
Zuhra Bahman, who runs a scholarship programme for women in Afghanistan, said on social media she had spoken to some of the students.
"They are happy to go back to university, albeit in hijab," she said.
"Taliban opening universities for women is a key progress. Let's continue to engage to agree on other rights and freedoms."
Jalil Tadjlil, a spokesman for Ibn-e Sina University in the capital, said separate entrances had already been created for men and women.
"We didn't have the authority to accept or reject the decisions that have been imposed," he told AFP, blaming the "ongoing uncertainty" for the lack of students.
The university posted a picture online of male and female students separated by a curtain.
Images shared on Facebook by its department of economics and management showed six women wearing the hijab and ten male students with a grey curtain running between them, as a male teacher wrote on a whiteboard.
– 'Everything changed' –
Usually, campus corridors on the first day of the term would be packed with students catching up after the summer.
But on Monday, there was a strikingly low turnout at Kabul's universities, leaving education leaders wondering just how many young, talented people have fled the country as part of the "brain drain".
Rahmani said only 10 to 20 percent of the 1,000 students who enrolled last year came to Gharjistan University on Monday, although there were no classes scheduled.
He estimated up to 30 percent of the students left Afghanistan after the Taliban seized control in the middle of August.
"We have to see first if students come," he said.
Reza Ramazan, a computer science teacher at the university said women students were particularly at risk when travelling to campus.
"It can be dangerous at checkpoints," he said. "The Taliban can check their phones and computers."
For 28-year-old computer science student Amir Hussein, "everything changed completely" after the Taliban takeover.
"Many students are not interested anymore in studying because they don't know what their future will be," he said.
"Most of them want to leave Afghanistan."
AFP
Niger coup pressures food markets in West Africa – World Bank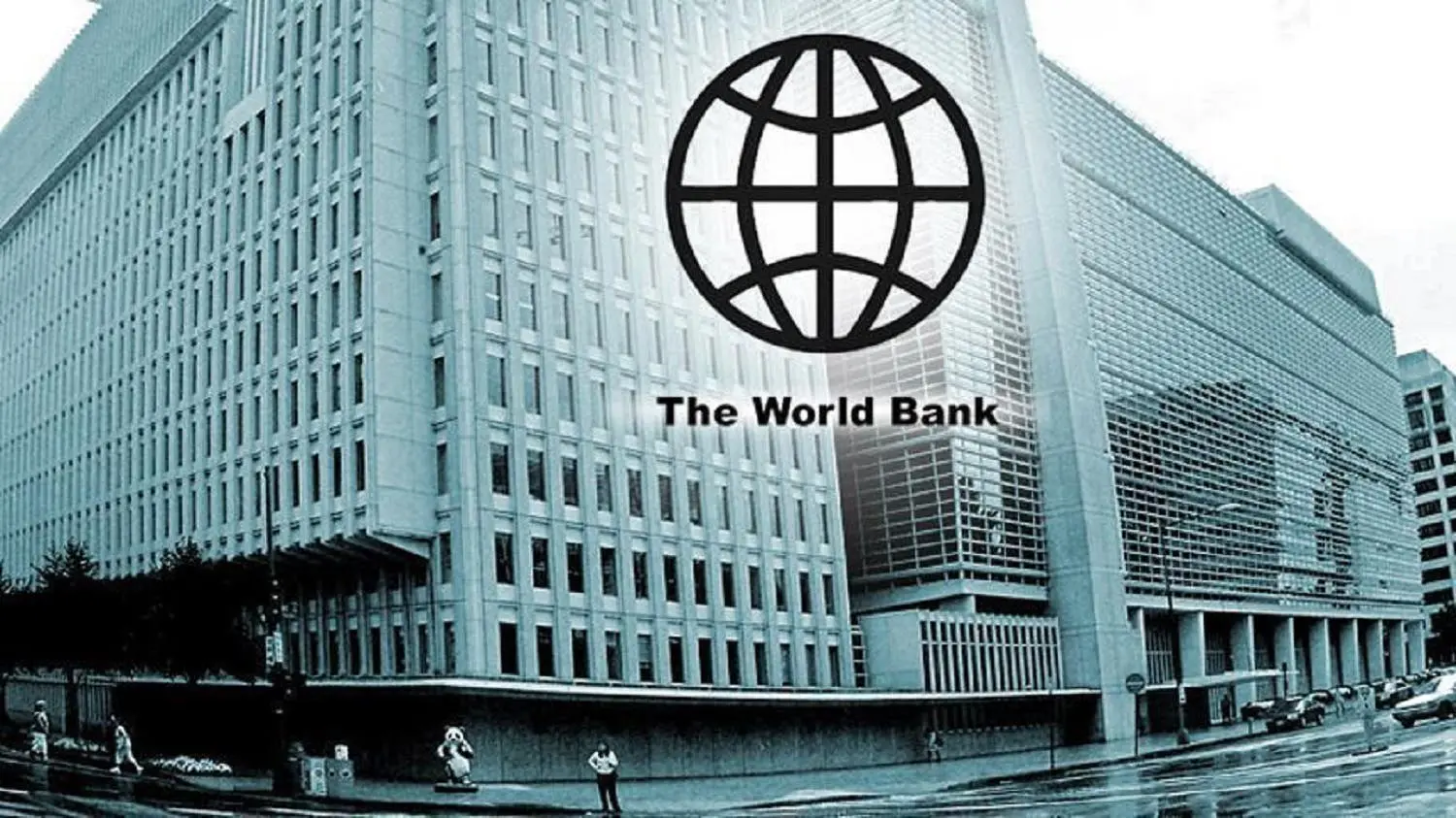 The World Bank says the coup d'état in Niger may put additional pressure on Nigeria and other West African nations' food markets.
According to the global bank, "The Nigerien coup d'état puts an additional seven million people at risk of falling into severe food insecurity in the region against a backdrop of soaring commodity and staple food prices, and severe food insecurity already affecting 3.3 million people during the lean season."
In its September 'Food Security Update', the bank stated that the coup d'état in Niger might put additional pressure on West African food markets.
The Washington-based bank stated that food prices increased by up to 21 per cent in August in Niger owing to the economic and financial sanctions the Economic Community of West African States and the West African Economic and Monetary Union imposed on the country.
It noted that as a result, it limited poor households' access to food and their ability to meet their dietary needs.
It stated that with the government's limited financial capacity to implement its food assistance programme, continued provision of food aid by the World Food Programme remains essential, as access restrictions are hindering delivery of aid.
The report observed that FAO expects that shortages of seeds and feed and high fertilizer costs would affect the next agriculture season, exacerbating food insecurity, which is expected to persist beyond the lean season.
According to the Bank, Western and Central Africa were facing persistent food crises, with the number of people in need of food and nutritional assistance in the region rising from around 10.7 million in 2019, 29 million in 2021, to more than 40 million in 2022 and 2023.
The Bank said that between June and August 2023, 42.5 million people in Nigeria and other West African countries were in a food crisis or worse.
It added that the main factors affecting food security are civil insecurity and conflict, which have led to forced displacement, climatic shocks, political instability, adding that the war in Ukraine have increased the volatility of prices for foodstuffs and other commodities and caused widespread inflation as current food prices remain higher than during the same period last year.
Tinubu Meets With Biden, Others At UNGA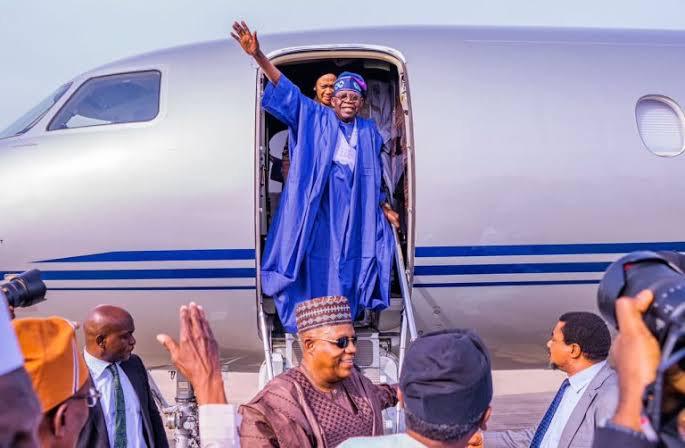 President Bola Tinubu is expected to hold bilateral talks as well as some business meetings with the US President, Joe Biden at the United Nations General Assembly in New York.
The President, who will depart Abuja to attend the UNGA in New Yew on Sunday will also hold talks with his Brazilian counterpart, Lula Silva among other world leaders.
This was disclosed on Friday by the Special Adviser to the President, Ajuri Ngelale, while briefing journalists at the Presidential Villa Abuja ahead of the president's departure to New York.
Ngelale explained that that President Tinubu will meet with major Chief Executives and leaders of multinational firms cutting across multiple sectors of the economy including the President of Microsoft company worldwide, Brad Smith to deepen digital transformation in the country.
President is also expected to meet with the President of Global Affairs for Meta Technologies, Sir Nick Clegg, for a conversation on how to leverage new innovations, such as artificial intelligence and certain other applications to impact the way business is done in Nigeria.
He will meet with the global CEO of General Electric, the global CEO of Exxon Mobil Oil and Gas Company among others.
According to Ngelale, the President will be advancing his economic development diplomatic drive to aggressively attract foreign direct investment into the country.
Speaking further, the Presidential spokesman stated that President Tinubu will be participating in the Africa Global Business Initiative, adding that the President is focusing on attracting foreign direct investment, more jobs and new tax revenues into Nigeria.
He also said the President also wants to ensure that homegrown Nigerian companies have fair and equal access to foreign and international markets.
G77 Summit: International Cooperation Needed To Resolve Global Challenges – Shettima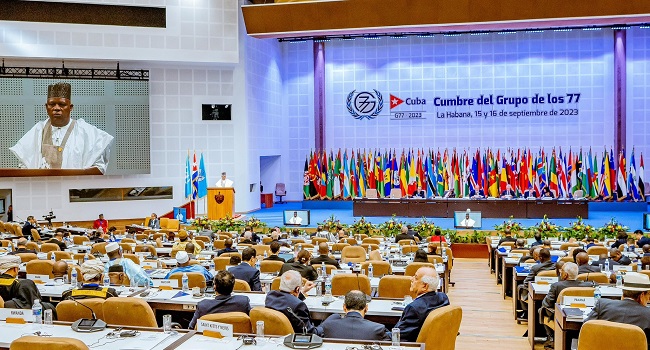 Vice President Kashim Shettima has emphasized the need for cooperation among world leaders in order to maximize opportunities of resolving the challenges facing the world.
According to a statement by the Director Information, Office of the Vice President, Olusola Abiola, Shettima said this Friday in his address to world leaders at the ongoing G77+China Leaders' Summit at the Palace Convention Havana, Cuba.
"We must always remember that cooperation is our compass and the most realistic path towards maximizing the opportunities and resolving challenges before us", says Vice President Sen. Kashim Shettima.
Vice President Shettima alongside other world leaders at the 2023 G77 Summit in Cuba. Twitter/@officialSKSM
Speaking to an assembly of Heads of State and Government, the UN Secretary-General, Antonio Gutteres and delegates from over 100 countries from the global South, the Vice President emphasized the need to be focussed leveraging cooperation or partnership for finding realistic solutions to global challenges.
"We must not allow geopolitical tensions in any corner of the world to deter us from forging a collective and mutually advantageous path forward – a roadmap of shared prosperity and progress, he advised.
The Vice President expressed Nigeria's commitment to tow the path of partnership with member-States of the G77+China towards addressing global challenges.
He said, "Allow me to reiterate Nigeria's commitment to partnering with our fellow member nations of the G77 and China."
"We shall champion initiatives that harness the potential of science, technology, and innovation to confront economic challenges, particularly within the global south.", he pledged.
Speaking to the theme: "Current Development Challenges: The Role of Science, Technology and Innovation," the Vice President underscored the prominent role which science, technology and innovation have always played in resolving challenges from the past to the present."
Delivering his speech titled: "From Pandemic to Paradigm Shift: Nigeria's Road to Reinvention" Vice President Shettima said "throughout history, science and technology have shaped the course of nations. The phases of the Industrial Revolution, from the first to the fourth, and from mechanization to automation, have determined the prosperity of those nations."
Continuing, he observed that "it is crucial to acknowledge that the developing world found itself at a disadvantage in the earliest phases of these transformations, struggling to compete fairly as these revolutions swept across the globe."
The Vice President told his audience that Nigeria is contributing its own share in leveraging science, technology and innovation to resolving challenges such as Covid-19 and the climate crisis.
He explained that Nigeria "understand that the key to advancing innovation in science and technology lies in fostering a vibrant knowledge economy and facilitating the unrestricted exchange of ideas.
This the Vice President said is the reason why "across the globe, one would be hard-pressed to identify a premier institution, even within the most developed nations, where a Nigerian, trained at home, is not contributing significantly, whether as a tech innovator or a medical specialist, in the noble pursuit of improving the human condition."
On the efforts of the Federal Government to combat Covid-19 in Nigeria using science and technology, the Vice President said "the COVID-19 pandemic, while a tragic chapter, served as a catalyst for our brilliant minds in Nigeria to rejuvenate their pursuits in the fields of science and technology."
Adding that "our scientists have successfully positioned our nation as a prominent global hub for mRNA vaccine production, a milestone currently in progress."
Vice President Shettima who lauded the contributions of the youth in the nation's quest for science, tech and innovation advancement emphasized that "Nigeria's demographic advantage is not limited to the absence of an aging population. Nigeria stands as a beacon of youthful talent and innovation."
Noting that "these young citizens are not only dedicated to integrating human elements into the evolving technological sphere, but their efforts also extend to diverse fields, ranging from telemedicine to the automation of agriculture, all with the aim of making our daily lives more seamless."
On climate crisis, VP opined that "the climate crisis around the globe too has dominated our agenda, prompting our youthful innovators to engage in crafting solutions."
"This fervent commitment has resulted in the establishment of start-ups like the Climate Action Africa (CMA) Labs, a hub dedicated to addressing diverse challenges posed by climate change, including severe droughts, flooding, and the escalating agricultural complexities", he declared.
The Vice President while stressing the imperative of global partnership warned that "the stakes are high. If we fail to act now, the prevailing trend could imperil our attainment of the Sustainable Development Goals (SDGs)."
Earlier in his welcome speech at the opening ceremony, the President of Cuba and Chair of G77+China, Miguel Diaz-Canel lamented the precarious situations faced by developing countries who are member-states.
He noted that science, technology and innovation have only benefitted developed countries while the global South is largely still facing very serious development challenges; the President therefore called for collective wisdom to address the challenges.
The UN Secretary-General, Antonio Gutteres in his brief remarks also noted the development problems confronting developing countries and promised the UN system will continue to work the G77 and China to proffer solutions to these challenges.