Divorce: Expert advises parties to explore mediation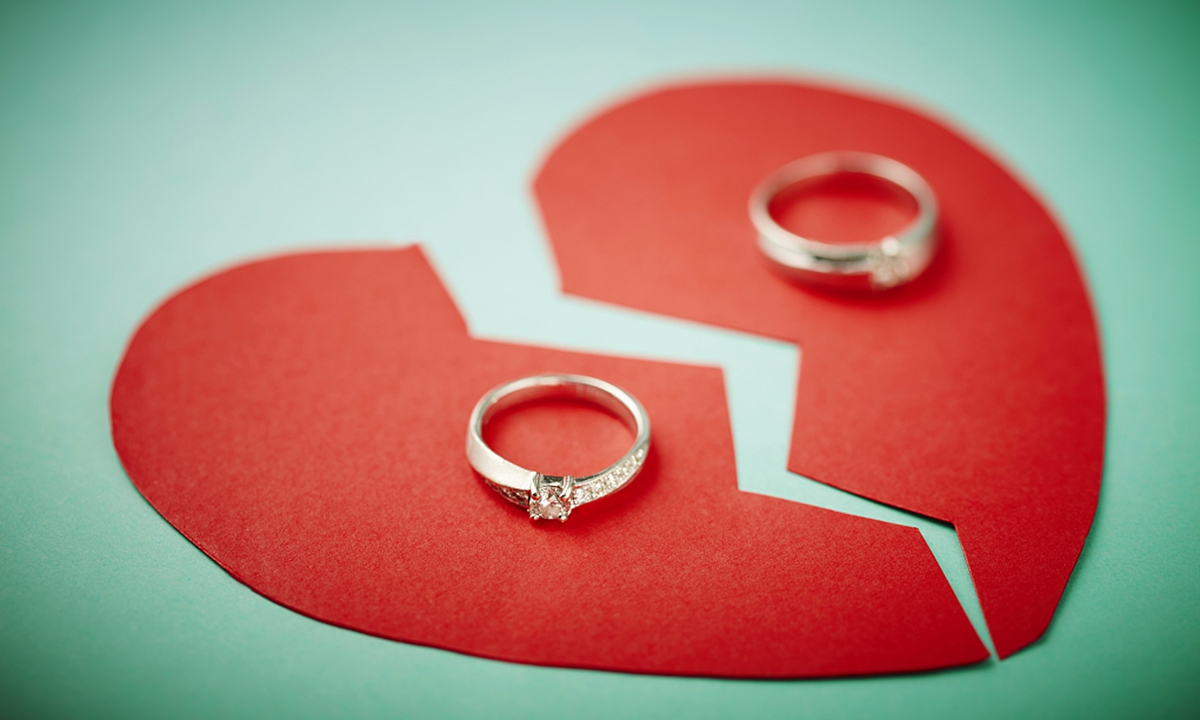 A Mediation Advocate, Mr Valentino Buoro, says mediation has helped to resolve many broken marriages that were at the verge of divorce.
Buoro made the assertion in an interview with the News Agency of Nigeria (NAN) in Lagos on Sunday.
NAN reports that mediation is a procedure in which the parties discuss their disputes with the assistance of a trained impartial third person(s) who assists them in reaching a settlement.
He said: "Mediation cannot reduce the rising cases of divorce in our society; rather the economical, religious and social values of the people can do so.
"Mediation can only give a soft landing to the parties if they must divorce.
"Divorce maybe encouraged if there is threat to life; otherwise, marriage like every other aspect of life experiences ups and downs which can be fixed."
According to him, at mediation, parties have the ability to express themselves well which the normal court processes might not allow and the mediation process is done in private.
"At the end, some couples come out of mediation process holding hands," Buoro added.
He, however, explained that the court was the only arbiter that could pronounce divorce.
The mediation expert advised couples who had filed for divorce to ask the court to stay proceedings to enable them explore mediation process.
He said: "In mediation, a dirty linen can be washed between the parties and the mediator but not in the public eye.
"There is confidentiality in mediation process and issues are resolved in private.
"The court might have little or nothing to resolve after mediation process has been explored.
"The cost of exploring mediation is cheaper and mediation assists families to divorce in a respectable manner," Buoro.
SANWO-OLU CONGRATULATES HIS DEPUTY, OBAFEMI HAMZAT AT 59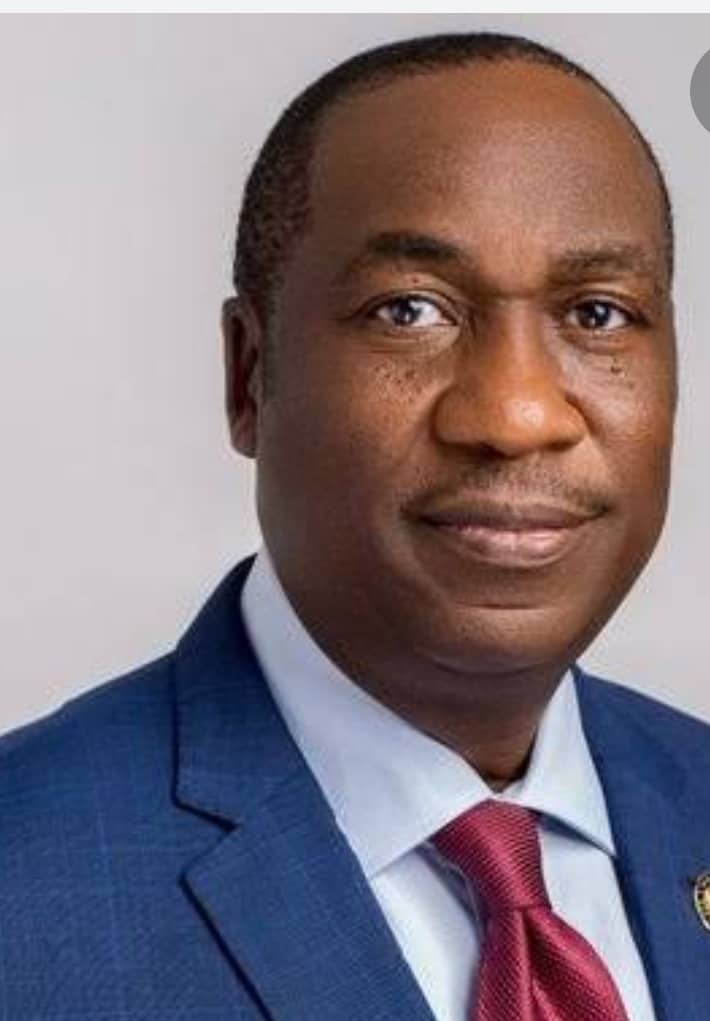 Lagos State Governor, Mr. Babajide Sanwo-Olu, has congratulated his deputy, Dr. Obafemi Hamzat, who clocked the age of 59 years today.
Governor Sanwo-Olu in a congratulatory message issued by his Chief Press Secretary, Mr. Gboyega Akosile, on Tuesday, praised Dr. Hamzat for being a trustworthy partner in the Greater Lagos agenda of the incumbent administration.
The Governor said his deputy has been very supportive of the administration's delivery of good governance and dividends of democracy to Lagos residents.
He also commended Dr. Hamzat's contribution to the growth and development of Lagos State in the last 18 years in different capacities before being sworn in as deputy governor on May 29, 2019.
Sanwo-Olu said Dr. Hamzat has used his position as commissioner in different ministries and now the number two citizen of the Centre of Excellence, to bring about positive change to Lagos State and Nigeria at large.
The Governor said the emergence of Dr. Hamzat as a two-term elected deputy governor and the longest-serving deputy governor in the political history of Lagos State, is a testament that he is a seasoned technocrat, administrator, politician and committed democrat.
He said: "Happy 59tth birthday to my reliable, hardworking, dependable, supportive, trustworthy and committed brother, friend and partner in the Greater Lagos agenda of our administration.
"On behalf of my wife, Ibijoke, the people and government of Lagos State, leaders and members of our party, the ruling All Progressives Congress (APC), I wish Dr. Obafemi Hamzat many happy returns of today.
"As you celebrate your 59th birthday today, I pray that God will increase you in good health to enable you to render more service to humanity, Lagos State and Nigeria."
Senate President hails President Buhari @80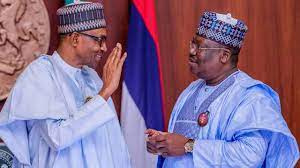 The President of the Senate, Ahmad Lawan has sent his felicitations to President Muhammadu Buhari on the occasion of his 80th birthday.
Lawan joined the generality of Nigerians and Buhari's admirers across the world in rejoicing with his family over his reaching this milestone in good health.
The Senate President, in a statement which he personally signed, extolled the leadership virtues of President Buhari.
"Your Excellency, millions of Nigerians are inspired by your life story and legacy of service to our dear and great country.
"As a soldier, military Head of State and democratically elected President, you consistently fought for the unity, development and progress of Nigeria.
"As we approach the end of your tenure on 29th May, 2023, you can rest assured that millions of Nigerians across our vast country genuinely appreciate your achievements in nation-building and in strengthening the guardrails of democracy in Nigeria.
"The record of your administration in infrastructural development across the nation is unrivaled and will continue to speak for your stewardship long after your retirement.
"Your Excellency, once again, I wish you happy birthday celebration and many more years in good health and happiness," Lawan said.
Tinubu hails Buhari at 80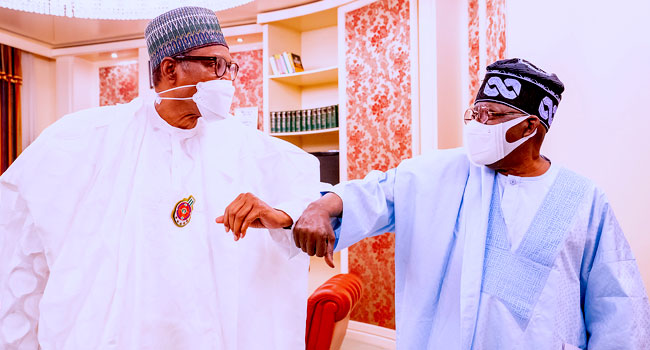 The All-Progressives Congress presidential candidate, Bola Tinubu, on Friday, sent a congratulatory message to President, Muhammadu Buhari  to celebrate his 80th birthday.
Tinubu, in a statement issued by his Media Officer, Tunde Rahman, hailed the president for his commitment to nation-building and long years of patriotic service to the country.
The APC candidate, who described the president as 'a patriot, selfless and steadfast leader of uncommon zeal,' recalled that Buhari enlisted himself into the service of the country as a teenager who joined the military immediately after secondary school.
He said at 80, the president can look back and be proud of his unblemished record of service to the nation throughout his military career as a soldier, platoon commander, General Commanding Officer, military governor, Minister of Petroleum, Head of State, Chairman of Petroleum Trust Fund and as the current leader of the country.