Dabiri-Erewa assures diaspora investors of enabling environment in Nigeria .
The Chairman/Chief Executive Officer, Nigerians in Diaspora Commission (NIDCOM), Mrs Abike Dabiri-Erewa has assured Nigerians abroad, who plan to invest in the nation, of government's support and enabling environment.
Dabiri-Erewa gave the assurance during a courtesy visit to Marcelle Ruth Cancer Centre and Specialist Hospital in Lagos.
The News Agency of Nigeria (NAN) reports that the hospital, founded by Dr Modupe Elebute-Odunsi and her husband, Mr Bolaji Odunsi, was set up in Victoria Island, Lagos about six months ago.
Dabiri-Erewa said it was commendable that one of the best professionals in healthcare, left her comfort zone, took the risk to come back and set up a hospital in Nigeria.
She added that it was an inspiration to many Nigerians abroad who wanted to do likewise.
"I think this is most commendable; to come back home to give back. It is not just giving back but giving the best to your society.
"When we travel abroad, we didn't get anything better than this and the beauty of this is that it is owned by all Nigerians," she said.
Acknowledging the challenges the hospital may be experiencing in service delivery, Dabiri-Erewa pledged government's support in helping the hospital achieve its goals.
"The role of government is to create an enabling environment and the good thing is that we have a diaspora policy that puts all the things we are saying to make life better for those who want to come back.
"This is about the fourth that we are acknowledging; we also have a Stroke Centre in Imo state, set up by a Nigerian in diaspora.
"People are coming from abroad but we don't see these things, we rather see the negatives. We are here to celebrate positivity.
"Government will support every other Nigerian professional that wants to come back home," she said.
Dr Modupe Elebute-Odunsi, Chief Executive Officer (CEO) of Marcelle Ruth Cancer Centre and Specialist Hospital said the desire to contribute to healthcare in Nigeria was not done light-heartedly.
Elebute-Odunsi, who is also a Consultant Haemato-Oncologist, who has about 30 years experience of working internationally, said it took a lot of planning to achieve.
She said her team did not just want to give back to the society but do it properly, by establishing a hospital that was of international standards.
"What we decided to do here was a complete one-stop shop. We see the issues when patients access care, it's so disjointed.
"They come to see a doctor somewhere then go and see a specialist somewhere else; they do blood test in one place, scan somewhere else, there's no cohesiveness.
"If they need a biopsy, chemotherapy, surgery, everything, it's done here.
"Apart from a PET CT Scan, there is no reason why anybody should get on a plane to go and access care for cancer outside Nigeria," she said.
Speaking further on the equipments, she said that Nigeria needed about 1,000 Linear Accelerator Machines to deliver radiotherapy for her population of cancer patients but currently have only five available.
Elebute-Odunsi commended the Chairman of NIDCOM for her support in ensuring that people in the diaspora who want to come home to contribute to the development of the nation are able to do so.
She urged banks to make financing accessible to people in the diaspora to make it possible for them to thrive.
Also, Mrs Kemi Ogunyemi, Director of Nursing at the hospital said that the aim of the hospital was to ensure that the journey of cancer care remained positive, regardless of what happens during the treatment.
Ogunyemi, who specialises in Oncology and Cancer Care said the period she worked as a Director of Outpatient Clinic in the United States of America had exposed her to quality and standard, which she pledged to maintain.
She urged NIDCOM to fast track the process so Nigerians in the diaspora, who are at the top of their fields and want to come back home to help with the development of the nation.
One of the patients, Mrs Ifeoma Dibia observed that accessing healthcare at the hospital was not different from what she receives when she goes abroad for treatment.
Dibia said the reasons she preferred receiving treatment at the hospital was because she receives the same quality without having to pay for flight tickets, accommodation and being disconnected from her family.
She urged NIDCOM to encourage more professionals to come back home to invest.
"We need them here, in all fields, especially health. There is no hospital you go to in New York you don't have Nigerians. So let them come home," she said. (NAN)
CBN Confirms Emefiele's Resignation As Cardoso Assumes Office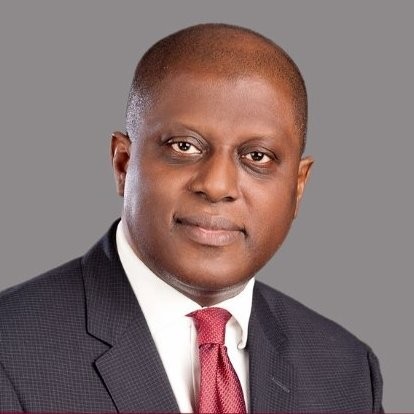 The Central Bank of Nigeria (CBN) has confirmed the resignation of Mr Godwin Emefiele as its governor, three months after being suspended from office by President Bola Tinubu.
Emefiele was thereafter quizzed by officials of the Department of State Service (DSS) who later charged him to court.
Following his suspension, the Federal Government appointed Mr Folashodun Shonubi, the Deputy Governor (Operations Directorate), to oversee the affairs of the apex bank.
In a statement by the Director of Information at the office of the Secretary to the Government of the Federation, Willie Bassey, the government said Emefiele's suspension from office was due to an ongoing investigation of his office and the planned reforms in the economy's financial sector.
However, on September 15, Tinubu nominated Olayemi Cardoso as the new CBN Governor, pending his confirmation by the Nigerian Senate.
"President Bola Tinubu has approved the nomination of Dr. Olayemi Michael Cardoso to serve as the new Governor of the Central Bank of Nigeria (CBN), for a term of five (5) years at the first instance, pending his confirmation by the Nigerian Senate," presidential spokesman, Ajuri Ngelale, said in a statement.
Corroborating this, the apex bank issued a statement on Friday, announcing the assumption of office by the acting governor.
The bank's Director of Corporate Communications, Isa AbdulMumin, said Cardoso will act as governor pending his confirmation by the parliament.
"Dr. Olayemi Michael Cardoso, recently nominated by President Bola Ahmed Tinubu, has on Friday, September 22, 2023, formally assumed duty, in an acting capacity, as the Governor of the Central Bank of Nigeria (CBN), pending his confirmation by the Senate. This follows the resignation of Mr. Godwin Emefiele as Governor of the Central Bank of Nigeria (CBN)," the statement said.
The bank also said that the "Deputy-Governors-Designate have also assumed duty, in acting capacities, sequel to the formal resignation of Mr. Folashodun Shonubi, Mrs. Aishah Ahmad, Mr. Edward Lametek Adamu, and Dr. Kingsley Obiora as Deputy Governors of the CBN."
Cardoso was the former chairman of Citibank Nigeria. He is a distinguished leader in the financial and development sectors with over 30 years' experience in the private, public and not-for-profit organisations.
With diverse corporate governance experience, Mr Cardoso has also sat on the boards of Nigerian subsidiaries of Texaco and Chevron and chaired the board of EFInA, a financial sector development organisation supported by the Bill and Melinda Gates foundation.
He served in government as Commissioner for Economic Planning and Budget for Lagos State, where he championed the financial reform process which led to the state's development of independent tax revenues.
NEPC Trains 35 Women Entrepreneurs On Packaging, Labeling Of Shea Products
The Nigerian Export Promotion Council (NEPC) on Monday in Abuja, empowered 35 women entrepreneurs on packaging and labeling of shea products.
The News Agency of Nigeria (NAN) reports that NEPC organised the two-day training in collaboration with the International Trade Centre (ITC).
Dr Ezra Yakusak, the Executive Director and CEO of NEPC, said that the training was essential in equipping the women with the knowledge to develop appropriate packaging and labelling solution.
According to Yakusak, in today's global marketplace, packaging and labelling play pivotal roles in determining the success of non-oil exportable products.
"They are the first impressions products make on our customers, the stories we tell through our branding are the crucial elements that enable us to stand out and compete globally.
"However, we acknowledge the challenges that many businesses face in this regard.
"It is not merely about understanding the importance of good packaging and labelling but building a sustainable packaging system.
"When you are starting something for the first time, you need to figure out how to begin and understand the complicated steps.
"You also need to make choices that align with your customers' needs and specific market requirements for the market,'' he said.
The NEPC boss further said that the workshop would provide valuable guidance to shea product processors, distributors, cooperatives, traders packing shea products in bulk, semi-bulk for hotels and restaurants, retails, and e-commerce.
"In doing this, we aspire to enhance the efficiency, profitability and sustainability of your businesses.
"Our approach is like a roadmap to prevent mistakes when improving your packaging.
"It saves time and money by doing things correctly from the start, instead of trying different things and learning from errors,'' he said.
Yakusak urged the participants to utilise the opportunity to improve their businesses.
"The knowledge you gain here will be a contributory driving force behind the success of your businesses.
"So, let us embark on this journey together, exploring the world of packaging and labelling, and charting a new course toward greater success and sustainability in the shea beauty sector,'' he said.
Mr Frederic Couty, a packaging and continuous improvement expert at ITC, said that the programme was about supporting small and medium scale companies to improve their packaging system.
According to him, it will enable the beneficiaries to better access the market and to improve their sales, improve their profitability on the Nigerian market and also outside Nigeria.
"We look at the methodology on how to improve a packaging system and how to create a new packaging system in a cost-efficient manner doing right the first time in order to reach the targeted customer in an efficient manner.
"There are many ways to improve their packaging system.
"First is to align your strategy with the packaging system. You don't design the packaging system for yourself but you design as an entrepreneur, you design it for your targeted customers.
"So, it is very important to understand the difference between those two components and more specifically to take your strategy and to see how this can influence your packaging system.
"This means your packaging materials is behind the graphic that you are going to develop on your products and developing good relationships with your suppliers of materials.
"Others are identifying the right type of packaging equipment to facilitate the packing of your product and then also come with the logistics and the transportation of the finished product," he said.
One of the beneficiaries, Mr Evelyn Nduka, commended NEPC for the opportunity, saying that the knowledge acquired would enable her to align with her customers' market requirements.
(NAN)
Nigeria's inflation rate hits 25.80%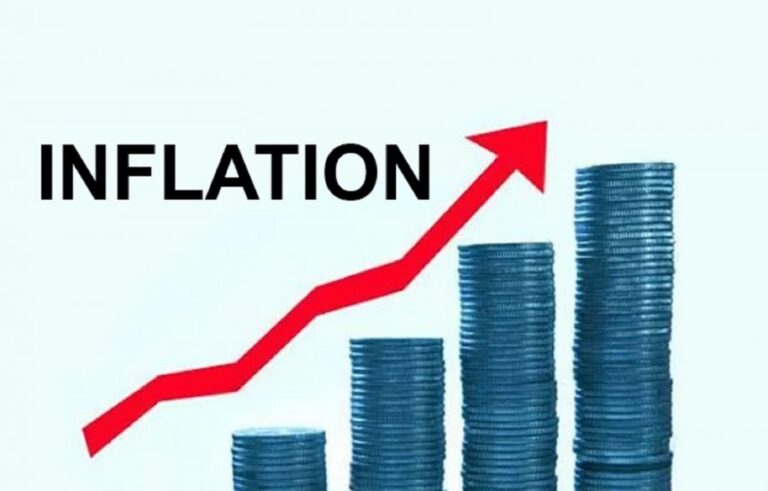 The National Bureau of Statistics (NBS) has declared that Nigeria's inflation rate rose to 25.80 per cent in August 2023.
The inflation rate rose from 24.08 per cent recorded in July 2023.
The NBS made the declaration via its Consumer Price Index (CPI) report for August 2023, released on Friday, September 15.
It noted that the country's inflation rate was raised by increases in food prices.
The NBS said the significant increase reflects the impact of the removal of petrol subsidy and the devaluation of the official exchange rate on consumer prices.
Month-on-month inflation rose to 3.18 per cent in the review month from 2.89 per cent recorded in the prior month.
On contribution to the year-on-year inflation, food and non-alcoholic beverages (13.36 per cent) contributed the most, followed by housing water, electricity, gas and other fuel (4.32 per cent), and clothing and footwear (1.97 per cent).
On a year-on-year basis, in August 2023, the urban inflation rate was 27.69 per cent. This was 6.73 per cent points higher compared to the 20.95 per cent recorded in August 2022.
The rural inflation rate stood at 24.10 per cent, representing 3.98 per cent points increase compared to the 20.12 per cent recorded in August 2022.
The food inflation rate, however, jumped to 29.34 per cent in August 2023, representing a 2.35 per cent point increase from 26.98 per cent recorded in the previous month and 6.22 per cent points higher than 23.12 per cent recorded in the corresponding period of 2022.
On a month-on-month basis, the food inflation rate in August 2023 was 3.87 per cent. This was 0.41 per cent points higher compared to the rate recorded in July 2023 (3.45 per cent).
The average annual rate of food inflation for the 12 months ending August 2023 over the previous 12-month average was 25.01 per cent, which was a 5.99 per cent points increase from the average annual rate of change recorded in August 2022 (19.02 per cent).
The NBS further stated that all items inflation rate on a year-on-year basis was highest in Kogi State (31.50 per cent), Lagos State (29.17 per cent), and Rivers State (29.06 per cent), while Sokoto State (20.91 per cent), Borno (21.77 per cent), and Nasarawa State (22.25 per cent ) recorded the slowest rise in headline inflation on a year-on-year basis.
The food inflation on a year-on-year basis was highest in Kogi (38.84 per cent), Lagos (36.04 per cent ), and Kwara (35.33 per cent).
Sokoto (20.09 per cent), Nasarawa (24.35 per cent), and Jigawa (24.53 per cent), however, recorded the slowest rise in food inflation on a year-on-year basis.