CICTID woos participants for 2022 investment conference in Canada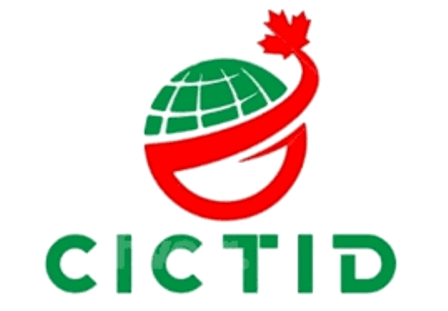 The Canadian International Conference on Trade, Investment and Development (CICTID), a private sector initiative, has unveiled plans for the CICTID 2022 investment summit in Canada.
Mr Wale Adesanya, CICTID Chairman, said in a statement on Monday in Lagos that the programme would take place from June 16 to June 19, 2022 in Toronto, Ontario, Canada.
Adesanya said the 2022 theme is "Sustainable Economic Collaboration and Investment in Humanity in a post-Pandemic World."
According to him, the objective of CICTID is to explore opportunities for expanding the capability of and improving the competitiveness of developing countries in the area of trade, investment, and development.
"A private sector initiative, this is with a view to assisting in overcoming difficulties of the post-pandemic global economic climate to help integrate into the changing world economy," Adesanya said.
Apostle Cornelius Babalola, CICTID Vice Chairman, shedding more light, said it was a multilateral forum that would grant participants the opportunity to partner countries as well as private companies involved in development.
"CICTID is a multilateral forum whose participants include not only African countries but also international organisations, partner countries, private companies and civil society organisations involved in development," Babalola said.
He explained that the participants would be engaged in fruitful discussions on global/Africa/Asia/south America development, bringing together a broad range of global knowhow and efforts of the international community.
"CICTID will provide an open forum that generates innovative discussion among various stakeholders on their development," Babalola added.
He said that CICTID 2022 promises to offer opportunities for capacity development, financial options for international partnerships and collaborations, entrepreneurship training and exchange skill programmes.
According to him, it will offer opportunities for small and medium scale businesses, presentations and networking opportunities for off-takers of exportable products, both existing and startup levels.
He said that the event would be a hybrid that includes online access and in-person participants/ investors and individuals or businesses looking for potential investors.
Babalola charged the Nigerian government to mobilise its public and private sectors to harness economic opportunities in the forthcoming CICTID 2022 summit.
He listed potential co-partners of the forum as United Nations; United Nations Development Programme; World Bank; African Union Commission; African Development Bank and Global Affairs Canada. (NAN)
NDIC commences payment of N16.18bn to liquidated banks' depositors
Following impressive recoveries from debtors and realisation of assets of banks in liquidation, the Nigeria Deposit Insurance Corporation (NDIC) has declared N16.18 billion liquidation dividends to depositors, creditors and shareholders of 20 banks in-liquidation.
A statement by the Director, Communication & Public Affairs, NDIC, Bashir Nuhu, disclosed that the Corporation has commenced verification and payment of stakeholders covered by the declarations within 30 days, starting from 28th September 2023.
The ongoing payment is sequel to an earlier payment of various sums which cumulatively amounted to N45.45bn as liquidation dividends in respect of the 20 banks by July 2023, Nuhu said.
Relevant stakeholders have been requested to visit any of the NDIC offices closer to them or go to the claims page on the corporation's website, www.ndic.gov.ng to download, complete and submit the verification form with prescribed supporting documents to a dedicated email.
The closed banks covered by the exercise are Liberty Bank, City Express Bank, Assurance Bank, Century Bank, Allied Bank, Financial Merchant Bank, Icon Merchant Bank, Progress Bank, Merchant Bank of Africa (MBA), Premier Commercial Bank, North South Bank and Prime Merchant Bank.
Others are Commercial Trust Bank, Cooperative and Commerce Bank, Rims Merchant Bank, Pan African Bank, Fortune Bank, All States Trust Bank, Nigeria Merchant Bank and Amicable Bank in-liquidation.
Liquidation dividends represent amounts in excess of the insured sums paid by the NDIC to depositors of a closed bank from recoveries made from realisation of assets of failed financial institutions. They also cover the amount paid to creditors and shareholders of closed banks after full payment to depositors of such defunct banks.
Senate Confirms Appointment Of Cardoso, Others As CBN Governor And Deputies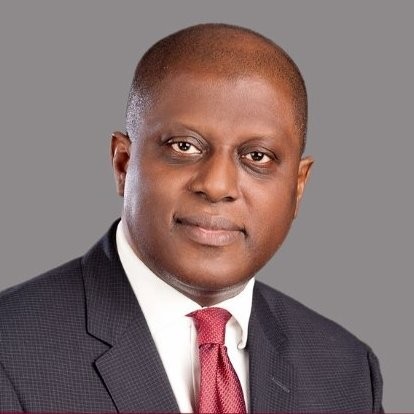 The Nigerian Senate has confirmed the appointment of Yemi Cardoso as the Central Bank of Nigeria (CBN) Governor and four others as Deputy Governors of the apex bank.
They were confirmed on Tuesday following a screening by the upper legislative body.
The deputy governors who were confirmed are Emem Nnana Usoro, Muhammad Sani Abdullahi Dattijo, Philip Ikeazor, and Bala Bello.
"The nomination of Olayemi Cardoso is hereby confirmed as governor of the Central Bank of Nigeria (CBN)," Senate President Godswill Akpabio said.
Before their confirmation, the nominees had answered questions on matters related to economic and other policies.
During the screening, Cardoso promised to embrace compliance, assuring that under his leadership, the apex bank would remain apolitical.
"I believe that the Central Bank under our watch will have no choice but to embrace a culture of compliance," he said.
"We will not wait for oversight to come and tell us what to do. We will ensure that by the time the system is passing through us, we catch it and we deal with it," said Cardoso who promised zero tolerance for abuse of compliance.
"That is a cultural shift, a change in mindset, but we will make sure it happens," the former Citibank Nigeria chairman assured.
Cardoso's confirmation comes weeks after President Bola Tinubu nominated him as the acting CBN governor and four others as deputies.
He assumed office last week, replacing the then-acting governor of the CBN Folashodun Shonubi.
The recent appointments followed the suspension and resignation of Godwin Emefiele as the apex bank boss. The Delta-born began his reign in 2014 but got backlash owing to the naira redesign policy.
Emefiele, who was later arrested by the Department of State Services (DSS) but released on bail,  is being tried on an alleged N6.9b fraud.
Senate Screens CBN Governor, Deputies Today – Bamidele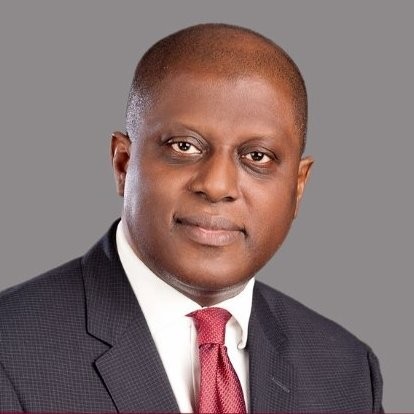 The Senate will on Tuesday screen former Chairman of the Board of Citi Bank Nigeria, Dr. Olayemi Michael Cardoso for the position of the Governor of the Central Bank of Nigeria (CBN).
The senate will also screen four nominees for the positions of CBN Deputy Governors, who will join forces with Cardoso to steer affairs of the apex bank in the next five years.
In a statement by the Media Office of the Senate Leader, Senator Michael Opeyemi Bamidele, the senate will screen all the nominees following its resumption from its annual recess.
The statement said: "The Senate of the Federal Republic of Nigeria will resume plenary on Tuesday, September 26. We will consider the screening of Dr. Cardoso at the Committee of the whole.
"Dr. Cardoso will be screened alongside four deputy governors namely Mrs. Emem Nnana Usoro, Mr. Muhammad Sani Abdullahi Dattijo, Mr. Philip Ikeazor, and Dr. Bala M. Bello.
"Besides, the Senate has scheduled to screen the ministerial nominees – Dr. Jamila Bio Ibrahim and Mr. Ayodele Olawande, respectively designated as Minister of Youth and Minister of State for Youth on October 3."
On September 15, President Tinubu approved the nomination of Cardoso to serve as the new Governor of the Central Bank of Nigeria (CBN).
He also approved the nomination of four deputy governors for a term of five years each at the first instance, pending their confirmation by the Senate of the Federal Republic of Nigeria.