Buhari Praises Security Agencies For Dealing With Nnamdi Kanu, Igboho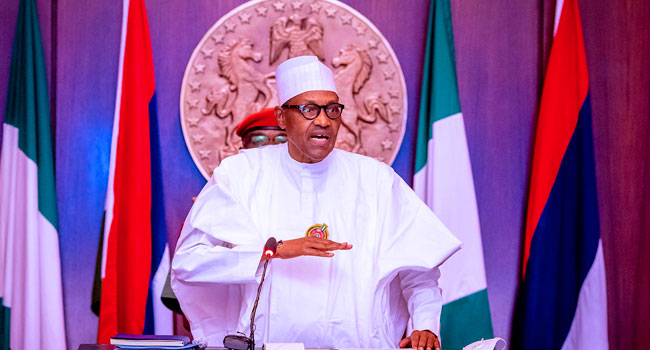 President Muhammadu Buhari has commended the nation's security and intelligence agencies for their work in arresting secessionist Nnamdi Kanu and raiding the home of 'Yoruba Nation' activist Sunday Igboho.
The President's praise was contained in a statement signed by his spokesperson Garba Shehu.
According to the statement, President Buhari said the security agencies demonstrated "significant deftness, guile and secrecy in carrying out these missions.
"This level of professionalism must be sustained and brought to bear as we focus on extracting from our society those who have found a new trade in targeting students, rural dwellers and our citizens in the North-West.
"The nation recognizes their efforts and sacrifice."
Read Mr Shehu's full statement below:
STATE HOUSE PRESS RELEASE
PRESIDENCY STATEMENT ON THE RECENT SUCCESSES OF SECURITY AND INTELLIGENCE AGENCIES
Last week, we saw the enhanced collaboration of the Nigerian Law Enforcement Agencies, as they executed with great synchronization arrests of individuals who had inflicted pain and hardships on fellow citizens.
The subversive leader of the proscribed Indigenous People of Biafra (IPOB) a group known for its murderous actions and virulent messaging was detained as a result of cross-border cooperation. This international operation was executed in a closely coordinated fashion following which he was handed over to our National Intelligence Agency, and then returned to Nigeria to face the Law.
The violence inspired by IPOB has led to hundreds of fatalities, particularly targeted at Government assets and Law Enforcement Agents. Additionally, there have been at last count, fifty (55) separate violent attacks, heavily concentrated in the South-East, which heaped further hardship on our honest and hardworking citizens, preventing them from earning their livelihood and going about their normal lives.
The Government had long been monitoring the activities of IPOB and had strong cause to believe that their funding sources include proceeds of suspected illicit criminal activities. By this singular action of our Security Forces, sanity, calm and peace has been returned to our communities who previously lived in constant fear of these misguided elements.
In furtherance of continued diligent work, the State Security Service on Thursday, 1st July raided the residence of a militant ethnic Secessionist, who has also been conducting acts of terror and disturbing the peace under the guise of protecting fellow "kinsmen".
His seditious utterances and antics, which he is known to have publicly expressed, have overtime morphed into very hateful and vile laden speeches. It must be highlighted that the government respects fundamental rights of citizens to express their views and recognizes this as a democratic tenet. However, any attempt to build an Armoury coupled with plans either subtle or expressed to undermine our unity as a nation will not be condoned.
Mr. President's directives to Security Services regarding anyone seen to be carrying arms, particularly AK-47 are clear and require no further illumination. Assault weapons are not tools of peace loving people and as such, regardless of who they are and where they are from, the Security Agencies should treat them all the same.
The successes of our Security Agencies must be commended as they have demonstrated significant deftness, guile and secrecy in carrying out these missions. This level of professionalism must be sustained and brought to bear as we focus on extracting from our society those who have found a new trade in targeting students, rural dwellers and our citizens in the North-West. The nation recognizes their efforts and sacrifice.
Garba Shehu
Senior Special Assistant to the President
(Media & Publicity)
July 6, 2021
NAF Airstrike Kills 8 Terrorists In Borno
Airstrike undertaken by the Air Component of Operation Hadin Kai has killed eight terrorists in Borno State, North-East Nigeria.
The Nigeria Air Force (NAF) Director of Public Relations and Information (DOPRI), Air Cdre Edward Gabkwet, said the aircraft was on armed reconnaissance mission on Wednesday, September 20, 2023 when it took out a guntruck with about eight terrorists at Baranga village in Marte local government area of the State.
He said the strike was carried out when two armed terrorists on a motorcycle along an active track were sighted and trailed to the location.
He said the terrorists after sighting the aircraft, took cover under a thick vegetation.
"Upon engaging the vegetation cover, a gun truck with eight terrorists suddenly appeared, speeding off to evade the attack.
"Subsequently, the gun truck was engaged and destroyed, thus eliminating the terrorists," he said.
The statement reiterated that remnants of terrorists in the North-East have continued to seek the covers of thick forests and vegetation to evade being detected by the Armed Forces of Nigeria (AFN) and other security agencies.
He said the strike was yet again a clear indication of the commitment of the AFN towards ensuring terrorists find it difficult to randomly roam about freely attacking law-abiding Nigerians.
Police kill 3 IPOB Members, Recover Arms In Enugu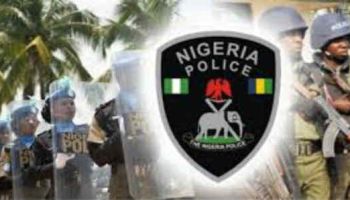 The operatives of the Enugu State Police Command have neutralised three members of the Indigenous People of Biafra/Eastern Security Network (IPOB/ESN) in their hideouts in Ezioha Mgbowo, Awgu Local Government Area of the state.
The police officers also recovered three pump-action guns, 10 machetes, and other incriminating exhibits.
The command's spokesperson, DSP Daniel Ndukwe, who made the disclosure via a statement, said the gunmen were killed at about 2:15 a.m. on Monday, September 18, 2023.
Ndukwe stated: "A joint security team, comprising police operatives of the Enugu State Command, NPF Special Forces, and Troops of the 82 Division of the Nigerian Army Enugu, acting on credible intelligence, busted the criminal hideout of IPOB/ESN subversive criminal elements.
"The criminal elements were already perfecting plans to enforce the illegal sit-at-home order in the state.
"Three of the hoodlums, who opened fire on the joint team upon sighting them, were neutralised, while several others escaped with severe degrees of gunshot wounds in the ensuing gunfight.
"There has been an intense manhunt for those on the run."
He quoted the Enugu State Commissioner of Police, Kanayo Uzuegbu, as commending the joint team, assuring the security and safety of citizens and urging them to go about their lawful businesses in the state.
The commissioner reiterated the commitment of the police and other security forces to sustain the onslaught against unrepentant violent criminals operating under any guise, urging the people of Enugu State to report individuals sighted with gunshot wounds to the nearest police station.
"The good people of Enugu State should remain law-abiding and continue to provide the police with actionable security information and intelligence," Uzuegbu said.
Ember months: We're working to prevent security threats – Police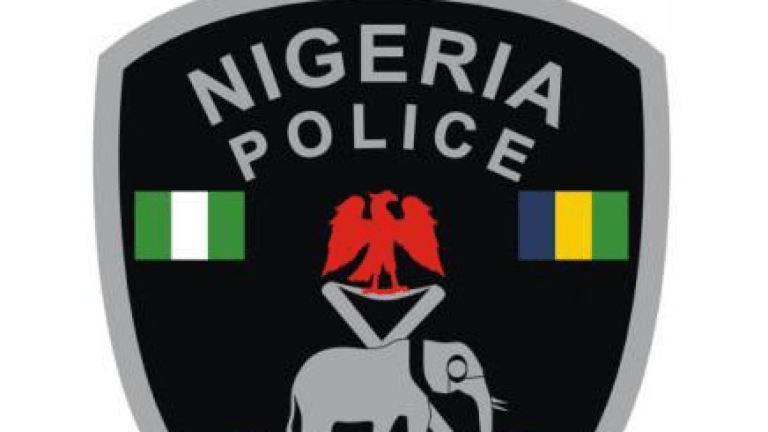 The Police command in Bauchi State has placed operatives and residents on high alert for possible security threat at ember months in the state.
This is contained in a statement by the command's spokesperson,  SP Ahmed Wakil made available to newsmen on Saturday in Bauchi.
He said the command is working closely with sister security agencies to ensure that no one or group of persons succeeded in destabilising the peace enjoyed at ember months in the state.
"The command identified herders'/farmers' feud and communal clashes, armed robbery, kidnapping and abduction as some of the crimes it is working hard to prevent.
"Road traffic accidents, stealing of farm produce and mischief as well as youths' restiveness amongst others as potential security threats for the ember months season.
"We,  therefore,  notify the public of the proactive security measures which everyone is required to adhere to and enhance general safety and security in the state," he said.
The spokesman called on the respective organs to refrain from acts of mischief or any acts that could lead to the breakdown of law and order and public peace.
He also advised farmers to evacuate their farm produce in good time before herders begin  grazing freely and it might  degenerate into the aforementioned.
According to him, the Commissioner of Police, CP Auwal Muhammad reiterated  that the command's  relentless efforts toward ensuring a crime-free society in our beloved state will never be halted.
"The CP re-emphasises that community engagement in crime prevention, management and control, it is the desired goals and our primary mandate to protect lives and property amongst others.
"The proactive measures came up following  Credible Intelligence and analysis of security threats identified by the command,"  the spokesperson said.
Wakil  advised perpetrators of crime and criminality to vacate the state or face the danger and consequences that came their way