Buhari charges agric varsities to bridge food insecurity gap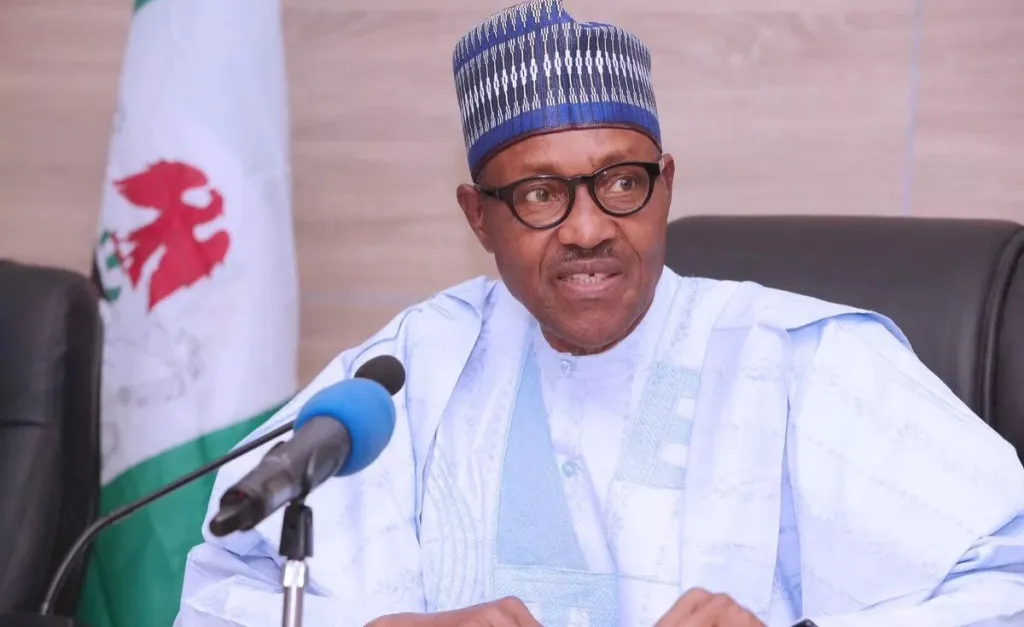 President Muhammadu Buhari has challenged universities of agriculture in the country to bridge the gap of food insecurity and address the nation's dependence on imported foods.
He said the specialised universities must play their crucial role in catalaysing the development of the agricultural sector, to help Federal Government achieve its goal of sustainable green economy.
The News Agency of Nigeria (NAN) reports that Buhari said this on Saturday, at the 10th Convocation ceremony of Michael Okpara University of Agriculture Umudike (MOUAU), Abia.
The president, who is the visitor to the university was represented by Dr Mohammed Abubakar, Minister of Agriculture and Rural Development, said the government was looking up to the universities as lead drivers of the agricultural sector.
Buhari, who admitted that Nigeria is currently facing challenge of funding, however said that its endowments were far greater than constraints.
MOUAU Chancellor, Alhaji Shehu Abubakar, commended President Buhari and the university management for the smooth running of the institution.
Abubakar, the Emir of Gombe, congratulated the graduands and urged them to be ambassadors of the university anytime.
He commended the university host communities for their cooperation and called on relevant government agencies to extend helping hands in alleviating problems hindering fast development of the school.
Earlier in his address, the Vice-Chancellor, Prof. Maduebibisi Iwe, disclosed that the university was graduating a total of 6,606 students, with 4,115 belonging to the 2018/2019 academic year at the undergraduate and post graduate levels.
Iwe, who is the sixth vice-chancellor, in his breakdown, said 5,817 obtained bachelor's degree, 92 with postgraduate diploma, 454 had master's degree while 243 were awarded with doctoral degree.
"Out of the 5,817 first degree graduands, 92 obtained first class honours; 1,775 with second class honours upper division; 2,905 had second class honours lower division while 1,226 with third class and 18 with pass," he said.
Iwe said the university had recorded many breakthroughs, but called for significant infusion of funds for the upgrade of its physical environment.
NAN reports that the university conferred honorary degrees on four distinguished Nigerians in recognition of their positive contributions to the society.
The awardees are: Oba Akeem Ogungbangbe, the Ajagbusi-Ekun VI Owaloko of Iloko-Ijesa, Osun; Alhaji Usman Kansila, Founder, UYK Nigeria; Dr Cosmas Maduka, Founder and Chairman of Coscharis Group and Mr Chika Ikenga, Founder and Managing Director of Eunisell.(NAN)
Agriculture: Soludo imports two million Malaysian palm oil seedlings, coconuts
…… targets N160 billion yearly profit
Governor Charles Soludo says his government has begun importing one million palm oil seedlings and one million coconuts from Malaysia, hoping to make N160 billion annual revenue for Anambra.
Deputy Governor Onyekachi Ibezim disclosed this while inaugurating the 2023 farming season at Alex Ekwueme Square Awka.
Mr Ibezim, who represented the Anambra governor at the event, said, "We started importation of one million palm oil seedlings and one million coconuts from Malaysia last year. These species have three years maturity period."
He added, "When this investment fully matures, the off-takers will be processing the fruits of these plants, and over N160 billion will be yearly income from this window."
The Anambra deputy governor also revealed the state government's plan to irrigate 10,000 hectares of land for rice farming at Ifite Ogwari community in Ayamelum LGA for rice cultivation, stressing that agriculture can create wealth and employment opportunities for thousands of people.
Mr Ibezim said that based on the abundant opportunities in the sector, the government listed agriculture among the priority areas of investment in the 50-years development plan of Anambra.
He called on farmers to commit to the sector as the government will always support them in their activities.
Foster Ihejiofor, the agric commissioner, said the state's focus is on "biological farming," not on producing food.
"It is about preserving our environment and ensuring the sustainability of our food system. Biological farming, aka zero budget, carbon farming or regen-Ag, launched in 2022 by Governor Chukwuma Soludo, is a sustainable agricultural system," Mr Ihejiofor explained.
The commissioner urged farmers to embrace the new farming system, saying, "Biological farming is not just environmentally friendly, it is also economically beneficial to farmers as it reduces the cost of inputs while improving soil's health, plants' health, nutrients, among others."
(NAN)
Envoy says modern ranching will curb farmer-herder conflict in Nigeria
The Denmark Ambassador to Nigeria, Mr Sune Krogstrup, has called for modern ranching as a way of curbing the perennial farmer-herder conflict and empowering local farmers in Nigeria.
The envoy disclosed this in an interview with the News Agency of Nigeria (NAN) in Abuja while unveiling plans for the inauguration of Arla farm, a Danish-designed state of the art commercial dairy farm in Kaduna state.
The ambassador said the Arla farm project which is a public-private partnership with the Kaduna State government will be officially inaugurated on May 25 in Kaduna state.
He noted that the project was part of efforts to deepen strategic bilateral relations between Nigeria and Denmark, thereby reinforcing shared values and mutual cooperation.
He reiterated Denmark's commitment to strengthening collaboration with Nigeria in the area of agriculture and food safety standards through cutting-edge technology and international best practices.
"In terms of Food and Agriculture This is another important area of focus for for us.
" We have a very good cooperation with Nigerian authorities on improving food safety standards and we are also very proud to cooperate closely with Arla the Danish dairy producer.
" In fact, next week (Thursday), I will be attending the formal opening of the Arla state of the art commercial dairy farm in Kaduna state," he said.
Krogstrup expressed optimism that the farm, first of it's kind in Nigeria will go a long way in
boosting the local economy, empowering local herders and de-escalating tension between herders and farmers.
He therefore called for the establishment of such farm projects across the country by relevant stakeholders, due to its economic and security benefits.
"Now that farm (Arla) will have a tremendous impact on the local economy and economy in terms of direct and indirect jobs created.
"In addition, when herders setup to become milk farmers, it also reduces tensions over access to land between herders and farmers.
" So in my opinion we need many more projects like this one, he said.
NAN reports that Arla foods, the renowned Danish diary company (makers of Dano milk) recently took delivery of 216 Danish Holstein Heifers (a breed of cow) for its Kaduna dairy farm.
The farm project which started in 2019 as part of Arla's plan to develop a sustainable dairy sector in Nigeria is set to create thousands of employment for farmers and locals, especially in the area.
NAN also reports that the Federal Government had in July, 2022 announced plans to increase milk production from the current 600,000 metric tonnes to 1.6 billion metric tonnes by 2024.
Nigeria's Vice President, Prof. Yemi Osinbajo, who gave the short-term target, said the government will provide the needed infrastructure to enhance milk aggregation and distribution and that the plan will reduce the 1.3 billion dairy importation bill.
(NAN)
25 Million Nigerians May Face Food Crisis By August 2023 – FAO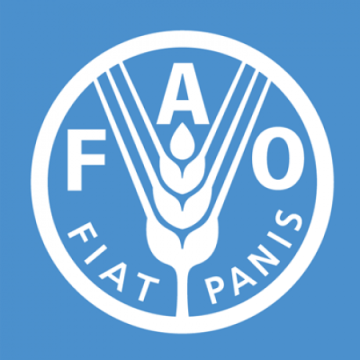 Food and Agriculture Organization of the Nations (FAO) has estimated that 25.3 million Nigerians are in danger of experiencing food crisis between June and August 2023 unless urgent steps are taken to scale up and sustain livelihood and food assistance.
FAO said this was contained in its October 2022 Food and Nutrition Analysis.
The analysis reportedly indicates that about 17 million people including internally displaced persons (IDPs) and returnees in 25 states and the Federal Capital Territory (FCT) were in "crisis or worse level" through October 2022.
Of that number, three million are living in Borno, Adamwa and Yobe states, FAO said.
"Furthermore, an estimated 25.3 million people are projected to be in crisis or worse levels during the 2023 lean season (June – August) with 4.4 million in Borno, Adamawa and Yobe, if immediate steps to scale up and sustain livelihood and food assistance are not taken," it added in a statement.
The statement noted that the Government of the Royal Kingdom of Norway renewed its funding cooperation with FAO aimed at helping the most vulnerable populations in Borno, Adamawa, Yobe and Taraba states with a special focus on women-led households.
The three-year intervention will benefit 43,990 households (about 307,930 individuals), according to FAO, with at least 45 percent of them being women as direct beneficiaries receiving items such as agricultural inputs, livestock assets, and energy saving stoves.
The beneficiaries reportedly include IDPs, host communities and returnees of relocated households with special attention paid to women-headed households.
Speaking in Abuja at a signing ceremony to kick-start the project's implementation, the Ambassador of the Royal Kingdom of Norway to Nigeria, Knut Eiliv Lein said his country remained committed to supporting the efforts to restore the conflict-affected livelihoods in the North-East.
"This project we are signing here today is part of Norway's larger support to Nigeria in general, including humanitarian efforts specifically targeting those in need in the North-East region.
"We have partnered with many organisations in addressing a number of issues, including health, food security, democracy, gender equality and more," Ambassador Lein said.
On his part, the FAO Representative in Nigeria and to the Economic Community of West African States (ECOWAS), Fred Kafeero appreciated the support by Norway, describing it as another milestone in strengthening the commitment in the fight against poverty, food insecurity and malnutrition in Nigeria.
"The new project, whose agreement we are signing here today, marks the continuous and fruitful collaboration, and partnership that exists between the Government of the Royal Kingdom of Norway and FAO in Nigeria," Mr. Kafeero said.
"Thanks to this collaboration for years now, the conflict-affected populations of Borno, Adamawa and Yobe (BAY) states have greatly benefited from the agricultural-based livelihoods support that has enabled them to improve their food security as well as build their resilience."
The support aims at enhancing resilience to the humanitarian crisis, climate variability and change of vulnerable communities; and building resilient livelihoods in the BAY states against the negative effects of climate change, FAO said.
The beneficiaries, who will reportedly receive special training on animal husbandry, farming and agribusiness, are IDPs, host communities and returnees of relocated households with special attention paid to women-headed households.