BREAKING : Dr David Yonggi Cho has pass on to glory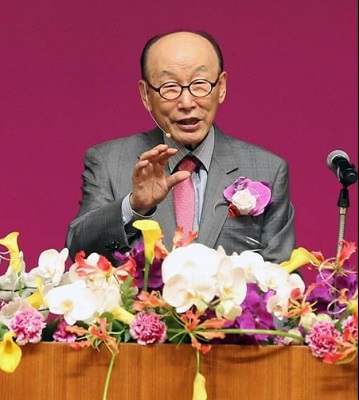 At the age of 85 (1936-2021).
David Yonggi Cho (born 14 February 1936 as Paul Yungi Cho) is a South Korean Christian minister. With his mother-in-law Choi Ja-shil, he is cofounder of the Yoido Full Gospel Church (Assemblies of God), the world's largest congregation).
The cause of his death has not been made public as no official statement has been released by family or church leadership.
Cho has a simple lifestyle and spends much of his resources on social welfare.
Founder and senior pastor of City Harvest Church, Kong Hee confirmed the passing of Dr David Yonggi Cho through a post he made on his official Facebook page.
The Post Read:- At 7:13 am this morning, my pastor and spiritual father, Dr David Yonggi Cho (1936-2021), just went home to the presence of our Lord Jesus Christ. I love you, Dr Cho.
Reacting to Paul's death, Revivalist, Chad Macdonald took to his official Facebook page to pen down his heart-tribute to the late gospel preacher describing him as a powerful Man Of God who was a great gift to the body of Christ.
Read Excerpts below:-
I have just received word that Dr David Yonggi Cho stepped into his eternal reward today and is now in the presence of The Lord. What a powerful Man of God he was, truly an apostle of the Lord.
It was he who first taught me how to pray and I will forever be grateful for that revelation. When I first stepped into the sanctuary of Yoido Full Gospel Church the tangible glory of God was overwhelming. There was an unmistakable roar that permeated the atmosphere as tens of thousands in unison prayed in the Holy Ghost.
Dr Cho was a gift to the body of Christ and may this generation learn to pray as Dr. Cho prayed.
Few Things You Need To Know About Dr David Yonggi
Born on February 14, 1936, in Ulju-gun, Pastor David Yonngi was a popular South Korean Christian Minster who alongside his mother-in-law Choi Ja-shil cofounded the Yoido Full Gospel Church (Assemblies of God). As of 2017, David Yonngi was said to be the world's largest congregation, with a claimed membership of 830,000.
His education was badly affected because of financial issues. After his graduation from middle school, David Yonggi decided to enrol in an inexpensive technical high school to learn a trade because his father's sock and glove business went bankrupt and he couldn't afford high school or university tuition.
At that time while learning the trade, David began frequenting an American army base near his school, and where he learned English from soldiers whom he befriended. He mastered English quickly, and became an interpreter for the commander of the army base, and also for the principal of his school.
Pastor David Yonggi Cho was not born into a Christian family, he was raised as a Buddhist but converted to Christianity at the age of 17, after a girl who visited him while suffering tuberculosis told him about Jesus Christ.
As a pathway in taking up the call of God in his life, Cho began working as an interpreter for the American evangelist Ken Tize. In 1956, when he received a scholarship to study theology at Full Gospel Bible College in Seoul. While there, he met Choi Ja-Shil, who became his mother-in-law and a close ministerial associate. He later graduated in March 1958.
Cho held his first worship service at the Daejo Church which had in attendance only four people. The church grew rapidly and soon had 50 members. Cho and church members began a campaign of knocking on doors and inviting people to come to church, and within three years, it had grown to four hundred members. In 1961, the church purchased its first plot of land at Seodaemun-gu.
Late Pastor Odukoya's Son, Jimi, Succeeds Him As General Overseer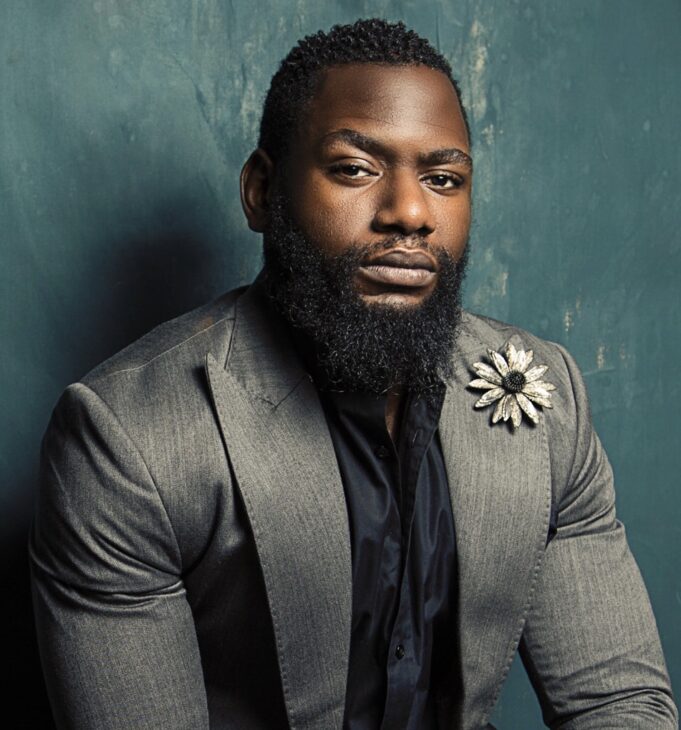 The first son of the late Pastor Taiwo Odukoya, Pastor Jimmy Odukoya has been appointed to succeed his father as the general overseer of the Fountain of Life Church, Lagos.
Making the announcement on Sunday during the Church Service, a member of the Church's Board of Trustee, said the late cleric confirmed the succession plan to three different people on the Board before his passing.
Addressing the congregation, Rotimi Okpaise, a pastor, said the late Taiwo Odukoya confided in the board of trustees (BoT) members about the succession plan after his demise.
According to Rotimi, Bishop Okonkwo, others senior clerics will ordain him 30th September
Late Pastor Odukoya, died on the 7th of August in the United States of America. He was buried on September 9, 2023.
Jimmy, who is a Nollywood Actor, got his education at the Oral Roberts University, United States. His sister, Tolu Odukoya Ijogun is the new associate Pastor of the Church.
"Pastor Jimmy also said Pastor Taiwo told him to carry on with the mantle after his departure.
"Subsequently, a board meeting was summoned and we decided to follow the constitution.
"Pastor Jimmy was nominated and he was unanimously voted for by all BoT members. With this, Pastor Jimmy Odukoya is now our Senior Pastor," he said.
MOB @ 60: Tope Alabi, Alaseyori, Aduke Gold, BJ Sax, Others Set Ekiti Ablaze With 24 Hours Marathon Praise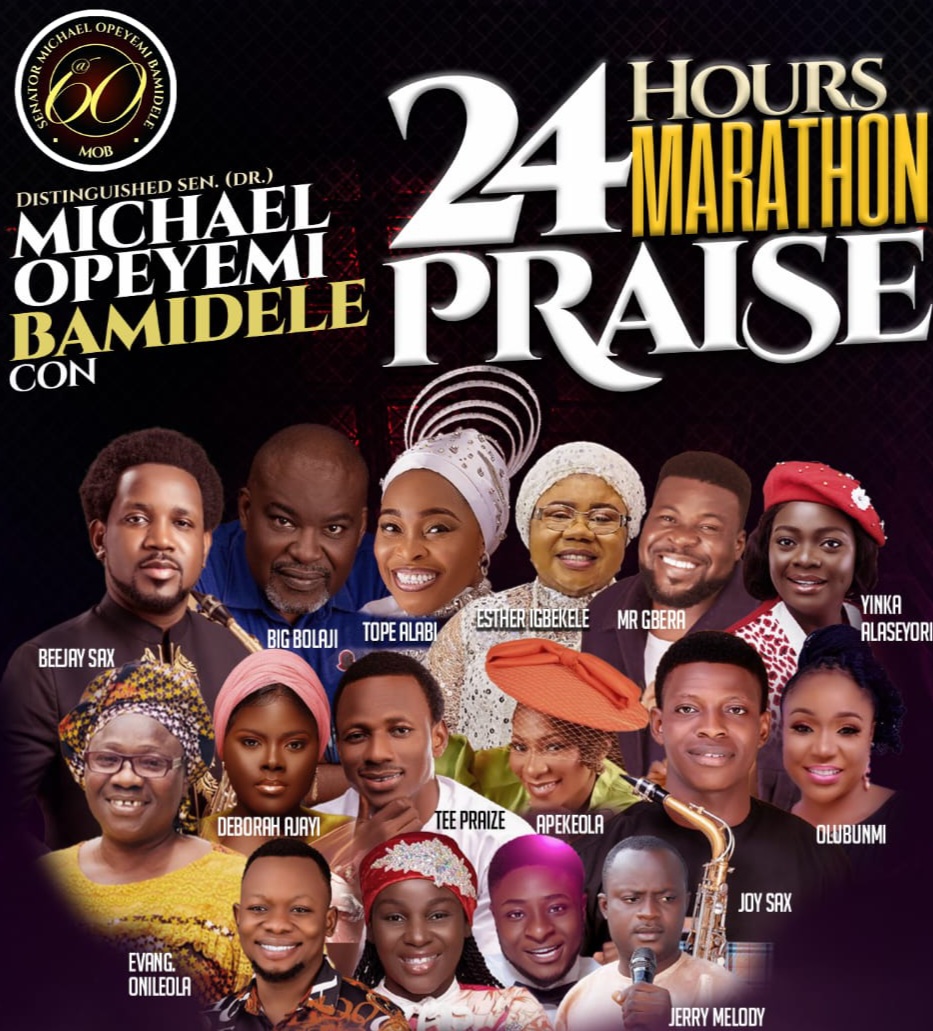 Topmost gospel singers, Tope Alabi, Yinka Alaseyori, Aduke Gold, Esther Igbekele, Bj Sax will on Friday, set the capital of Ekiti state, Ado-Ekiti ablaze with 24 hours Marathon praise for the Senate Leader, Micheal Opeyemi Bamidele 60th birthday celebration .
The 24 hours Marathon praise is part of activities lined up to celebrate 60 years birthday of Senate Leader .
In a statement issued by the Chairman of the 24 hours Marathon praise , Prince Akin Olayisade said that the event is meant to thank God for what he has done so far in the life of his son (Senator Bamidele) for the past 60 years .
Other artists expected to perform at the event are Big Bolaji, Jerry Melody, Deborah Ajayi, Tope Flourish, Mr. Gbera, Lanre Alawiselese , Tee Praise, Joy Sax, Evang. Onileola, Olubunmi.
The Chairman said that the event will start by 7am at the Obafemi Awolowo Civic center in Ado-Ekiti, Ekiti state till 7am Saturday morning .
The statement reads, " The 24 hours praise which will start from 7am on Friday till 7am on Saturday is meant to celebrate faithfulness of God in the life of Senator Micheal Opeyemi Bamidele for the past 60 years .
" To make the event glorious , foremost gospel artists have been lined up for the event which will be held at Obafemi Awolowo Civic center in Ado-Ekiti, Ekiti state.
" Many dignitaries are expected at the event to praise God for what he has done so far in the life of Senator Bamidele."
Tinubu's inauguration: We're in charge here – Enenche dares witches, wizards coming to FCT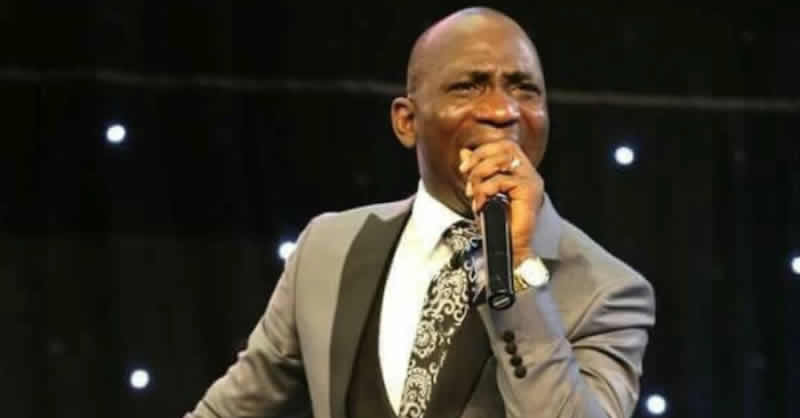 The Senior Pastor of Dunamis International Gospel Center, Dr Paul Enenche has issued stern warning to witches and wizards coming into the Federal Capital Territory for the May 29 presidential inauguration.
It would be recall that the White Witches and Wizards Association of Nigeria had on May 1st, said they were making efforts to storm the nation's capital in a bid to cleanse and detoxify the environment for the President-elect, Bola Tinubu to operate in.
The Spokesperson of the association, Okhue Obo who stated this in a statement, assured the President-elect of a peaceful inauguration, warning those plotting to scuttle the event to desist.
The statement reads partly, "There is no reason for Tinubu to be afraid because all the campaigns of calumny mounted against him are mere threats.
"We are currently making efforts to clean and detoxify the Abuja environment where Tinubu will operate from".
Our correspondent gathered that some members of the association stormed Abuja earlier in the week to carry out the proposed cleansing and detoxification.
Reacting to the development, Enenche who spoke on Friday night during the just concluded Destiny Recovery Convention, dared the witches and wizards, saying "we are in charge here".
The fiery man of God instructed other clergymen to anoint strategic places in the city as a spiritual battle against other forces.
He said, "There are some agents of the devil that said they are coming to cleanse this city.
"Anybody who is from the devil, sent from the pit of hell that enters this city to plant any agenda of hell, if they are not cut off then we have no right to preach.
"Every witches and bitches, lizards and wizards, Hey! We are serving you notice to let you know we are in charge here and we are not about to change our minds.
"Pastors, we are going to take prophetic action in this city within the next 24 hours. Carry bottles of oil and go through the territory, anoint the ground and pour oil on this ground.
Every agent of the devil who steps on this ground for a demonic agenda is a dead agent.
"Every agent of the devil who steps into the city for the sake of Satan the devil, as we pour the fire on the earth, if they trample on this earth and still survive, we are not serving the living God."