Biden honours fallen heroes as U.S. observes Memorial Day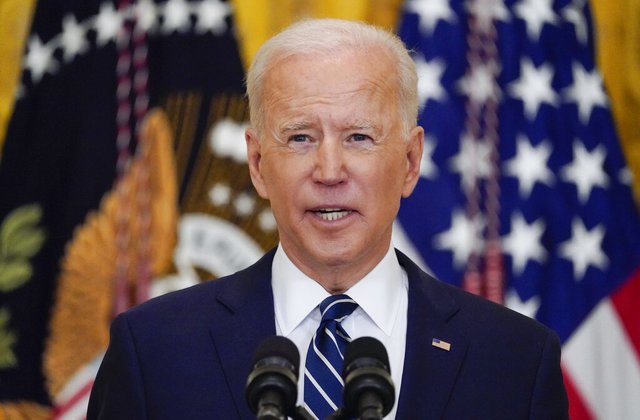 U.S. President, Joe Biden, has honoured 7, 036 Americans who died fighting in the nation's service.
Biden, in his speech to commemorate the Memorial Day at Arlington National Cemetery, said America's fallen heroes defended "vital, beating heart of our nation.''
The U.S. president said walking though Section 60 of Arlington National Cemetery; he was reminded of the cost of war.
"Hundreds of graves are here from recent conflicts. Hundreds of patriots gave their all … each of them leaving behind a family who live with their pain in their absence every single day.
"I want to assure each of those families – we will never forget what you gave to our country. We will never fail to honour your sacrifice."
Biden said as vice president, he began to carry with him in his pocket the number of troops who had died in Iraq and Afghanistan. Today, he said, that number stands at 7,036.
"7,036 fallen angels who have lost their lives in these conflicts and on this Memorial Day, we honour the legacy and their sacrifice: duty, honour, country.
"They lived for it. They died for it. And we as a nation are eternally grateful," he said.
What America is grateful for, the president said, is the freedom those men and women secured by conducting operations on the nation's behalf and dying while doing so.
"Our freedom and the freedom of innumerable others has been secured by young men and women who answered the call of history and gave everything in the service of an idea," he added.
According to him, the idea is that every American is created equal.
Biden pointing out that democracy must be defended saying, it is democracy that makes possible the idea that is the U.S.
"Democracy – that's the soul of America, I believe it's a soul worth fighting for, and so do you – a soul worth dying for.
"Heroes lie in eternal peace in this beautiful place, this sacred place, and they believed that too," Biden said.
Memorial Day originated 153 years ago to commemorate the lives of those who died defending the U.S. during the Civil War.
ECOWAS Court unveils new building, pledged enhanced performance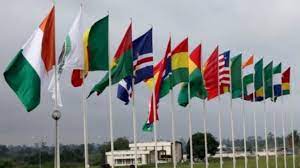 Justice Amoako Asante, President of the ECOWAS Community Court of Justice, says the regional court is set for improved and effective performance with its relocation to its new office complex.
Asante made this known on Monday in Abuja at the opening of the Court's new building, located Plot 1164, Joseph Gomwalk Street, Gudu District Abuja, which will serve as a temporary facility until the completion of the ECOWAS Complex.
Asante said that the Court's previous building it occupied since 2002 had become inadequate to cope with its operations, operating from two separate buildings, the increasing staff population and needs.
"The relocation into the building opens a new dawn in the life of the Court.
"Beyond the improved physical environment that it provides for the staff, it also offers the court an opportunity for improved efficiency and productivity in the performance of its role as an international court.
"Moreover, it should encourage the court to expand its staff profile through additional recruitment to fill the vacancies in its organogram," he said.
According to him, this is to leverage the additional skills for increased productivity in meeting the yearnings of the community citizens and the fulfilment of its mandate.
"The provision of this edifice will not only resolve the present accommodation challenge of the court but should challenge the Court to aspire to increased performance that is reflective of the more congenial working environment.
"I wish to use this opportunity to reassure the Community of the determination of the Court to live up to this expectation.
"In order to strengthen its role as an important institution in the ECOWAS integration architecture with the primary responsibility for the promotion of Community laws through the interpretation of community texts.
"Unfortunately, the effectiveness of the Court has been circumscribed by the poor enforcement of its decisions, which stands at about 30 per cent.
"In spite of the Court's impressive record of decisions and courage attributable to the independence and character of the judges," Asante said.
Asante thanked Minister of the Federal Capital Territory, Mohammed Bello for giving the Court the Property to operate.
President of the ECOWAS Commission, Omar Touray said that the new building represent a significant milestone in the ongoing efforts to strengthen the rule of law and promote human rights in West Africa.
Touray, however, lamented the poor implementation rate of the Court's judgement and decisions, a situation he called for urgent remedy.
"I am confident that the new office will provide the Court with the necessary resources and facilities to function efficiently and effectively.
"It is disheartening to hear Justice Asante to lament the slow implementation rate of the decisions of the court. That is a situation that we need to remedy.
"Our citizens must have hope in the rule of law and they should see rule of law being applied.
"The low rate of implementation of the Court of justice decision does not tell well and we should be in a position to remedy that.
"We thank the government once again, the people and his Excellency, President Muhammadu Buhari for the trust and confidence he continues to repose in ECOWAS institutions," Touray said.
Minister of State, Foreign Affairs, Zubairu Dada, said that "Nigeria is always ready to ensure that it provides the necessary support and encouragements to all ECOWAS Institutions.
Dada also urged Member States to ensure the total implementation of the Community Court's decisions to show that the rule of law prevails and to gain the trust and confidence of community citizens.
"As a matter of honor and duty, we are committed to ensuring that our sub-regional organization remain the best in Africa and indeed one of the best in the world.
"The President of the Commission has lamented the poor implementation of the Court's decisions and this is where we must remind ourselves to the commitment to this court by ensuring that its judgments are not only adhered to but implemented to the later," Dada said.
Bello who was represented by Mr Umar Musa from the FCT Administration pledged its continuous support to the effective operation of all ECOWAS institutions including the Community Court of Justice.
The FCT Minister also assured the regional Court of renewing the rent of the complex upon its expiration.(NAN)
Ukraine to establish grain hub in Nigeria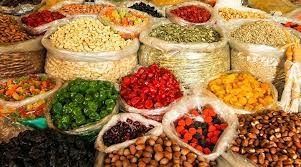 The Government of Ukraine has expressed its readiness to establish grain hubs in Nigeria and other African countries as it donated about 25,000 tonnes of grains to Nigeria to boost bilateral ties.
Ukrainian Minister of Agrarian Policy and Food, Mr Mykola Solskyi, made this known on Tuesday in Abuja when he led a delegation that met with the Minister of Foreign Affairs, Mr Geoffrey Onyeama.
Solskyi said that the grain from Ukraine would arrive in Nigeria in February under the initiative called 'Grains from Ukraine'.
He said that despite the war with Russia, the Ukrainian food industry wanted to have closer relations with Nigeria,  adding "we are very thankful to you that your country is ready to develop the relations".
"Despite all the events going on in the world our countries are ready to develop this cooperation.
"The Ukrainian government and Ukrainian president are ready to pay a lot of attention to this development. We want to have regular contacts every year not only by our agriculture ministers but other ministers as well.
"Development of such hubs will make it possible to bring in high quality grain into your country and it will influence prices positively.
"Ukraine intends to develop two or three hubs in Africa and taking into consideration the capacity of your country, the grain hub in your country is priority number one.  If we implement it well,  it would be a practical step towards our business relations reaching a new level," Solskyi said.
Onyeama, who empathised with Ukraine over its ongoing war with Russia, also lauded it for the grain donation, pointing out that the gesture was coming even when the country was still at war.
He thanked Ukraine for extending its support to Nigeria and other African countries despite the current situation in that country.
"Notwithstanding the situation in which your country finds itself, you are able to extend a hand of friendship not just to Nigeria but to other African countries. This demonstrates superhuman courage and we really admire your generosity and we thank you for this support," Onyeama said.
Onyeama noted that Nigeria had long standing relations with Ukraine, lamenting that some of the victims of the war in Ukraine were the large number of Nigerian students, whose studies have been disrupted by the war.
"You have built up real specialisation in many disciplines and Nigerian students are the beneficiaries. We can continue to strengthen relations between our two countries and our two peoples.
"We will do our best at the multilateral level to bring the war to a very quick end," Onyeama said.
Also speaking, Minister of Agriculture and Rural Development, Mohammad Abubakar said that Nigeria was willing and ready to provide the appropriate ports for the grain hub.
"We appreciate and commend you that despite the war you still found time to extend a gesture of friendship to Nigeria and also donated grains.
"I can assure you that the relations with Ukraine will improve.
"We have been having businesses with Ukraine, especially in the agriculture sector and I can say that over 30 per cent of our agricultural businesses are with Ukraine particularly in the area of wheat, fertilizer and other grains. This I can assure you will continue to improve our relations," he said.
Fielding questions later, Abubakar said the purpose of the grain hub was to have a centre where Ukraine would be bringing grain and we would be helping other African countries.
He said the hubs would be useful in emergency situations and could also be used to donate grain to other countries.
"We are looking at the Lagos Port and also the Onne Port in Rivers.  The grain coming from Ukraine will increase the amount of grain here and the hub will eventually become a business hub with other African countries and beyond and it will help to stabilise the price," he added.
The minister said that Ukraine had the technology and know-how to help Nigeria in wheat production, stressing that capacity building would be part of the relations which would produce a win-win situation.
(NAN)
135 Indian companies invest $19bn in Nigeria, says envoy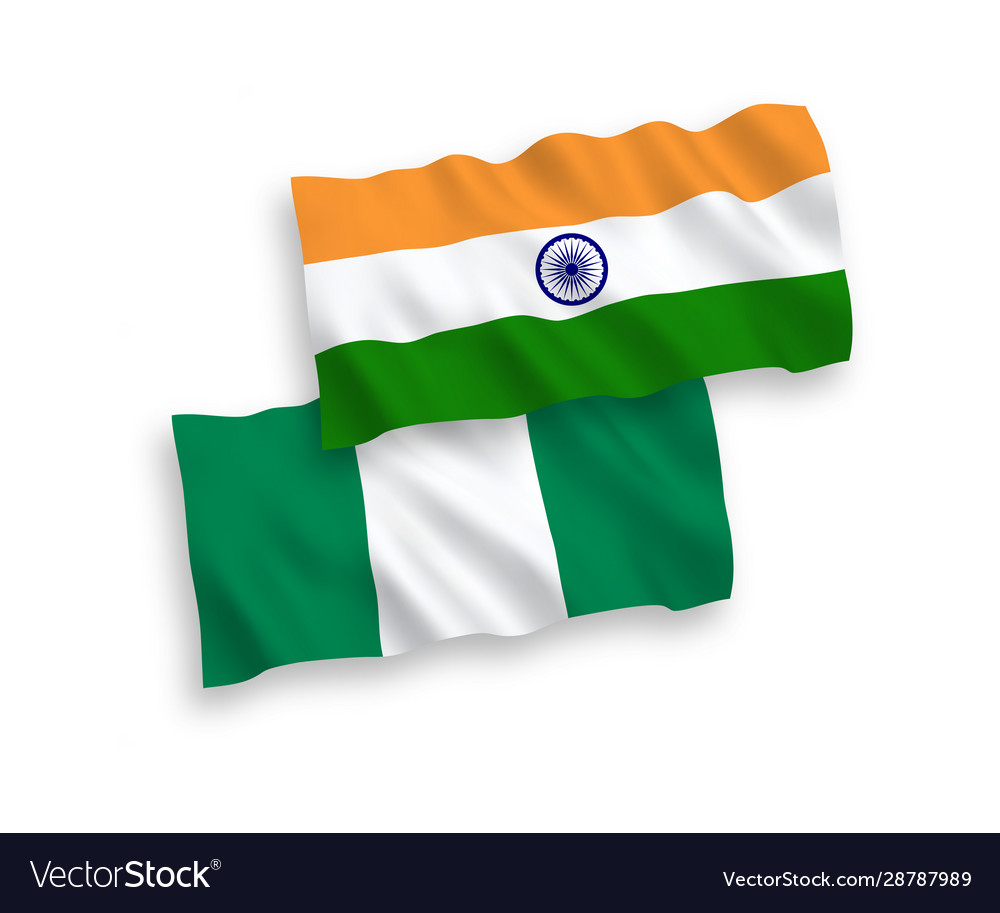 The Indian High Commissioner to Nigeria, Shri G. Balasubramanian, says over 135 Indian companies have so far invested 19 billion dollars in Nigeria in the last four decades of diplomatic relations between the two countries.
Balasubramanian, who said this when he paid a courtesy visit to the News Agency of Nigeria (NAN) on Wednesday in Abuja, commended the India-Nigeria mutual bilateral relations.
He said that the relations between India and Nigeria had been excellent, saying the visit was to deepen news and cultural programme exchanges between both countries.
According to him, the visit seeks to promote avenues where India and Nigeria could cooperate through information sharing, news networks, among other things.
"The cultural relations, the connection between our people is really good and with your assistance I will certainly like to strengthen this tie.
"There are over 135 Indian companies, which have invested about $19billion in Nigeria over a period of years, not in one year, but for the past four decades.
"Most of them are in Lagos, they are in every part of Nigeria and are in the manufacturing sector of the economy, steel, oil and gas or pharmaceuticals.
"Three billion dollars of that is in pharmaceuticals manufactured in Nigeria by Indian companies; there is strong relationship we have in pharmaceuticals and other business activities.
"Nigeria is home to about 60, 000 Indians who are living and who have made Nigeria as their home literally, for the past four decades."
The envoy also promised to strengthen the relationship between his country and Nigeria, with the assistance of NAN management.
He said that Nigeria's invitation as guest participant to the G20 Summit scheduled for 2023 in India would form a unique opportunity to showcase the priority of developing countries to the world.
He said that the importance of the relations between the two countries was well known in India, hence Nigeria's invitation to the Summit from Sept. 9 to Sept.10, in New Delhi.
The envoy listed plans by the mission to host journalists from across West Africa on field visits to India with a renewed offer of 500 scholarships to Nigerians and promote the study of Mass Communication in India, in 2023.
He further reeled out the mission's programmes to be India National Day on Jan. 26, Food Festival and Cooking Competition on Jan. 28,  and facilitation of "Yoga" weekly-exercise to boost healthy living.
Responding, the Managing Director of NAN, Mr Buki Ponle, commended Balasubramanian for the visit, saying it was apt in deepening relations on information sharing and news network between the two countries.
He said that the relationship between the mission and the agency started on a very nice note, adding that a lot would be done to explore other spheres to produce best results for both countries.
Ponle said, "We are friendly, we accommodate and we want to be friends forever for mutual benefit; it extends to us in NAN to see outsiders as part of us.
"NAN and India share a common goal right from inception, the agency was established by an Act in 1976 and we started operation in 1978 and incidentally I was a pioneer member of staff.
"We also had a partnership with the Press Cross of India, we were always going to India for further studies in Mass Communication, but there was a stage when the agreement was no longer in vogue.
"With renewed relationship we hope the partnership will be revived; we will offer everything to make your stay highly rewarding in areas of coverage, enhanced visibility and exposure.
"We are always at your service and that also translates to making ourselves available for your country's activities in Nigeria and over there in India."
He reiterated that such practice would be informed by news and cultural exchange through information and communication sharing, as well as other areas that would be beneficial to both countries.
The managing director assured Balasubramanian of adequate support by the agency in coverage of the forthcoming G20 Summit.
The agency boss also appealed for facilitation of the exchange programme between the NAN and News Agency in India through signing of agreement to ensure seamless flow of information and communication on a daily basis.
Ponle noted that the agency had two agreements with the Bulgarian News Agency, as well as Turkey in addition to news exchange programmes in line with Reuters, AFP and China News Agency.
He said that the agency sought to establish such a partnership with India too.
(NAN)