2023 General Elections: Lawan Woos Akwa Ibom Gov, Udom to APC
Senate President Ahmad Lawan on Saturday tacitly extended an invitation to the Governor of Akwa Ibom State, Udom Emmanuel to shift base politically.
Lawan who was in Uyo at the instance of Senator Bassey Albert Akpan showered encomiums on Emmanuel for being a performing Governor and publicly told him to consider crossing over to their side.
Lawan is of the ruling All Progressive Congress(APC) while Emmanuel is of the opposition Peoples Democratic Party(PDP) but the duo have been friends for quite sometime.
Recall that Lawan extended similar invitation to the Abia State Governor when he visited Aba last November and told Governor Okezie Victor Ikpeazu that the Progressives were waiting for him.
Both the Senate President and Akwa Ibom State Governor were in attendance at the Thanksgiving Service and Commissioning of constituency projects executed by Senator Akpan on Saturday.
It was an opportunity for Lawan to congratulate the people of Akwa Ibom for being lucky to have Udom Emmanuel as their Governor.
"You have a Governor who is so focused, intelligent, brilliant and anything that will bring development to Akwa Ibom and this country is his concern.
"Your Excellency, even though we do not share a common platform but the truth must be said: You have transformed Akwa Ibom for the best.
"We are waiting for you to come and work with us Your Excellency. Oh yes! Why not? We want someone like you. And there is no shame in asking.
"We are asking for the development, unity, progress and growth of our country. It doesn't matter who that person is.
"And when you see something that is so good, you say something that is also good. And we have seen someone that is so good, so brilliant and we are saying that is a very good addition to the leadership quest for Nigeria," Lawan said.
The projects that were commissioned on Saturday include Ifa Ikot Akpan road, Uyo and Senator OBA Multipurpose Recreational Complex in Uyo.
Lawan eulogized the Akwa Ibom Northeast Senator Bassey Albert Akpan for providing quality representation of his people at the National Assembly.
The Senate President said the projects were indicative of Senator Akpan's care for his people.
"For us as members of the National Assembly, it's always our people first. Our constituents first. Our Senatorial District first.
"This is because we believe that we are accountable to our Senatorial District. We are accountable to our people. We cannot do without our people. They voted for us. All the three Senators from Akwa Ibom are Distinguished people," Lawan said.
The Senate President said Senator Akpan who is of the People's Democratic Party( PDP) never allowed his political affiliation to affect his patriotic contributions at the Senate.
"Today we are celebrating one individual who we do not share a common platform when it comes to politics but we share a common vision.
"We believe that this Ninth National Assembly particularly the Senate has done so much work in terms of legislative interventions and for your information Your Excellency, when the Senate worked on the bill to amend the Deep Offshore and Inland Basin Production Sharing Contract Act, that bill was by Distinguished Senator Bassey Albert Akpan.
"You have sent someone to the National Assembly who is focused, who is patriotic, who plays the game of ensuring that regardless of who we are as politicians, regardless of our dispositions politically, regardless of our political parties, we have been working with Distinguished Senator Bassey Albert Akpan very assiduously and cooperatively. In this Senator, you have a salvation of some of your promises," Lawan said.
Shettima Appoints Hakeem, Elder Brother of LP Vice Presidential Candidate, Datti Baba-Ahmed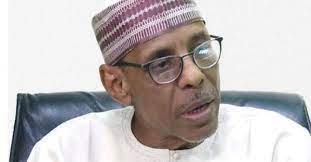 Hakeem Baba-Ahmed has been appointed to serve as the special adviser on political matters to Vice-President Kashim Shettima.
Baba-Ahmed is an elder brother of Datti Baba-Ahmed, vice-presidential candidate of the Labour Party (LP) in the February 25 election.
Baba-Ahmed's appointment was made known on Monday, September 17, via a social media post on X, formerly Twitter.
NNPP Crisis: Court Sets Aside Kwankwaso's Suspension From The Party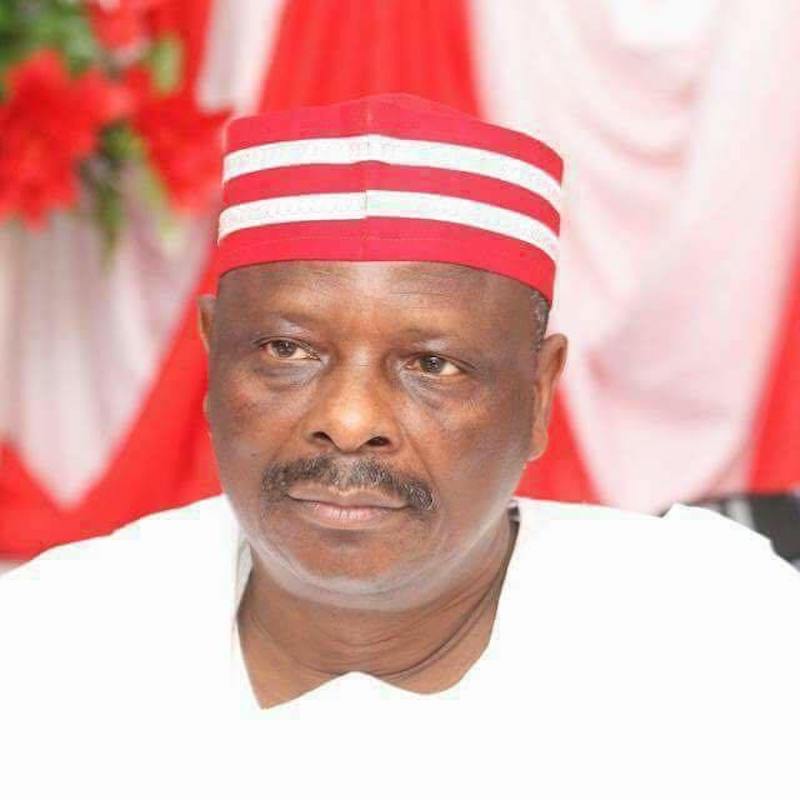 A Kano State High Court has set aside the suspension of the 2023 presidential candidate of the New Nigeria People's Party (NNPP) from the party.
Justice Usman Na'aana on Tuesday granted an interim injunction restraining Boniface Aniebonam, Agbo Major, and 16 other respondents from parading themselves as national officers or leaders of the party pending the hearing and determination of the motion of notice.
The judge also set aside "the purported suspension of Sen. Rabiu Musa Kwankwaso as member of the applicant (NNPP)".
On August 29, 2023, the group led by NNPP chieftains — Aniebonam and Major — within the party suspended Kwankwaso for six months for hobnobbing with politicians outside the NNPP.
Kwankwaso, a former Kano State governor, who came fourth in this year's presidential election.
The Aniebonam and Major group, which controls NNPP Board of Trustees said "material evidence" in public affirmed that Kwankwaso was involved in "anti-party activities in various meetings" and political discussions with President Bola Tinubu, then candidate of the All Progressives Congress (APC); his Peoples Democratic Party (PDP) counterpart, Atiku Abubakar; and Labour Party (LP)'s Peter Obi.
The group would subsequently expel Kwankwaso over "failure to appear before the Disciplinary Committee".
The Aniebonam and Major group also accused Kwankwaso of "financial impropriety relating to the mismanagement of public funds".
However, the Kano court stopped Aniebonam, Major and 16 other respondents from parading themselves as party officials and fixed October 5, 2023 for the case.
Guber Poll: I'll Hit The Ground Running As APC Chairman – Ganduje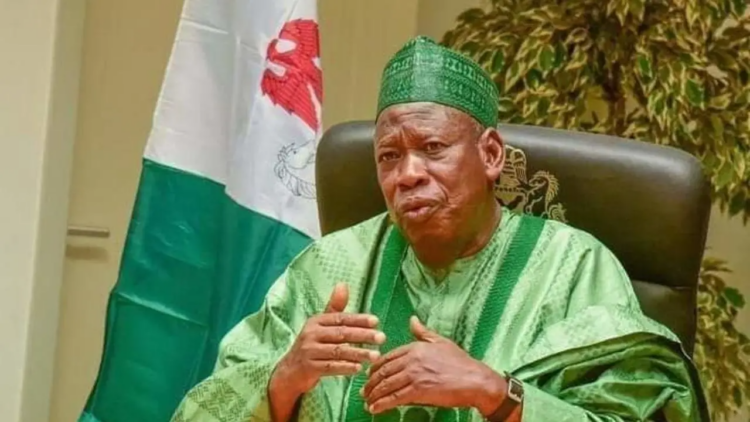 The new National Chairman of the All Progressives Congress (APC), Abdullahi Ganduje, says he will hit the ground running to ensure the victory of the ruling party in the November 11, 2023 governorship polls in Imo, Kogi and Bayelsa.
Ganduje spoke on Thursday during his acceptance speech as the party's chair after his emergence at the 12th APC National Executive Committee (NEC) meeting held at the Congress Hall of Transcorp Hilton in Abuja.
The party's NEC also elected former Senate spokesman, Ajibola Basiru, from Osun State as its National Secretary.
Addressing party leaders after his emergence, Ganduje thanked President Bola Tinubu and promised that internal democracy would prevail in the party during his tenure.
The ex-governor of Kano State pledged to ensure a scientific register of party members and pay utmost attention to election management and conflict resolution.
According to him, there would be level playing field for all party members during party primaries.
Ganduje promised to hit the ground running to ensure victory for the party in the three forthcoming off-season governorship elections in Kogi, Imo and Bayelsa.
Bayelsa, Imo and Kogi are three of the eight states with off-season governorship elections due to past litigations and court judgements. Others are Anambra, Edo, Ekiti, Osun and Ondo.
In the general elections earlier this year, the APC won the presidential poll and 16 state governorship polls leaving the Peoples Democratic Party (PDP) with 10, the Labour Party (LP) with one state and the New Nigeria Peoples Party (NNPP) also with a state.
For the November 11, 2023 governorship poll in Kogi, the APC is fielding a former Auditor General of Local Government in the state, Usman Ododo.
In Bayelsa, the party is fielding the immediate past Minister of State for Petroleum Resources, Timipre Sylva, while incumbent Governor of Imo State, Hope Uzodimma, is throwing his hat into the ring for a second term in office.
Interestingly, the new APC chairman was unable to secure a win for his party in the March 18, 2023 governorship election as NNPP's Yusuf Kabir and ally of NNPP presidential candidate, Rabiu Kwankwaso, trounced Ganduje's man, Nasir Gawuna.
Kabir scored 1,019,602 votes to defeat his closest contender, Gawuna, of the APC who polled 890,705 votes. In the February 25 poll, the APC also lost to the NNPP.