Military Releases Details Of 19 Wanted Terrorists, Places N5m Bounty On Each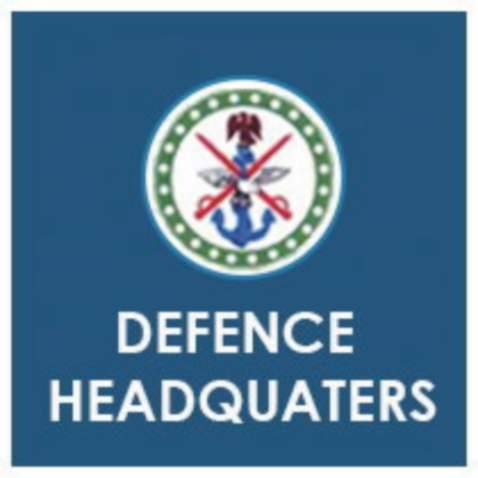 The Defence Headquarters on Monday published details of 19 wanted terrorists with a reward of N5 million reward for any person who brings information leading to the arrest of any of the insurgents.
In a statement, the Director of Defence Information, Maj.-Gen. Jimmy Akpor said Nigerians should contact the military on 09135904467 with relevant information that can lead to their capture.
The identities of 19 terrorist commanders who have been wreaking havocs in North-East, North-West and North-Central zones of the country.
They are:
Sani Dangote – ORIGIN: Dumbarum Village. Zurmi LGA of Zamfara State
Bello Turji Gudda – ORIGIN: FAKAI Village of Zamfara State
Leko –  ORIGIN: MOZOJ VIllage, Mutazu LGA of Katsina State
Dogo Nahali – ORIGIN: YAR TSAMIYAR JNO Village. Kankara LGA of Katsina State
Halilu Sububu – ORIGIN: SUBUBU Village in MARADUN LGA of Zamfara State
Nagona – ORIGIN: ANGWAN GALADIMA in ISA LOA of Sokoto State.
Nasanda – ORIGIN: Kwashabawa, Village in Zurmi LGA of Zamara State
Isiya Kwashen Garwa – ORIGIN: KAMFANIN Daudawa  Village of Faskari, Katsina State.
Ali Kachalla aka Ali Kawaje – ORIGIN: KUYAMBARA VILLAGE in Danaadau MARU LGA of Zamfara State
Abu Radde – ORIGIN: VARANDA Village in Batsari LGA Katsina State.
Dan-Da – ORIGIN: VARANDA Village in Batsari LGA of Katsina State
Sani Gurgu – ORIGIN: VARANDA Village in Batsari LGA of Katsina State
Umaru Dan Nigeria – ORIGIN: RAFI village. MADA District in GUSAULGA of Zamfara State
Nagala – ORIGIN: MARU LGA of Zamfara State
Alhaji Ado Aliero – ORIGIN: YANKUZO Village Tsafe LGA of Zamfara State
Monore – ORIGIN: YANTUMAKI Village, Dan LGA of Katsina State
Gwaska Dankarami – ORIGIN: SHAMUSHELE Village in Zuri LGA of Zamfara State
Baleri – ORIGIN: SHINKAFI LGA of Zamfara State
Mamudu Tainange – ORIGIN VARANDA Village in Batsari LGA of Katsina State
Insecurity: DHQ Strategies operation, holds joint simulation exercise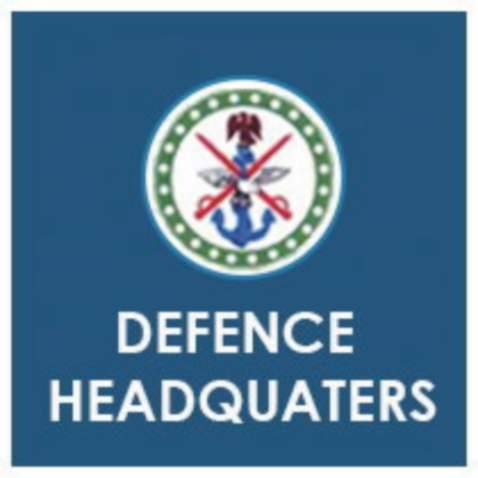 The Chief of Defence Staff (CDS), Gen. Lucky Irabor on Wednesday, unveiled the Defence Headquarter (DHQ) joint simulation exercise and the review of ongoing Operation Whirl Punch.
The News Agency of Nigeria (NAN) reports that Operation Whirl Punch is a DHQ led operation that deals with the menace of banditry and terrorism in Kaduna and Niger States.
Irabor said professionalism remained the thrust of the Armed Forces in addressing the prevailing security challenges in the country.
He said the simulation exercise was designed to reshape and review the operation in a bid to enhance operational effectiveness of the military,
The CDS added that joint training was needed to contend with the current issues and reposition personnel to effectively address future threats to the nation.
According to him, professionalism is a process and every organization will have to continue to review its structure and setting in a bid to get better.
"For us in the armed forces, a lot of mileage has been covered, but I will also indicate that we still have so much more to cover.
"Since we operate within a geographic environment which is within our geographical space, the contending issues are far beyond those within our space.
"They also involve those that are global in nature, some are made, others, of course, are natural.
"But as members of the armed forces, it is necessary for us to sieve these issues and have them properly contextualized and get ready to plan contingencies to be able to redress them.
"At any point in time when the armed forces are called upon, there would not be any reason for any excuse for failures.
"Currently, the armed forces, as you know, is engaged in various theatres across the country.
"Dealing with issues that are more internal in nature, which at some points have had to involve the resources and the capacities of the armed forces", he said.
Irabor disclosed that the armed forces looked forward to assisting other agencies to increase their capacity to respond to internal security challenges.
This, according to him, is to enable the military to focus more on issues that were traditionally its responsibilities.
He said it was a long-term goal that the armed forces would continue to escalate in the interim, to sufficiently bring respite to the security environment.
The Chief of Defence Training and Operations, Maj.-Gen. Adeyemi Yekini, said the exercise was a follow up to one of the key decisions reached during the defence retreat at Asaba.
Yekini said the main objective was to find ways to further enhance jointness in military operations, working with other security agencies to overcome the contemporary security challenges facing the country.
This, according to him, is in line with the CDS' leadership focus, which is to foster a professional armed force.
Yekini therefore said there was no better way of fostering professionalism other than through joint training involving personnel of the three services.
"This exercise is designed to upgrade one of our key operations, Operation Whirl Punch, which is involved in counter terrorism and counter insurgency operation in Kaduna and Niger states.
"It is instructive to mention that the operation was recently reviewed to bring together under a unified command, the different civil service and police operations in the area.
"This review was followed by the launching of Operation Forest Sanity, which has substantially degraded enemy forces in the two states, thereby improving security along the general axes," he said.
Yekini said the participants were expected to articulate lessons and observations derived during the exercise.
He urged them to be committed to the exercise and bridge the lapses already experienced by troops in the joint operations.
(NAN)
DSS Arrests Kaduna Train Hostages' Negotiator Mamu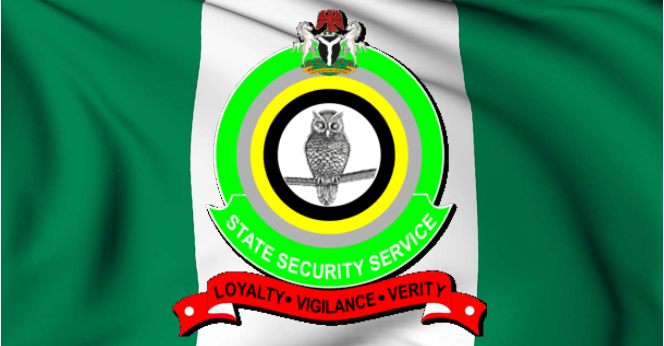 The Department of State Services (DSS) says the Abuja-Kaduna train hostage negotiator, Tukur Mamu, is in its custody.
This is according to a statement released by the DSS spokesman Peter Afunanya on Wednesday following reports that Mamu was arrested in Egypt.
"This is to confirm that Mamu, as a person of interest, was intercepted by Nigeria's foreign partners at Cairo, Egypt on 6th September 2022 while on his way to Saudi Arabia," the statement read.
"He has since been returned to the country, today, 7th September 2022, and taken into the Service's custody.
"The act followed a request by Nigeria's military, law enforcement, and intelligence community to their foreign partners to bring back Mamu to the country to answer critical questions on ongoing investigations relating to some security matters in parts of the country.
The public may wish to note that the law will appropriately take its course."
Mamu has made headlines lately for his part in the release of the Kaduna train victims who were abducted on March 28.
But in August, the publisher of Desert Herald Newspaper withdrew as the lead negotiator in securing the release of the remaining train attack victims.
He claimed that his life was under threat by the Nigerian government.
Insecurity: Zamfara Restricts Motorcycles, Orders House Search To Flush Out Suspected Terrorists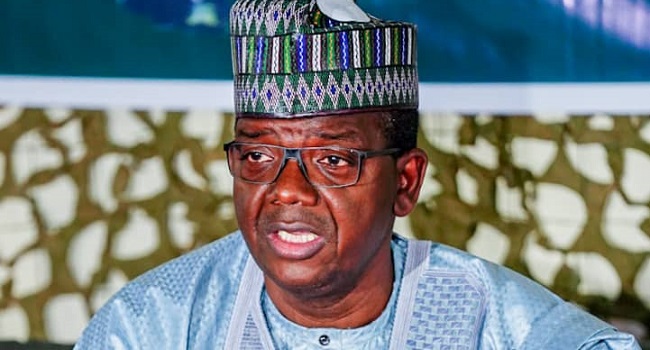 As part of measures to contain the security challenges in Zamfara, Governor Bello Matawalle has ordered the restriction on motorcycle movement in communities on the outskirt of Gusau from 9 pm till dawn.
The governor gave the directive on Tuesday after an expanded Security Council meeting that lasted for more than eight hours.
In a statewide broadcast after the meeting, Matawalle ordered security operatives to begin a house-to-house search to flush out criminal elements in the 19 emirates of the state as the residents continue to live at the mercy of bandits.
He stated that motorcycle riders who refuse to stop for search and who move after the designated hours should be shot on sight as terrorists and bandits now use a lot of motorcycles.
"This measure is a part of government's efforts to tackle insecurity in the state, as the government is concerned over the usage of hotels by terrorists and criminals to perpetrate their heinous activities in the state," the governor said.
The measure, the governor explained, followed reports of the use of motorcycles by bandits and other criminal elements to commit crimes within the state capital and its environs.
He equally ordered hotel operators to scrutinise guests by means of a valid identification before accommodating them.
"Any hotelier found violating the new order will have his hotel shut down and face prosecution according to the law. The state government would not take it lightly with anyone found disturbing the peace and security of the people," Matawalle said, reiterating the state government's commitment to protecting the lives and property of the people.
The Council directed security operatives, particularly military and police, to scale up efforts to fight bandits and other criminals in Zamfara.