Buhari Presents N20.51trn 2023 Budget Proposal To NASS
President Muhammadu Buhari on Friday presented before the two chambers of the National Assembly, a record N20.51 trillion proposed budget for the 2023 financial year.
The N20.51 trillion budget which is the highest so far in the nation's history, is the last to be presented by the president before his tenure elapses.
According to the president, this 8th financial blueprint of his administration is tagged the budget of Fiscal Sustainability and transition.
Buhari while addressing members of the parliament noted that the 2023 transition budget was designed to address critical issues and lay a solid foundation for the incoming administration.
The president said he believes that based Based on these fiscal assumptions and parameters, total federally-collectible revenue is estimated at 16.87 trillion Naira in 2023.
Further stated that the total federally distributable revenue is estimated at 11.09 trillion Naira in 2023, while total revenue available to fund the 2023 Federal Budget is estimated at 9.73 trillion Naira.
This he said includes the revenues of 63 Government-Owned Enterprises.
The president also disclosed that oil revenue is projected at 1.92 trillion Naira, Non-oil taxes are estimated at 2.43 trillion Naira, FGN Independent revenues are projected to be 2.21 trillion Naira.
Other revenues total 762 billion Naira, while the retained revenues of the GOEs amount to N2.42 trillion Naira.
In his speech, the president stressed that the 2023 Appropriation Bill aims to maintain the focus of MDAs on the revenue side of the budget and greater attention to internal revenue generation.
"Sustenance of revenue diversification strategy would further increase the non-oil revenue share of total revenues," President Buhari opined.
While N2.42 trillion Naira would be for spending by Government-Owned Enterprises, the proposed 20.51 trillion Naira 2023 expenditure comprises:
Statutory Transfers of N744.11 billion; Non-debt Recurrent Costs of N8.27 trillion; Personnel Costs of N4.99 trillion; Pensions, Gratuities and Retirees' Benefits of N854.8 billion; Overheads of N1.11 trillion; Capital Expenditure of N5.35 trillion, including the capital component of Statutory Transfers; Debt Service of N6.31 trillion; and Sinking Fund of N247.73 billion to retire certain maturing bonds.
The president said the government expects a total fiscal operations of to result in a deficit of 10.78 trillion Naira.
This he noted represents 4.78 percent of estimated GDP, above the 3 percent threshold set by the Fiscal Responsibility Act 2007.
"As envisaged by the law, we need to exceed this threshold considering the need to continue to tackle the existential security challenges facing the country," Buhari explained.
Speaking further, the president revealed that the government plans to finance the deficit mainly by new borrowings totalling 8.80 trillion Naira, 206.18 billion Naira from Privatization Proceeds and 1.77 trillion Naira drawdowns on bilateral and multilateral loans secured for specific development projects and programmes.
Cash Withdrawal Limit Will Be Flexible —Emefiele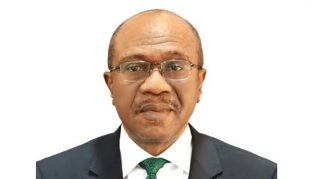 Governor of the Central Bank of Nigeria, CBN, Godwin Emefiele has said that the newly-introduced policy on cash withdrawal limit was not meant to hurt anybody but to strengthen the nation's economy.
The CBN governor, who stated this while speaking with State House correspondents after meeting behind closed-doors with President Muhammadu Buhari in Daura, Katsina State, assured that the apex bank will not be rigid on the policy following criticism from the Senate, business experts and some stakeholders.
Recall that the CBN had, on Tuesday, unveiled a revised cash withdrawal limit with a maximum of N100,000 cash withdrawal per week for individuals and N500,000 cash per week for corporate bodies.
But the Senate faulted the bank on the grounds of timing, arguing that it might worsen the tight economic environment.
Besides, stakeholders have expressed worry about the possibility of implementing hitch-free cash withdrawal limits in communities with 'blind spots or poor network connectivity.'
However, the CBN governor explained that more and more countries that are embracing digitization have gone into cashless and that this policy not targeted at anybody.
Emefiele, who said he visited Daura to greet Mr. President and to brief him about what is happening in Central Bank and the economy, revealed that President Buhari was very happy "and said we should carry on our work, no need to fear, no need to bother about anybody."
He said that the new policy of the apex bank is for the good and development of the Nigerian economy, adding "we can only continue to appeal to Nigerians to please see this policy the way we have presented it."
Responding to the objection of the Senate, he said, "Well, the Senate of the Federal Republic is the National Assembly.
"They are legislative arm of the government and from time to time we brief them about what is happening and about our policies and I'm aware that they have asked for some briefings and we will brief them.
"But I think it's important for me to say that the cashless policy started in 2012.
"But almost three to four occasions we had to step down the policy because we felt that there is a need for us to prepare ourselves and deepen our payment system infrastructure in Nigeria.
"Between 2012 and now 2022, almost about 10 years, we believe that a lot of electronic channels have been put in place that will aid people in conducting banking and financial service transactions in Nigeria.
"We heard about people talk about some of the people in the rural areas and the truth is that even online banking; as I was coming out to Daura, I saw a kiosk that has super agent today.
"It's because of the way we felt that there was a need for us to deepen the payment system infrastructure.
"We have 1.4 million super agents that are all over different parts of the country, all local governments, and all villages in this country.
"And I have told my colleagues, some of their names are already on the CBN website and we will publish all the names of all the super agents.
"And having super agent which is different from the banks which is different from microfinance banks, which is different from other financial institutions.
"Having 1.4 million of them is as good as having 1.4 million banking points where people can conduct services.
"We think, Nigeria as a big country, the biggest economy in Africa that we need to leapfrog into the cashless economy.
"We cannot continue to allow a situation where over 85 per cent of the cash that is in circulation is outside the bank. More and more countries that are embracing digitisation have gone into cashless."
"We will be reviewing from time to time how this is working because I cannot say that we are going to be rigid.
"But it is not to say that we will reverse, it is not to say that we will change the timing, but whether it is about tricking some amount to be a little bit higher or a little bit lower, and all the rest of them.
"We will do so because we are humans, we want to make sure that we are make life good for our people.
"We do not want to make life difficult for them. So there is no need for anybody to worry, the central bank is monitoring what is happening and I can assure everyone that we are up and alive to our responsibilities and we will do what is right for Nigeria and Nigerians.
"We do not want to make life difficult for them. So there is no need for anybody to worry, the central bank is monitoring what is happening and I can assure everyone that we are up and alive to our responsibilities and we will do what is right for Nigeria and Nigerians."
"I can only just assured you that it will go round, let us just be calm, luckily the old currency continued to be legal tender till January 31, 2023.
"So, I want to crack a joke, both the painted (new notes) and unpainted (old notes) will operate concurrently as a legal tender.
"But by January 31, the unpainted one will not be useful you again, so please take it to your bank as quickly as possible," he added.
DSS Gives NNPC, Oil Marketers 48 Hours To Make Fuel Available For Nigerians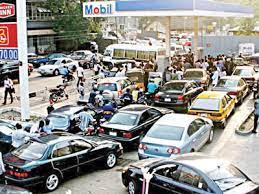 The Department of State Services (DSS) has given the Nigerian National Petroleum Company (NNPC) Limited and oil marketers a 48-hour ultimatum to make Premium Motor Spirit known as petrol available for Nigerians
DSS Spokesman, Peter Afunanya announced the directive while briefing journalists at the headquarters of the secret police in Abuja after over three hours closed-door meeting with stakeholders in the petroleum sector.
He said failure to comply, the DSS will activate its operations across the country.
According to Afunanya, the challenge of fuel scarcity has assumed a dimension that is detrimental to the security of the country.
He said during the meeting, the NNPC agreed that there is enough product that will serve Nigerians during and after the Yuletide season.
For weeks, vehicle owners especially in Lagos and Abuja have had a tough time getting petrol from filling stations. Whilst many outlets are closed, the few ones that are open sell the indispensable commodity for as high as N250 per litre from the uniform price of N169/litre.
The shortage of supply has led to long, grueling snake-like queues at the few open filling stations as motorists and business owners jostle to buy fuel while others resort to black market. The situation has also worsen traffic on major roads as vehicle owners block at least one lane to join queues to filling stations.
Reps Tell CBN To Suspend Limits On Cash Withdrawal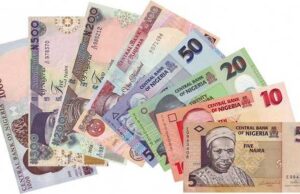 The House of Representatives has asked the Central Bank of Nigeria to suspend its latest policy which, among others, sets limits to cash withdrawals at deposit money banks and other financial institutions.
Consequently, the House summoned the Governor of the CBN, Godwin Emefiele, to come and explain the policy to the parliament.
He is to appear before the lawmakers on Thursday.
This is based on a motion of urgent public importance moved by a member of the House, Aliyu Magaji, at the plenary on Thursday.
Several lawmakers warned that the policy would have serious consequences and adverse effects on businesses and Nigerians who have no access to the banking system.
The Minority Leader, Ndudi Elumelu, however, said the policy would check crimes as funds would now be tracked through the banking system. He said though the timing might be wrong, the country would benefit more from it.