SANWO-OLU, ADEBOYE TASKS NIGERIANS ON PEACE
Lagos State Governor, Mr. Babajide Sanwo-Olu and General Overseer of the Redeemed Christian Church of God (RCCG), Pastor Enoch Adeboye, have called on Nigerians to continuously work and pray for peace in the nation.
They made the call on Sunday at the Redeemed Christians Church of God (RCCG) October Thanksgiving Service and Special Prayer Session for all State Governors and Deputy Governors tagged "Perfect Peace in the Land" held at the church corporate headquarters in Ebute-Metta, Lagos.
Governor Sanwo-Olu while addressing the large congregation at the service urged Nigerians, including Lagosians to continue to pray for leaders in Nigeria and for peace to reign in the land with an assurance to believe that greater things are ahead.
The Governor, who attended the programme with his wife, Dr. Ibijoke Sanwo-Olu and other dignitaries which include the representatives of Governors Gboyega Oyetola (Osun) and Dapo Abiodun (Ogun), said the Greater Lagos agenda of his administration, which had brought about infrastructural development across Lagos State, is on course and more of it would be delivered.
He said: "This service taking place a Sunday after the Independence Day anniversary is very important. And I think our GO (Pastor Adeboye) has said it all. We need perfect peace in our country but for us to have that perfect peace; we also need to have peace from individuals. It is we the citizens that make the country. It is not just about a metaphorical country; it is the people on the ground that truly make a country.
"We need to have that perfect peace in how we live our lives mentally, physically, financially, morally and all of it, and it is only when that happens that it can affect the country. He (Pastor Adeboye) has also encouraged all of us that we need to continually pray for our leaders. People are made up of the kind of leaders they have. So, it is really a partnership by ensuring that the citizens play their roles and leaders also play their roles.
"For me, it is another clarion call that it might not be perfect but there is light at the end of the tunnel. And for us in Lagos, we are grateful because this is the most peaceful part of the country. We don't want to take it for granted and that is why we have come here to thank God, to also appeal and pray to God for that peace to continue to reign."
Governor Sanwo-Olu also assured the people of Lagos State that his administration will continue to do its best in delivering dividends of democracy and infrastructural development to ensure that Lagos State remains home to all.
He said: "The 62nd Independence anniversary is an important time for all of us to also come together as Lagosians. A lot of things are happening in our state; not just peace, there is infrastructural renewal every day.  Even while disruption is going on let us be patient with the government because the commitment to make Lagos a lot bigger for each and every one of us is on course and we all can see it.
"For us in Lagos State is to continue to see the Greater Lagos in our lives. It is for us to pray that the peace and the infrastructural development that is taking place in our state will continue. I know around you, you can see that there are some bits of disruption. If you get to Apapa Road Junction, Yaba and Ikeja, there are bits of disruption there because of the train we are doing and the bridges we are constructing.
"If you go to Ikorodu, Epe and other places, you will see some disruptions; it is because we want some positive things to happen. The Greater Lagos is on course. The Greater Lagos will not be retarded; it will not be stopped. Don't give up. I want to assure you that greater things and bigger things are ahead of us. My prayer and my wish are that as I stand here as your governor today, October 2, 2022, I will also stand here as your governor in October 2023.
In his sermon, the General Overseer of the Redeemed Christians Church of God, Pastor Enoch Adeboye, who took his sermon from a Bible passage, 1 Corinthians 7:13-14, prayed for perfect peace in Nigeria as well as every home.
Pastor Adeboye, who prayed that God would heal the land and intervene in various issues affecting the country negatively, urged the people to prepare to join him very soon for fasting and prayer for the country.
He called on Nigerians to pray for their rulers and stop criticism so that God would continue to guide them aright if they want peace and to be able to overcome the storm.
The General Overseer prayed that all the enemies of Nigeria would be defeated so that the people can have peace and the Controller of storms would speak peace to the nation.
SANWO-OLU URGES RESIDENTS TO STAY CALM OVER CASH SCARCITY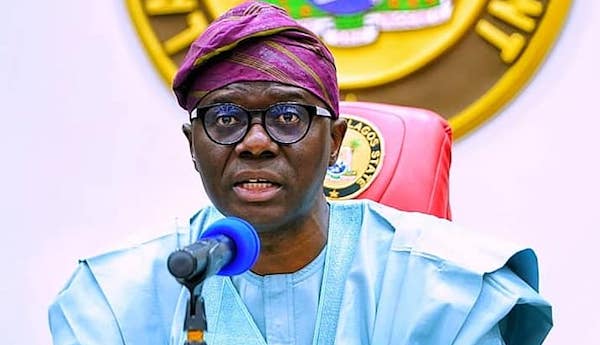 The Lagos State Government has observed the tension caused by the slow release of cash through Automated Teller Machines (ATMs) and within banking halls.
Governor Babajide Sanwo-Olu today joined a delegation that met with President Muhammadu Buhari in Abuja to deliberate on measures to remove the hardship caused by the scarcity of the new currency.
In a statement signed by the Hon. Commissioner for information, Mr Gbenga Omotoso, Mr. Sanwo-Olu urges residents to remain calm as the government is doing everything possible to normalise the situation. The Central Bank of Nigeria (CBN) has promised to put measures in place to ensure residents have access to currency notes released to banks.
Buhari inaugurates new MOFI Board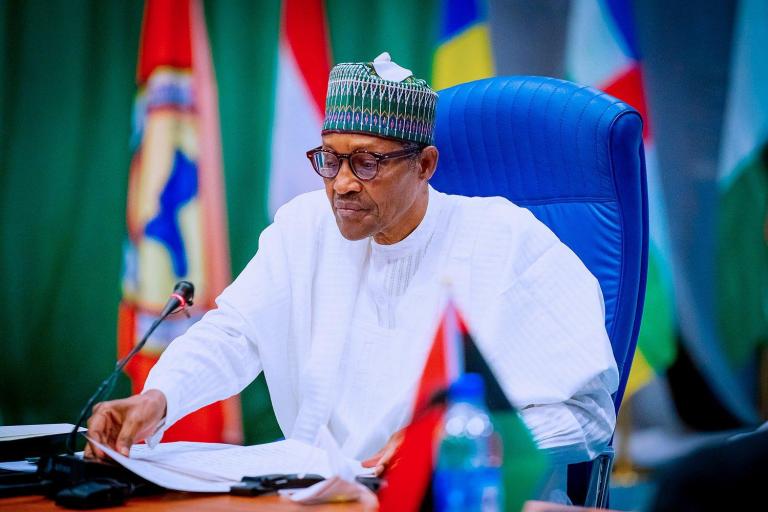 President Muhammadu Buhari has charged the Ministry of Finance Incorporated (MOFI) to grow its Assets Under Management from the current value of N18 trillion to at least N100 trillion in the next 10 years.
The president gave the charge at the launch of the new MOFI and inauguration of the Governing Council and Board of Directors of the body shortly before the commencement of the Federal Executive Council meeting.
The president also tasked the new board to "be the clearing house for the management of Federal Government's investments and assets in line with global best practices with a view to ensuring that these investments are delivering superior risk-adjusted returns to the government."
He also called on the new MOFI to work with other Ministries, Departments and Agencies (MDAs) to create a consolidated national assets register with a view to converting them into cash-flow-generating entities.
This, he said, would support the government's revenue drive.
Buhari urged members of the board to work with the government with a view to using government-owned investments and assets to support the government in delivering on its social and economic obligations to the citizenry.
He, therefore, directed the Minister of Finance, Budget and National Planning, Dr  Zainab Ahmed to commence the process of amending the MOFI Act and other legislations to further institutionalize this reform.
According to him, the amendments when carried out, would ensure that MOFI was restructured and repositioned to become a trusted custodian and manager of Federal Government's investments and assets.
Buhari said the event was significant as the restructured MOFI would help identify "what we own" and how to get the best out of them.
According to the president, the MOFI Act of 1959, now Cap. 229, Laws of the Federation, 2004, explicitly empowers MOFI to enter into commercial transactions of any description on behalf of the Federal Government in its own name.
He said that MOFI was used as a Special Purpose Vehicle across different sectors to invest in commercial entities over the last 64 years, adding that MOFI was created even before Nigeria's independence.
In her remarks, the Minister of Finance, Budget and National Planning thanked Buhari for his support and approvals that had made the restructuring and repositioning of MOFI possible.
According to the minister, the council members and board will ensure that the new MOFI delivers on its mandates.
The governing council is chaired by the President, with the Minister of Finance, Budget and National Planning, Dr Zainab Ahmed, as Vice Chair.
It's members include: The Minister of State, Petroleum Resources, Timipre Sylva; Aviation, Hadi Sirika; Industry, Trade and Investment, Niyi Adebayo and Transportation, Mu'azu Sambo.
Others are: Governor of the Central Bank, Dr Godwin Emefiele and three experts appointed by the President, namely: Prof. Muhammad Sagagi, Dr Ayo Teriba and Prof. Ken Ife.
The board members include: Former Finance Minister, Shamsudeen Usman as Chairman, Permanent Secretaries of the Ministries of Finance and Petroleum Resources and acting Accountant-General of the Federation.
Others are; Olawale Edun, Fatima Mede, Ike Chioke, Muhammad Nda, Alheri Nyako and an executive from the Central Bank of Nigeria (CBN) are also members of the board
Members of the Executive Management Team are: Dr Armstrong Takang, Managing Director, Eric solo, Executive Director, Chief Portfolio Officer, Sani Yakubu Chief Investment Officer and Oluwakemi Owonubi, Chief Risk Officer.
(NAN)
Polls: NBC warns broadcasters against compromising national unity

The National Broadcasting Commission (NBC) has cautioned all broadcasters against compromising national unity while covering forthcoming  general election.
The Director-General of NBC, Malam Balarabe Ilelah issued the warning in a statement, on Wednesday in Abuja.
He said: "The National Broadcasting Commission wish to again, remind all broadcasters covering the forthcoming general elections to take note of the provisions of the Nigeria Broadcasting Code, and other relevant regulations guiding the broadcast of elections in Nigeria.
"The commission has observed, with deep concerns, how ethics and ethos have been thrown to the winds by politicians using broadcast media platforms.
"This is against the provisions of the Nigeria Broadcasting Code, which provides that in using materials for news and current affairs programmes, the broadcaster shall avoid hate speech, inflammatory, derogatory and divisive remarks or allusions.
"The commission notes that some station now glamorise these situations on their platforms. The NBC reiterates that such stations shall pay for their professional misdemeanor."
Ilelah said for the avoidance of doubt, broadcasters were advised to note the sections of the Nigeria Broadcasting Code which provides that the broadcaster shall promote human dignity.
He added: "Therefore, hate speech is prohibited. Section 3.11.1 (a) states that all broadcasters should ensure that language or a scene likely to encourage or incite to crime, or lead to disorder, is not broadcast.
"Also, section 3.11.1 (b) advice broadcaster to ensure that no programme contains anything which amounts to subversion of constituted authority or compromises the unity or corporate existence of Nigeria as a sovereign state.
"Similarly, section 5.4.1 (f) prohibit broadcasters from transmitting divisive materials that may threaten or compromise the indivisibility and indissolubility of Nigeria as a sovereign state."
Ilelah said that section 5.3.3 (g) urged broadcasters to ensure that a political broadcast was clearly identified as such, and not presented in a manner that would mislead the audience to believe that the programme was of any other type.
"Also, section 5.3.3 (j) enjoin broadcasters to ensure that the broadcast of a partisan political campaign, jingle, announcement and any form of partisan political party identification or symbol ends not later than 24 hours before polling day.
"The NBC ACT CAP N11, Laws of the Federation of Nigeria, 2004, also prescribes, in the Third Schedule 12(6) that "A Licensee shall be responsible for the content of the Station's Broadcast.
"The commission enjoins all broadcasters to desist from using or allowing their platforms and facilities to be used by politicians, their supporters and or sympathisers, for the broadcast of contents that may lead to the breakdown of law and order," Ilelah
He said that broadcasters were therefore expected to perform the role of peace agents by adhering to the principles of responsibility, accuracy and neutrality.
(NAN)