Angola Elections: ruling MPLA party round up rally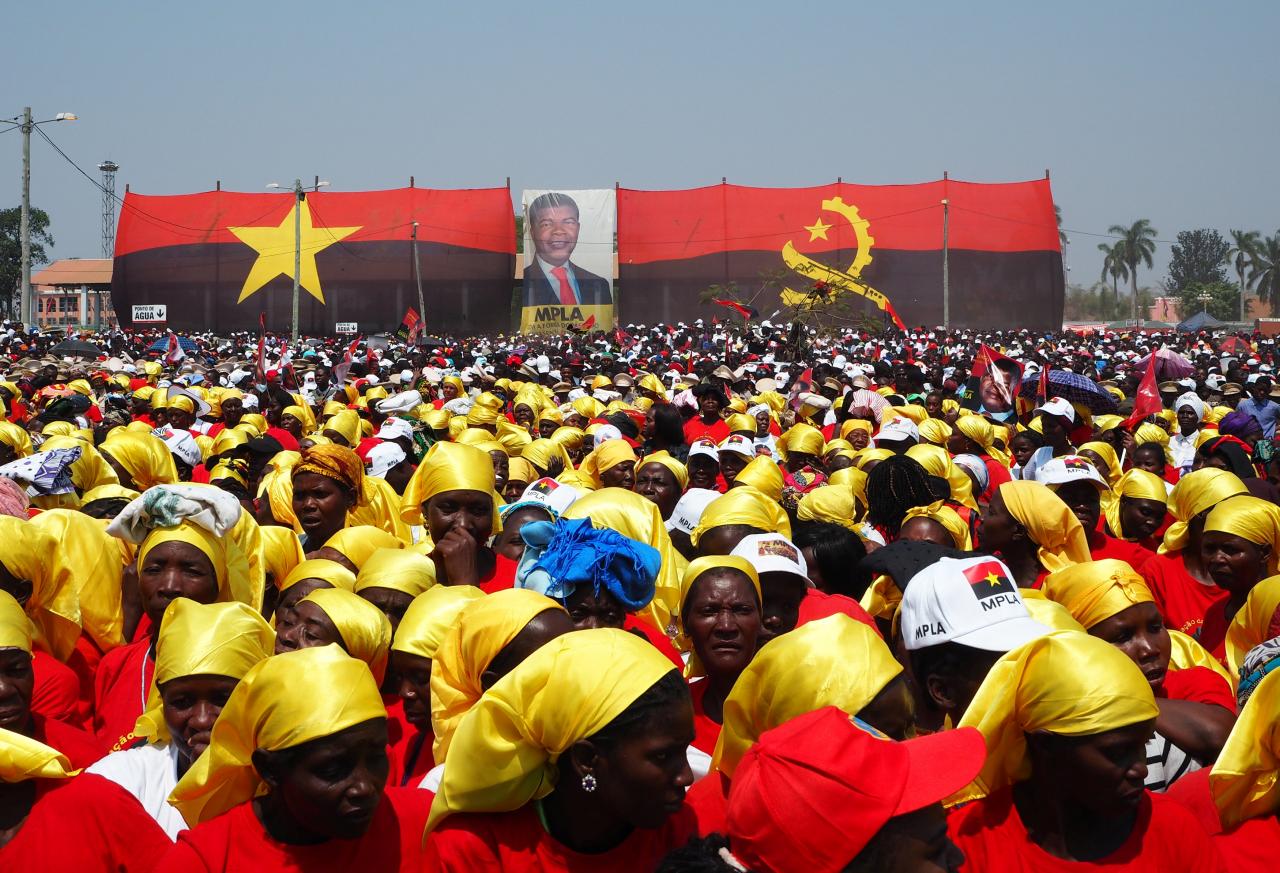 in the final weekend leading to Angola's general elections, the ruling MPLA party held its last rally, on August, 20.
According to the People's Movement for the Liberation of Angola which has been in power for the last 47 years, around 600,000 people attended the meeting organised in the outskirts of Luanda.
President João Lourenço who is running for a second term took to the stage to defend his actions since 2017 and also shared some political promises such as boosting electricity production and building new refineries.
"We have reminded you, what this government has done for five years. Even though we had to live with a pandemic as important as the Covid-19 pandemic for half of that period.
Angola people have been able to see the many new things brought up during this mandate and that has only one meaning, the MPLA is a serious party.", said João Lourenço.
João Lourenço closed the last mass act, as they call it here in Angola, calling his supporters to vote. In his speech, he listed decisions taken by his government over the last five years without attacking his opponents.
Fight In Senegal Parliament Over 'Insult' To Religious Leader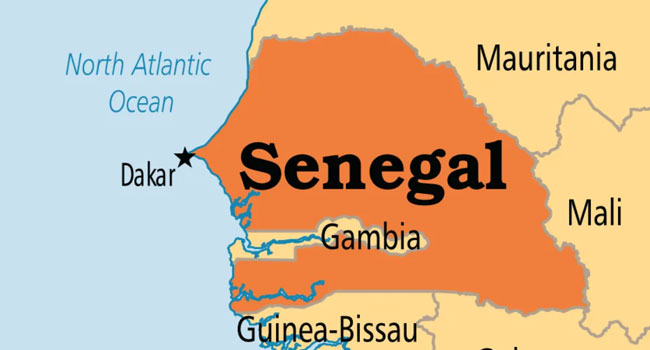 Lawmakers exchanged blows and hurled a chair in Senegal's parliament on Thursday over a perceived insult towards an influential pro-opposition religious leader.
An opposition MP slapped legislator Amy Ndiaye over her remarks, according to images on television and social media that were authenticated by AFP.
She responded by throwing a chair at him and then fell to the ground, where she was helped by fellow members of her group.
A fistfight then erupted among MPs before the speaker suspended the session.
The bust-up erupted during a vote on the justice ministry's budget for 2023.
It was sparked by remarks Ndiaye made about Serigne Moustapha Sy, a Muslim leader who supports the opposition but is not a lawmaker.
On November 27, she accused him of betraying his word and disrespecting President Macky Sall, according to media reports.
MP Abba Mbaye told an opposition TV channel that opposition lawmakers would oppose any resumption of parliamentary work "until this lady has apologised".
Some members of the governing coalition, as well as feminist activists, lashed the physical attack on Ndiaye, which coincided with an awareness campaign about violence against women and girls.
Senegal is widely viewed as a beacon of stability and democracy in West Africa – a region notorious for coups and dictatorships.
Legislative elections in July led to a virtual tie, requiring Sall's party to forge a coalition to stay in power.
Sall was elected to a seven-year term in 2012 and re-elected for a five-year tenure in 2019. He has not divulged his plans for the next presidential vote, due in 2024.
Christian Pilgrimage Not Wasteful – FCT-CPWB Boss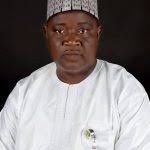 The Director, FCT Christian Pilgrims Welfare Board, Dabara Audu has said that those describing the Christian Pilgrimage to the Holy Lands of Israel and Jordan as a jamboree do so because they don't know what the exercise entails and therefore cannot relate with the level of spiritual upliftment it brings to the Pilgrims and Nigeria as a country.
Speaking to News men after the completion of the pilgrimage exercise for the first batch of the 2021 main Christian pilgrimage and the 2022 Easter pilgrimage to Israel and Jordan Mr. Dabara said the spiritual impact of the exercise brings about a new experience for Christians who can now relate well with biblical and scriptural occurrences that will further strengthen their faith in Christ for the uplifting of Nigeria as a country.
In his words, ". It is very unfortunate for anyone to say pilgrimage is a jamboree. Anyone that says it's a jamboree does not know what pilgrimage is. I want to believe that anyone that wants to embark on a pilgrimage must have heard of the pilgrimage sites and must have read about it and given birth to some useful information that it is a life-transforming exercise.
" we have received testimonies from the people that have gone there in the past. In this journey that has just finished, we have gone to so many sites, and in some cases, I have gone to those places more than four times, and still, there are new testimonies each time I visit those places, and that is what the scripture is all about.
" Pilgrimage is about the scripture being brought alive to any serious Christian and it's a way to work out our salvation. For any serious Christian, pilgrimage is part of working out your salvation and I am sure a lot of us today even as we hear testimonies, their spiritual lives are being promoted and this will have an impact on the families of the pilgrim, their villages, towns where they come from and on Nigeria as a whole."
Speaking on this year's Pilgrimage which was the first of its kind as Nigerian pilgrims visited Holy Places in Israel and Jordan, The Director said it was an opportunity for Christians to relate better with biblical occurrence and to be able to visit those sites not minding that some of those places are now in more than one country.
" It is a very good experience for us all, those that have been going to Israel alone before now did not have opportunity to visit the holy sites in Jordan like the River Jabok where Jacob wrestled with and angel and his name was changed to Israel, and the mount Nebo where Moses was shown the promise land by God before he was taken.
" Gadara a mountain where Jesus Casted out unclean spirits from a man into swines was another very historic location in Jordan, not forgetting the place where John the Baptist was beheaded and his head given in a tray for herods maid dancer. all this are beautiful and very significant places in the life of any serious Christian. so I can tell you that this year's pilgrimage to Israel and Jordan is a blessing in more than one way to us."
" The way I see it, starting the pilgrimage to combine the two nations of Israel and Jordan, I did not see myself as an ordinary person, I know the hurdles the children of Israel had to go through as recorded in the scripture, so if the original people that made these journeys did not find it easy I don't expect that anyone will find it easy because each pilgrimage has a story and revelation behind. God used some of these places to build endurance, perseverance and patience . the children of Israel were able to go through to the promised land, in the same way, this journey from Nigeria to Israel and Israel to Jordan, was not expected to be easy, but I want us to understand that behind the pilgrimage is also the feeling of the suffering, and in this case the suffering that refines. it brings out the true nature of any Christian. like it is said in the Bible Gold passes through Fire to be able to come out pure at it is, so Gold is not pure until it passes though fire. "
When asked how he would rate the first batch of the 2021 main Pilgrimage and the 2022 Easter Pilgrimage, Dabara said
" We are grateful for the completion of the first batch of the 2021 main pilgrimage and the 2022 easter.
we landed in Israel successfully and now we are at the Jordan end of the movement, there is nothing, no one was sick to the extent that we cannot go out, there is no accident in any way and so far no one has absconded.
At this point, I will take this year's pilgrimage as a very successful one, we have more than 200 pilgrims and no one absconded so we are bold to say that it was successful."
He therefore Used the medium to appeal to those that have taken part on the pilgrimage to show good examples as they go back to the larger society after these period of reflections and visitation of biblical sites in the holy lands of Israel and Jordan.
34 Years After Burkina Faso Ex-President Bags Life Sentence For Sankara Killing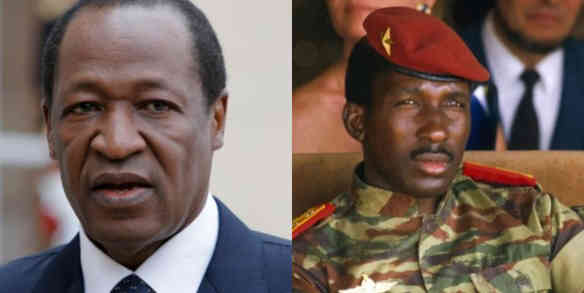 A military court in Burkina Faso on Wednesday handed down a life prison term to former president Blaise Compaore over the 1987 assassination of revolutionary leader Thomas Sankara.
Applause erupted in the courtroom as the long-awaited verdict was read out, bringing the curtain down on a case that has afflicted the impoverished and volatile state for 34 years.
The court also issued life terms to Hyacinthe Kafando, an officer suspected of having led the hit squad, and General Gilbert Diendere, an army commander at the time of the assassination, which coincided with a coup that brought Compaore to power.
Compaore, who lives in exile in Ivory Coast after being toppled by public protests in 2014, and Kafando, who has been on the run since 2016, were tried in absentia.
The six-month trial was avidly followed by many in the landlocked Sahel nation, for whom Sankara's bloody death remains a dark blot on the country's history.
A fiery Marxist-Leninist who blasted the West for neo-colonialism and hypocrisy, Sankara was shot dead on October 15, 1987, little more than four years after coming to power as an army captain aged just 33.
He and 12 colleagues were killed by a hit squad at a meeting of the ruling National Revolutionary Council.
Discussing the leftwing icon's death was taboo throughout the 27-year reign of Compaore, Sankara's comrade-in-arms.
The court in the capital Ouagadougou found Compaore, Kafando, and Diendere all guilty of harming state security.
Grim details 
Compaore and Diendere were also found guilty of complicity in murder, and Kafando of murder.
Their sentences exceeded the request of military prosecutors.
They had sought 30 years for Compaore and Kafando and 20 years for Diendere, who is already serving a 20-year term over an attempted military coup in 2015.
Eight other accused were given jail terms ranging from three to 20 years, while three defendants were acquitted.
In its closing statement, the prosecution recounted in grim detail a plot to ambush Sankara and his closest followers.
Sankara headed to the National Revolutionary Council meeting for a rendezvous with death, for "his executioners were already there," it said.
After Sankara entered the meeting room, the hit squad burst in, killing his guards, the prosecution said.
"The squad then ordered president Sankara and his colleagues to leave the room. They would then be killed one by one."
Ballistics experts told the trial Sankara had been shot in the chest at least seven times by assassins using tracer rounds.
But the defendants said the victims died in a botched attempt to arrest Sankara after he and Compaore fell out over the direction the country's revolution was taking.
Unstable country
Compaore boycotted what his lawyers dismissed as a "political trial," while an attorney for Diendere said his client's life term was "excessive" given that he had attended the trial and contributed to proceedings, while the two other chief accused were absent.
Sankara's widow, Mariam Sankara, who attended the trial throughout, hailed the outcome.
"The judge has handed down his verdict in line with the law, and everyone appreciates this," she said.
"It is something that we had requested — justice and truth," she said.
"Our goal was for the political violence we have in Burkina Faso to come to end. This verdict will give many people cause for thought."
Guy Herve Kam, the Sankara family's lawyer, said the culmination of a decades-long legal fight made him "proud" to be both a Burkinabe and a lawyer.
Prosper Farama, another Sankara lawyer, said, "Our hope is that this odious crime never happens again in either Burkina Faso or elsewhere in Africa."
One of the world's poorest countries, Burkina has a long history of political turmoil since it gained independence from France in 1960.
Reminders of that instability came during the trial, when proceedings were briefly suspended after a coup on January 24 that deposed the elected president, Roch Marc Christian Kabore.
Kabore was toppled by rebel officers angered over his failure to roll back a nearly seven-year-old jihadist insurgency.
The campaign has claimed some 2,000 lives and displaced some 1.8 million people.
The trial resumed after new military strongman Paul-Henri Sandaogo Damiba restored the constitution and swore an oath.
AFP