Terrorists attacks Kuje Prison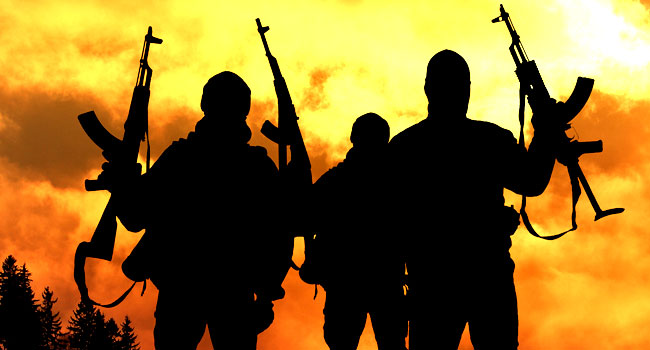 Kuje Prison in the Federal Capital Territory was attacked by a group of terrorists in a move to gain entry into the facility and free some of its members.
A high calibre bomb had first gone off at about 10:25pm followed by a second and third blasts as well as sporadic gunshots that residents into panic mode
It was gathered that the Nigerian Correctional Service NCoS had earlier received intelligence reports that one of its facilities could come under attacks.
Officials were not immediately available for comments on Tuesday night.
CBN Limits Cash Withdrawals To N100,000, 500,000 Weekly For Individuals And Organisations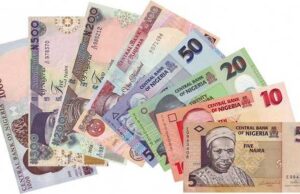 The Central Bank of Nigeria (CBN) has set N100,000 as the maximum limit for weekly cash withdrawal over the counter by individuals.
CBN also set N500,000 as the maximum withdrawal by organisations with effect from January 9, 2023.
The apex bank made this known via a memo signed by the Director of Banking Supervision, CBN, Haruna Mustafa, on Tuesday.
Withdrawal at POS terminals was also limited to N20,000 per day.
The CBN noted that cash withdrawals above the stated limit will attract a processing fee of 5 per cent for individuals and 10 per cent for organisations.
The memo read: "Further to the launch of the redesigned Naira notes by the President of the Federal Republic of Nigeria, on Wednesday, November 23, 2022 and in line with the Cash- less policy of the CBN, all deposit money banks (DMBS) and other financial institutions (OFIs) are hereby directed to note and comply with the following:
The maximum cash withdrawal over the counter (OTC) by individuals and corporate organizations per week shall henceforth be N100,000 and N500,000 respectively. Withdrawals above these limits shall attract processing fees of 5% and 10%, respectively.
Third party cheques above 50,000 shall not be eligible for payment over the counter, while extant limits of N10,000,000 on clearing cheques still subsist.
The maximum cash withdrawal per week via Automated Teller Machine (ATM) shall be #100,000 subject to a maximum of N20,000 cash withdrawal per day.
Only denominations of #200 and below shall be loaded into the ATMs.
The maximum cash withdrawal via Point of Sale (POS) terminal shall be N20,000 daily.
In compelling circumstances, not exceeding once a month, where cash withdrawals above the prescribed limits is required for legitimate purposes, such cash withdrawals shall not exceed #5,000,000.00 and N10,000,000.00 for individuals and corporate organisations, respectively, and shall be subject to the referenced processing fees in (1) above, in addition to enhanced due diligence and further information requirements.
"Further to (6) above, you are required to obtain the following information at the minimum and upload same on the CBN portal created for the purpose," the CBN noted.
BREAKING: Governorship Aspirant Jailed 42 Years Over Corruption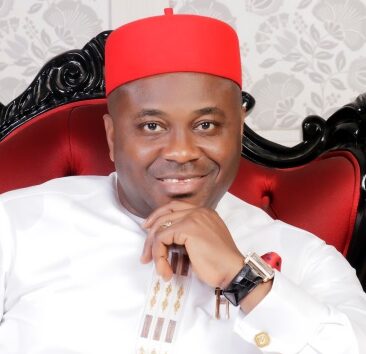 The governorship candidate of the Young Progressives Party (YPP), Bassey Albert, has been sentenced to 42 years in prison for corruption.
A Federal High Court in Uyo, on Thursday, convicted and sentenced Mr Albert who was prosecuted by the Economic and Financial Crimes Commission.
He has been taken to Ikot Ekpene prisons, Akwa Ibom State, to serve his prison term.
Mr Albert, a serving senator representing Akwa Ibom North East District, was accused of receiving bribes of 12 cars worth N254 million from an oil marketer, Olajidee Omokore, during his (Albert's) tenure (2010 – 2014) as commissioner for finance in Akwa Ibom State.
The convicted senator was a member of the Peoples Democratic Party, the ruling party in the state, before he defected months ago to the YPP, where he secured the party's ticket for the 2023 governorship election.
He was a major challenger to the PDP candidate, Umo Eno, in next year's governorship election in Akwa Ibom State.
BREAKING: Appeal Court Sets Nnamdi Kanu Free, Challenges High Court's Jurisdiction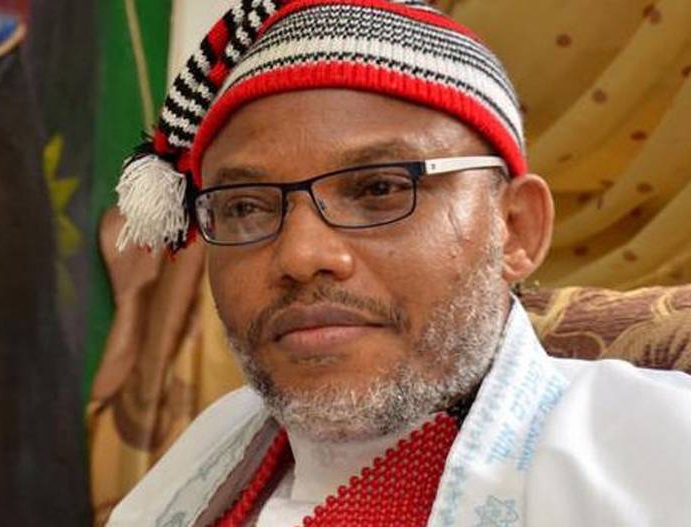 The Appeal Court sitting in Abuja has discharged the embattled leader of the proscribed Indigenous People of Biafra, Nnamdi Kanu.
Kanu is being prosecuted by the Federal Government at the Federal High Court in Abuja for 15 count charges bordering, including treasonable felony and terrorism, offences he allegedly committed in the course of his separatist campaigns.
A three-man panel of the Court of Appeal said the Federal High Court lacks the jurisdiction to try him in view of his abduction and extraordinary rendition to Nigeria in flagrant violation of the OAU convention and protocol on extradition.
The court held that the 15-count charge preferred against Kanu did not disclose the place, date, time and nature of the alleged offences before being unlawfully extradited to Nigeria in clear violation of international treaties.
The court further held that the Federal Government failed to disclose where Nnamdi Kanu was arrested despite the grave allegations against him.
The court noted that the act of abduction and extraordinary rendition of Kanu from Kenya without due process is a violation of his right.
It added that the manner in which Nnamdi Kanu was procured and brought before the court was not evaluated by the lower court, before assuming jurisdiction to try him.
The lower court having failed to address the preliminary objection challenging its jurisdiction particularly the issue of abduction and extraordinary rendition from Kenya to Nigeria, the lower court failed to take cognizance of the fact that a warrant of arrest can only be executed anywhere within Nigeria, the appeal court judgement said.
The court further held that the trial judge was in grave error to have breached the right to fair hearing of Nnamdi Kanu
The African Charter on Human and People's rights are part of the laws of Nigeria and courts must abide by the laws without pandering to the aim of the Executive, the appeal court said.
Treason charges
Mr Kanu has repeatedly called for the breakaway of a significant chunk of southern Nigeria to form the Republic of Biafra.
On October 2015, he was arrested by Nigerian authorities on an 11-count charge bordering on "terrorism, treasonable felony, managing an unlawful society, publication of defamatory matter, illegal possession of firearms and improper importation of goods, among others."
He was granted bail on April 2017 for medical reasons.
However, Mr Kanu fled the country in September 2017 after an invasion of his home by the military in Afara-Ukwu, near Umuahia, Abia State.
He was then sighted in Israel and later continued to rally his supporters in Nigeria to employ violence in achieving secession.
"He has, upon jumping bail, been accused of engaging in subversive activities that include inciting violence through television, radio and online broadcasts against Nigeria and Nigerian State and institutions," Minister of Justice, Abubakar Malami said after Kanu was rearrested and brought back to Nigeria in June 2021.
"Kanu was also accused of instigating violence especially in the Southeastern Nigeria that resulted in the loss of lives and property of civilians, military, para military, police forces and destruction of civil institutions and symbols of authorities."
Mr Kanu has denied any wrongdoing.
CTV