Gunmen Kill Scores, Abduct Several Chinese Nationals In Niger State
Gunmen have killed persons, injured and abducted many others including four Chinese nationals in an attack on a mining site in Ajata- Aboki, Gurmana Ward of Shiroro Local Government, Niger State.
The Co-convener, Concerned Shiroro Youths Of Niger State, Sani Abubakar Yusuf Kokki, as well as the Niger State Government confirmed the incident in separate statements issued on Thursday.
"During yesterday's deadly encounter, a large number of casualties were instantly recorded at the said mining site being owned and managed by Chinese Nationals as the AK-47 rifle wielding terrorists gunned down their victims at sight as well as shot sporadically into the air thereby leading to more devastating consequence," Kokki's statement read.
"Information at my disposal further proved that about thirteen (13) people including seven (7) mobile policemen attached to the mining site probably as guards (providing security cover for the expatriates) and six (6) other civilians were gruesomely killed through an ambush while scores of others who sustained various degrees of multiple gunshots injuries (some in critical condition) have been taken to various medical facilities for treatment."
"However, a yet-to-be ascertained number of workers in the mining site including four Chinese nationals were reported to have been abducted," the Niger government added in a statement by the Commissioner for Internal Security and Humanitarian Affairs, Emmanuel Umar.
Although Kokki noted that the Nigerian Army stationed nearby swung into action to repel the attack, he said several officers were gunned down by the assailants.
In a separate update, he added that the death toll had risen, noting that "almost thirty soldiers have been discovered in the bush and confirmed dead".
More bodies are still being expected as search efforts have intensified, Kokki said.
While reacting to the incident, Governor Abubakar Sani Bello, commiserated with the families of the victims.
"It really saddened my heart to hear about this. It is even more worrisome to know that lives of security personnel were involved and expatriates were also among those kidnapped," the governor said in a statement issued by his Chief Press Secretary, Mary Noel-Berje.
"My heart goes out to the family of our security men killed, I pray that Allah will grant them Aljannah Firdausi and quick recovery to those injured."
While urging the security personnel not to be dampened by the incident, the governor charged them to remain committed to discharging their duties and ensure the safe return of the four Chinese Nationals and others kidnapped at the mining site.
Scores of terrorists dead as Boko Haram, ISWAP clash in Lake Chad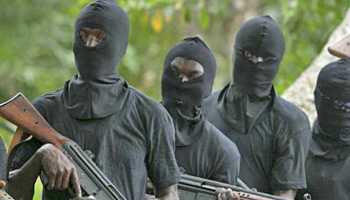 An infighting between the late Abubakar Shekau's faction of Boko Haram and Islamic State of West African Province (ISWAP), has reportedly left scores of terrorists killed in the last three days.
Zagazola Makama, a Counter Insurgency Expert and Security Analyst in the Lake Chad, gathered that the notorious leader of Boko Haram, Ali Ngulde, on December 3, led hundreds of fighters armed with weapons from Mandara mountains to attack ISWAP positions in a major onslaught against the rival group.
Intelligence sources also told Makama that the clash began in the camp of Yuwe, which triggered a heavy firefight and Ngulde's fighters overpowered the ISWAP elements and nutrialised about 12 of them and seized their weapons.
Shortly, sources said, the Boko Haram fighters quickly mobilized more fighters from Abu Ikilima's camp at Gaizuwa, Gabchari, Mantari and Mallum Masari.
According to the counterinsurgency expert, more than 23 ISWAP fighters were said to have been killed on December 4, when the Shekau's faction of the Boko Haram group divided themselves into two groups and raided ISWAP positions in Ukuba, Arra and Sabil Huda.
Zagazola understands that on Sunday night, reinforcement team of the ISWAP camps were sighted around the axis of Kawuri and Aulari, where in the morning on Monday a top ISWAP leader, Ba'ana Chingori, led a column of fighters to attack Boko Haram position in Farisu.
The infight between the two terrorists factions has left dozens of fighters killed.
Insecurity: Army to review operations across the Country
…as COAS conference holds in Sokoto Dec 4-10
The Nigerian Army is set to review its various operations across the country with a view to advancing its fight against criminal activities.
The Director, Army Public Relations, Brigadier General Onyema Nwachukwu stated this in Abuja during the news briefing on the fourth quarter Chief of Army Staff (COAS) Conference scheduled to take place in Sokoto State this week from 4 December till 10.
The conference is themed, "Building a Professional Nigerian Army for the 21st Century Security Environment."
The Nigerian army said it is reviewing its operations to rout terrorists, bandits, kidnappers, separatist groups, and other criminal gangs terrorising the peace in the country.
It said the fluidity of the threats and security situation in the country, requires dynamism to continually review its operational strategies.
According to General Nwachukwu, the conference will offer a reappraisal of the administrative affairs of the Nigerian Army and evaluate and comprehensively review ongoing operational engagements of the Nigerian Army in all theatres of operations across the six geo-political zones within the year.
Nwachukwu said this would provide the Nigerian Army with an in-depth insight to take far-reaching decisions that will be result oriented towards achieving its set objective of addressing the multifaceted security challenges in the country.
The conference would also create an opportunity for the Chief Of Army Staff to have a face-to-face interaction with all the General Officers Commanding, field commanders, and other senior officers to provide possible guidance on enhancing the army activities and operations.
He said, "The conference would also create an opportunity for the COAS to have a face-to-face interaction with all the General officers Commanding, field commanders and other senior officers to provide possible guidance on enhancing NA activities and operations".
"I must acknowledge that the fluidity of the threat situation requires dynamism to continually review our operational strategies. Hence, this conference offers a veritable platform to deliberate on ways and means through which the NA would continue to enhance national security. I, therefore, reiterate the commitment and resolve of NA troops to continue to discharge their duties professionally and proficiently within its constitutional mandate. We will also be resolute in upholding our values of courage, professionalism, sacrifice, respect, discipline and unflinching loyalty to duly constituted authority.
Nwachukwu, while noting that the Nigerian Army, has demonstrated its capacity and zeal in defending Nigeria's territorial integrity and sovereignty against external aggression and giving aid to civil authority in mitigating internal security challenges in the country over the years, said "This is further demonstrated in the purposeful leadership drive of the Chief of Army Staff, Lieutenant General Faruk Yahaya (CFR) whose efforts have tremendously enhanced the capacity and dexterity of troops in the onslaughts against terrorists, bandits and other criminal elements in the country".
He said "With his transformational and selfless leadership drive, troops have continued to decimate Boko Haram/ISWAP terrorists in the North East, leading to the obliteration of terrorists high profile commanders, foot soldiers and their hideouts. This has led to mass surrendering of terrorists and their family members in droves. Troops have also maintained this feat, through their operational engagements in other theatres of operations in other parts of the country, with significant successes recorded. These feats would not have been achieved without the support and collaboration of law-abiding Nigerians, sister services and other security agencies, the political leadership and the international community".
He said the opening ceremony will feature a lecture titled "Proliferation of Regional/State Security Outfits in Nigeria: Challenges and Prospects" by Gen Martin Luther Agwai (retired), former Chief of Defence Staff.
"On 6 December 2022, there shall be commissioning of various Nigerian Army Civil Military Cooperation projects in various communities in Sokoto State. Furthermore, the conference will review decisions taken at the Chief of Army Staff third quarter conference, while series of briefs and other updates bothering on various activities of the NA will be presented and deliberated upon from 7 to 8 December.
"The NA will also seize the opportunity to recognise and appreciate eminent Nigerians who have in no small measure supported the NA.
Insecurity: DHQ Strategies operation, holds joint simulation exercise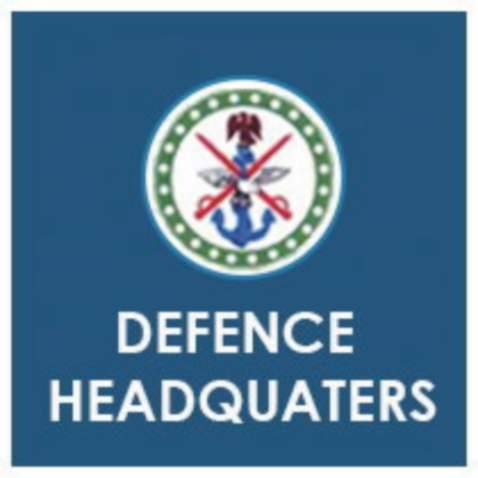 The Chief of Defence Staff (CDS), Gen. Lucky Irabor on Wednesday, unveiled the Defence Headquarter (DHQ) joint simulation exercise and the review of ongoing Operation Whirl Punch.
The News Agency of Nigeria (NAN) reports that Operation Whirl Punch is a DHQ led operation that deals with the menace of banditry and terrorism in Kaduna and Niger States.
Irabor said professionalism remained the thrust of the Armed Forces in addressing the prevailing security challenges in the country.
He said the simulation exercise was designed to reshape and review the operation in a bid to enhance operational effectiveness of the military,
The CDS added that joint training was needed to contend with the current issues and reposition personnel to effectively address future threats to the nation.
According to him, professionalism is a process and every organization will have to continue to review its structure and setting in a bid to get better.
"For us in the armed forces, a lot of mileage has been covered, but I will also indicate that we still have so much more to cover.
"Since we operate within a geographic environment which is within our geographical space, the contending issues are far beyond those within our space.
"They also involve those that are global in nature, some are made, others, of course, are natural.
"But as members of the armed forces, it is necessary for us to sieve these issues and have them properly contextualized and get ready to plan contingencies to be able to redress them.
"At any point in time when the armed forces are called upon, there would not be any reason for any excuse for failures.
"Currently, the armed forces, as you know, is engaged in various theatres across the country.
"Dealing with issues that are more internal in nature, which at some points have had to involve the resources and the capacities of the armed forces", he said.
Irabor disclosed that the armed forces looked forward to assisting other agencies to increase their capacity to respond to internal security challenges.
This, according to him, is to enable the military to focus more on issues that were traditionally its responsibilities.
He said it was a long-term goal that the armed forces would continue to escalate in the interim, to sufficiently bring respite to the security environment.
The Chief of Defence Training and Operations, Maj.-Gen. Adeyemi Yekini, said the exercise was a follow up to one of the key decisions reached during the defence retreat at Asaba.
Yekini said the main objective was to find ways to further enhance jointness in military operations, working with other security agencies to overcome the contemporary security challenges facing the country.
This, according to him, is in line with the CDS' leadership focus, which is to foster a professional armed force.
Yekini therefore said there was no better way of fostering professionalism other than through joint training involving personnel of the three services.
"This exercise is designed to upgrade one of our key operations, Operation Whirl Punch, which is involved in counter terrorism and counter insurgency operation in Kaduna and Niger states.
"It is instructive to mention that the operation was recently reviewed to bring together under a unified command, the different civil service and police operations in the area.
"This review was followed by the launching of Operation Forest Sanity, which has substantially degraded enemy forces in the two states, thereby improving security along the general axes," he said.
Yekini said the participants were expected to articulate lessons and observations derived during the exercise.
He urged them to be committed to the exercise and bridge the lapses already experienced by troops in the joint operations.
(NAN)