Funke Akindele's Husband Announces Marriage Crash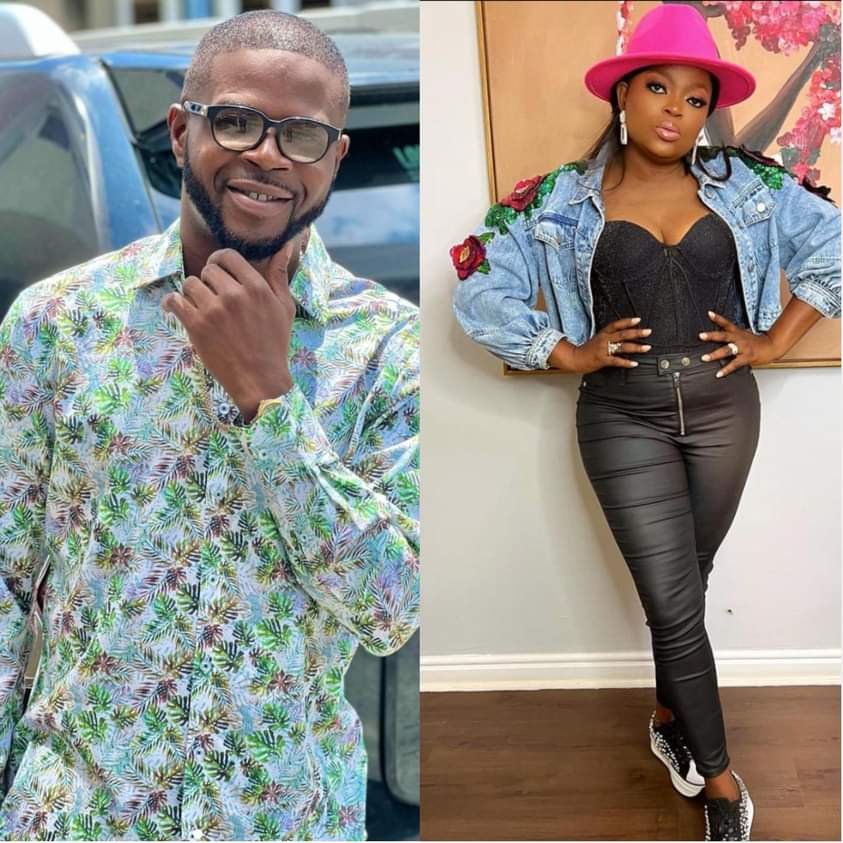 JJC Skillz, the husband of actress, Funke Akindele-Bello, has announced that their marriage is over.
In a post on his Instagram page on Thursday, JJC Skillz said he moved out of the house three months ago and they had been living separate lives.
He said, "Dear Friends and family, I need to let you know that Funke and I have separated. While it lasted we shared a lot of things together and have created 2 beautiful children.
"The last two years have been extremely difficult for us. I know I have tried my best to fix things but I believe it is beyond repair now.
Three months ago and at Funke's insistence, I moved out of the house and apart from AMVCA have not been able to get Funke to sit down in an amicable manner to discuss the future of our relationship.
"I'm making this announcement so that the public is clear that we both are pursuing separate lives.
We still have issues that need to be addressed such as the custody and wellbeing of our children which is paramount as well as business interests which need to be disentangled but I have no doubt that these will be resolved one way or the other."
Gospel artist Moses Bliss unveils record label, signs four Artistes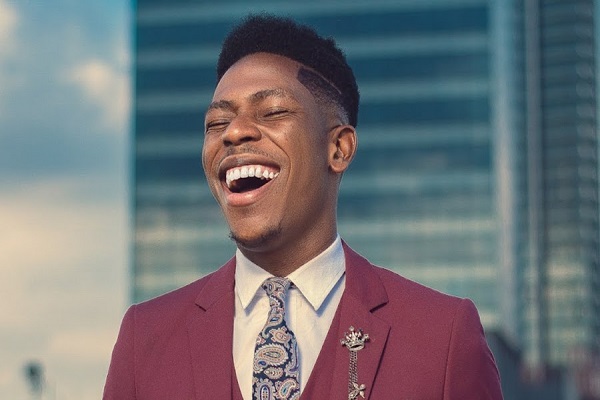 Fast rising gospel artist Moses Bliss on Sunday unveiled his record label – Spotlite Records. He also signed four new artists to the new label.
The new singers are: Chizie, Festizie, Doris Joseph and Grace Lokwa of the Kumama fame from the Republic of Congo. Bliss is known for hit singles like "Too faithful," "daddy wey dey pamper" and the recent top charting single "Miracle no Dey tire Jesus."
Speaking during a press conference on Sunday, the gospel artist said: "The vision of this label is to saturate the earth with the word of God through music. We are positioned to see the name of Jesus lifted up in every place and his kingdom established here on earth.
"We understand music is a language that cuts across ages, people and places and we are riding on this core mantra to create contents that will edify, entertain and educate."
The press conference had in attendance other executives of the label, Tunde Praise and Evidence Samuel.
According to Tunde, "if you think you have heard enough good music, wait for more as the new signed creatives are set to churn out sounds that will blow your mind."
Married Women Send Me Messages On Social Media – Don Jazzy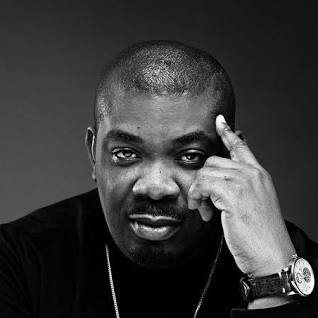 Music producer and record label boss, Micheal Collins Ajereh, popularly known as Don Jazzy, has revealed how he gets messages from married women on social media.
The Mavins boss disclosed this during a podcast show called "The honest bunch", hosted by on-air personality Nedu and a few others.
During the show titled "Marriage: A poverty Alleviation Scheme", Don Jazzy asserted that many Nigerian women reach out to him directly.
"I just feel a lot of people are just deceiving themselves, especially in this Lagos. Married women and men, they are all just lying to themselves. You know how many places that I have seen married women?… They are in my DM."
He also explained why he thinks marriage has been made out to be a poverty alleviation scheme, which he believes isn't right.
The Mavins boss also spoke on the kind of woman he wants, saying he needed a kind woman, understanding, and not a troublemaker.
Don Jazzy hasn't been linked to any woman since he rose to prominence in the early 20s.
In 2021, he revealed his previous relationship to the world after several controversies had hit the air.
Jazzy posted his wedding pictures on Instagram and said he was married to Michelle Jackson, a UK-based Nigerian model but the marriage crashed because he made music his priority.
Lagos agog as 'Our Duke has gone mad again' is staged
"Our Duke Has Gone Mad Again", a play produced by Duke of Shomolu Productions, is to be staged in Lagos on Saturday.
The play is one of the four to be staged by the theatrical play producing outfit this month.
According to Mr Joseph Edgar, Chairman, Duke of Shomolu Productions, the play is a satirist look at society.
"Our Duke Has Gone Mad Again" is a satirical look at the Nigerian society.
"It pokes a mischievous finger at society's underbelly.
"It is guaranteed to annoy the audience; it will take a bold and vivacious look at themes like polygamy, white garment Churches and loss of loved ones.
"The play will also look at leadership and so many other issues.
"It is generally a satirical look at society," Edgar told the News Agency of Nigeria (NAN) on Saturday in Lagos.
Other plays to be staged this month in Lagos include a rehash of "Ufok Ibaan" which was first staged at the Ibom Hall in Uyo.
Ufok Ibaan, which depicts the Ikot Abasi women's riots, will have Sen. Udoma Udo Udoma, whose grandmother is depicted, and Chief Emeka Anyaoku, as Special Guests of Honour.
It is scheduled to be staged on Sunday, Dec. 11.
Another play is "Awo", which, in its first showing, attracted the Vice President, Prof. Yemi Osibanjo and Gov. Babajide Sanwo-Olu of Lagos State.
The play is to be staged on Dec. 17 and  Dec. 18.
"Awo, which is directed by Makinde Adeniran, is expected to throw up leadership issues which remain critical as Nigeria head toward 2023," Edgar told NAN.
Also to be staged is "Ogiame Erejuwa II".
The play, scheduled for Christmas and Boxing days, is an 80-man cast directed by William Benson that will have Itsekiri chiefs and other prominent Nigerians in attendance.
Co-produced by Mofe Atake, SAN, Julius Rone and Amaju Pinnick, the play will take the audience through the robust reign of Ogiame Erejuwa II, the grandfather of the current Olu of Warri, Ogiame Atuwatse III.
(NAN)