Christian Pilgrimage Not Wasteful – FCT-CPWB Boss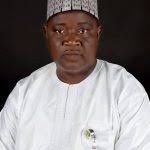 The Director, FCT Christian Pilgrims Welfare Board, Dabara Audu has said that those describing the Christian Pilgrimage to the Holy Lands of Israel and Jordan as a jamboree do so because they don't know what the exercise entails and therefore cannot relate with the level of spiritual upliftment it brings to the Pilgrims and Nigeria as a country.
Speaking to News men after the completion of the pilgrimage exercise for the first batch of the 2021 main Christian pilgrimage and the 2022 Easter pilgrimage to Israel and Jordan Mr. Dabara said the spiritual impact of the exercise brings about a new experience for Christians who can now relate well with biblical and scriptural occurrences that will further strengthen their faith in Christ for the uplifting of Nigeria as a country.
In his words, ". It is very unfortunate for anyone to say pilgrimage is a jamboree. Anyone that says it's a jamboree does not know what pilgrimage is. I want to believe that anyone that wants to embark on a pilgrimage must have heard of the pilgrimage sites and must have read about it and given birth to some useful information that it is a life-transforming exercise.
" we have received testimonies from the people that have gone there in the past. In this journey that has just finished, we have gone to so many sites, and in some cases, I have gone to those places more than four times, and still, there are new testimonies each time I visit those places, and that is what the scripture is all about.
" Pilgrimage is about the scripture being brought alive to any serious Christian and it's a way to work out our salvation. For any serious Christian, pilgrimage is part of working out your salvation and I am sure a lot of us today even as we hear testimonies, their spiritual lives are being promoted and this will have an impact on the families of the pilgrim, their villages, towns where they come from and on Nigeria as a whole."
Speaking on this year's Pilgrimage which was the first of its kind as Nigerian pilgrims visited Holy Places in Israel and Jordan, The Director said it was an opportunity for Christians to relate better with biblical occurrence and to be able to visit those sites not minding that some of those places are now in more than one country.
" It is a very good experience for us all, those that have been going to Israel alone before now did not have opportunity to visit the holy sites in Jordan like the River Jabok where Jacob wrestled with and angel and his name was changed to Israel, and the mount Nebo where Moses was shown the promise land by God before he was taken.
" Gadara a mountain where Jesus Casted out unclean spirits from a man into swines was another very historic location in Jordan, not forgetting the place where John the Baptist was beheaded and his head given in a tray for herods maid dancer. all this are beautiful and very significant places in the life of any serious Christian. so I can tell you that this year's pilgrimage to Israel and Jordan is a blessing in more than one way to us."
" The way I see it, starting the pilgrimage to combine the two nations of Israel and Jordan, I did not see myself as an ordinary person, I know the hurdles the children of Israel had to go through as recorded in the scripture, so if the original people that made these journeys did not find it easy I don't expect that anyone will find it easy because each pilgrimage has a story and revelation behind. God used some of these places to build endurance, perseverance and patience . the children of Israel were able to go through to the promised land, in the same way, this journey from Nigeria to Israel and Israel to Jordan, was not expected to be easy, but I want us to understand that behind the pilgrimage is also the feeling of the suffering, and in this case the suffering that refines. it brings out the true nature of any Christian. like it is said in the Bible Gold passes through Fire to be able to come out pure at it is, so Gold is not pure until it passes though fire. "
When asked how he would rate the first batch of the 2021 main Pilgrimage and the 2022 Easter Pilgrimage, Dabara said
" We are grateful for the completion of the first batch of the 2021 main pilgrimage and the 2022 easter.
we landed in Israel successfully and now we are at the Jordan end of the movement, there is nothing, no one was sick to the extent that we cannot go out, there is no accident in any way and so far no one has absconded.
At this point, I will take this year's pilgrimage as a very successful one, we have more than 200 pilgrims and no one absconded so we are bold to say that it was successful."
He therefore Used the medium to appeal to those that have taken part on the pilgrimage to show good examples as they go back to the larger society after these period of reflections and visitation of biblical sites in the holy lands of Israel and Jordan.
WE ARE AWARE OF PLANS TO SMEAR THE NAME OF OUR DG AND KEY OFFICIALS OF THE SERVICE – DSS SAYS.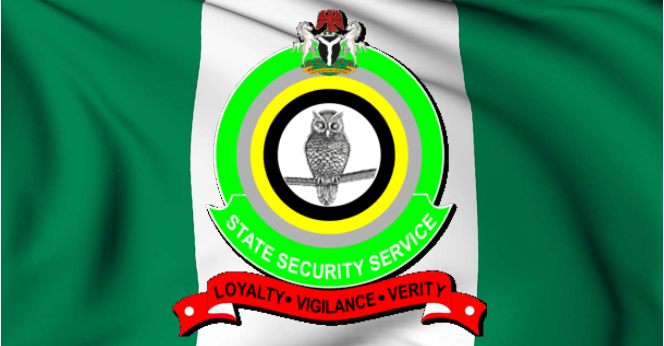 The Department of State Services (DSS) on Tuesday said the service has uncovered plans by some politicians and disgruntled elements within and outside the government to sponsor smear campaigns against the DGSS, Yusuf Magaji Bichi and his key officials over the Service's uncompromising stance on some critical governance and policy issues.
Public Relations Officer of the service, Peter Afunanya in a statement says, those behind the plot have engaged Civil Society and Non-Governmental Organisations to not only sustain but stage further rallies, road-shows and press conferences and use the occasions to discredit Bichi.
The statement further added that sections of the media have been briefed to implement the strategy through sponsored articles, commentaries and features to malign the DG, his family and select officials of the Service.
" The Service is monitoring developments and will allow the plotters to either exhaust themselves or rescind the plan of action. Otherwise, no amount of intimidation, harassment and blackmail will deter it from discharging its duties. However, it would not idly watch a group of dissatisfied gang to undermine the Service and its highly dedicated Leadership and Management." Afunanya stated.
The DSS, therefore, wishes to inform the public to be wary of these tendencies and ignore the antics of dark forces out to impugn the character of the DG. It restates its unalloyed support to the President on his resolve to continue to confront head-on, threats to national security as well as create the enabling environment necessary for the 2023 general elections to hold.
KOGI EXPLOTION: DSS Apprehends ISWAP Commander Behind Attacks.
The Department of State Services (DSS) has arrested the mastermind of the Vehicle-Borne Improvised Explosive Device (VBIED) attack which occurred on 29th December, 2022, near the Palace of the Ohinoyi of Ebiraland in Okene, Kogi State during the visit of the President to commission some projects in the state.
A statement from the Public Relations Officer of the Service Peter Afunnaya, says, Men of the DSS arrested Abdulmumin Ibrahim OTARU (aka Abu Mikdad) and one of his associates, Saidu SULEIMAN on 3rd January, 2023.
The statement says OTARU sustained a gunshot injury on his left foot while attempting to escape and currently receiving treatment at a health facility.
the statement says, during investigations, it was ascertained that OTARU is a high commander of Islamic State West Africa Province (ISWAP) who either coordinated or was involved in so many terrorist operations. which includes The 24th June, 2022 attack on Nigeria Police Area Command, Eika-Ohizenyi, Okehi LGA of Kogi State where a Police Inspector, Idris MUSA was killed and two (2) AK-47 rifles carted away, The 5th July, 2022 attack on Kuje Medium Security Custodial Centre in Kuje Area Council of the FCT; and 5th August, 2022 attack on West African Ceramics Ltd (WACL) in Ajaokuta LGA, Kogi in which three (3) Indian expatriates were kidnapped which resulted in the killing of (5) persons including one (1) Indian, two (2) Policemen and two (2) drivers of the company before the kidnapped expatriates were later released on 31st August, 2022.
The statement added that OTARU operated terrorist cells in and around Kogi State where he and his gang had staged several kidnap operations in Kogi and Ondo States.
Meanwhile, the suspects are in custody and will be prosecuted accordingly.
" The Service reiterates its commitment to the safety of the nation. It assures to work assiduously with stakeholders including sister security agencies to tackle the menace of terrorism and other forms of criminality and threats to national security. It, therefore, calls on citizens to support it and other law enforcement organisations with relevant information and all the necessary cooperation required to achieve a peaceful country." Afunanya said
EMERGENCY MANAGEMENT: FCTA Set To Introduce Emergency Marshal in Abuja.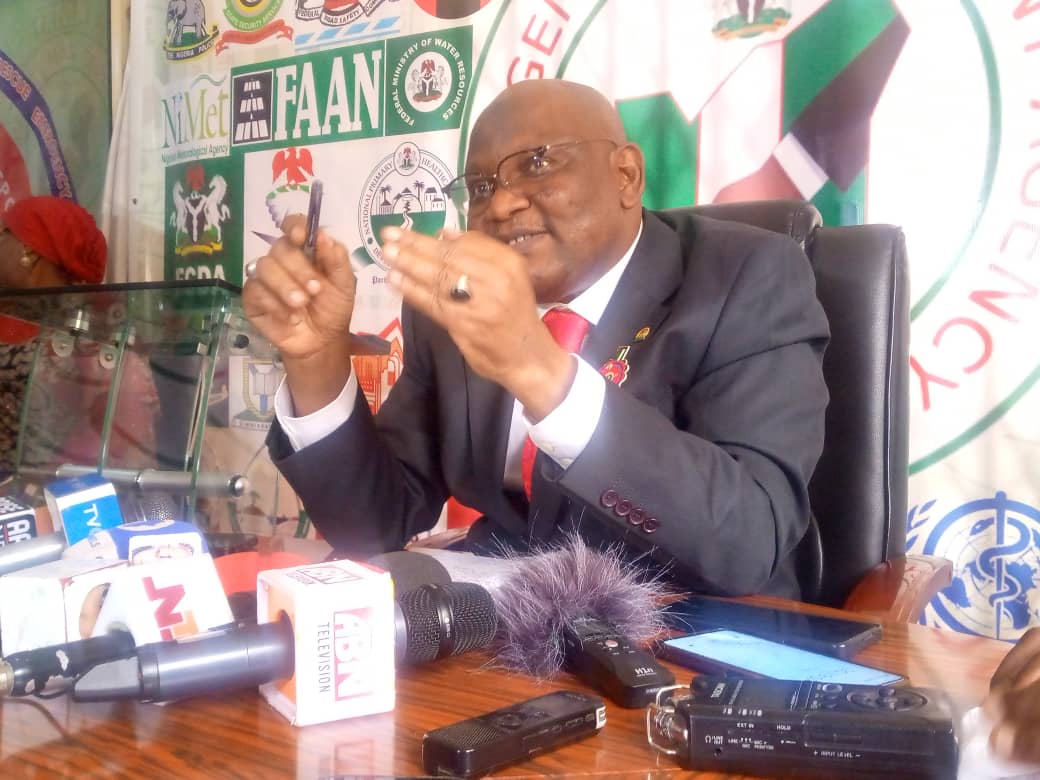 The Federal Capital Territory Administration ( FCTA) said it has perfected plans to introduce Emergency Marshals to work in different communities around the six Area Councils of the Abuja to curb hazards and other emergencies.
Director General,  FCT Emergency Management Agency ( FEMA) Alhaji Abbas Iddris on Wednesday stated that the move is meant to help in managing the adverse effects of the rapid growing population in the nation's capital.
Alhaji Idris noted that the agency has carried out hazards mappings in Abuja, identifying areas where urgent attention was required.
Iddris noted that the  decision to introduce Emergency Marshals was based on the need to increase life saving  interventions and also mitigate hazards.
According to him,  the Marshals would complement the efforts of other volunteers who have played key roles in the agency's activities.
" We intend to introduce emergency Marshals this year. These are volunteers who assist students, hospital workers and PWD, and other public servants during emergencies.
" They also assist in facility services, Risk Management and Safety Services by reporting conditions in a building that could present a hazard during an emergency including maintain an orderly evacuation; conduct a sweep of an area to ensure that evacuation is complete. The Marshals are also to participate in debriefings resulting from evacuation and complete a monthly checklist for fire safety issues in their areas", he added.