MOB congratulates Ekiti Governor-elect, Biodun Oyebanji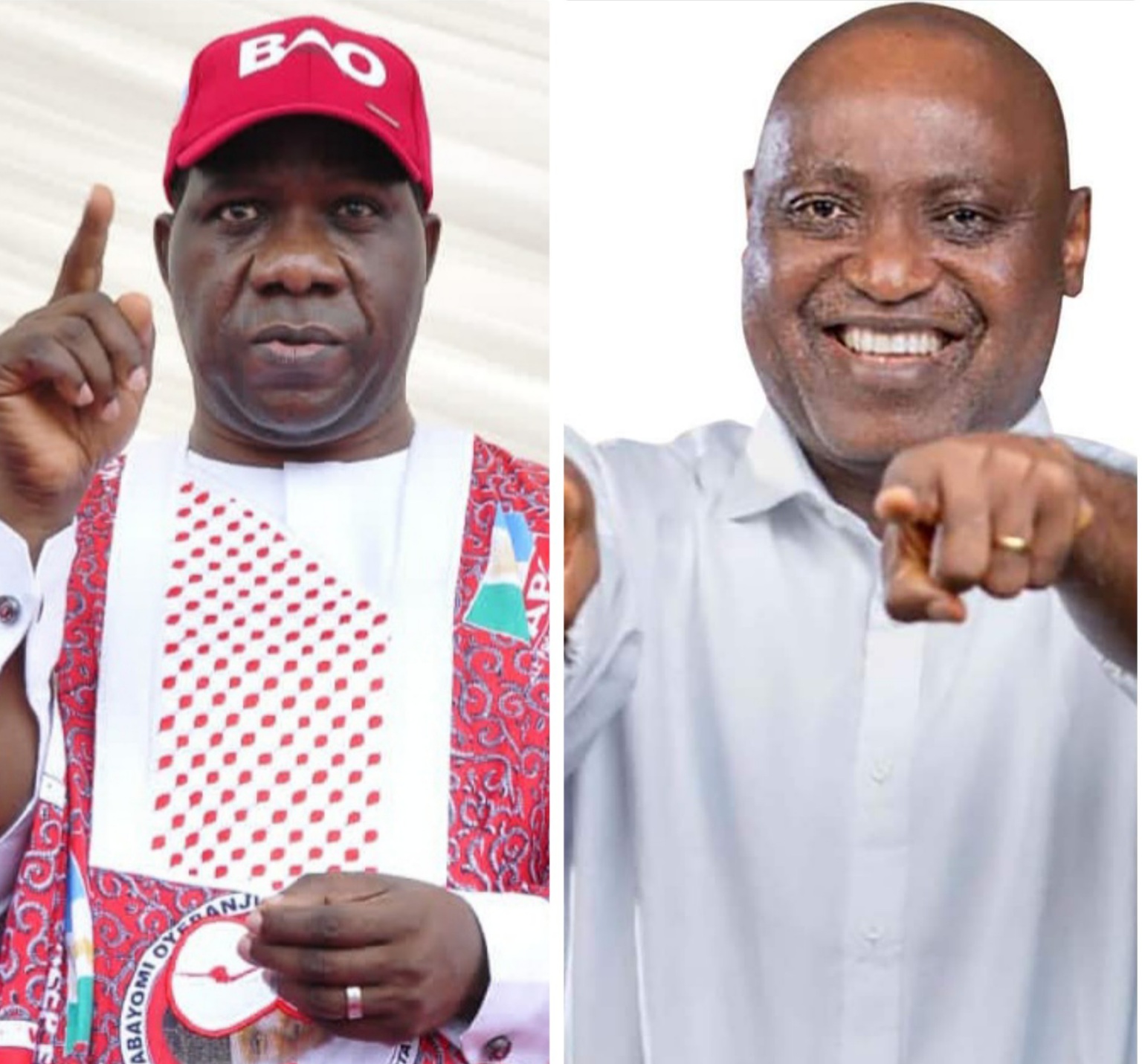 The Chairman, Southern Senator's Forum and Chairman Senate Committee on Judiciary, Human Rights and Legal Matters, Senator Michael Opeyemi Bamidele has joined thousands of well wishers across the country congratulating the All Progressives Congress in Ekiti State Governor-elect Mr. Biodun Abayomi Oyebanji for his victory at the just concluded Governorship poll.
Describing Oyebanji's victory at the guber poll as a well deserved landslide victory, the federal Lawmaker said both the APC and its Governorship candidate are worthy of the massive votes of the electorate in the State.
Senator Bamidele said:
"Going by the unmatched performance of the APC-led Fayemi administration in Ekiti State, the giant strides of the Buhari administration in the areas of infrastructural growth, diversification of the economy, the consistent crusade against corruption, the enduring fight against insecurity coupled with the wide acceptability and popularity of Biodun Abayomi Oyebanji among Ekiti people, APC's victory in the just concluded poll is very much expected."
According to the Federal lawmaker, "Biodun Abayomi Oyebanji is the best among all the candidates that contested the Governorship election, given his progressive antecedents, his vast wealth of experience in governance as well as his demonstrated commitment towards the growth and development of Ekiti State over the years."
While thanking Ekiti people for coming out en masse to vote for APC and its candidate, Senator Bamidele urged them to continue to stand by the party to enable it consolidate on its progressive strides and to further take the State to greater heights.
He assured the Ekiti people that they should not entertain any fear, saying that with Biodun Abayomi Oyebanji as Governor, Ekiti people are in safe hands because he had known Oyebanji over the years as a well-focussed, dedicated and reliable patriot with listening ears.
He noted that the APC guber campaigns in the last two months had been issues based, balanced and result-orientedSenator.
He however applauded the  National leadership of the party including President Mohammadu Buhari, the National Chairman, Senator Abdullahi Adamu, National Leader and the party' s Presidential Flagbearer, Asiwaju Bola Ahmed Tinubu for their support towards ensuring the victory of APC in the election.
In a similar vein, Bamidele congratulated APC leaders in Ekiti State, including His Excellency, the first civilian Governor of Ekiti State and Honourable Minister of Industry, Trade and Investment, Otunba Niyi Adebayo, His Excellency, the Governor of Ekiti State, Dr. Kayode Fayemi, CON, Her Excellency, the amiable First Lady of Ekiti State, Erelu Bisi Fayemi, His Excellency, the Deputy Governor, Otunba Bisi Egbeyemi, former State Chairman of the party, High Chief Jide Awe, the current State Party Chairman,  Barr. Paul Omotoso, Members of State Executive Committee of the party and other party stakeholders and stalwarts across the State for this laudable landslide electoral victory while also thanking them for their invaluable support, their tenacity and determination in ensuring that our party's legacies in Ekiti State are not eroded but are sustained through the re-election of the All Progressives Congress (APC) into office at the just concluded Governorship election.
NEXIM: Okotete fires back at protesters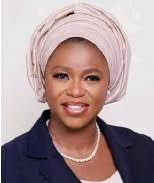 …. Says they acted out of ignorance
…. As group threatens litigation on her appointment as Executive Director
Few hours after a group under the aegis of Lawyers for Reform, threatened to drag President Muhammadu Buhari to court if Stella Erhuvwuoghene Okotete is not removed as Executive Director of Nigerian Export – Import Bank (NEXIM), the embattled bank director fired back.
The group had in a protest tagged "#Remove Stellaokotetenow" , staged in the early hours of Thursday at the main entrance of the National Assembly , said the NEXIM ED ,  is not qualified by every standard to hold the position .
Barrister Oladotun Hassan Esq, who led the protest, alleged that appointment of Stella Okotete as Executive Director of NEXIM by President Muhammadu Buhari in April 2017 was wrong headed going by clearly stipulated requirements in the extant laws governing the Bank.
According to him, Okotete did not have the required 18 years post-graduation working experience before her appointment and even not having relevant academic qualification in financial accounting, banking or any business-related courses.
" What can only be gotten from fraudulently concocted curriculum vitae of Okotete is that she is a former Counsellor and Beauty Salon Hairdresser.
" This is an errant disgrace and monumental embarrassment to Government of President Muhammadu Buhari that prides itself as Anti – Corruption Crusader.
" In the face of the law, specifically going by the Central Bank of Nigeria Act Regulations and Order 41(3) of the Senate Rule and by reason of her lack of capacity not to have served in the banking service for 18 years, Okotete is not fit and merit to continue to hold the Executive Director of NEXIM Bank, we therefore call on President Muhammadu Buhari to act decisively accordingly.
" We also request that Okotete should upon removal from office, be prosecuted for misleading the entire Nigerians with false misrepresentations used in securing the appointment.
" If nothing meaningful is not urgently done in respect to our demands on or before 7th December, 2022, we shall not hesitate to seek legal sanction against President Muhammadu Buhari led federal government of Nigeria ", he said.
But in a swift reaction by the Bank, the protesters were alleged to have acted out of ignorance.
The Bank in statement dated 1st December, 2022, said provision of section 8(3) of NEXIM Act which provides for a Managing Director, two Executive Directors and two non – executive directors, does not lay out qualification for executive directors, one of which is being occupied by Stella Okotete .
" No provision in NEXIM Act lays out qualifications for appointment of Executive Directors or any Director of the Bank.
" Okotete in collaboration with other Directors of the Bank, has within the last five years, brought growth in profitability and drastic reduction of non – performing loans ", the statement stressed.
It added that President Buhari did not violate any extant laws or in house banking procedures, on the appointments of Okotete and others.
We will address your concerns over 10 percent tax – Senate President assures soft drink manufacturers
The President of the Senate, Ahmad Lawan has assured the manufacturers of non-alcoholic beverages in Nigeria that the National Assembly will address their concerns with respect to the implementation of the Finance Act 2022.
The Finance Act 2022, among other things, imposes 10 percent tax on non-alcoholic beverages.
Top officials of major players in the industry, drawn from Seven-Up Bottling Company Limited, La Casera Company, Rite Foods Limited and Nigerian Bottling Company Limited, complained to the leadership of the Senate on Wednesday that the tax burden could lead to the collapse of the sector.
Receiving the visitors in his office, the Senate President assured them that the parliament would look into their complaints particularly with respect to the excise duty.
Lawan said: "I have listened to your submissions. I want to assure you that everything that we do as a government, an administration, we do so to promote, to support, to protect and foster businesses in our country.
"You are the owners of the businesses. You invested in the soft drink industry in Nigeria. But Nigerians are the beneficiaries because in addition to drinking the soft drink, our citizens also get jobs and for those reasons, it is always at the forefront of our considerations and focus that we must enhance the business environment in Nigeria and create ease of doing business in Nigeria.
"Besides, we are also conscious that the world is a global village. There are so many other areas to which somebody could easily move out. We don't want to lose businesses in Nigeria to our competitors. So we have to have a competitive environment here.
"I have taken note of how long you have been in Nigeria. The fact that you have stayed for 70 years(NBC) tells a story that the Nigerian environment has provided you the opportunity to invest and also reap from your investment because it is a symbiotic relationship. While you are making profits from your business, we are also getting jobs and other benefits.
"I want to assure you that when the Finance Act 2022 was passed into law, we did so unconsciously, trying to address the issues, not to trying to overburden your businesses.
"Actually, the Finance Act is one way of responding to global situations that every country today faces and it is not peculiar to Nigeria. But, of course, when you pass law, you find how efficacious the law is when you started to implement it.
"Maybe we are talking about the 10 percent tax. I have noted what you have said about it. You think It is a heavy burden that can make your businesses difficult to survive. And that is not the kind of consequence that we anticipated or hoped and as a parliament that passed the law, we will look at the law and see how everybody will be protected.
"On one hand, Nigeria needs some revenue. Just like many other countries, even bigger economies are challenged today. But on the other hand, even though we need revenues, we have to be conscious of the fact that we don't kill or overburden or stress the goose that lays the golden egg.
"We will like the goose to continue to lay the golden eggs so that at the end of the day, it is better to have something coming into the coffers of government than to have capital flight and lose everything.
"But like I have said, it is not something that I can say, well, the 10 percent is off. We will look at it and see how we can arrive at something and accommodation that everybody will be a winner at the end of the day.
"We will work and try to address the issue that you have raised and that we will try to do as quickly as possible so that we have a situation where at the end of the day, you will be happy and Nigerians will also be happy.
"What we are experiencing today is what most countries are experiencing. Even bigger economies are suffering from so many challenges – from COVID 19, now to the infamous Russia/Ukraine war and so on and so forth. But our understanding is that this is not going to be a permanent situation. That these challenges will soon go away. We will try to take very progressive measures to ensure that we address your concerns."
Earlier, the spokesman for the delegation, Ambassador Segun Apata, Chairman of the Nigerian Bottling Company Limited, appealed to the Senate President for urgent intervention to save the sector from total collapse.
"We have come to you, that the sector is about to collapse. We don't be want to go into the public to announce this is happening to us without placing it before you as leaders of this country.
"The Finance Act imposes an excise tax on all non-alcoholic beverages. In our sector, the taxes we pay – company tax, VAT, education tax – are in excess of over N300 billion.
"Our appeal is to ask the National Assembly under your leadership to completely remove the excise tax and return to status quo ante before first of June this year," Ambassador Apata said.
Senate President advocates civic education against vote selling, vote buying
The President of the Senate, Ahmad Lawan has advocated the institution of civic education in school curriculum to highlight the evils in vote selling and vote buying at elections and discourage citizens from engaging in them.
Lawan made the remarks when a group known as Polling Unit Ambassadors of Nigeria paid him a visit at the National Assembly on Wednesday.
The leader of the group, Ambassador General Dabas Suleiman told the Senate President that his members were out to sensitize and discourage vote selling and vote buying at elections in the country.
He said they would register their presence in all the polling units across the country to guard against vote selling and vote buying during the forthcoming polls.
Responding, the Senate President said: "How I wish everybody can be an ambassador against vote buying or selling. To be a polling unit ambassador is something that you have decided because you think the present situation is not good enough.
"People sell their votes and people buy votes during elections. For those that sell, I think we need to enlighten them, educate them. That your vote is your liberty. That your vote is your freedom. Your vote is your education. Your vote is your health.
"In fact, your vote is your life in a democracy. And if you sell it, it is like you are mortgaging your education, your life because of pittance. So we need to educate those who sell their votes.
"Election environment is like a market because you cannot have a vote to sell if you don't have a buyer. And the crime is evil. The vote buyer identifies those who are willing to sell and infact, left to me, I think the vote buyer is even more criminals than the vote sellers especially in Nigerian case because most people who sell their votes are voters who hardly understand the implications of what they are doing.
"Those who are enlightened hardly sell their votes and therefore people take advantage of those who are poor, who are not sufficiently educated or not educated at all, who live in rural areas and so on and so forth.
"In the 2022 Electoral Act that the National Assembly amended and signed by Mr President, vote buying and vote selling are punishable. And we have made the sanction very stiff because we have to discourage people from selling their votes or people from buying votes.
"But I also believe that we don't have to wait until somebody buys vote or sells vote and then you prosecute such person. We need to educate people right from, maybe primary school. Where is our Civic education. Citizens should grow up to know that vote buying or vote selling is criminal.
"We need to work on both fronts. While we arrest and prosecute those that are involved in vote buying and selling, we should also ensure education like you are doing now, going round to say this is bad, this is wrong.
"But we should institute it in our curriculum so that right from childhood, primary school, secondary school, people know that once you reach voting age, that your vote can make a difference in your life and don't joke with it.
"So we have to do a lot more in terms of how we deal with the situation because stopping it at the polling station is like you are waiting for something to happen and therefore, at that point, you are simply reacting.
"But if we start educating our youths, our children right from basic education, it is like everybody will turn to a polling unit ambassador because everybody would have known the disadvantage of selling votes or the evil of buying votes."