More Nigerians at rist of extreme poverty, hunger – World Bank report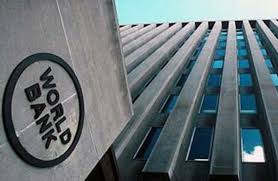 The World Bank has said that more Nigerians and its Sub-Saharan Africa (SSA) neighbours are likely to fall into extreme poverty.
The bank said four in ten Nigerians live below the poverty line, and that many more are at risk of "falling into poverty and becoming food insecure".
In a newsletter titled: 'June 2022 Global Economic Prospects', the bank cited Ukraine's invasion by Russia as one of the factors driving up global inflation.
The report further said increases in food prices would further erode domestic demand.
The report said: "Growth in SSA is projected to decelerate from 4.2percent in 2021 to 3.7 percent in 2022, as high inflation and policy tightening weaken domestic demand. The growth deceleration in major trading partners is compounding these headwinds.
"Growth is projected to firm slightly to an average of 3.9 percent in 2023-24, assuming further progress with pandemic containment, favorable terms of trade in commodity exporters, and a gradual easing of global food price pressures.
"Although forecasts for both 2022 and 2023 have been unchanged—mainly on account of upward revisions for Nigeria—regional growth excluding the three largest economies (Angola, Nigeria, and South Africa) has been revised down by 0.4 percentage points this year. This reflects slower-than-expected growth in 30 countries, or over 60 percent of SSA economies, which together account for more than one-quarter of the regional GDP.
"Similarly for 2023, excluding the three largest economies, SSA growth has been revised down by 0.4 percent since January. High inflation is anticipated to depress real incomes and domestic demand across the region. The accompanying increase in poverty is especially concerning in countries where many people are already at high risk of falling into food insecurity (Democratic Republic of Congo, Ethiopia, Liberia, Madagascar, Nigeria, Sierra Leone).
"Slowing reform momentum, elevated levels of violence and insecurity, and policy uncertainty are envisioned to continue to deter private investment in many countries. Lingering pandemic uncertainties are expected to continue to weigh on growth in non-resource sectors, especially in countries with low vaccination rates. Vaccination rates in SSA are anticipated to continue lagging other EMDEs, complicating pandemic management (Agarwal et al. 2022).
"The growth slowdown could also intensify pandemic-induced losses in per capita incomes. In about 45 percent of the region's economies and a half of its fragile and conflict-affected countries, per capita incomes are forecast to remain below pre-pandemic levels in 2023. Only about 40 percent of SSA economies and 39 percent of the region's fragile and conflict-affected countries were expected to be in this position in January. SSA as a whole is now expected to remain the only EMDE region where per capita incomes will not return to their 2019 levels even next year.
"In Nigeria, growth is projected to edge up to 3.4 percent in 2022, but will soften to 3.2 percent in both 2023 and 2024. Stronger growth this year reflects support from elevated oil prices, the further recovery in agriculture and manufacturing, and structural reforms (for example, the Petroleum Industry Act of 2021). Production challenges in the oil sector are expected to persist, weighing on growth. The recovery in non-oil sectors is envisioned to continue, although shortages of fuel and higher food prices would restrain growth. Four in ten Nigerians live below the poverty line, with many more at risk of falling into poverty and becoming food insecure. Increases in food prices would further erode domestic demand.
"Across the region, surging food and fuel prices are expected to reverse recent progress in poverty alleviation, especially in countries where vulnerable populations are sizable (Democratic Republic of Congo, Nigeria), and dependence on imported food is high (Benin, Comoros, The Gambia, Mozambique). Food imports represent about one-fifth of total SSA imports and 6 percent of GDP—over 10 percent of GDP in small and tourism-reliant SSA economies—higher than about 4 percent of GDP in other EMDEs."
Nigeria to begin processing of raw gold, others — Minister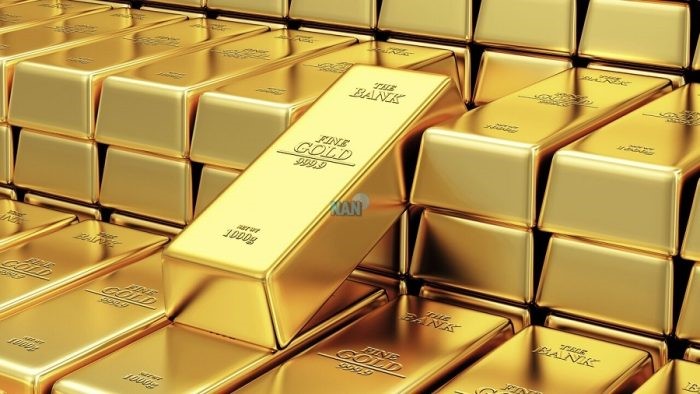 Nigeria has begun the process of refining gold, gemstones and other mineral resources in the six geo-political regions of Nigeria.
The Minister of Mines and Steel Development, Mr Olamilekan Adegbite said this when he appeared on the News Agency of Nigeria (NAN) Forum in Abuja.
According to him, adding value to the country's mineral resources will go a long way in creating jobs and wealth for Nigerians.
He said six plants were being set up in the various regions to process mineral resources deposited in those regions.
"We have set out to do six regional projects and one of them is the gold souk in Kano, the North West region.
"Before now, our gold was being exported in its raw form for close to nothing to foreign counter for processing and we end up buying them expensively.
"We have trained people who will make jewellery and they will be resident in the plant," he said.
He said similar plants had been set up in the North East, Bauchi for processing kaolin, while in the North Central Kogi State was chosen for establishment of a gold smelting plant .
Adegbite also said in the South West, in Ibadan, gemstone plant had been established while in the South East, lead processing plant was established in Ebonyi.
The minister said in the South South region, baryte processing plant had been established, adding that "Nigeria imports baryte to the tune of 300 million dollars every year.
He said the six regional projects were at advanced stage of completion and would be commissioned soon.
(NAN)
Dangote plans 300,000 fresh jobs for Nigerians
Africa's foremost industrialist, Aliko Dangote, is optimistic that the new multibillion Naira investment in the sugar sub-sector would help provide no fewer than 300,000 jobs in Nigeria.
A statement from the Corporate Communication Department of the company, said that the Group's President, Dangote said the company was providing fresh funds for expanding its operations in the sugar sub-sector.
Dangote, who was speaking at the Flag-off Ceremony of the 2022/2023 Crushing Season and Outgrower Scheme Awards in Numan, Adamawa, said the opportunities would include both direct and indirect jobs.
He said: "We are making massive investment in Adamawa State through expansion of DSR Numan's sugar refining capacity from 3000tcd to 6000tcd, 9800tcd, and to 15,000tcd.
"DSR will be able to create about three hundred thousand jobs, direct and indirect, with positive multiplier effects on the economy nationwide."
The Dangote Group is the biggest employer of labour in Nigeria outside the government.
Dangote was appointed Chairman, National Job Creation Committee in 2010 to assist the Federal Government in providing more employment opportunities for Nigerians.
The Dangote President had also announced that his company was doubling its spending on CSR schemes in host communities in Adamawa State, the location of its 32,000 hectares integrated sugar complex.
Speaking in Numan, Minister of Industry, Trade, and Investment, Otunba Adeniyi Adebayo, described the Dangote Sugar Refinery as the biggest contributor to the development of the sugar development effort of the Federal Government.
The Minister also commended Dangote for the massive support through his Corporate Social Responsibility scheme.
In the same vein, the Dangote Refinery and Petrochemicals is expected to create some 250,000 job opportunities when completed next year.
Already Dangote Cement Plc is one of Africa's biggest job providers in the manufacturing sector.
(NAN)
Federal Allocation: FG, States, LGs Shared N736.8bn In October – FAAC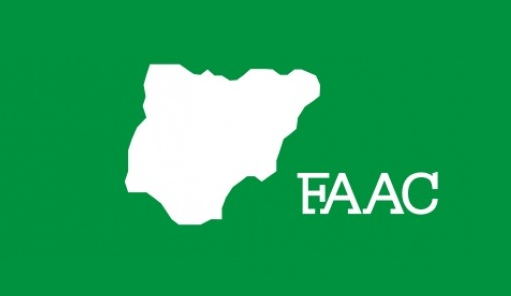 The Federation Account Allocation Committee (FAAC) has distributed a total of N736.782 billion to the three tiers of government as federation allocation for the month of October 2022.
The funds are inclusive of Gross Statutory Revenue, Value Added Tax (VAT), Exchange Gain and augmentation from Non-Oil Revenue.
Of the sum, the Federal Government received N293.955 billion, the states got N239.512 billion, and the Local Government Councils got N177.086 billion, while the oil-producing states received N26.228 billion as Derivation (13 per cent Mineral Revenue).
A communiqué issued by the Federation Account Allocation Committee (FAAC) indicates that the Gross Revenue available from the VAT for October 2022 was N213.283 billion, which is an increase compared to what was distributed in the preceding month.
It also shows that the Federal Government got N31.992 billion, the states received N106.642 billion, Local Government Councils (LGCs) got N74.649 billion.
The Gross Statutory Revenue of N417.724 billion distributed was lower than the sum received in the previous month, from which the Federal Government was allocated the sum of N206.576 billion, states got N104.778 billion, LGCs got N80.779 billion, and Oil Derivation (13 per cent Mineral Revenue) got N25.591 billion.
The communiqué stated that N70 billion augmentation was distributed to the three tiers of government, including the Federal Government (N36.876 billion), states (N18.704 billion), LGCs (N14.420 billion).
In addition, another extra N30 billion augmentation from non-oil revenue was distributed with N15.804 billion allocated to the Federal Government, N8.016 billion to the states, and N6.180 billion to LGCs.
According to the FAAC, N5.775 billion from Exchange Gain was shared to the Federal Government (N2.707 billion), states (N1.373 billion), and LGCs (N1.058 billion), while Derivation (13 per cent of Mineral Revenue) got N0.637 billion.
It also revealed that Oil and Gas Royalties, Petroleum Profit Tax (PPT) and Import Duty recorded considerable decreases, while VAT, and Companies Income Tax (CIT) increased significantly, and Excise Duty increased marginally.
The total revenue distributable for the current month of October was reportedly drawn from Statutory Revenue of N417.724 billion, VAT of N213.283 billion, Exchange Gain of N5.775 billion, and N100 billion augmentation from Non-Oil Revenue, bringing the total distributable for the month to N736.782 billion.
However, the balance in the Excess Crude Account (ECA) as of November 23, 2022 is said to stand at $472,513.64.