GIZ, LASG partners to grow circular economy
The German Agency for International Corporation (GIZ) is collaborating with the Lagos State Government to promote circular economy by boosting the activities of Micro Small and Medium Scale Enterprises (MSMEs).
The Chief Executive Officer, Nigeria Climate Innovation Centre, Mr Bankole Oloruntoba said that the strategic collaboration was to proffer innovative solutions to the various challenges facing Lagos State.
The News Agency of Nigeria (NAN) reports that Oloruntoba made the assertion at the circular Lagos Challenge Grand Finale, held on Wednesday in Lagos.
A circular economy is "a model of production and consumption, which involves sharing, leasing, reusing, repairing, refurbishing and recycling existing materials and products as long as possible".
NAN reports that the Circular project was launched by the Lagos State government with the support of the GIZ.
Oloruntoba said about 1,000 applications were received in January from individuals who wanted to take part in the innovation challenge before being reduced to 12 after two stages of screening.
The CEO added that the dynamism of Lagos also contributed to the fact that the innovation challenge is holding in Lagos, adding that whatever innovation carried out would serve as a model to other states.
"The will and passion to demonstrate innovation led to the journey that brought us here. The aim is to create dynamic growth economy in Lagos.
"We welcome you all and thank you for being here, working with us to find an alternative in solving problems in Lagos." he said.
Mrs Toyin Odutola, an Assistant Director who represented the Lagos State Commissioner for Environment, Mr Tunji Bello, said the state government would continue supporting innovative ideas.
"Lagos State Government is interested in circularity of the state. We want to make sure all our recyclables are recycled and wastes effectively managed.
"We implore anyone with innovative ideas to share with the state government which is always ready to make the environment more habitable." she said.
Jennifer Seydel,  representative of GIZ Nigeria said the Circular Lagos Challenge seeks to grow the market for circular economy businesses in ways that benefit producers, consumers, and communities across Lagos.
She said circular businesses are also expected to reap the monetary benefits, stimulate local economic growth and create meaningful job opportunities.
NAN gathered that Circular Lagos is organized as bottom up initiative, which focuses on experimenting with small-scale projects with a view to learn from practice.
It also aimed at building institutional capabilities and develop an engaged and committed network of Circular Economy professionals in Lagos.
For the challenge, circular businesses submitted innovative solutions that can fundamentally change the way people design, change and use the things they need.
The winners of the most promising innovation undergo an incubation programme where they receive educational input and introduced to circular economy tools such as entrepreneurship, finance and policy.
Their application is developed to pilotable prototypes of solutions.
The challenge is guided by Circular market leaders that have urgent business needs and an interest to support entrepreneurs from ideation to project implementation.
The sponsors include BASF Sweepsmart, Coca-Cola & Growing Businesses Foundation, Nigerian Breweries, Food and Beverage Recycling Alliance and NGN.
The winners of the Circular Lagos Challenge will transition to LOOP Lab and receive support to develop their ideas into business plans to receive grant funding.
(NAN)
Nigeria to begin processing of raw gold, others — Minister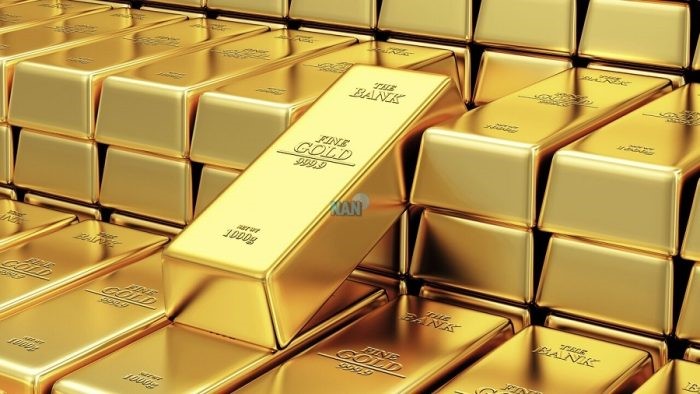 Nigeria has begun the process of refining gold, gemstones and other mineral resources in the six geo-political regions of Nigeria.
The Minister of Mines and Steel Development, Mr Olamilekan Adegbite said this when he appeared on the News Agency of Nigeria (NAN) Forum in Abuja.
According to him, adding value to the country's mineral resources will go a long way in creating jobs and wealth for Nigerians.
He said six plants were being set up in the various regions to process mineral resources deposited in those regions.
"We have set out to do six regional projects and one of them is the gold souk in Kano, the North West region.
"Before now, our gold was being exported in its raw form for close to nothing to foreign counter for processing and we end up buying them expensively.
"We have trained people who will make jewellery and they will be resident in the plant," he said.
He said similar plants had been set up in the North East, Bauchi for processing kaolin, while in the North Central Kogi State was chosen for establishment of a gold smelting plant .
Adegbite also said in the South West, in Ibadan, gemstone plant had been established while in the South East, lead processing plant was established in Ebonyi.
The minister said in the South South region, baryte processing plant had been established, adding that "Nigeria imports baryte to the tune of 300 million dollars every year.
He said the six regional projects were at advanced stage of completion and would be commissioned soon.
(NAN)
Dangote plans 300,000 fresh jobs for Nigerians
Africa's foremost industrialist, Aliko Dangote, is optimistic that the new multibillion Naira investment in the sugar sub-sector would help provide no fewer than 300,000 jobs in Nigeria.
A statement from the Corporate Communication Department of the company, said that the Group's President, Dangote said the company was providing fresh funds for expanding its operations in the sugar sub-sector.
Dangote, who was speaking at the Flag-off Ceremony of the 2022/2023 Crushing Season and Outgrower Scheme Awards in Numan, Adamawa, said the opportunities would include both direct and indirect jobs.
He said: "We are making massive investment in Adamawa State through expansion of DSR Numan's sugar refining capacity from 3000tcd to 6000tcd, 9800tcd, and to 15,000tcd.
"DSR will be able to create about three hundred thousand jobs, direct and indirect, with positive multiplier effects on the economy nationwide."
The Dangote Group is the biggest employer of labour in Nigeria outside the government.
Dangote was appointed Chairman, National Job Creation Committee in 2010 to assist the Federal Government in providing more employment opportunities for Nigerians.
The Dangote President had also announced that his company was doubling its spending on CSR schemes in host communities in Adamawa State, the location of its 32,000 hectares integrated sugar complex.
Speaking in Numan, Minister of Industry, Trade, and Investment, Otunba Adeniyi Adebayo, described the Dangote Sugar Refinery as the biggest contributor to the development of the sugar development effort of the Federal Government.
The Minister also commended Dangote for the massive support through his Corporate Social Responsibility scheme.
In the same vein, the Dangote Refinery and Petrochemicals is expected to create some 250,000 job opportunities when completed next year.
Already Dangote Cement Plc is one of Africa's biggest job providers in the manufacturing sector.
(NAN)
Federal Allocation: FG, States, LGs Shared N736.8bn In October – FAAC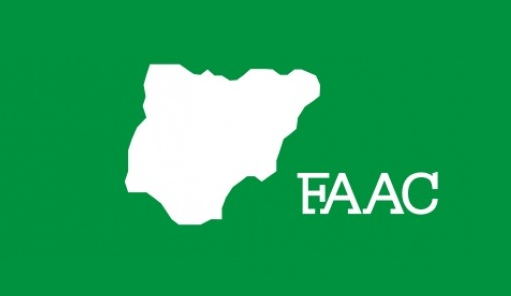 The Federation Account Allocation Committee (FAAC) has distributed a total of N736.782 billion to the three tiers of government as federation allocation for the month of October 2022.
The funds are inclusive of Gross Statutory Revenue, Value Added Tax (VAT), Exchange Gain and augmentation from Non-Oil Revenue.
Of the sum, the Federal Government received N293.955 billion, the states got N239.512 billion, and the Local Government Councils got N177.086 billion, while the oil-producing states received N26.228 billion as Derivation (13 per cent Mineral Revenue).
A communiqué issued by the Federation Account Allocation Committee (FAAC) indicates that the Gross Revenue available from the VAT for October 2022 was N213.283 billion, which is an increase compared to what was distributed in the preceding month.
It also shows that the Federal Government got N31.992 billion, the states received N106.642 billion, Local Government Councils (LGCs) got N74.649 billion.
The Gross Statutory Revenue of N417.724 billion distributed was lower than the sum received in the previous month, from which the Federal Government was allocated the sum of N206.576 billion, states got N104.778 billion, LGCs got N80.779 billion, and Oil Derivation (13 per cent Mineral Revenue) got N25.591 billion.
The communiqué stated that N70 billion augmentation was distributed to the three tiers of government, including the Federal Government (N36.876 billion), states (N18.704 billion), LGCs (N14.420 billion).
In addition, another extra N30 billion augmentation from non-oil revenue was distributed with N15.804 billion allocated to the Federal Government, N8.016 billion to the states, and N6.180 billion to LGCs.
According to the FAAC, N5.775 billion from Exchange Gain was shared to the Federal Government (N2.707 billion), states (N1.373 billion), and LGCs (N1.058 billion), while Derivation (13 per cent of Mineral Revenue) got N0.637 billion.
It also revealed that Oil and Gas Royalties, Petroleum Profit Tax (PPT) and Import Duty recorded considerable decreases, while VAT, and Companies Income Tax (CIT) increased significantly, and Excise Duty increased marginally.
The total revenue distributable for the current month of October was reportedly drawn from Statutory Revenue of N417.724 billion, VAT of N213.283 billion, Exchange Gain of N5.775 billion, and N100 billion augmentation from Non-Oil Revenue, bringing the total distributable for the month to N736.782 billion.
However, the balance in the Excess Crude Account (ECA) as of November 23, 2022 is said to stand at $472,513.64.