2023: Nigeria deserves the best, Gowon tells politicians, followers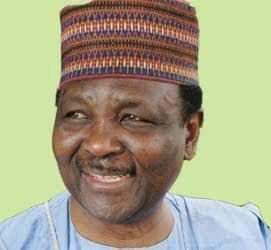 Gen. Yakubu Gowon, a former military Head of State, has said that Nigeria deserves to be led by its very best in 2023 and beyond.
He said this on Friday in Abuja when officials of the Progressive Consolidation Group (PCG) paid him a visit at his Asokoro, Abuja residence.
Gowon emphasised that while he had no partisan involvement with politics, he believed that leaders and citizens at all levels had a duty to sustain peace, progress and national unity of the country.
He also affirmed his conviction that no matter the level of intrigues and circumstances, God would ultimately decide the final outcome.
Gowon said that in the country's interest, all politicians and their followers must look beyond the struggle for positions and sustain faith in Nigeria.
He urged the mass media to do more towards consolidating national unity.
"Sustain hope, believe in Nigeria and believe in the cause of unity and peace," Gowon said.
The News Agency of Nigeria (NAN) reports that leaders of the PCG earlier had a closed door meeting with the former Head of State.
The leaders include its Deputy National Chairman (North), Alhaji Musa Kwande, who is also the Baraden of Lafia Emirate, and its Co-ordinator, Alhaji Ahmed Zagi.
Zagi told newsmen that the visit was a matter of courtesy, adding that as an elder statesman, Gowon embraced everyone.
"You all know that our message and mobilisation for the 2023 presidential candidature of Prof. Yemi Osinbajo has reached every part of this country.
"And our visit to this great patriot is out of much deserved courtesy rather than partisan considerations," he said.
He said Osinbajo had never been desperate for positions, but God and his rich credentials had always made things possible for him.
"General Gowon took us down memory lane to scenarios' of January 13, 1966 and he believes that the scenario of ascension to high position without desperation or unnecessary intrigues is something that all must consider.
"He said that he never knew that he would occupy that seat and that whoever God has destined to be president would become president, regardless of his circumstances or challenges.
"While expressing his conviction that only God can confer power, Gowon said he has interacted with Nigerians who have a lot to offer when the time comes for them to inherit great responsibilities.
"He counselled that what all citizens need to do is to pray for all candidates being brought forward by various political parties so that we can have the right persons who can further consolidate national unity," he said.
He added that Gowon also emphasised his long held belief in one united Nigeria, saying that it was only those that could further enhance national unity, peace, progress and development for Nigeria that could truly lead successfully in the years ahead.
(NAN)
2023 Presidential Election: This Is Not Your Time, Dino Melaye Dismisses Peter Obi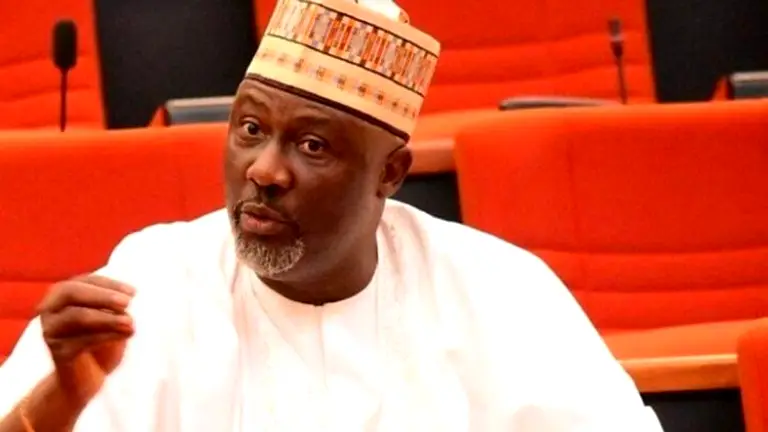 The spokesman of the Atiku Campaign Organisation, Dino Melaye, has dismissed the social media frenzy generated by Peter Obi, saying the Labour Party presidential candidate does not stand a chance of winning next year's poll. 
Senator Melaye was speaking as a guest on Channels Television's Politics Today on Friday, maintaining that social media does not win elections in Nigeria.
"To start with, there is no wave. What you have is euphoria; a created euphoria," he said during the show.
"Let me even tell you, Peter Obi is a fantastic Nigerian. I have tremendous respect for him and I have said it before but this is not his time.
He does not have what it takes now to unify the country."
He restated that social media popularity does not equate to voting power.
Melaye cited the recent performance of the Labour Party in the Osun State governorship election as an indication that social media is different from the reality on the ground.
"Despite Peter Obi visiting Osun to campaign for his party's governorship candidate, the performance of the Labour Party was 2,700 votes," Melaye argued, stressing that people should not be carried away by the "euphoria".
The former lawmaker, who was recently named as the spokesperson of the Atiku Campaign Organisation, also dismissed Obi's ability to reposition the economy – which is the main thrust of the ex-Anambra governor's campaign-  if he wins.
"Even when you talk about the economy, you need peace; you need to build trust among Nigerians," the Kogi-born spokesman said.
As far as he is concerned, only his principal, Atiku, has the capacity to unite Nigeria and tackle headlong the challenges facing the country.
"It takes Atiku to unify this country. It takes a man that will be trusted in the north, south, east, and every part of the country to unify this country," he said.
"Today, among all presidential candidates, Atiku is the only one that can be trusted; that nobody will see him as a religious bigot, tribalist; or ethnic jingoist."
Wase Commends emergence of Governor Lalong as DG APC Presidential Campaign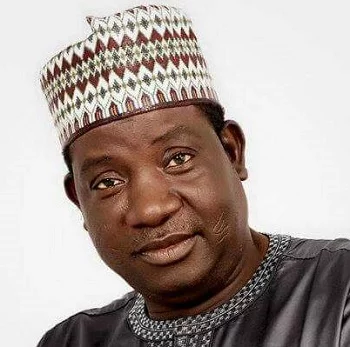 The Deputy Speaker of the House of Representatives Ahmed Idris Wase has congratulated Governor Simon Lalong of Plateau state on his appointment as the Director General, Presidential Campaign Organisation of Asiwaju Ahmed Bola Tinubu.
Ahmed Idris Wase applauded the choice of the Governor saying he is most competent and fit to lead the campaign of the APC Presidential candidate.
He described the newly appointed DG as detribalized, resourceful, ingenious and a practical politician, an adept listener, and a leader with the right attitude to grind out results where others cannot succeed.
He is convinced that "With Asiwaju Bola Tinubu and his running mate, Kashim Shettima on the ballot and Simon Lalong in the driving seat, the APC is on the right path to victory come February 2023″.
He thanked the Presidential candidate, the national chairman of the party for the confidence reposed in the Plateau governor to lead the APC campaign saying "A good product needs a great strategist to deliver".
The All Progressives Congress had on Thursday unveiled the governor of Plateau State, Simon Lalong, as the Director General of its Presidential Campaign Council.
The unveiling was made after a visit by the party's flagbearer, Asiwaju Bola Ahmed Tinubu, his running mate, Senator Kashim Shettima, the party's National Chairman, and Senator Abdullahi Adamu and the Plateau Governor to President Muhammadu Buhari at the Presidential Villa in Abuja on Thursday.
Governor Simon Lalong, a two-term governor of Plateau State is also a candidate in the Senatorial Election in 2023 in Plateau State.
His emergence followed the decision of the party on its Presidential, Vice Presidential Candidates and the structure of its Presidential campaign council.
Muslim-Muslim ticket: Christians have nothing to fear – Adeyeye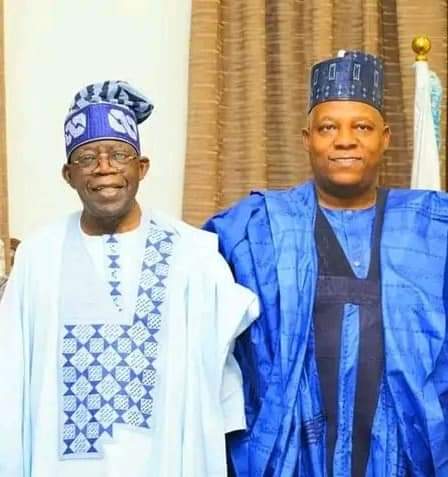 The National Chairman of the South West Agenda (SWAGA) 2023, Senator Dayo Adeyeye has reiterated that Christian faithful has nothing to fear on the All Progressive Congress (APC) Muslim-Muslim ticket, staying that Bola Tinubu is a liberal person who will not discriminate against other religion in the country.
Adeyeye described the choice of Senator Kashim Shettima as the running mate to the All Progressive Congress (APC) Presidential candidate, Asiwaju Bola Ahmed Tinubu, as a masterstroke that has put the opposition party in panicking mode.
Adeyeye noted that the presidential candidate of the People's Democratic Party (PDP) Atiku Abubakar lacks the moral justification to condemn the choice of Kashim Shettima as the running mate to Tinubu.
He explained that the PDP candidate supported the Muslim-Muslim ticket in 1993 with his moves to be the running mate of MKO Abiola.
Adeyeye said this in Ado-Ekiti, the Ekiti state capital on Friday while receiving hundreds of members of opposition parties in the state into SWAGA.
At the event, members of the Social Democratic Party (SDP) , Accord Party, People's Democratic Party (PDP) , National Rescue Movement (NRM) and the chairman of the Inter-party Advisory Committee (IPAC) Ifedayo Iyaniwura signaled their readiness to work for the victory of Tinubu during the February presidential poll.
He explained that the group would do everything possible to deliver majority of votes in Ekiti for the APC presidential candidate, " who is ready to offer hopes to the people and improve our livelihood,"
saying people across political divides would be welcomed for the task he declared as the South West project.
He said, " We want everybody to come on board because this is not about a particular party. We have representatives of various political parties in this gathering wanting to work for the victory of Tinubu next year. Let me tell you that if we call these people today as APC member, they won't have been here but we say it is South West Agenda for our principal, and that is the reason you can see the large turnout of people across party lines. That is why we see SWAGA as the vehicle to deliver most of the votes in the south west.
" Politics is a game of number and PDP can't challenge us from the moral ground because their candidate, Atiku Abubakar believed in that ticket in 1993 as evidence has surfaced and don't forget some of us were participant then. We knew he wanted to be vice president to MKO Abiola. So, if he was struggling to be in the ticket in 1993, why will it be opposing it now ?"
" It was evident he was going to pick Christian South this time because he is a Muslim from the North, it is more easier for him."
" I want to allay the fears of our Christian brother because I am a Christian too and Tinubu is a man who is tolerant of other religion. This is a free minded person who will not discriminate against anyone. Take it, if Tinubu finds it difficult to Islamize his wife, is that the person that will Islamize the country when the better half is Christian and Pastor ?
" I believe Tinubu-Shettima is a winning ticket and PDP is on a panic mode because they know we will have a repeat of history next year, where MKO Abiola won with a landslide especially in the North. There is a way history repeat itself."
On the perceived failures of the current APC-led government by the citizens, Adeyeye said the credentials and the track record of the presidential candidate when he was governor in Lagos and the trust Nigerians has in him would help in swaying the votes for the party.
" In Nigeria politics today, people should look at the personalities of those contesting and look at their track record and assess them based on what they have done in the past.
Tinubu is coming with a huge credentials into this race looking at how he did tremendously well when he was governor.